Take one classic cocktail and give it a spicy kick.
As the drink of choice for Mad Men's Don Draper, the Old Fashioned has seen a resurgence in cocktail bars and homes alike. With its unmistaken smoky flavour, it's fast become one of my favourite cocktails.
Not one to get too comfortable, I've decided to take the classic and add a paprika twist. Working with the rich flavour of Woodford Reserve bourbon, my Spiced Old Fashioned certainly packs a punch!
Follow the steps below to create your own.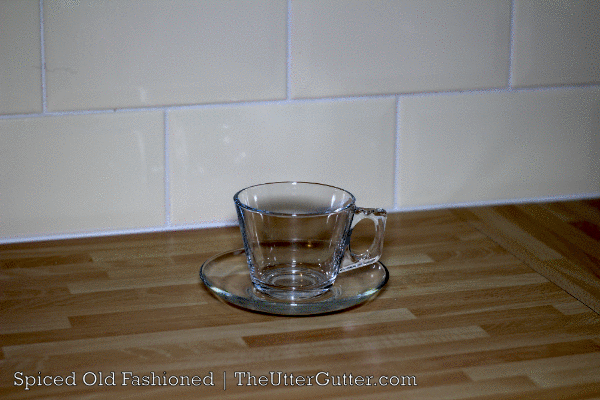 Ingredients
Woodford Reserve – 50ml
Sugar Syrup – 15ml
Angostura Bitters – 3 dashes
Paprika powder – to taste (I suggest 1tsp)
Glass
Ice
Garnish
Method
Add the sugar syrup and bitters to the glass
Stir
Add the paprika powder to the mixture and stir
Add 1/3 of the Woodford Reserve with the ice cubes
Stir
Keep repeating until the Woodford Reserve is finished
Sit back. Feet up. Sip.
Woodford Reserve – RRP: £31 – Stockists: Waitrose, Ocado, Tesco and Asda