 I love whisky but it's got to be one of the most intimidating drinks out there. In this guide, I'll explain how to order whisky – and, more importantly – how to drink whisky.
Sitting down with the Johnnie Walker Brand Ambassador Colin Dunn, I spoke to him about the basics of whisky; the different categories; and how you can train your taste buds to enjoy the unique flavours of the drink.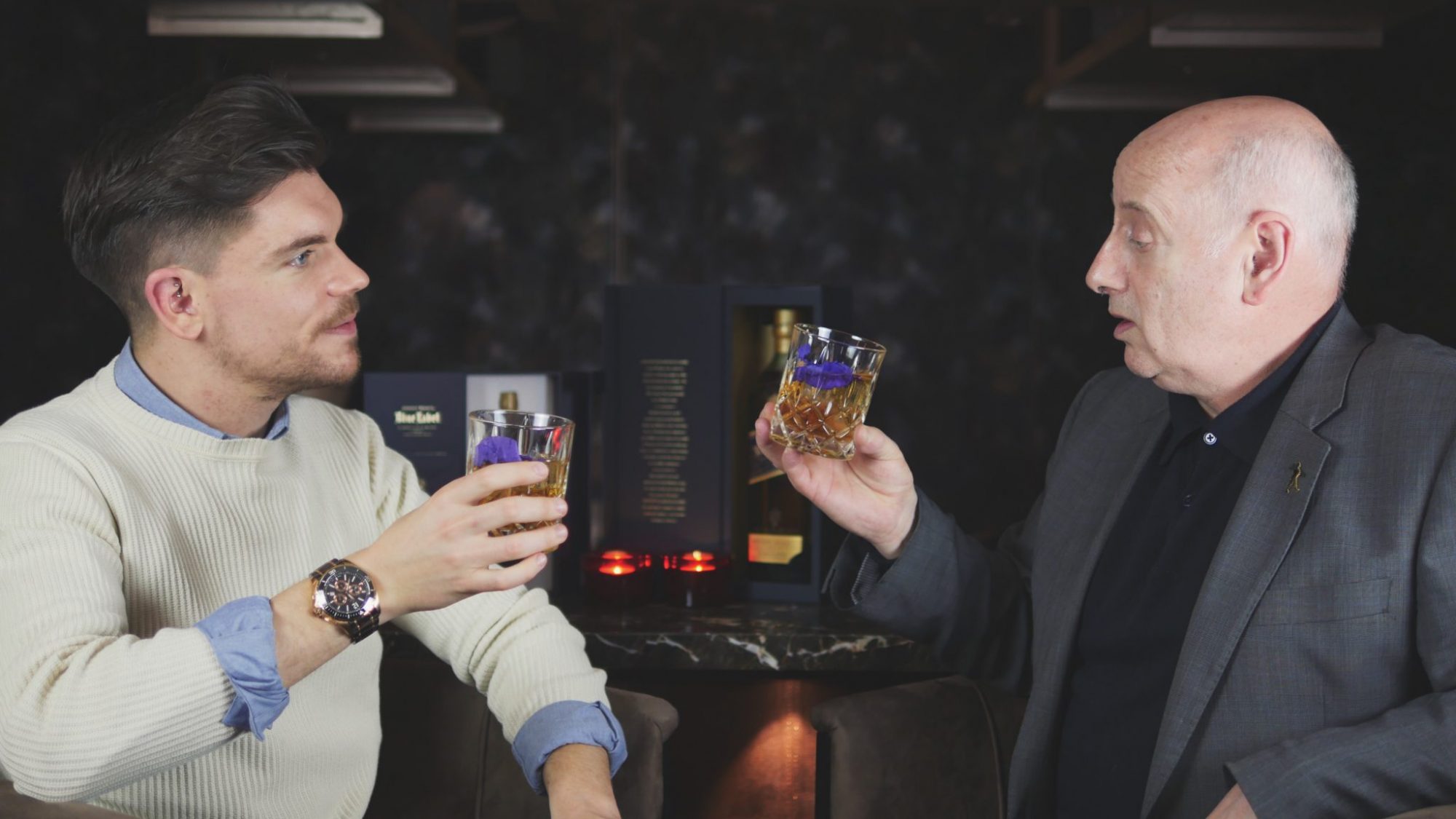 MFH: So Colin, going back to basics, what is whisky?
CD: Quite simply, whisky is a fermentation of cereals that have been distilled.
MFH: And is Scotch the same thing?
CD: Scotch is one of the types of whisky you can enjoy. It is made from malted barley and other grains and has been fermented in Scotland for a minimum of three years.
MFH: And within that, I've always been a little confused in the difference between a single malt versus a blended whisky?
CD: A single malt is from one particular distillery which has a unique flavour profile.
Whereas a blended whisky is created by mixing whiskies from different distilleries whilst adding grain to create a unique flavour profile.
One of the best examples of a blended whisky is the Johnnie Walker range; and Johnnie Walker Blue Label is the luxury whisky in this category – with just one cask in 10,000 chosen and blended with similar casks that show great ageing potential.
MFH: For someone who wants to get into whisky, what would you recommend?
CD: If you go back 10 to 15 years, whisky was just drunk neat or 'acoustic', but now it's 'electric'.
You can have it in a cocktail, drizzled over oysters, with chocolate… there are so many different options.
For people who want to get into whisky, the first thing is to find a good bartender. They are really savvy in understanding taste and flavour. Get them to be your friend!
Your taste buds are unique to you and once you tell the bartender the flavours you like, they can point out the whiskies you should try. It's all about your own taste and palette.
First, try the spirit in its natural form. Take a glass of ice water to clean the palette, so that it's willing to accept the new flavours.
I'd get you to nose the whisky to stimulate your olfactory glands before taking a little sip, so that you can decide if you like to taste it neat or if it's too overpowering.
You can add a little water to taste the whisky. It'll help you to enjoy the flavour and the DNA of the drink.
After trying it 'acoustic', I'd suggest going 'electric' by creating a cocktail.
Original cocktails are made from three ingredients. To the rich flavours of Johnnie Walker Blue Label, I'd suggest adding some sherry notes from Pedro Xeminez – a thick, rich sherry style, with notes of figs and dates; almost like liquid fruit cake!
To that, I'd add some rose water to bring the aroma together.
You then have aroma, mouth feel and finish to give you a unique whisky experience.
Check out The Blue Rose cocktail recipe here.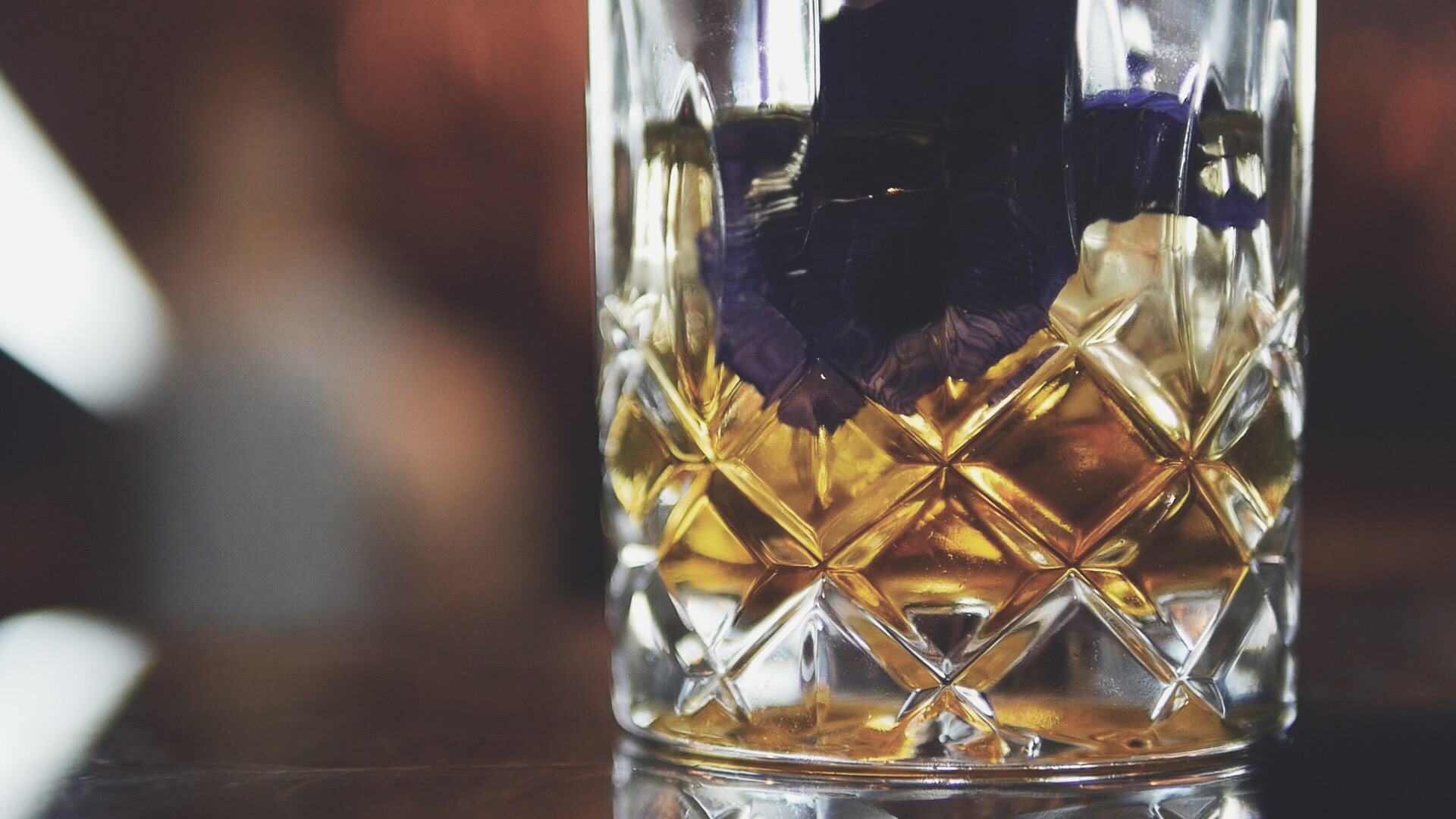 Colin's top tips for drinking whisky
The first rule of drinking Scotch: There are no rules.
Find a bartender that understands Scotch. Don't be afraid to ask, most of them would love to help you on your taste journey.
Be prepared to be surprised. Taste is a very personal thing, so always have an open mind.
Scotch can be enjoyed in many different ways – neat, over ice, with a mixer such as Soda Water or Ginger Ale or even a classic cocktail such as an Old Fashioned
How you feel matters. On a warm day you may be more tempted by a Whisky Sour or a Whisky and Soda – cold, and refreshingly. On a cold day you might look for something more warming, such as a neat whisky. A Talisker Scotch from Skye (with it's Chilli pepper kick) is a favourite of mine.
Colin's suggested bars to drink whisky
M VICTORIA STREET
Black Rock
Scarfes bar at Rosewood London
Gleneagles Hotel in Scotland
Celebrate your new found whisky knowledge and raise a glass for World Whisky Day on Saturday 21st May and post your #LoveScotch selfie on Twitter & Instagram
---
Johnnie Walker Blue Label
Only sublime, rare whiskies at the pinnacle of perfection are used in the blending of Johnnie Walker Blue Label and only 1 in 10,000 casks are hand selected by the Johnnie Walker, Master Blender himself.
– £58 – Johnnie Walker Blue Label Limited Edition 20cl Gift Box – available from The Whisky Shop, Selfridges and www.TheWhiskyExchange.com
– £190 – Johnnie Walker Blue Label 70cl – available from The Whisky Shop, Selfridges and www.TheWhiskyExchange.com