 I had never considered Bulldog skincare as a brand that I would use until I tried their Intensive 24hr Moisturiser.
I remembered when Bulldog first launched. They were a brand that I would group with lads mags like Zoo and Nuts and imagined that they'd be the sort of products that you'd see kicking about in the changing rooms of a Soccer Sevens tournament. Not for me.
So without even trying their products, I unfairly judged them on their marketing – blokey, brash and the worst of British!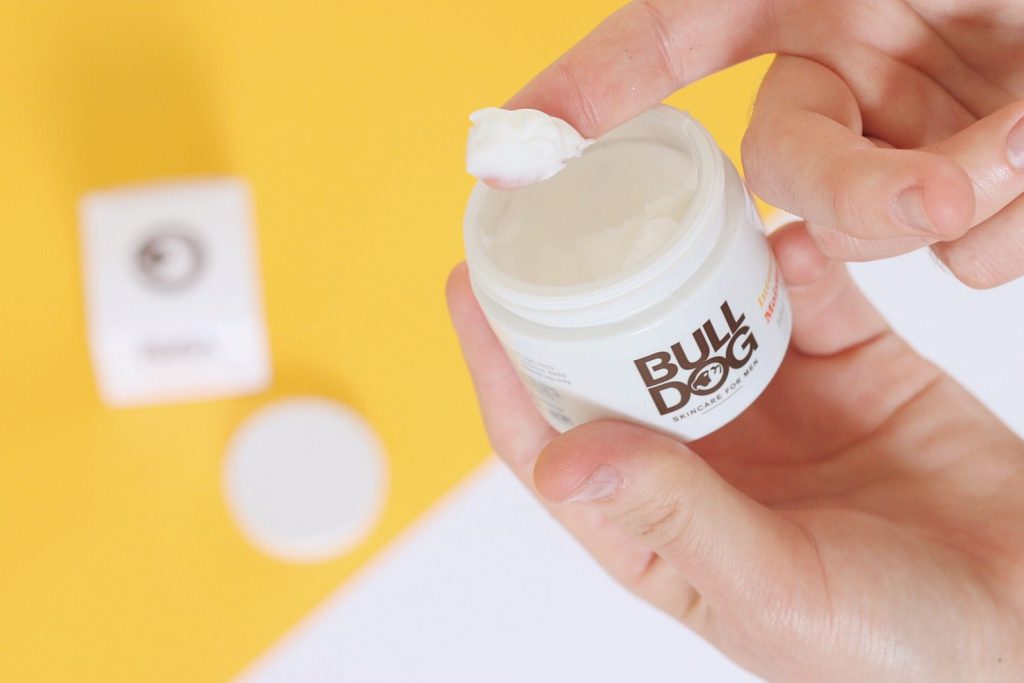 Now almost 10 years on from the birth of Bulldog, the brand has ditched the tacky branding and is serving up products that we should really take notice of.
One such product is their Intensive 24hr Moisturiser. As a guy with oily skin, I need to really watch what products I'm using but this one has been a total winner – particularly whilst using it as a night cream.
Even after my first use, I noticed that my skin was softer and more hydrated.
What is it?
It's a moisturiser. Nothing fancy, just a product that really does what it says it will.
How to use it?
You can use the product both morning and night, but I'm only using it at night.
It's just a little too creamy for me to use in the morning. I tend to use a mattifying product to reduce the greasy shine on my skin during the day.
For me, the product works best as a night cream – applying a thin layer to my face and neck after cleansing my skin.
If you suffer from shave rash or burn, this will help to cool and moisturise the skin. Rub a little into the affected area after shaving.
What's in it?
The moisturiser is made with natural ingredients and includes 8 essential oils.
The key ingredients of borage, almond and camelina oils are rich in omega 3, 6 and 9 and are included to reduce dryness and leave the skin moisturised and smooth.
Where to buy Bulldog?
It's readily available high street stores or can be bought here.


Have you guys used the product or any others from the Bulldog range? Leave me a comment below and I'll be sure to check them out.