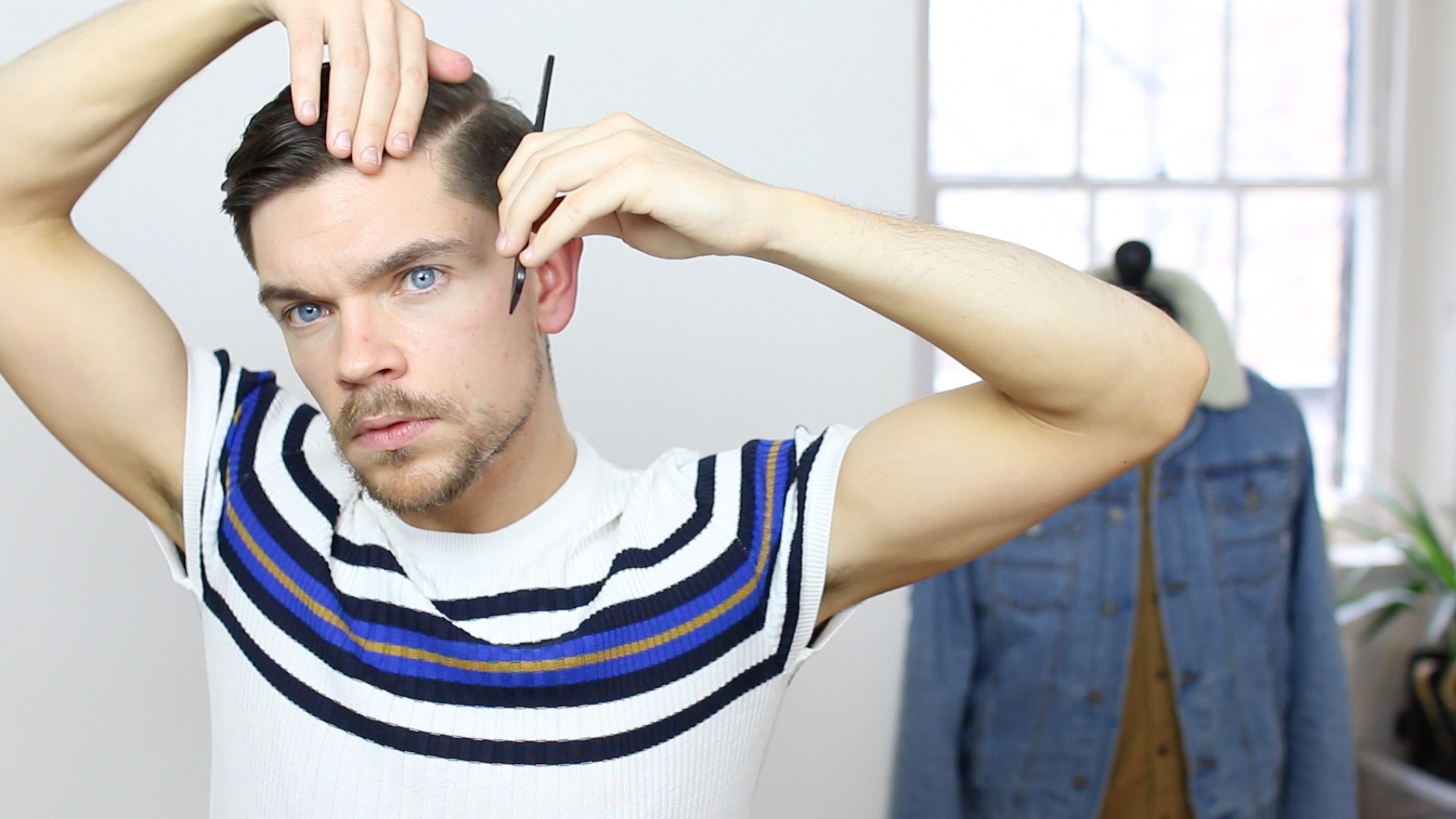 Here's 5 simple steps for you to use when you're styling your hair with hair wax.
Hair waxes are perfect for smart and formal hairstyles because they're less about volume and movement and more about keeping your hair sleek and neat.
Unlike water-based products like gels and mousses, hair waxes don't dry hard, making them ideal for a style that you can play with all day.
On the flip-side, they are pretty hard to wash out of your hair and will require a deep cleansing shampoo.
Here's my 5 steps to getting the most out of your hair and your wax product.
I'm using…
Fish FishFingers shape defining wax
Style: Neat and sleek
Hold: Medium
Step 1: Pea-sized amount
Start with a small amount of wax.
You will always layer wax.
Do not use too much at first.
Step 2: Warm it up
Wax is a hard product.
Warm it up in your hands before using.
Step 3: Brush the surface
Brush at the surface of your hair.
Coat your hair with a thin layer of product.
Do not put your hands through your hair.
Step 4: Style your hair
Get your hands through your hair and style as desired.
I'd recommend a sleek side part or slick back.
If you want to add another layer of wax, go back to step 1.
If not, continue to step 5.
Step 5: Fix your style
To fix flayaways, use a little bit of product on your hand and brush them into place.
If you want, you can use hair spray to fully fix the style.