 We often underestimate the importance of a comfortable shave. It's generally one of the first things we do in the morning and it sets the tone for our day. So when a shave goes wrong, we most definitely know about it.
Cuts, burns and rashes can be caused by making tiny little mistakes when we shave. You don't, however, have to suffer in silence or put up with it. Here are 5 reasons why you have razor burn and how to prevent it.
What is razor burn?
Razor burn or shave rash is a skin irritation that can be caused by using the wrong type of razor; dry shaving; not preparing the skin; a dodgy shave technique; or by not applying the correct after-care. These might all seem like little things, but they really do make a huge difference.
1. Dry shaving can cause razor burn
How often have you been in a rush and thought, "ah, it'll be fine just to dry shave"?  We've all been there and – for most of us – we've learned the hard way.
Always use a shaving cream, lotion or gel to lubricate the shave and ease friction between the blade and your skin.
Men average about 170 strokes while shaving, and almost 120 of these are re-strokes. Once you scrape off the shave cream or gel, be mindful of repeating strokes as it decreases lubrication, which can lead to shaving irritation.
Almost 71% of shaving strokes are re-strokes.
Gillette has changed its blade cartridges so that we don't have to change the way we shave. The Gillette Fusion ProShield Chill is the only male razor with lubrication before and after the blades and cooling technology in its lubrastrip.
It was created to ultimately provide shielding from irritation. This allows for a smoother, closer shave and can reduce the chance of shave burn.
The Gillette Fusion ProShield Chill razor not only reduces irritation during shaving but it also provides a refreshing feeling during your shave.
2. Using the wrong type of razor can cause razor burn
Like anything in life, if you're using a poor quality or faulty tool, you're not going to get the results you want.  Razor burn can be caused by poor quality razors or by blunt blades.
Dull razor blades may force you to use more pressure, which can result in uncomfortable skin. There is, however, less chance of this with Gillette's thinnest and finest blades which are their most advanced and longest lasting yet.
Top tip: Change your razor head as soon as you see that it's going dull or feeling blunt. This will help minimise irritation, keeping your shave close and reducing the chance for bacterial infections.
Gillette makes this even easier with its Big Packs available through Gillette Club. These packs – including the entire Fusion range – provide great value and ensure your shaving needs are met for up to 40 weeks, thanks to their long-lasting world class blades.
3. Not preparing your skin can cause razor burn
Your skin needs to be prepped before shaving. Warm, clean and wet skin is the ideal condition for a closer shave.
Warm water will soften the skin and open your pores – resulting in a closer shave. Taking a shower before shaving is the easiest way to do this.
You should also consider lightly exfoliating your skin before shaving. This helps to remove dead skin and oil that can clog the razor.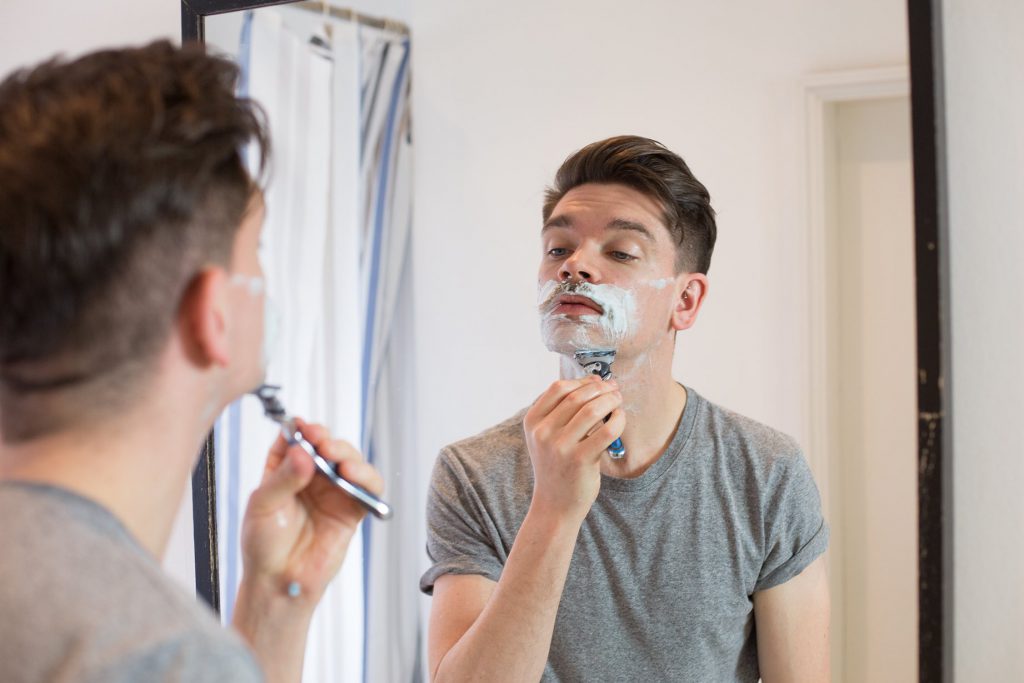 4. Your shaving technique can cause razor burn
You might be using the correct razor, prepping your skin and using a shave gel, but your shaving technique could be causing you razor burn.
Don't be heavy handed with your razor. Instead, let it glide across your skin to cut the hair. While shaving against the direction of hair growth can give you a closer shave, it can also give you cuts, especially if you have longer facial hair.
Use precision trimmers like the one on the back of the Gillette Fusion ProShield to line up sideburns and get around delicate areas of your face and neck.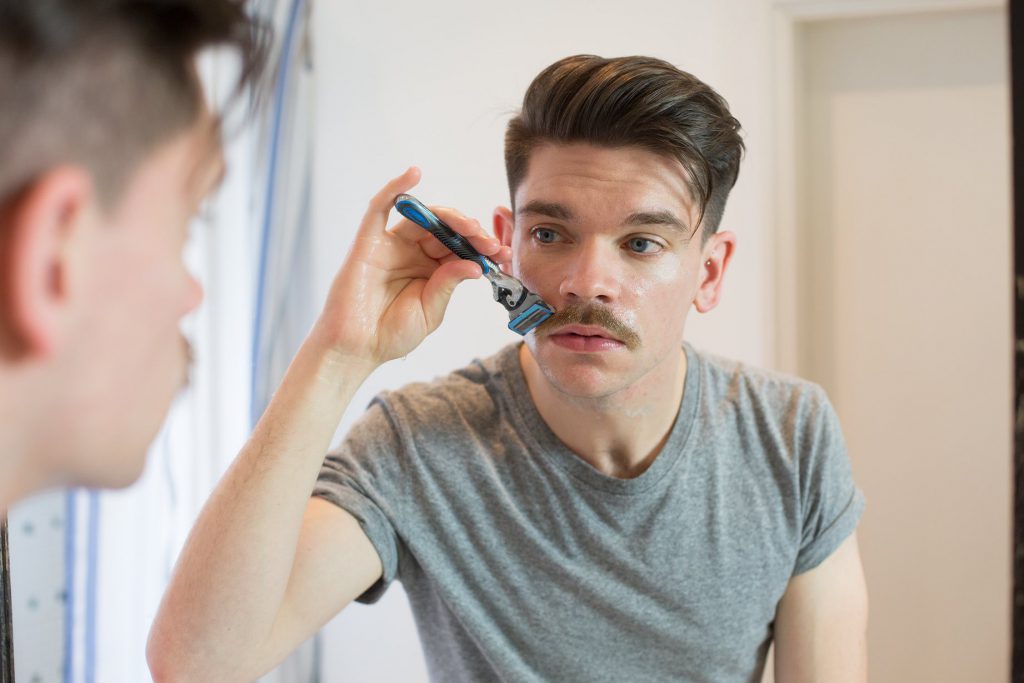 5. Dehydrated skin can cause razor burn
It's important to finish your shave with the correct after-care.
Splashing your face with cool water will close your pores and prepare the skin for a moisturising shave gel or lotion. Your skin will be soothed, refreshed and ready for the elements!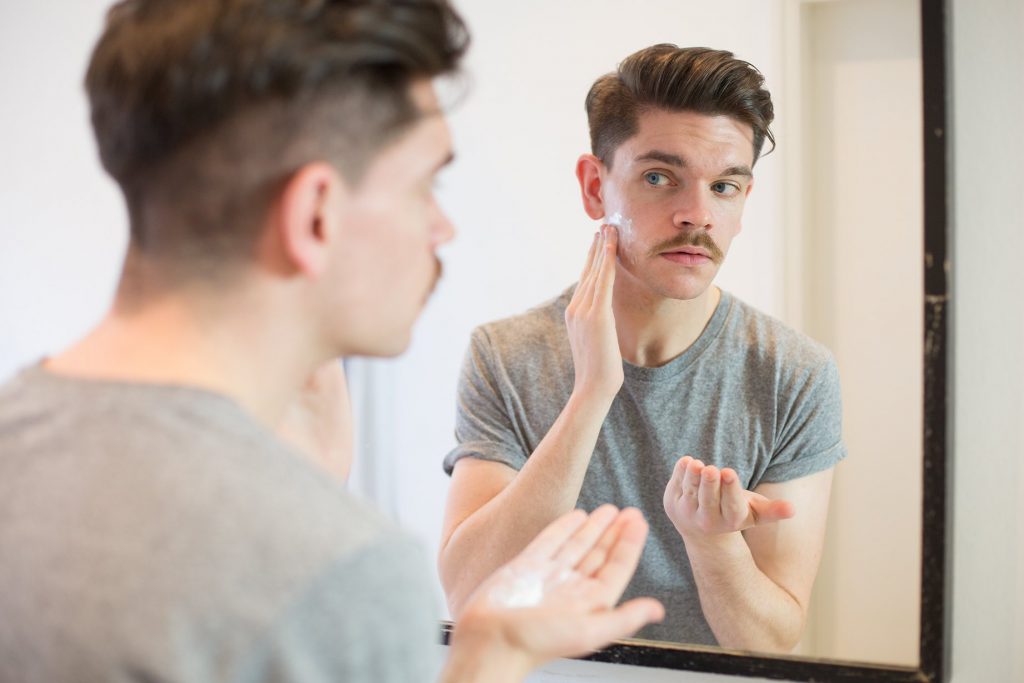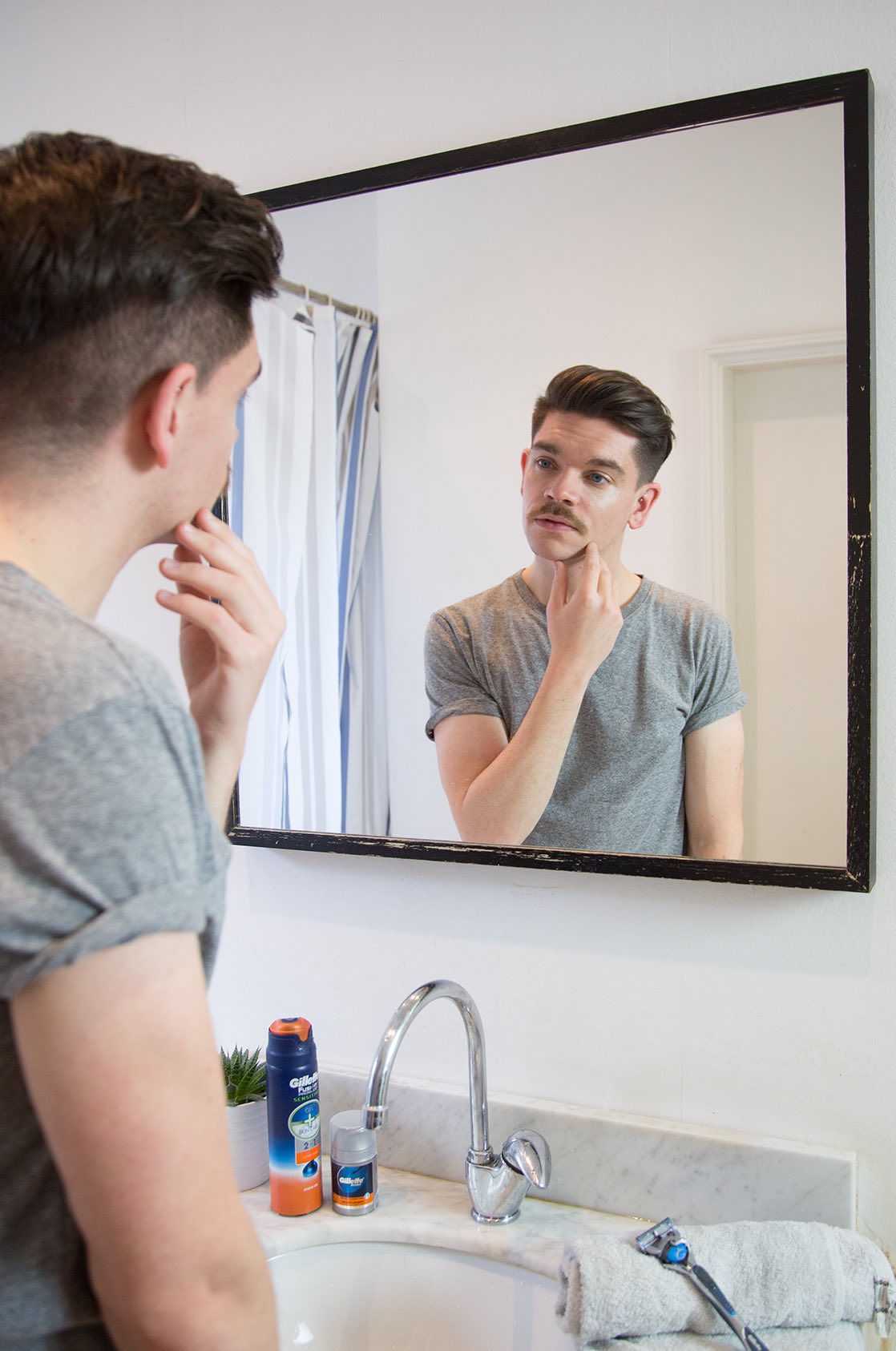 Check out my Instagram to see more from my work with Gillette and get involved by uploading your own pictures using #ProShieldChill and #HowIChill.