 This year sees a progression from the super structured hairstyles of 2015, to ones with more movement.
It's still all about the short back and sides and long top, but we want the style to feel textured, thick, full and effortless.
I spent the morning with Kevin Luchmun, International Art Director for TONI&GUY and Label M to get my hair up to speed and bang on trend for the year.
Kevin is an absolute pro and travels the world as a hair educator. He has had notable clients like top models Stephen James and Ricky Hall, presenter Nick Grimshaw and singer Frank Ocean.
Read on to see how I have my hair cut and styled and check out the step-by-step video at the bottom of the page.
What to ask for:
Back and sides: A 0.5 graduated up to a 1.5 clipper grade.
Top: Cut horizontally to maintain the thickness and fullness of the hair.
Featured products: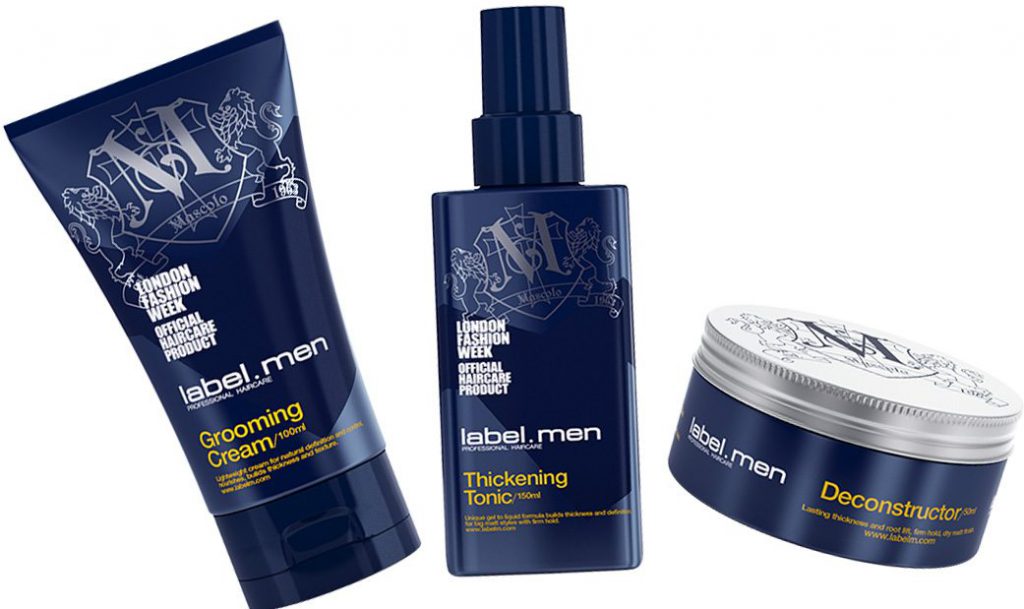 Step-by-step:
Cut
After washing my hair, Kevin preps the hair with Grooming Cream.
Working around the horseshoe of my head, he divides the hair on the top from the back and sides. He's worked up slightly higher on the curvature of my head to retain a squarer silhouette.
Because the back of my head is quite flat, Kevin's dropped the divide down slightly to work more of a graduation.
Kevin eliminates the first part of the hair on the back and sides using a clipper grade 1.5.
From that, he fades from a 0 to 0.5, to 1 and then to the 1.5 – graduating up to the longer length.
Using scissor over comb, he controls the graduation to keep it styled and neat.
Because we want to keep a lot of the length on the top, Kevin works in horizontal sections and cuts square to maintain the thickness and fullness of the hair.
Styling
Once cut, Kevin uses Label M's Thickening Tonic and then blasts it with a medium heat hairdryer – brushing against the way my hair grows with a vent brush – directing the hot air for increased volume.
He finishes off by adding a little bit more movement and texture to the hair with Deconstructor and then fixing it all in place with hairspray.
Video shot by Emily Davies.
Hair cut at TONI&GUY barbershop in Shoreditch, London.