Matt's brief when he came into Man For Himself HQ was that he wanted a skin fade with texture on top. He wanted something modern and something that he could style with ease at home.
We thought Horace products would be perfect for Matt. They create natural products that are formulated using ingredients with proven benefits, and at a fair price. We have been testing out Horace's products for a while, in the office, and we really like them!
For Matt's cut, I brought in Berks who is currently based in Jacks of London, down in Southampton. We already knew Berks was a fantastic barber, who is a pro with a skin fade, and we thought he would be ideal for this.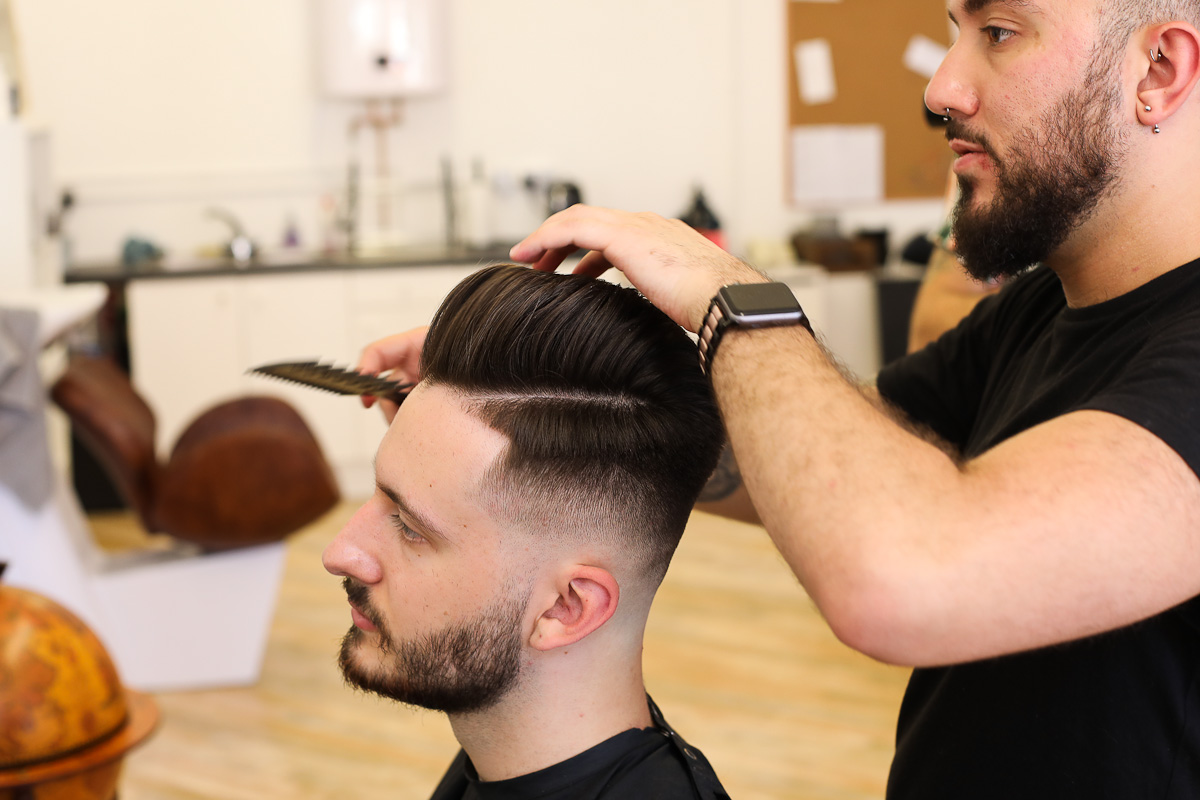 How To Achieve Matt's Look
Matt came into the office with his hair styled, so we could see how he normally wears it. He had quite a soft and loose look, with plenty of length on the top and sides.
Wash
Before getting into the cut, it is important to wash the hair and Berks used Horace's Gentle Purifying Shampoo and Strengthening Conditioner. The shampoo is silicone, paraben, sulphate, and mineral-oil free – it will give the hair a deep cleanse but it won't strip it. Used with the conditioner, it will make hair feel softer, strengthened and hydrated.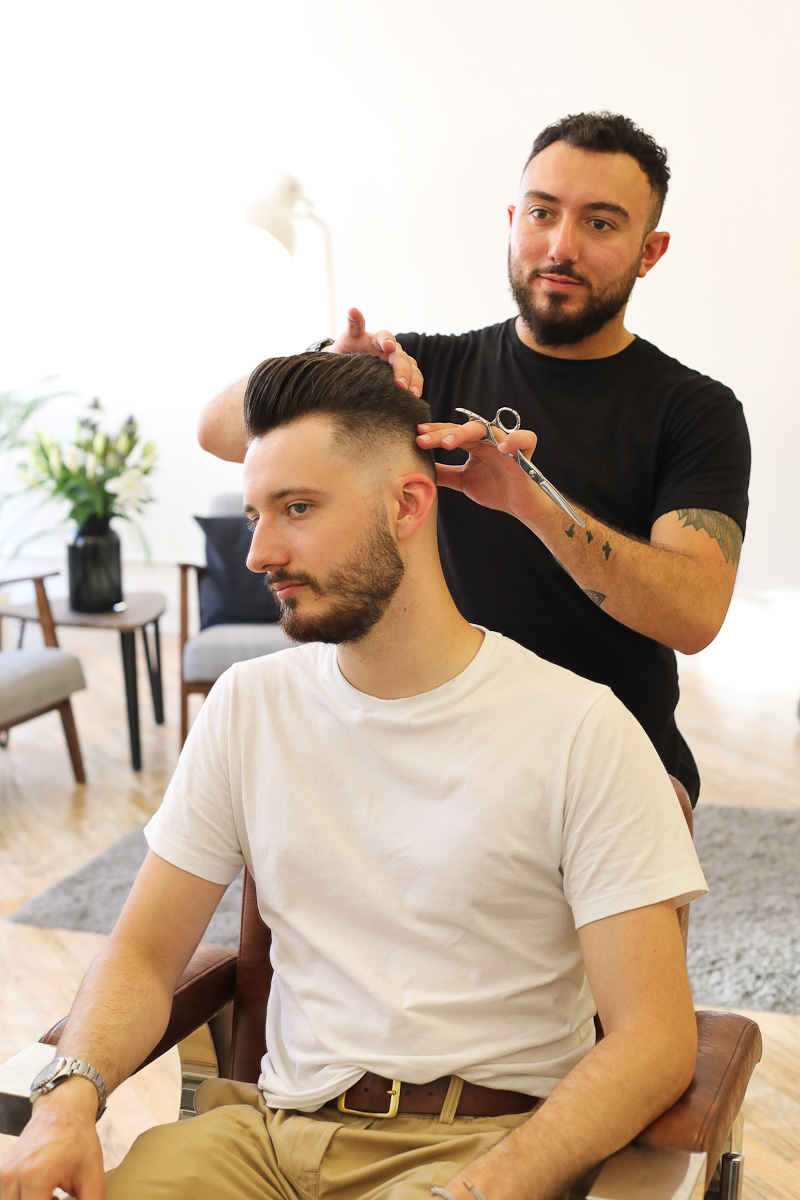 Cut
Berks started by placing a zero (or bald) guideline into the sides. This shows exactly where he will be fading from. He then used detailers to go over that area to make the hair even shorter. This prepared the area for the foil shavers to bald out the area.
Berks used a grade 2 clipper to take off the bulk of the sides, which also gave him a cleaner canvas to fade from.
Taking his 0.5 grade, he started to fade out the zero line to get rid of any weight. He then worked down from the grade 2 area, into a 1.5 grade to blend out.
Going back to the zero, he smooths out the 0-0.5 line, using a flicking motion to blend the line. Finally, he takes the grade 1 to blend and smooth everything.
He then goes on to section the top from the parting, which isn't easy. Using a razor or detailers, this can look distinctive yet discreet, but the drawback is you will have to keep it maintained.
Moving into the top, Berks cuts his guide length at the front, keeping plenty of length for styling. He worked in a square shape, cutting straight across and working from front to back.
Styling
Berks started by using the Horace Texturising Hair Styling Spray. It contains a lightweight formula that will give the hair plenty of texture for that beachy look, without weighing it down. Plus, this product has nothing nasty in it. Berks used a hairdryer to direct the hair and build body.
Horace's Wax Pomade was perfect to create a modern pomp for Matt. The kaolin clay fixes the hair, whilst the sapote butter strengthens it.
Finally, Berks used a separating comb to add further texture and volume into the hair.