Man For Himself has been very fortunate to have access to a variety of London's best barbershops. There is a huge selection in the city with some being more ideal for certain styles of hair.
After putting some to the test over the years, we have put together a list of some of our favourites.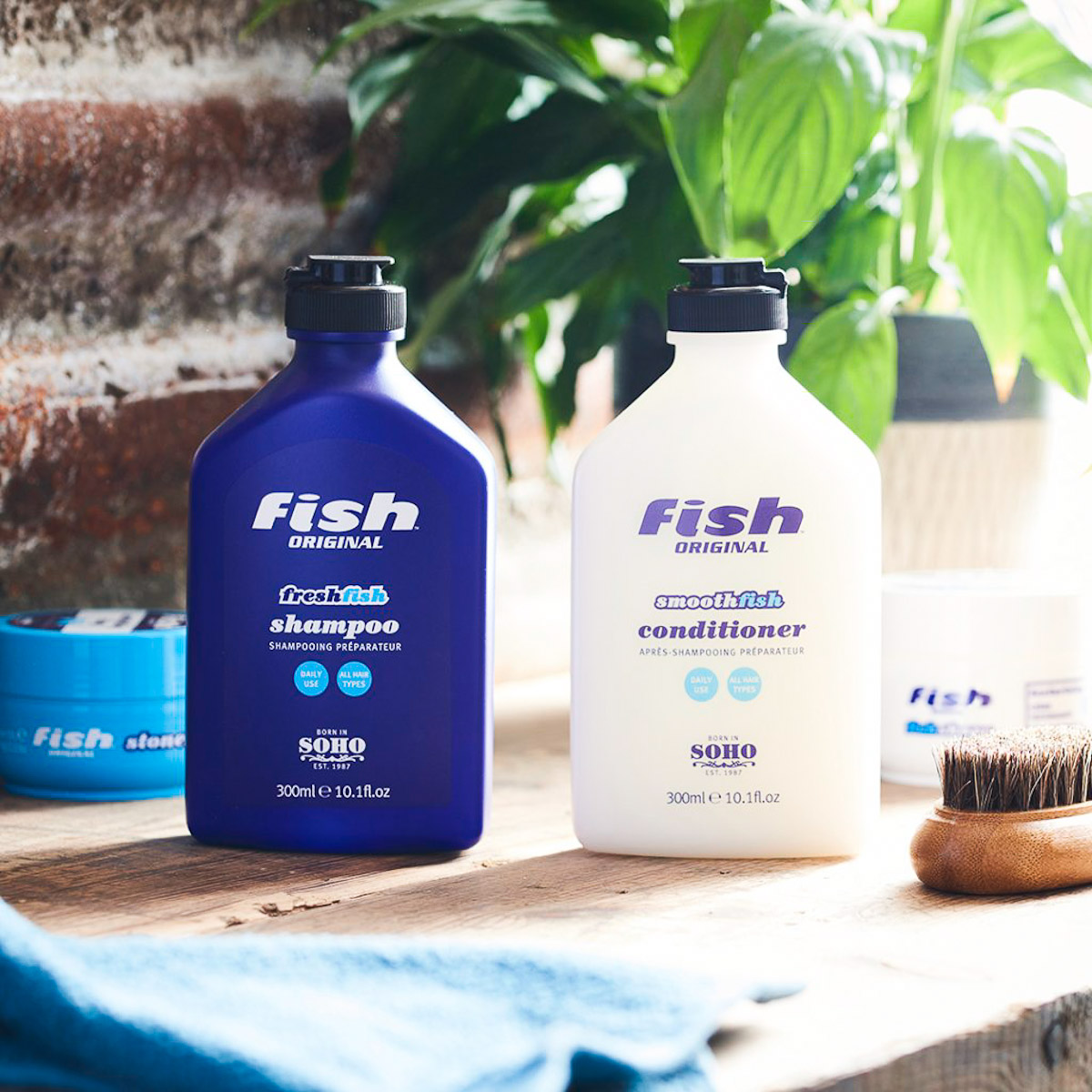 7. Fish Soho
Fish was established in 1987 and has quite an interesting story to its name! 
In their original location, the building used to be a sex shop, but as revealed another layer as then the building was renovated by founder, Paul Burfoot, they discovered a wealth of art deco tiles that dated back to its history as a war-time fishmonger. Hence the name! 
At the time Paul saw a gap in the market for a quality barbershop but at an affordable price.
The company has since grown and they have moved locations just further down on Wardour Street. They have had numerous familiar faces through the doors, as well as some of the UK's biggest fashion magazines. 
You might also know them for their own styling products, launched in 2002, which we have previously featured on Man For Himself.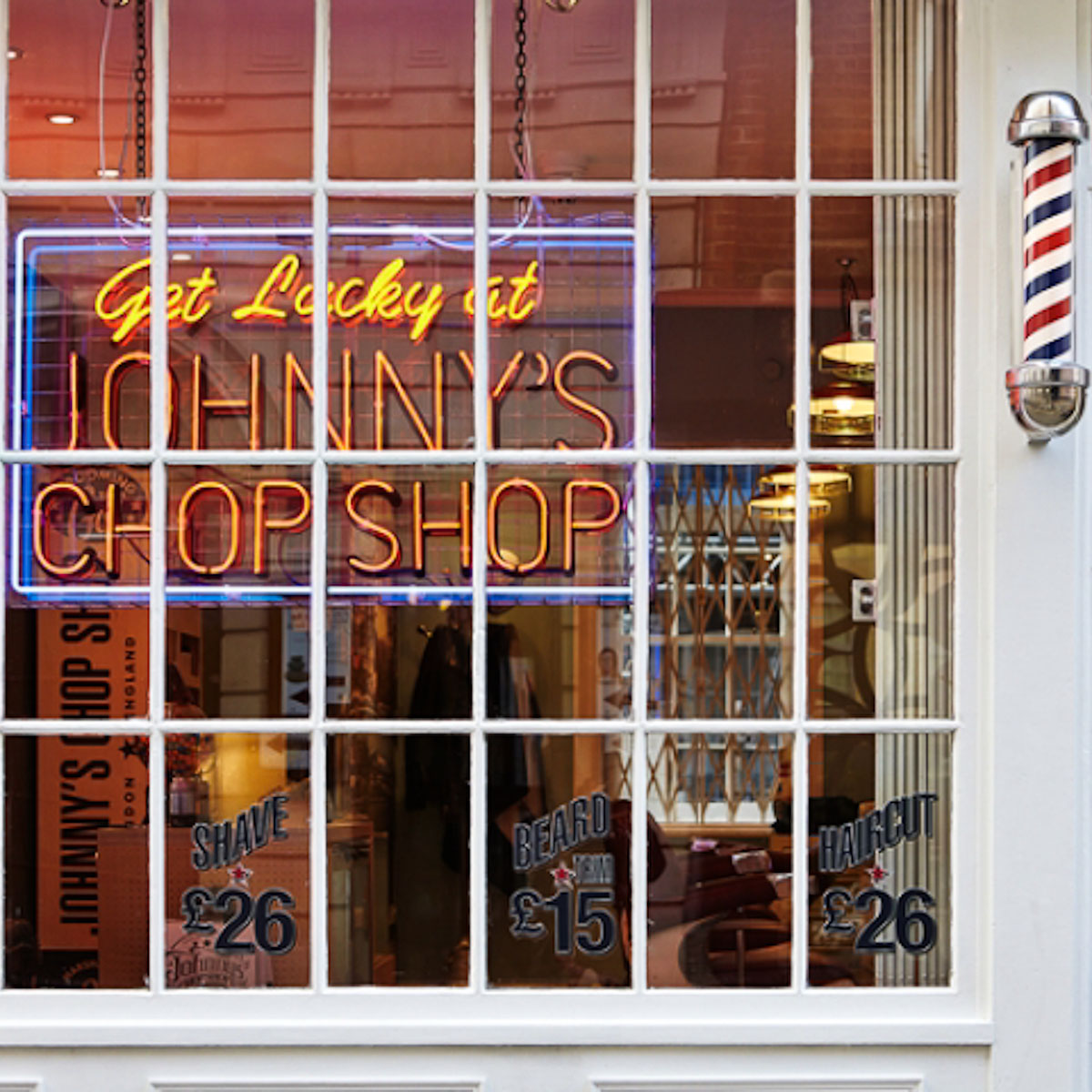 6. Johnny's Chop Shop
Johnny's Chop Shop is a cool and contemporary cult barbershop.
The interiors of the Marshall Street salon, in Soho, have been inspired by vintage Americana. Retro neon signs give a nod to Las Vegas in the 60s. As well as their Soho barbershop, there are also three others in the city.
This is a great place for any modern style. Head over to their vibrant Instagram account to see all their slick styles, featured on some recognisable faces.
Johnny's Chop Shop also make their own products such as clays, fibers and pomades.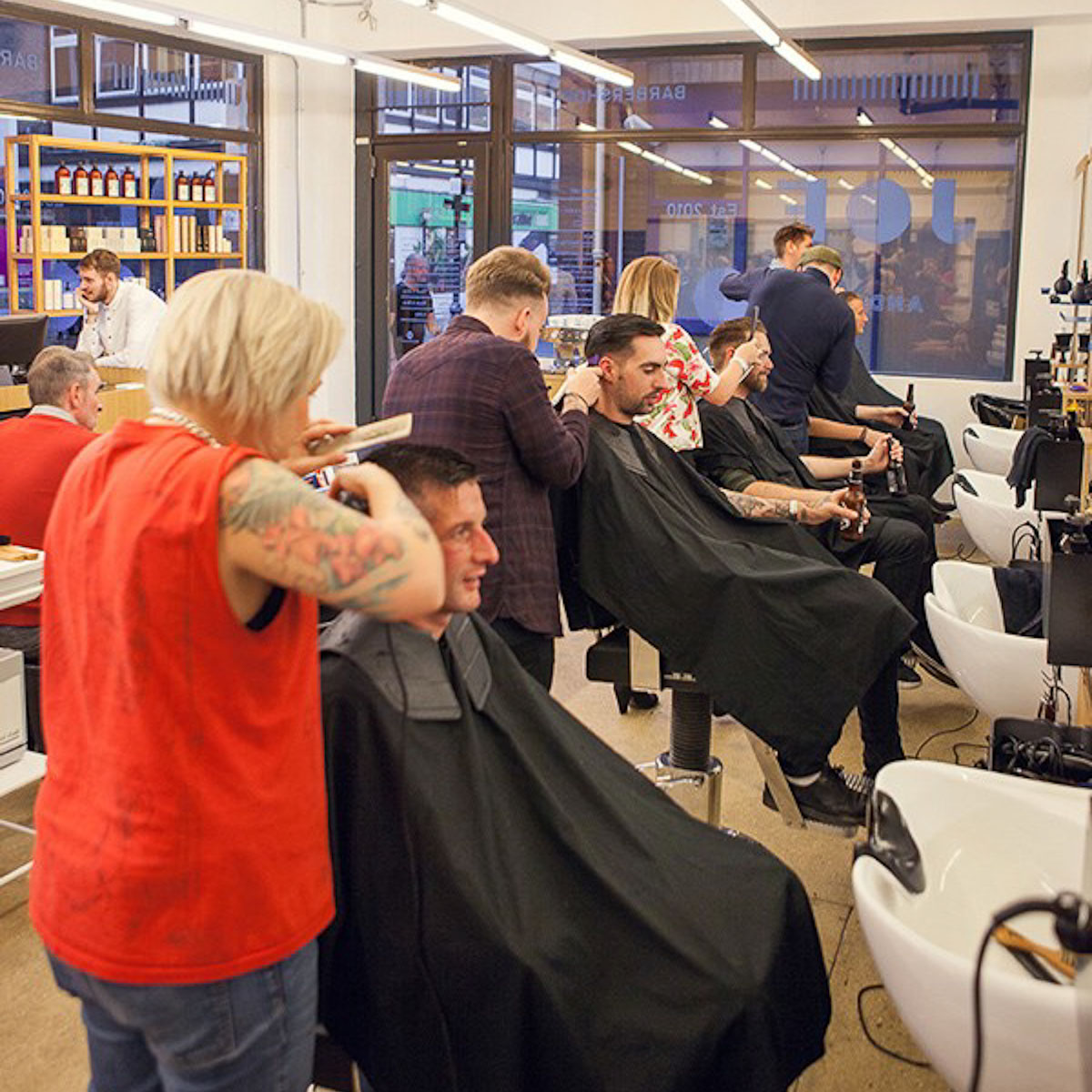 5. Joe & Co.
Joe & Co opened in 2010 by celebrity men's hairstylist, Joe Mills, with the aim of fusing traditional values and service with modern styling.
You can expect an extremely welcoming and informal environment here, with friendly staff and even a drink on arrival. They have a great team of specialist hairdressers and barbers who will be able to give you all the advice you need on what style and cut will best suit you.
The interior of their Soho salon may be simple and understated, but their skills and services are far from it. 
If you like a down to earth barbershop with no fuss, this is the place for you.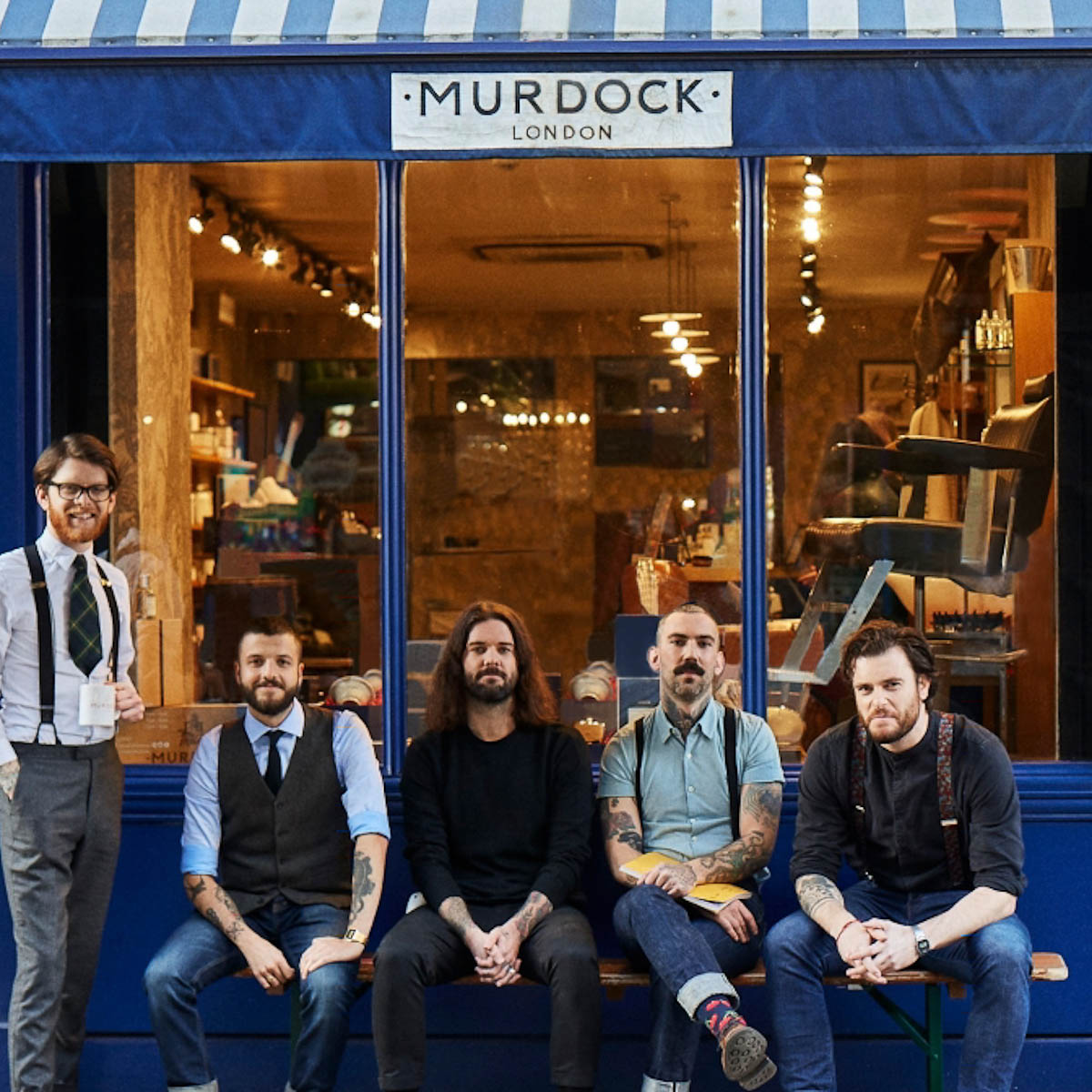 4. Murdock London
Murdock London is what we would call a traditional gentleman's barber.
They have five barbers in central London, as well as a spot in New York.
We particularly like their spot in Soho, on Brewer Street, and as they state themselves it is; "…a place for men to shape their style, find their fragrance and relax away from the hustle with a beer or whisky."

Murdock London are all about priding themselves on the relationship between the barber and the man in the chair. They aim to provide the finest service, abiding by typical English manners. They offer a variety of services, including a Wet Shave Tutorial and facial and if you pop in it's a chance to check out their own products. We've tried and tested a few in MFH HQ and it's a thumbs up from us.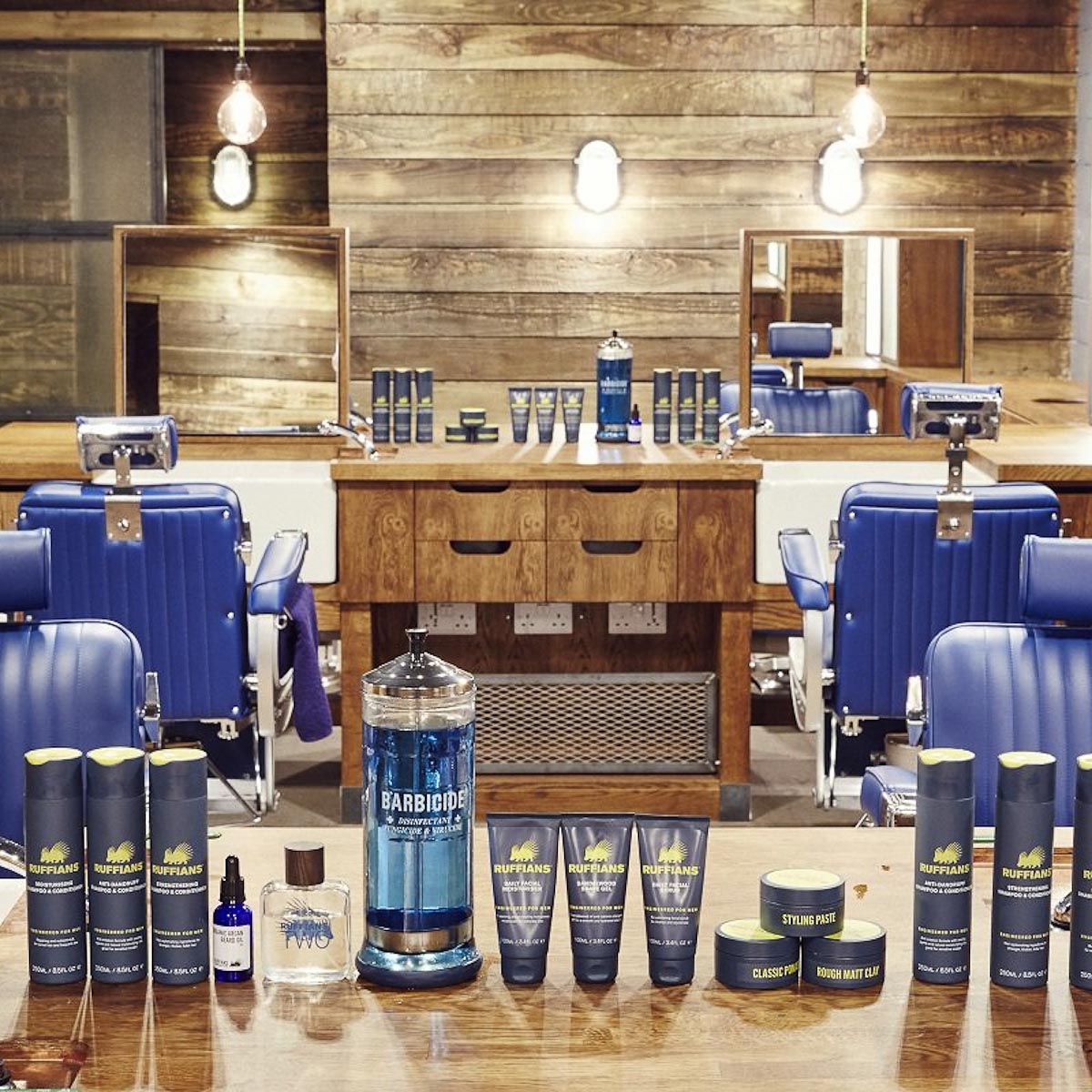 3. Ruffians
Ruffians was founded in 2012 in the West End of Edinburgh with the idea of creating a barbershop with the best customer service. As well as their Scottish post, there are four Ruffians salons in London (one is set within Liberty department store). Their first London set up was Covent Garden in 2013.
It is all about quality at Ruffians and a barbershop which we believe can be classified as 'accessible luxury'. They are focused on the detail when it comes to grooming as well as creating a welcoming and relaxing environment for their customers.
You shouldn't feel rushed here as each barber is allocated a decent amount of time to ensure you receive the best service possible, with a professional consultation. And if you are feeling a little thirsty, they even have a whisky bar for a little pick-me-up during your treatment. You can't say no to that!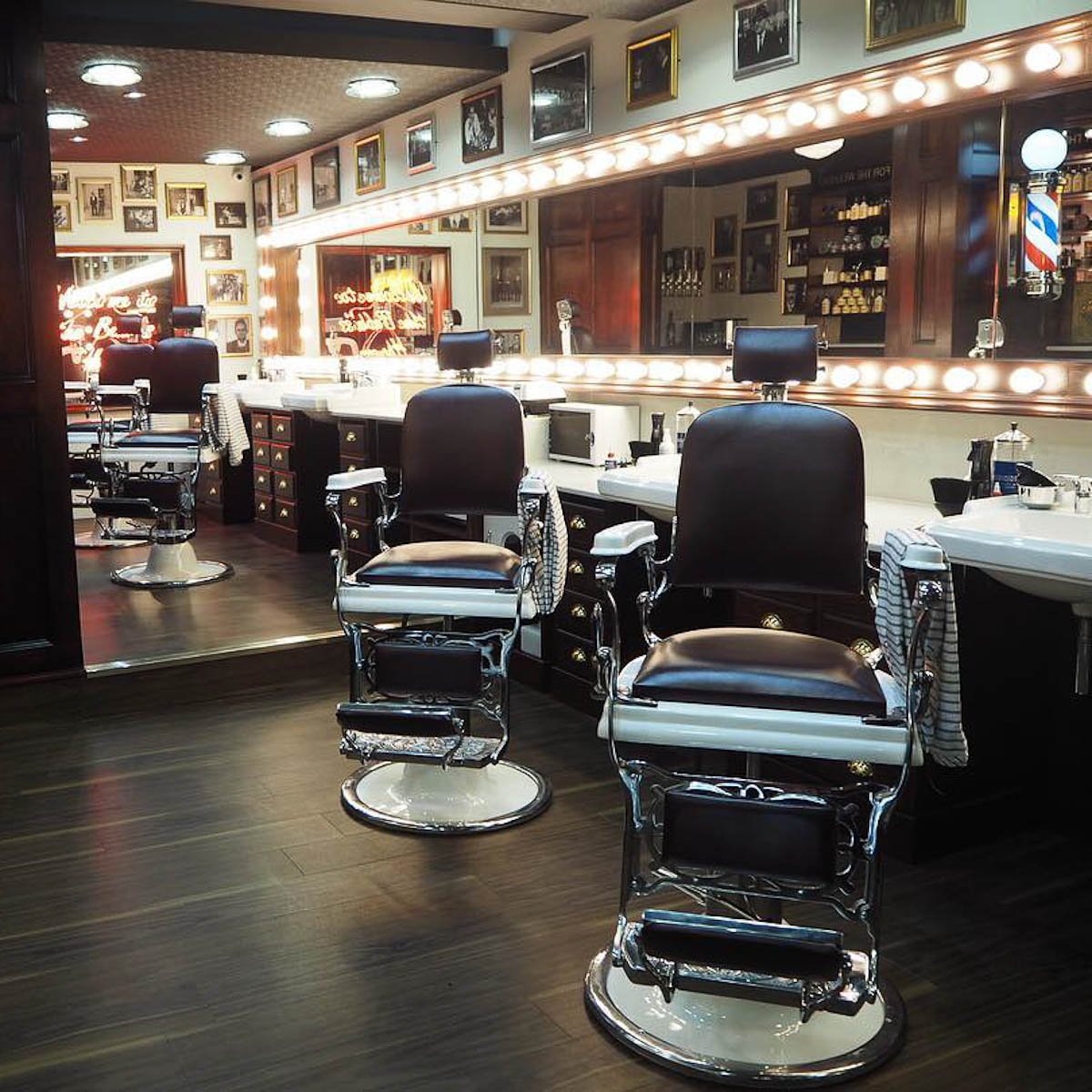 2. Barber Barber
We believe you will always be in safe hands at Barber Barber. Set up by Johnny Baba, his aim has been to set up shop with a team of highly knowledgable barbers.
Earlier this year, Barber Barber established their own Training Academy. Students have come from all over the world to train under Johnny and his team.
Their salons are extremely stylish, decked out in bright neon lights, huge mirrors and high quality leather chairs. The majority of their salons are up north, but they have two in London; one in Spitalfields and one in Soho.
Drop by for a quick tidy up, or ask them for a whole new look. You can certainly trust the barbers here.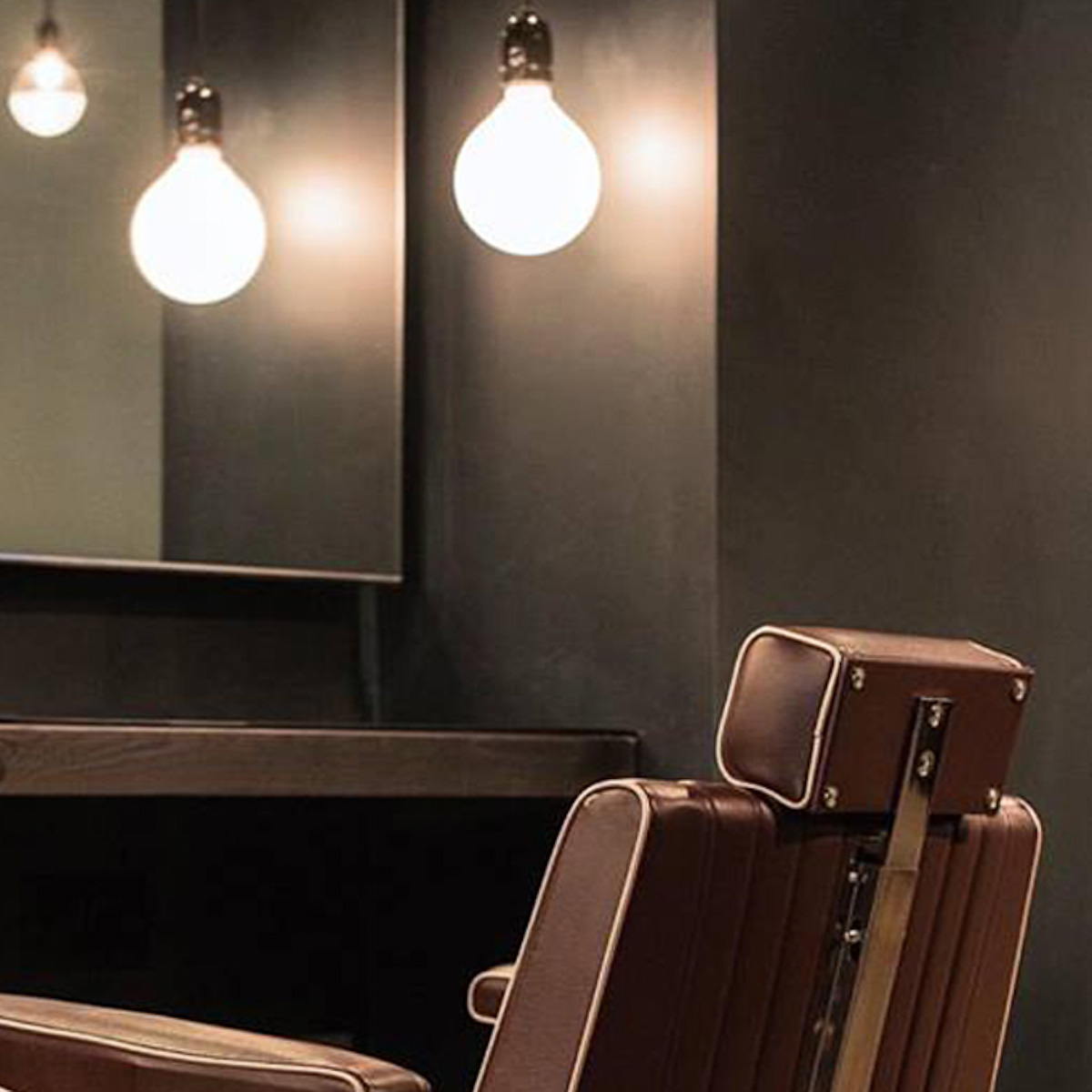 1. Manifesto
This is Man For Himself's 'go-to' for a stylish, precise, and professional haircut. If you follow us on Instagram, you have seen that Manifesto is visited regularly.
Their relatively new spot at Coal Drops Yard may be small in square footage, but it is extremely relaxing and their barbers are extremely trustworthy.
Manifesto was founded by Corrado Tevere and Mikey Pearson of Radio Hair. They clearly understand what men are looking for when it comes to interior design and the quality of their barbers. They offer a variety of grooming experiences and will even hand over a strong whisky after a long day at work.
Pop in and ask for Rino, Mikey or Dylan.