Fragrances have the power to turn our mood around. It can help create a greater sense of optimism and self-confidence, which in turn can bring out the sexually commanding beings in us. And nothing's wrong with that. So if you're wondering which intoxicating perfumes are must-wears on your next date night, then be sure to read on.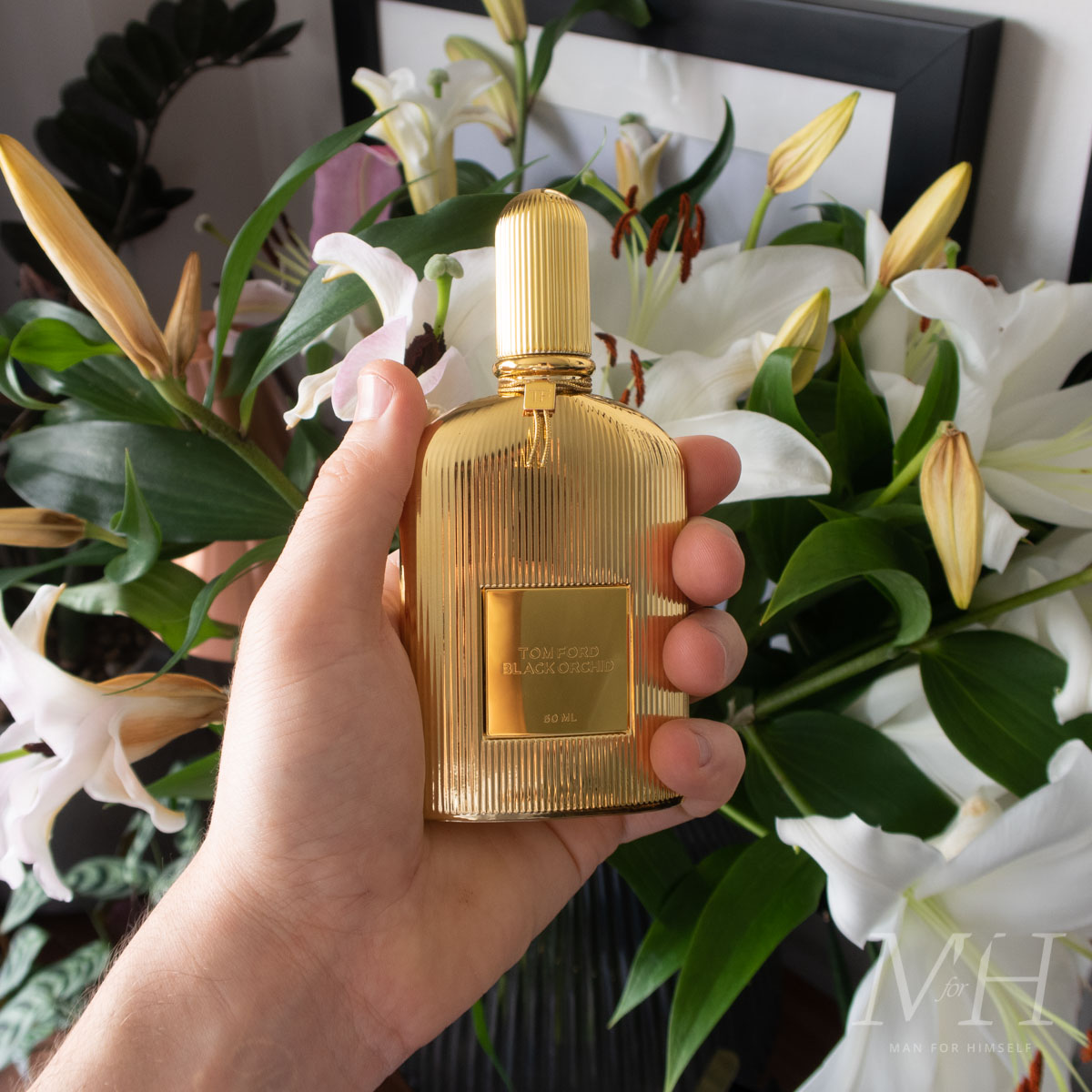 1. Black Orchid Parfum by Tom Ford 
You cannot go wrong with Tom Ford's Black Orchid. The original Black Orchid might have elicited varying opinions because of its sickly smell, but this one is a different matter. It's sensual and addictive – a likely aphrodisiac effect of the imaginary black orchid. Black truffle acts as the perfume's top note and is immediately followed by the bright middle note in ylang-ylang, cutting through the earthiness of the pungent component. There's also hints of plum and rum rounding out the scent with something fruity and boozy. 
All those scents coming together harmoniously makes for one sexy scent that will draw anyone to you. Think a vampire longing for a nibble of a human's neck. It's warm, lavish, but not over-the-top as well. The all-gold bottle can throw some people off, but what's inside will make it all worth it.
2. Orchid Leather Van Cleef & Arpels
If you enjoy the scent of leather and warm amber, then you should definitely try out Van Cleef & Arpels' newest release Orchid Leather. This is reminiscent of soft leather on a gorgeous, well-made coat. It's warm, buttery, and ultimately something you'd want to bury your face in – something like your partner's skin. Notes of vanilla, plum, and cardamom are present in the perfume, which lends to the sweet, floral sensuality that it promises.
A spritz of the perfume on your pulse points goes a long way and reveals a sweetness you can't get enough of. So get your hands on this quick and feel that surge of seduction course through you.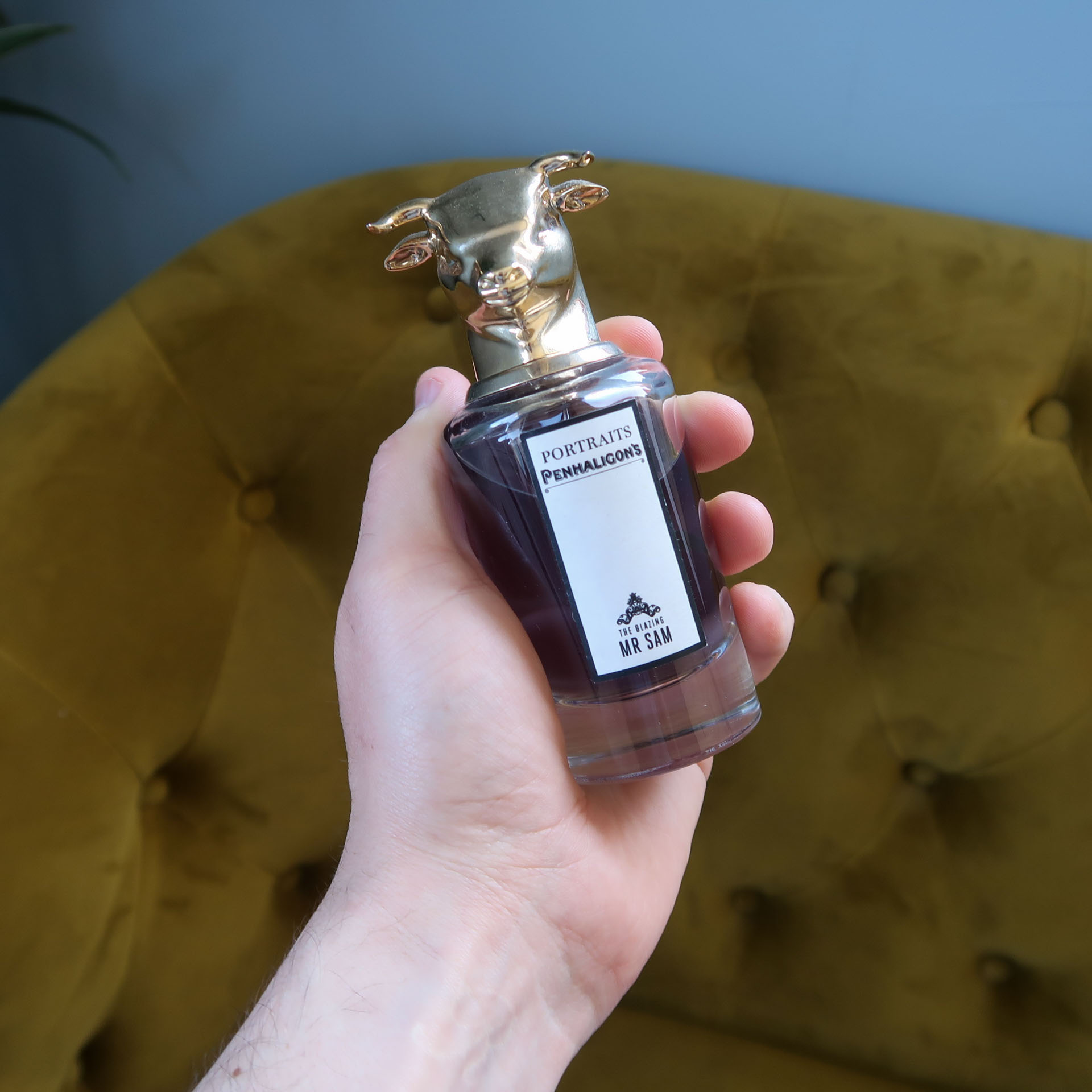 3. The Blazing Mister Sam by Penhaligon's
The Blazing Mister Sam EDP strikes a balance between sweetness and smokiness, two things that create such an intoxicating scent when put together. There's a certain cockiness and charm to this perfume that stems from the base note of tobacco, which is what we'd imagine Mister Sam would represent. It's incorporated in a way that doesn't overwhelm; it's nothing like those men in the street that huff and puff all day, so you don't have to fear the unusual component.
Meanwhile, vanilla provides that sweet (but not sickly) base note that rounds out all the other strong scents. It's also accompanied by an excellent blend of hot and cool spices, like cardamom, cinnamon, saffron, and cumin, giving off that gourmand, grounded, yet still in command fragrance.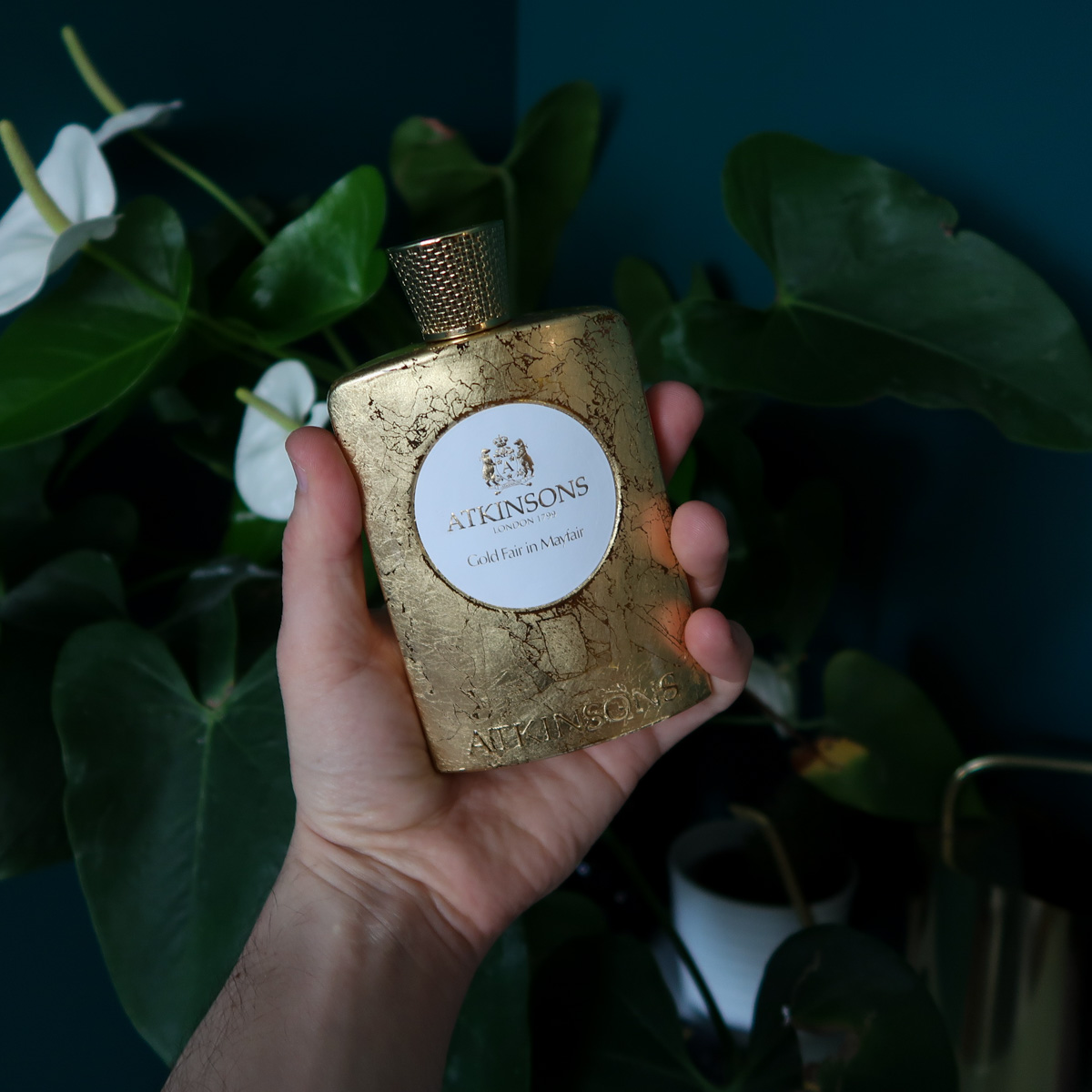 4. Gold Fair in Mayfair Atkinsons
Unforgettable is one word to describe this creation by Atkinsons. It's the type of perfume that you find yourself thinking about when you're not wearing it. You crave it and there are plenty of reasons why. It has notes of absinthe that drive this fragrance to entirely different levels of addiction. There's also a sweetness to it brought by the boozy component that feels intoxicating and dominant, enough to make heads turn. The nutmeg in it provides a tiny bit of spice, while the cacao, sage, and vetiver even it all out.
The performance of Gold Fair in Mayfair is stellar and sits nicely on the skin. To top it all off, the fragrance is limited edition and have unique numbers on the back of the bottle, making it an even more compelling and special purchase. 
5. Karité Corsé Eau de Parfum
Last but not least is the Karité Corsé Eau de Parfum by L'Occitane en Provence. Similar to the previous perfumes, this is a classic mix of spicy, woody, and sweet notes. It has bourbon as the base note, but it's nothing over the top and becomes less and less present once you smell it. Spices like cardamom and black pepper make up the perfume as well, which act as cooling and warming notes, but the blend of cocoa and coffee is what makes this concoction stand out.
Among all of the scents listed, this is the cheapest at £75 for 75 mls, which in terms of performance, is in line with that price point. But spritz them on pulse points and you'll definitely be feeling daring all night.