 Brand new to the men's fragrance market, here's my Joop WOW review.
Last week I was invited to 'a luxury men's fragrance launch'. Picked up in a chauffeur driven car, I was met with a bottle of Moët and a rather interesting looking orange box.
On opening, I saw the most gorgeous, sleek designed bottle… made by Joop! "Hang on, wait a minute, luxury and Joop," I thought. I was confused.
For me, Joop has always been a lower tier brand, mass market and not exactly one I would equate with luxury. I considered jumping out of the car, but it was moving far too fast and I still had half a bottle of Moët to go. I'd just have to endure this.
I reached for the bottle of Joop WOW and had my first few sprays (onto a card, not my wrist – I just couldn't risk it). My head was saying one thing, whilst my nose was telling me something completely different.
For the past week, Ive been using Joop WOW to properly get to grips with this new fragrance.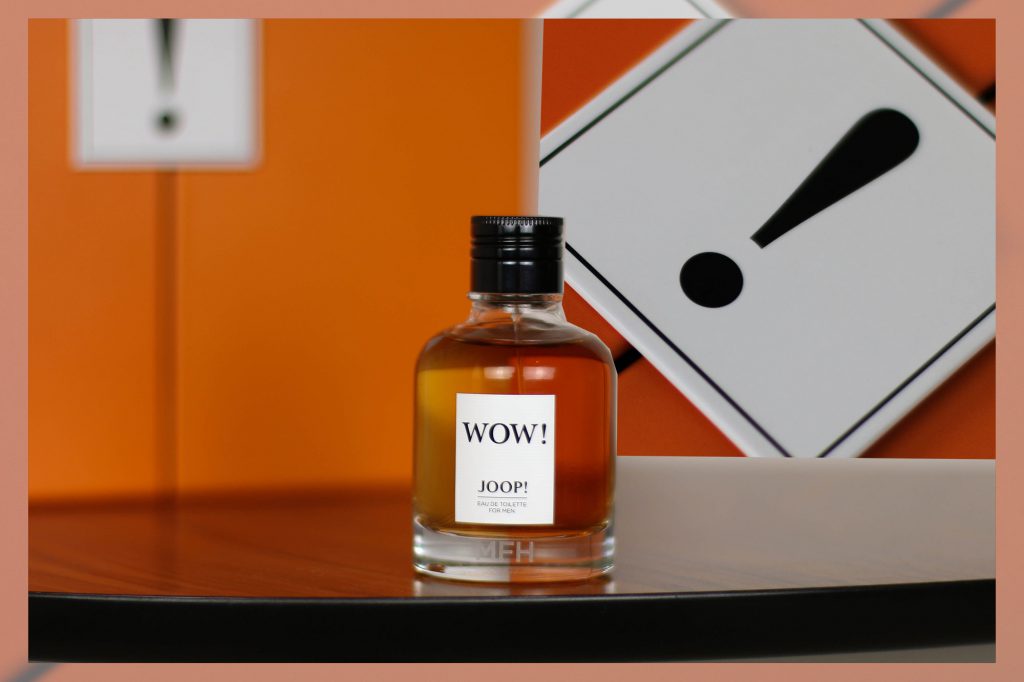 Packaging
The first thing to note about Joop WOW is its packaging: sleek, simple and mature.
With its smooth transparent glass bottle, the eye is drawn to the golden amber colour of the fragrance. True to its contemporary design, the bottle is crowned with a black metal cap, concealing the pump applicator.
Both the bottle and its orange carton feature pristine white labels with the bold, black letters W O W.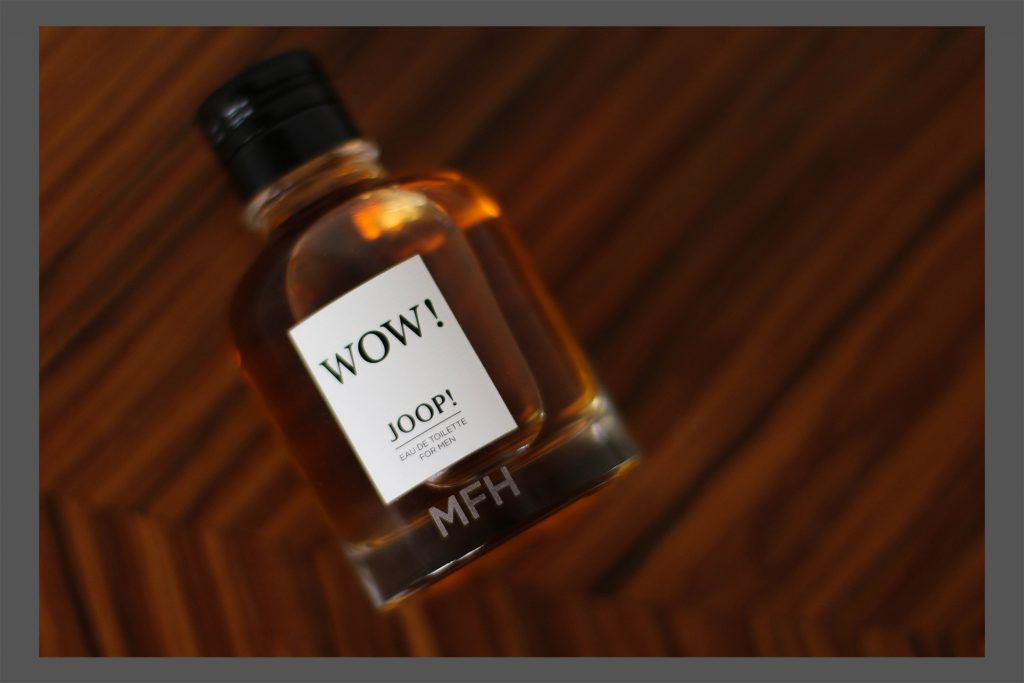 What does Joop WOW smell like?
The bottle can look like the most beautiful thing I've ever seen, but the important thing is how it smells.
Top notes: Violet Leaf, Bergamot, Cardamom.
Middle notes: Fir Balsam, Geranium, Vetiver.
Base notes: Cashmeran, Vanilla, Tonka Bean.
Joop WOW opens with some rather punchy top notes. Violet leaf, bergamot and cardamom fill the nose with a spicy combination of floral and citrus.
As it dries, the fragrance levels to a woody and masculine nose of fir balsam, vetiver and geranium.
And once it's completely dried, you're left with the base notes. For me, this is the most important part of a fragrance as it's what will be left on your skin. The tonka bean and vanilla combine to create a bittersweet scent that lingers softly on the skin.
Joop WOW is bright and punchy but levels out to a bold and masculine fragrance that hovers over the skin.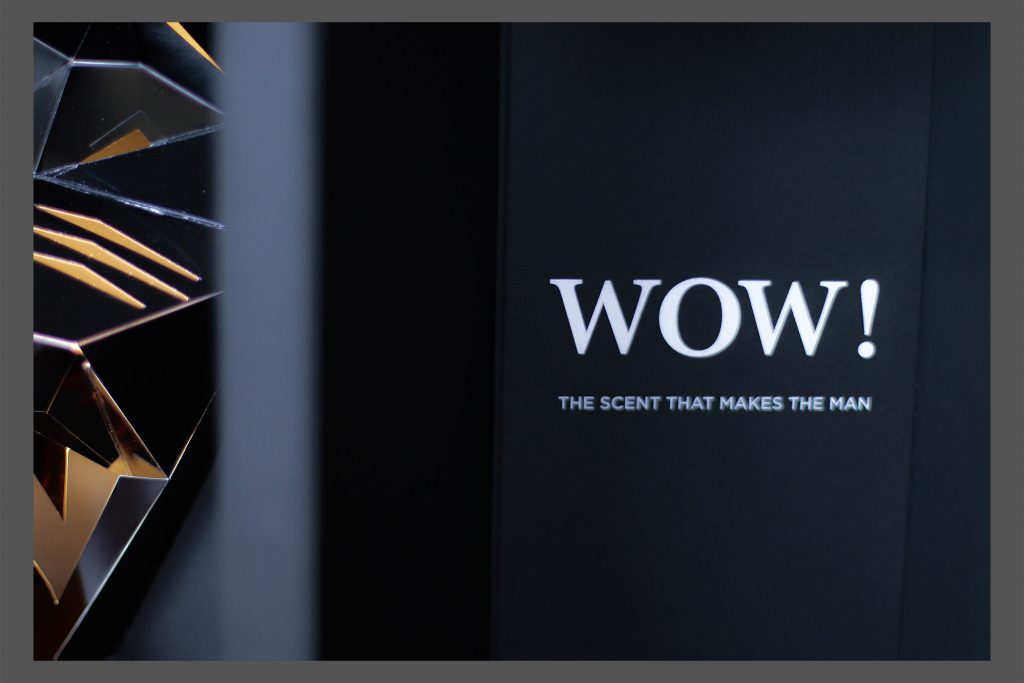 Joop WOW longevity and sillage
The longevity of a fragrance is how long it lasts on your skin, whereas the sillage relates to how long it lingers in the air.
Joop WOW has a fairly short longevity. Although it's strong and punchy at the start, the dry down (base) tends to weaken fairly quickly.
The sillage of the fragrance is also fairly low and doesn't hover in the air.
If you do, however, decide that you like this fragrance, it's one that you'll want to keep in your bag for regular top-ups.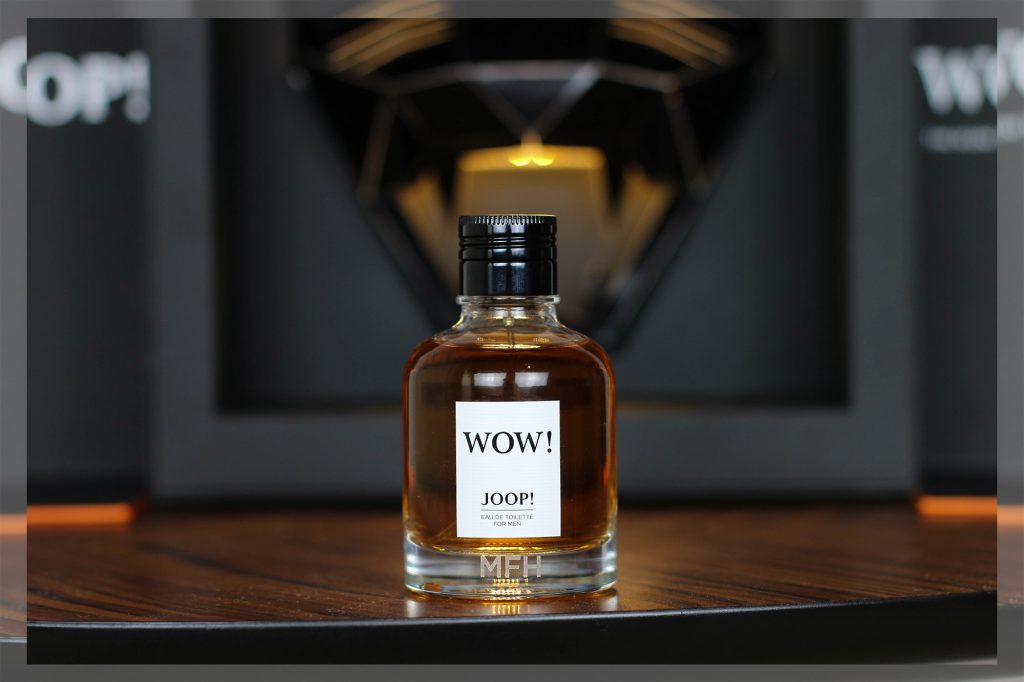 Joop WOW price
Joop fragrances are usually pretty cheap, but this one has a more premium price point.
In the grand scheme of things, it's still a really reasonable price and sits well against its competitors.
Joop WOW review: Verdict
I've been pleasantly pleased with Joop WOW! After finding out that the luxury fragrance launch I was attending was for Joop, I had pretty low expectations.
But after spending a good week with the product, I've really come to enjoy using it. The initial kick of violet leaf, bergamot and cardamom levels out to a fragrance that is both warm, woody and masculine. Sure, it doesn't last long on your skin, but it is a really great everyday fragrance that will appeal to a lot of guys.
Buy Joop WOW!: