 Finding the best men's moisturiser for oily skin can be hard. You want something that hydrates your skin whilst also reducing the shine and grease on your face. 
In this article, I've picked out my favourite men's moisturisers for oily skin across three price points – budget; mid-price and luxury.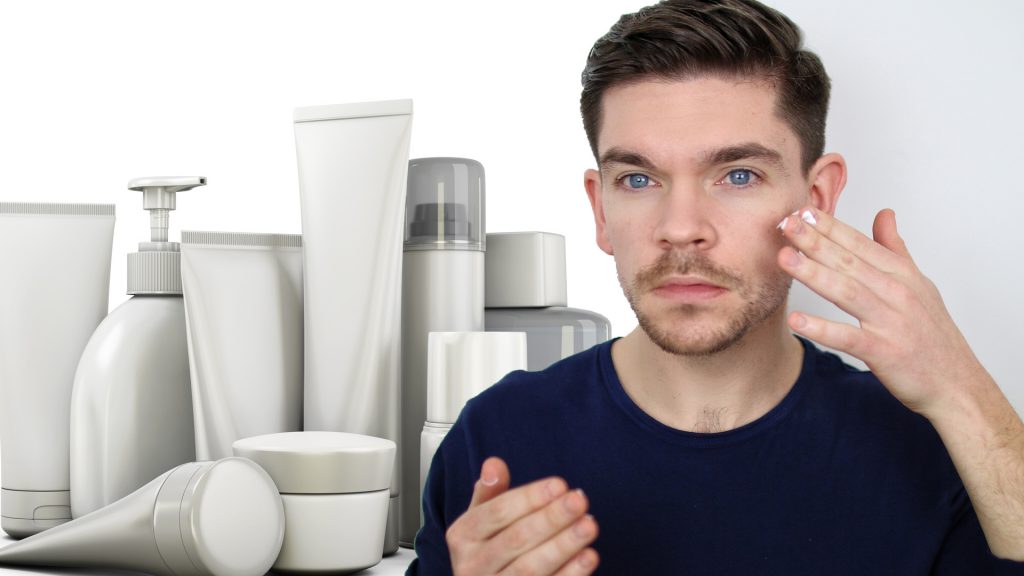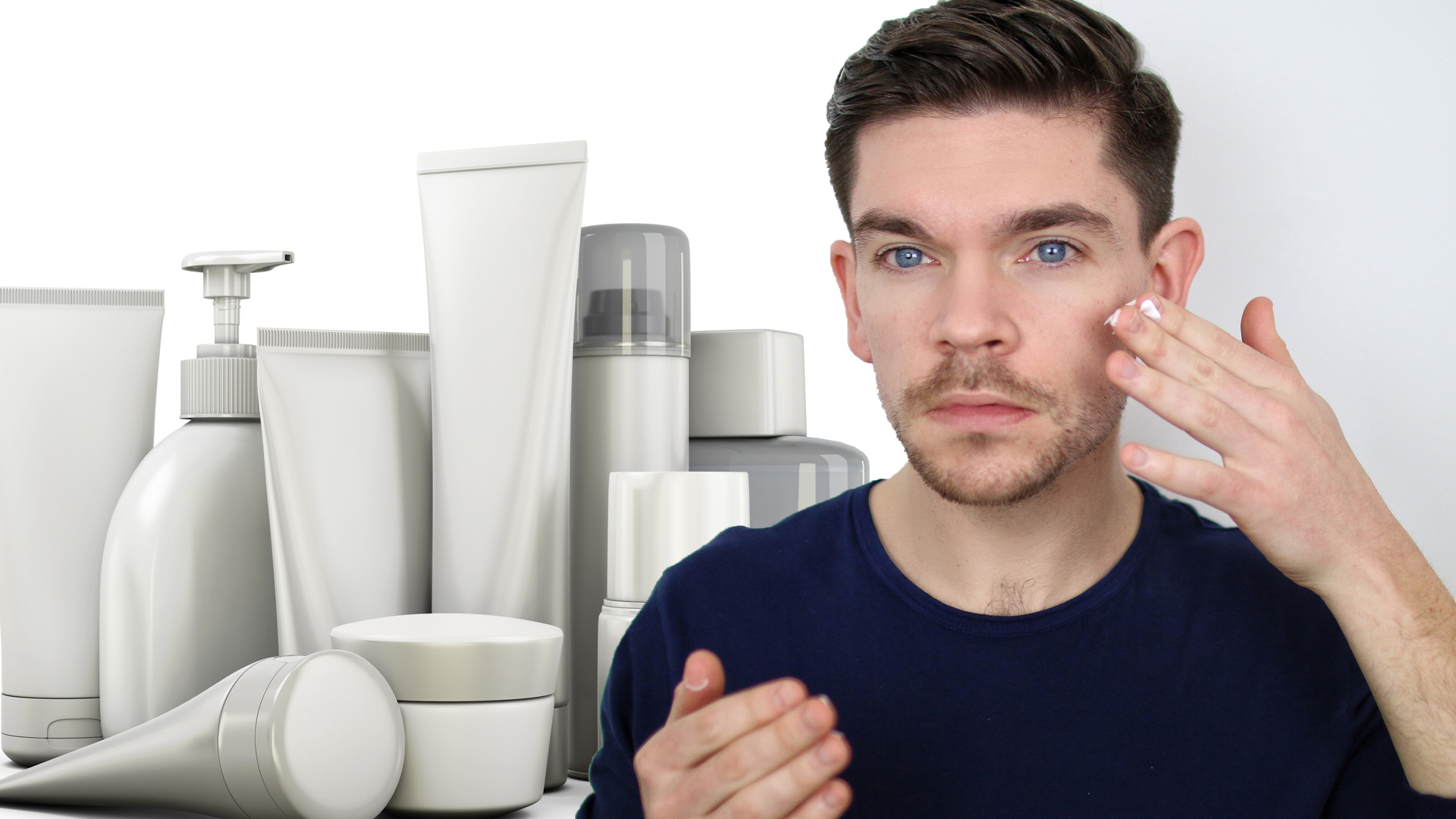 What causes oily skin?
We all have different skin types and understanding what our skin needs is so important.
For me, I've always had oily skin – a shiny forehead and greasy nose. The oil on the skin is caused by sebum – a waxy secretion from the sebaceous glands. Sebum is needed to waterproof and lubricate the skin, but having too much of it can make our look greasy.
I went through my teenage years throwing my face into napkins, towels, the back of my hand and even curtains (I got really desperate) to remove the oily shine from my face.
Now well into adulthood, I have come to live with my skin type and have found ways to combat and stop oily skin. At the heart of this has been working through a range of different products to find the best moisturiser.
Used straight after cleansing (washing my face), these are my top 3 moisturisers for oily skin.
Best men's budget moisturiser for oily skin
Bulldog Skincare For Men have really upped their game over the years. Transcending from a brash and laddy British brand, they've gone on to become a market leader in men's skincare.
The Bulldog Oil Control Moisturiser is a solid product for men on a budget. Priced at a mere £6 (£6/100ml), it's packed full of organic goodness (witch hazel, willow bark, juniper) and really delivers.
My only reservation with this Bulldog product is that it's fairly creamy. For me, oily skin really needs a serum – something light and easily absorbed into the skin rather than sitting on the surface.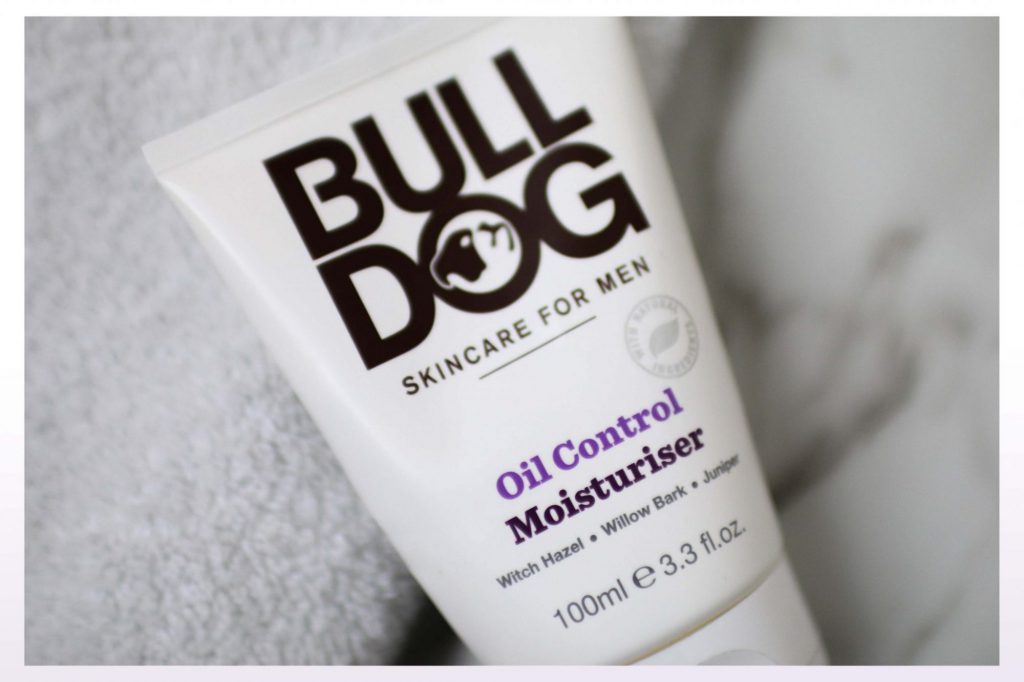 Taking my top spot for best budget moisturiser for oily skin is L'Oréal Men Expert Pure Power. The moisturiser boasts an oil banishing formula that keeps skin hydrated for twenty-four hours.
Enriched with Salicylic Acid, Zinc and Glycerin, the lotion fights blemishes and imperfections whilst reducing excess oil to leave your complexion feeling soft and looking matte.
At £7.99 for 50ml (£15.98/100ml), it's a great introductory product that will keep you looking and feeling confident throughout the day.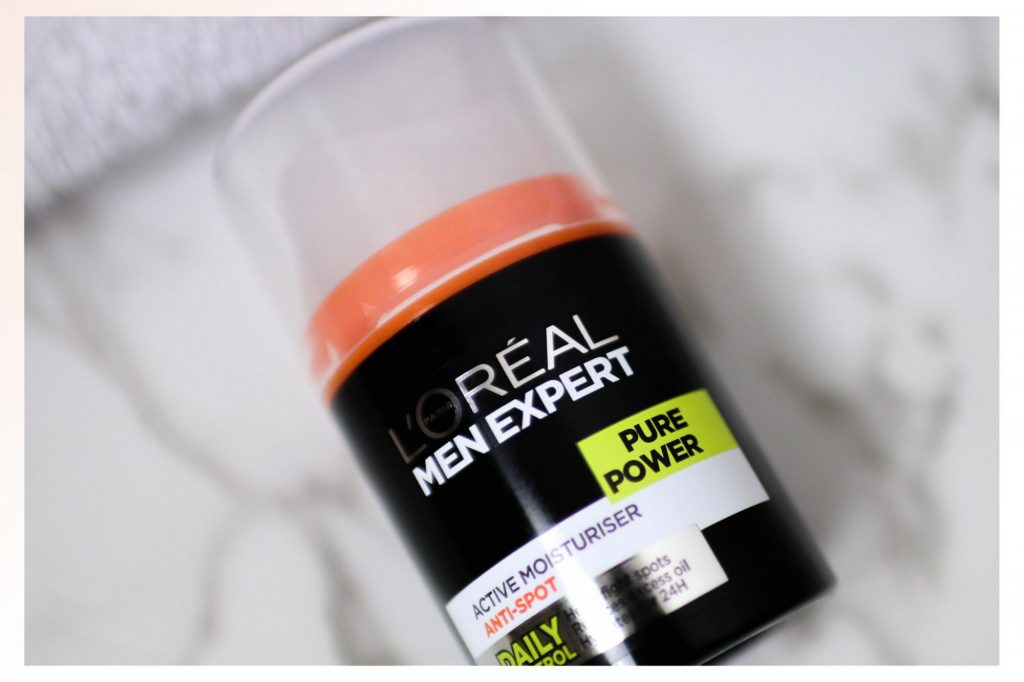 Best men's mid-price moisturiser for oily skin
There's absolutely no competition for the best mid-price moisturiser for oily skin. Kiehl's are such a solid skincare brand and have a broad range of products and treatments for every type of guy.
Kiehl's Oil Eliminator range is the absolute best with their 24 Hour Anti-Shine Moisturiser being a particular favourite of mine.
Priced at £21.50 for 75ml (c. £29/100ml), the lotion is instantly absorbed into the skin, visibly reducing the appearance of pores and shine for up to twenty-four hours.
Oil-free, paraben-free, sulfate-free and dermatologist tested, the product has fast become my gym bag go-to.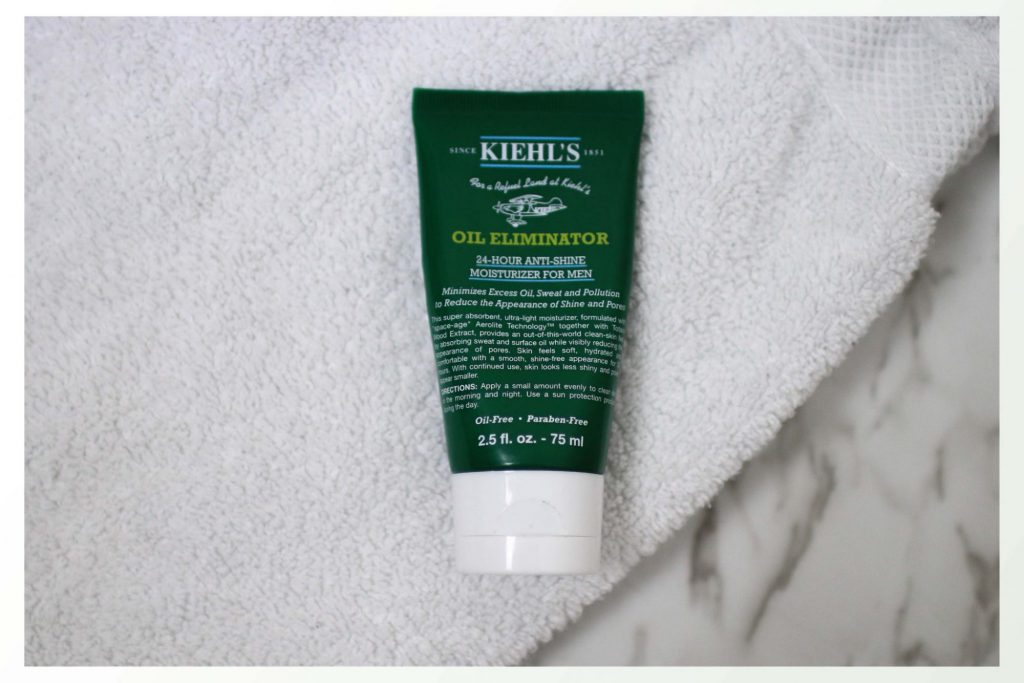 Best men's luxury moisturiser for oily skin
At the top end of the budget, there are two products that I think you should be taking note of.
Shiseido is a Japanese skincare brand that I've only recently used. At £28 for 75ml (c. £37/100ml), the Shiseido Hydra Master Gel is only slightly more expensive than Kiehl's, but you can really feel the difference in the product's texture. Super soft and silky, this product is my favourite for application.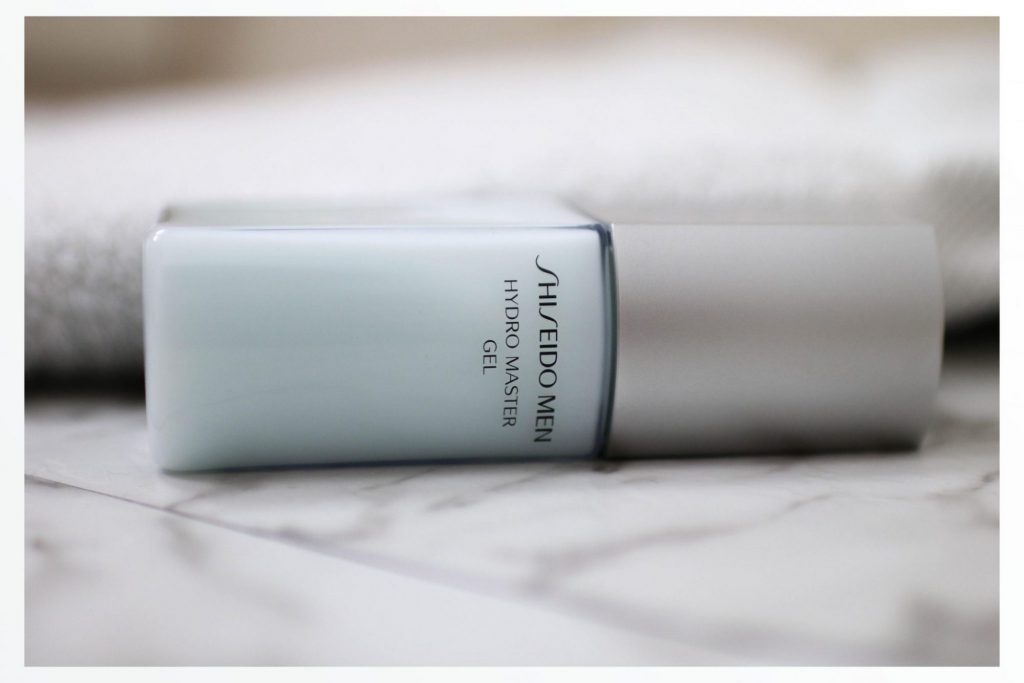 My absolute hero product of luxury is, however, Lab Series MAX LS Matte Renewal Lotion. Priced at £48 for 50ml (£96/100ml), the product is well worth it's upper end price point.
Catering specifically for oily skin, the Maximum Matte Renewal Lotion delivers superior hydration whilst giving the skin an even and matte finish. The product has loads of trademarked technology bits that I really don't understand, but all you need to know is that the Matte Renewal Lotion really works.
Soft and silky, skin is drenched with moisture whilst being smoothed in its appearance. This is definitely a product that delivers on all that it says it will.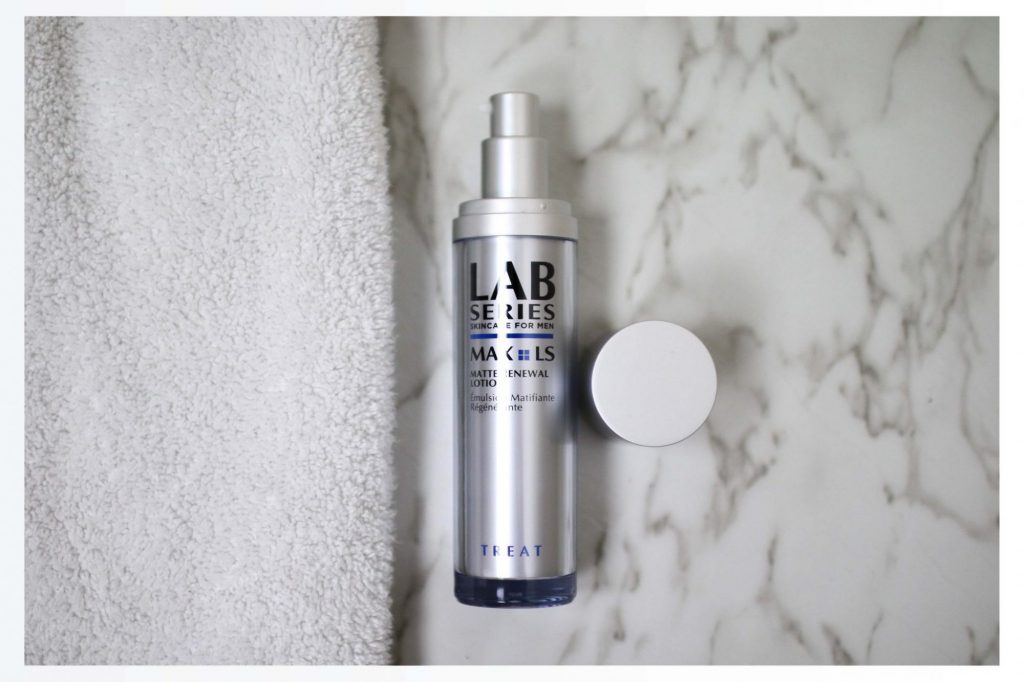 Skincare is such a personal thing. It's all about finding a product and routine that works for you, your lifestyle and your own budget.
There's no right or wrong way to do it and it can be fun (I mean, there's things that I'd rather be doing) to experiment with new products.
Let me know if you've tried any of these products or if you'd recommend any other ones. 

Featured moisturisers for oily skin
The first selected Winner will win the L'Oreal prize bundle. The second selected winner will win the Kiehl's prize bundle. The third winner will win the Bulldog bundle.
a Rafflecopter giveaway
This competition is now closed.