A new fragrance or scent is always exciting. However, many relish in this feeling so much that they use it as an opportunity to buy a whole bunch of scents at once. There's nothing wrong with that, but there are other ways to bring life back to a fragrance that's just been sitting on a shelf.
Layering fragrances allows you to create a unique scent and fortify key notes. It really helps to extend the life of your fragrances!
How To Layer Fragrance
Layering fragrances can be done in various ways, like through the use of body oils or shower gels (Jo Malone have fantastic options!). Doing so creates a base layer of fragrance that you can just build on with the perfume of your choice. Body butters and moisturisers, or basically any skincare product that has a scent are also great alternatives.
But what we found to be the simplest and best method of layering fragrances is by grabbing two scents that you like and spraying. Start with the heavier fragrance first. A heavier fragrance is something that has a more dominating scent, which may include ouds, leathers, or those with woody notes.
Then layer the lighter, brighter scent on top.
So have a look at what you have and try it yourself! There's no right or wrong when it comes to fragrance layering, but if you don't know where to begin then here are some combinations that can act as a guide.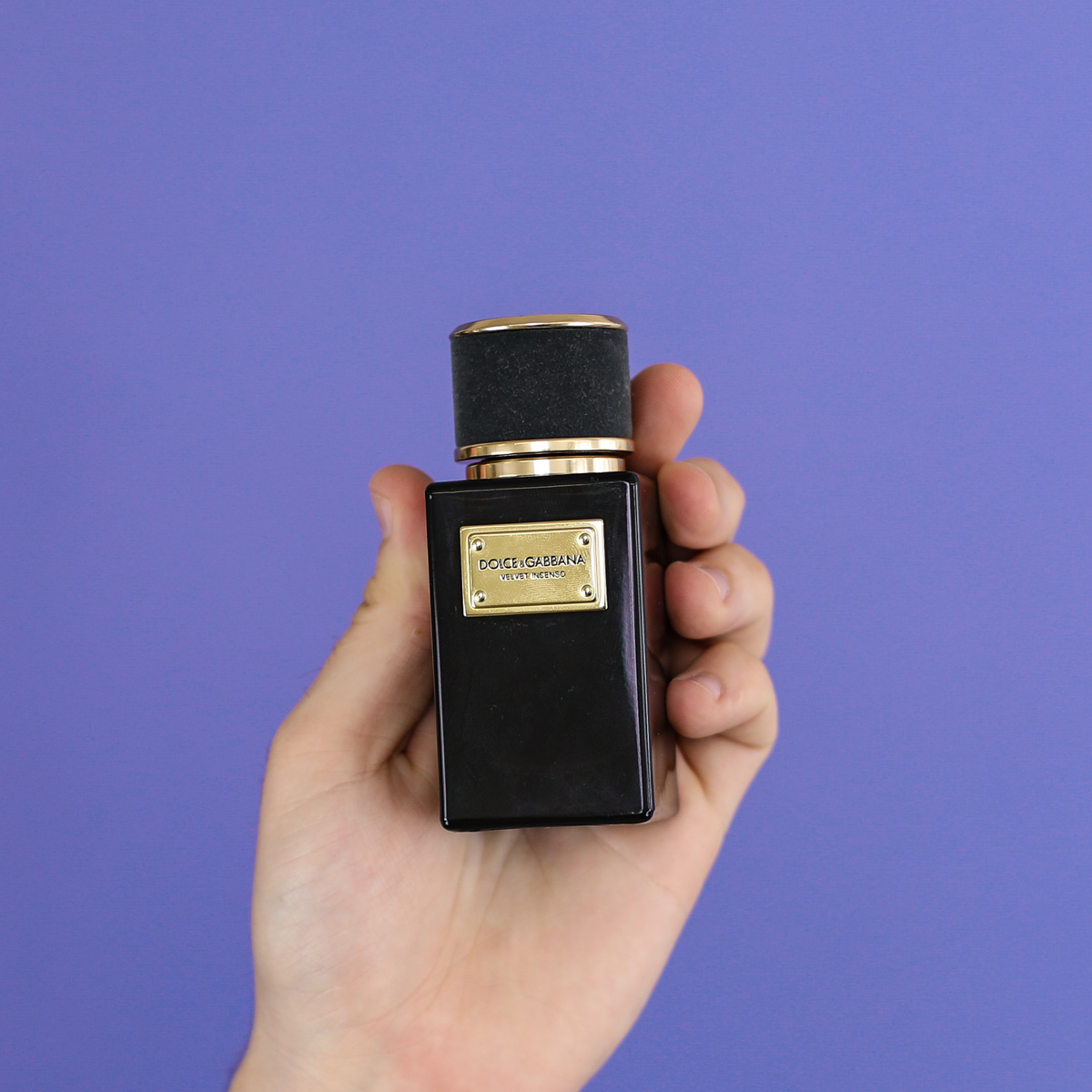 1. Dolce & Gabbana Velvet Incenso + Ostens Impression Rose Oil
This combination takes the delicate rose scent of the Ostens perfume and pairs it with the dark, smoky incense from the Velvet Incenso. On its own, the Dolce & Gabbana perfume might be a bit overpowering due to the patchouli and amberwood notes among others, but that is where the soft rose comes in. Together, it creates a scent you won't find anywhere else.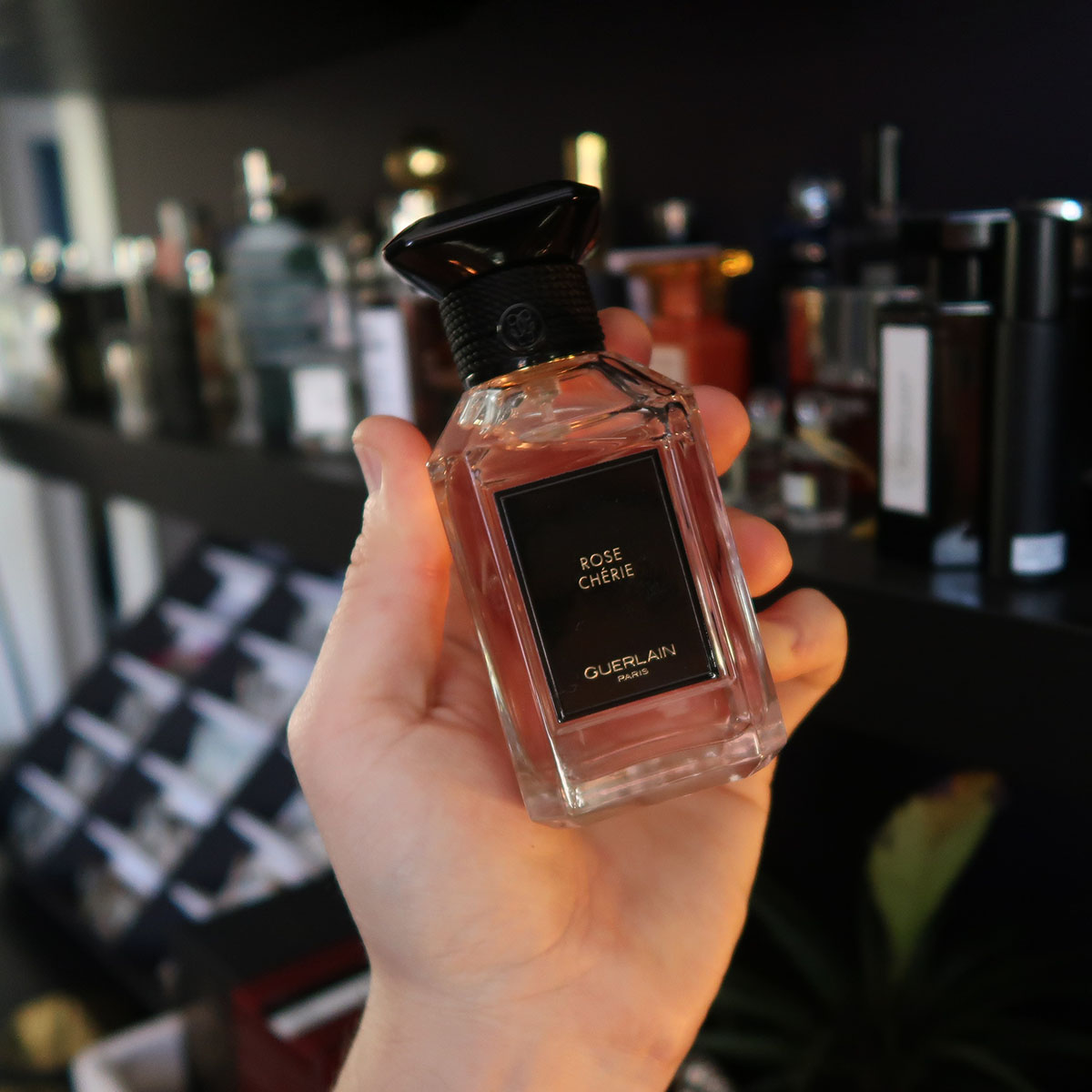 2. Guerlain Spiritueuse Double Vanille + Guerlain Rose Cherie
Guerlain has an extensive and excellent selection of fragrances so it's no wonder that we found two that compliment each other really well. The Rose Cherie is more of a skin scent or a nuzzler so when spritzed with the Double Vanille on top, it creates the perfect sweet fragrance. Think sumptuous dessert – something that you can't get enough of!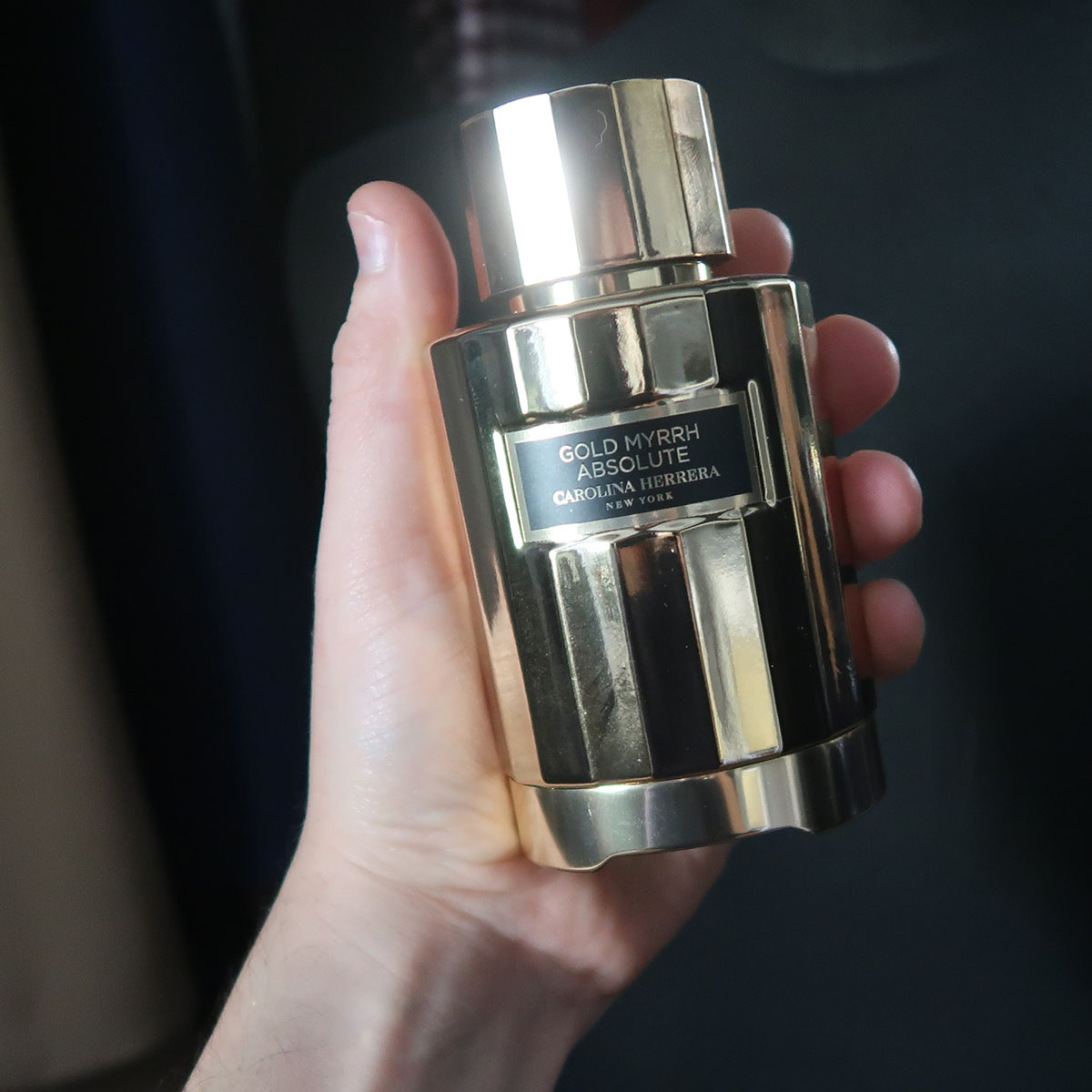 3. Carolina Herrera Gold Myrrh Absolute + Sunspel Neroli Sun
If you find the Gold Myrrh Absolute a little too heavy for you, then this is how you balance it all out. This Carolina Herrera fragrance is more of an evening perfume – a little sweet with its notes of cacao pod and vanilla. But pairing it with something a lot lighter like the Neroli Sun, with its bright, orangey scent, will bring the Gold Myrrh Absolute to new heights. From a winter to a summer evening fragrance in just one spray.