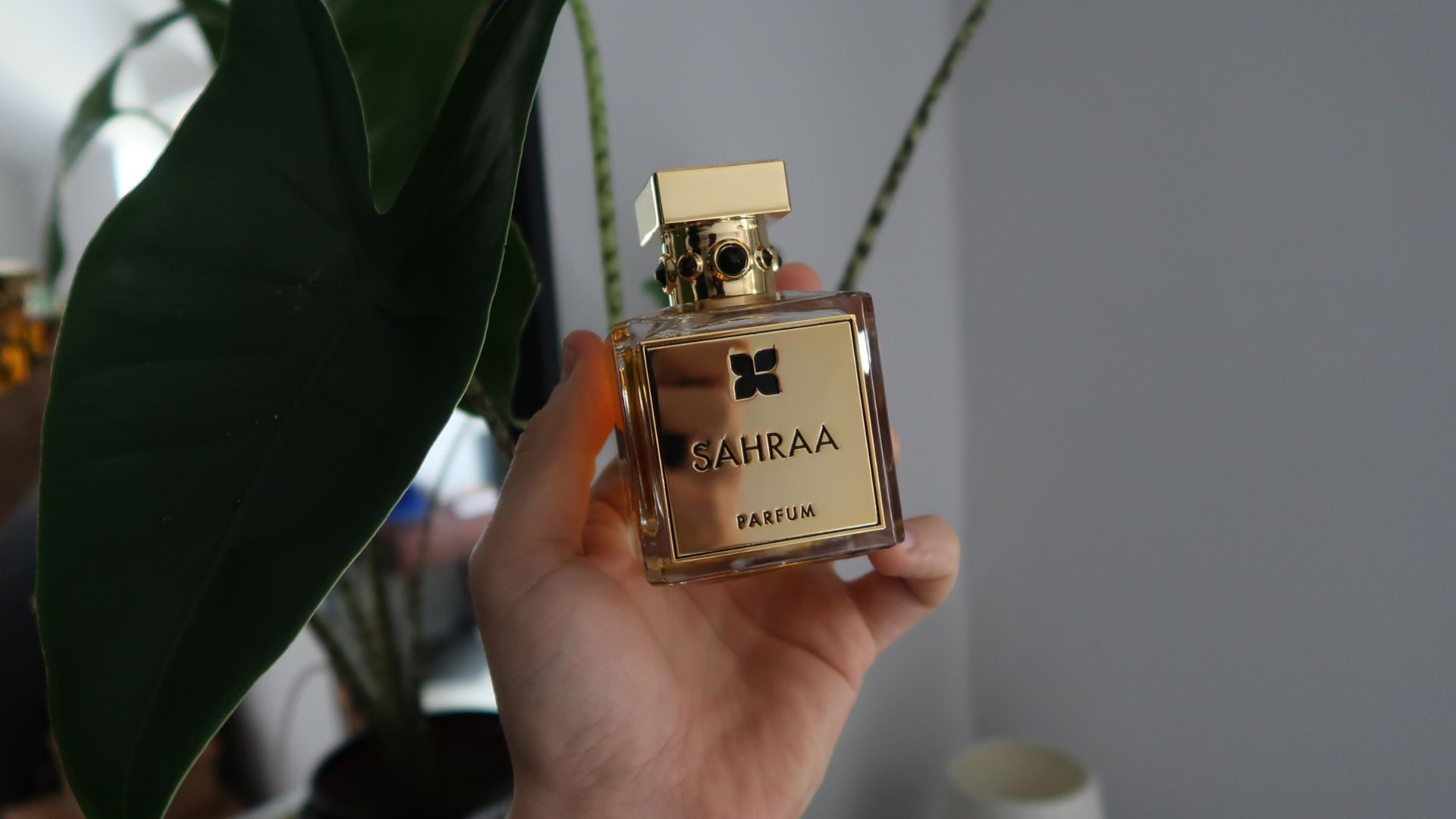 Fragrances To Gift This Christmas
These 4 fragrances from Fragrance Du Bois will make the perfect Christmas gift this season.
15% off everything at Fragrance Du Bois. Use code: FDB15. 25th November – 2nd December 2022.
Fragrances can be a great gift for the festive season. They really do show a lot of consideration and can be perfectly matched to someone's personality.
Choosing the right one for a friend, relative or lover may seem daunting, but brands like Fragrance Du Bois have you covered. There is something for everyone.
Read about the scents and watch the video to see the beautiful bottles in their satin-lined velvet boxes. This really is pure luxury.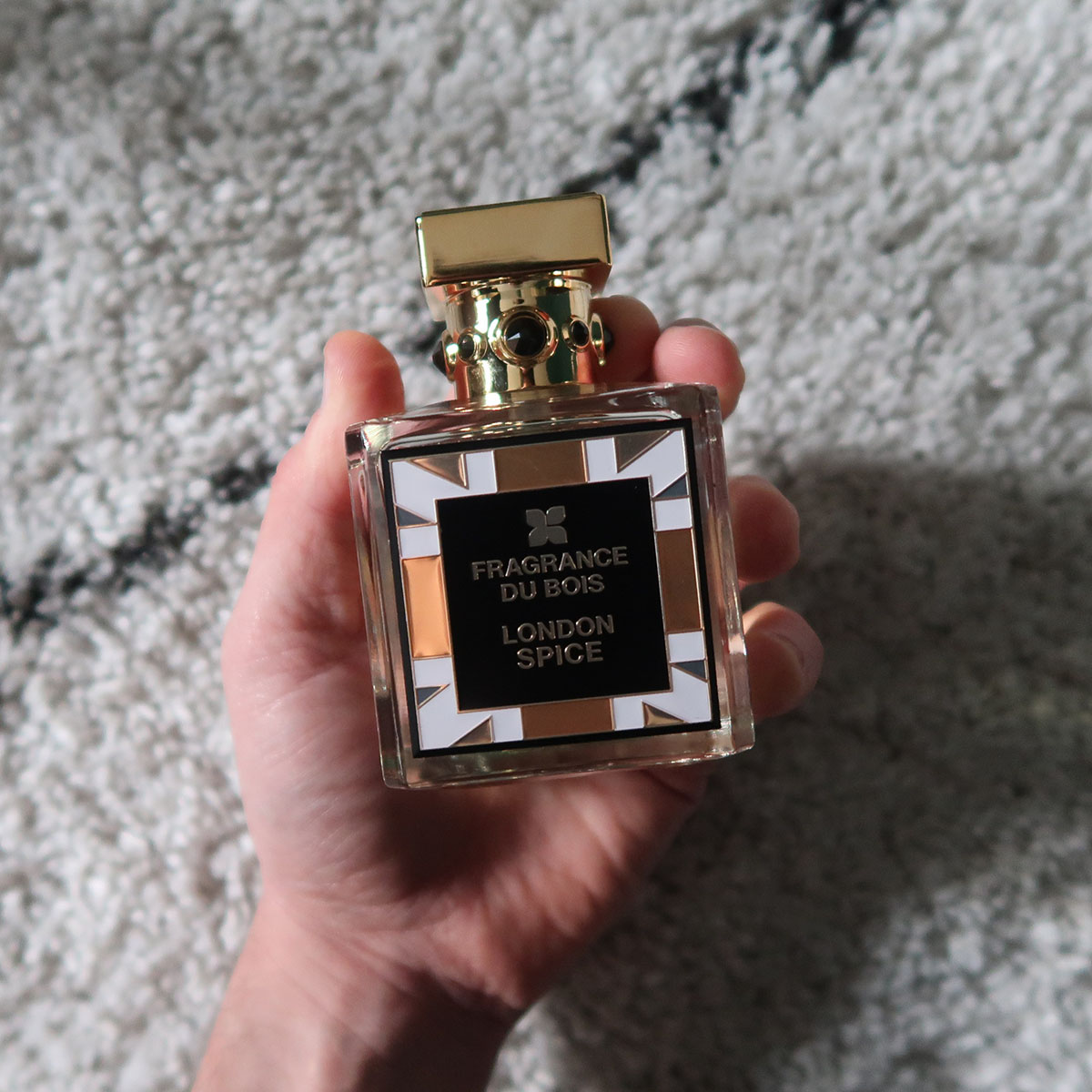 London Spice
Who to buy for: The man (or woman) in your life that wants an open, easy-wearing, everyday scent.
London Spice has solidified itself as a fan favourite, and we think we know why. The fragrance, with its lemon, bergamot, and spearmint notes, makes this accessible and easy-wearing.
The spearmint opening of London Spice is like the first chew of a piece of Airwaves. It really does shoot up your nose! It then mingles with bright and zesty lemon and bergamot to make this a really inviting and accessible scent.
With marine notes and a grounded base, London Spice is really is the perfect addition to any fragrance wardrobe.
Top Notes: Lemon, Bergamot, Spearmint
Middle Notes: Lavender, Jasmine, White Flowers, Marine Notes
Base Notes: Patchouli, Cedar Wood, Nutmeg, Cardamom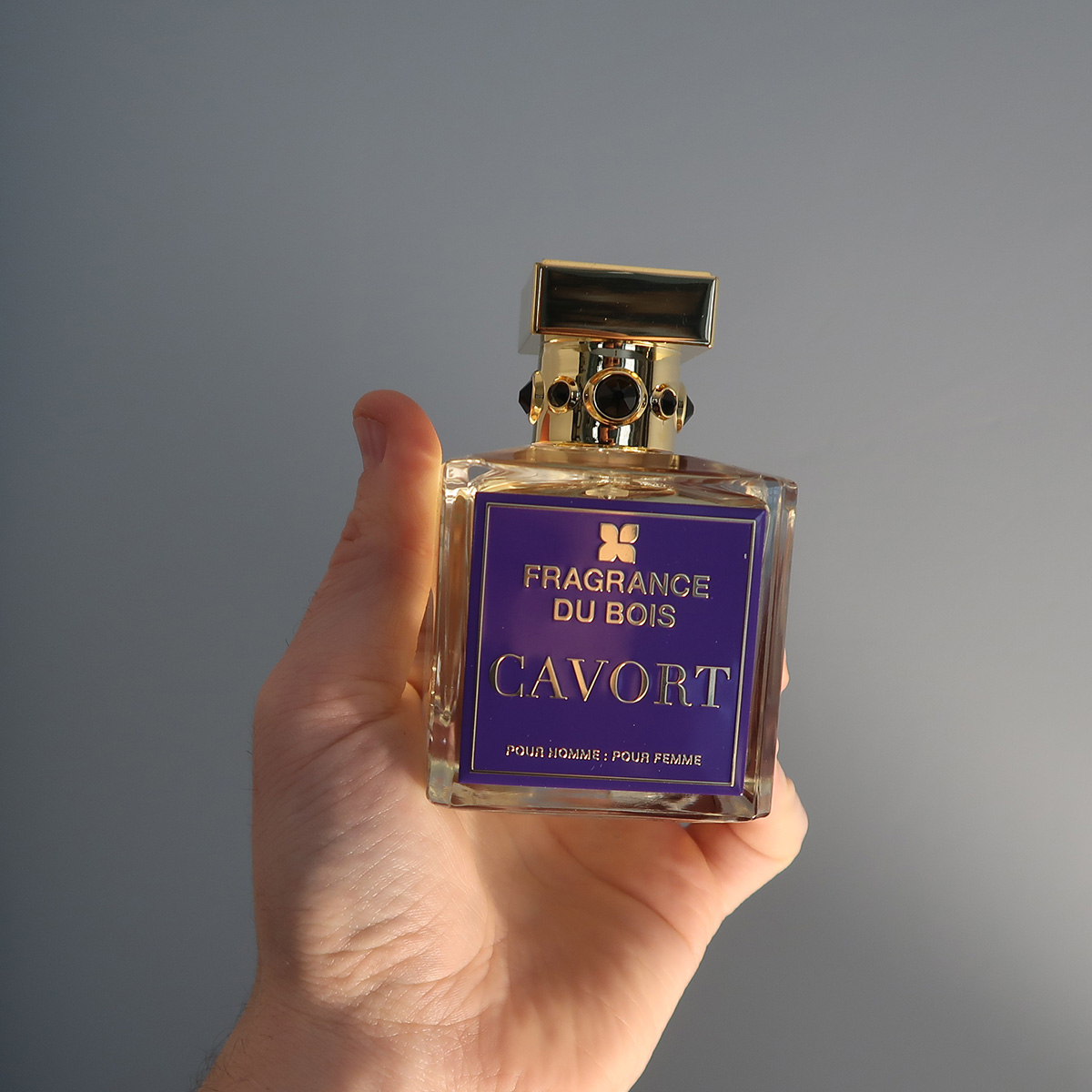 Cavort
Who to buy for: A lover or someone you'd like to get to know… intimately!
Cavort is a sexy fragrance that really exudes an animalist sensuality. It's the kind of scent that melts into your skin and combines beautifully with another, as if two bodies merging.
Although there are energetic spicy notes of saffron and cinnamon, Cavort has a real sensitivity to it. With rose absolute, earthy patchouli, and smoke incense notes, it really is the perfect balance of feeling strong and bold but soft and sensitive.
Get it behind the ear. Get it behind the leg. Get it onto the nook and the nape. It's an attractive companion to evening nights out… or in.
Top Notes: Saffron, Davana, Geranium, Cinnamon
Middle Notes: Rose Absolut, Orange Flower, Ylang, Jasmin
Base Notes: Indonesian Patchouli, Labdanum, Sandalwood, Indian Incense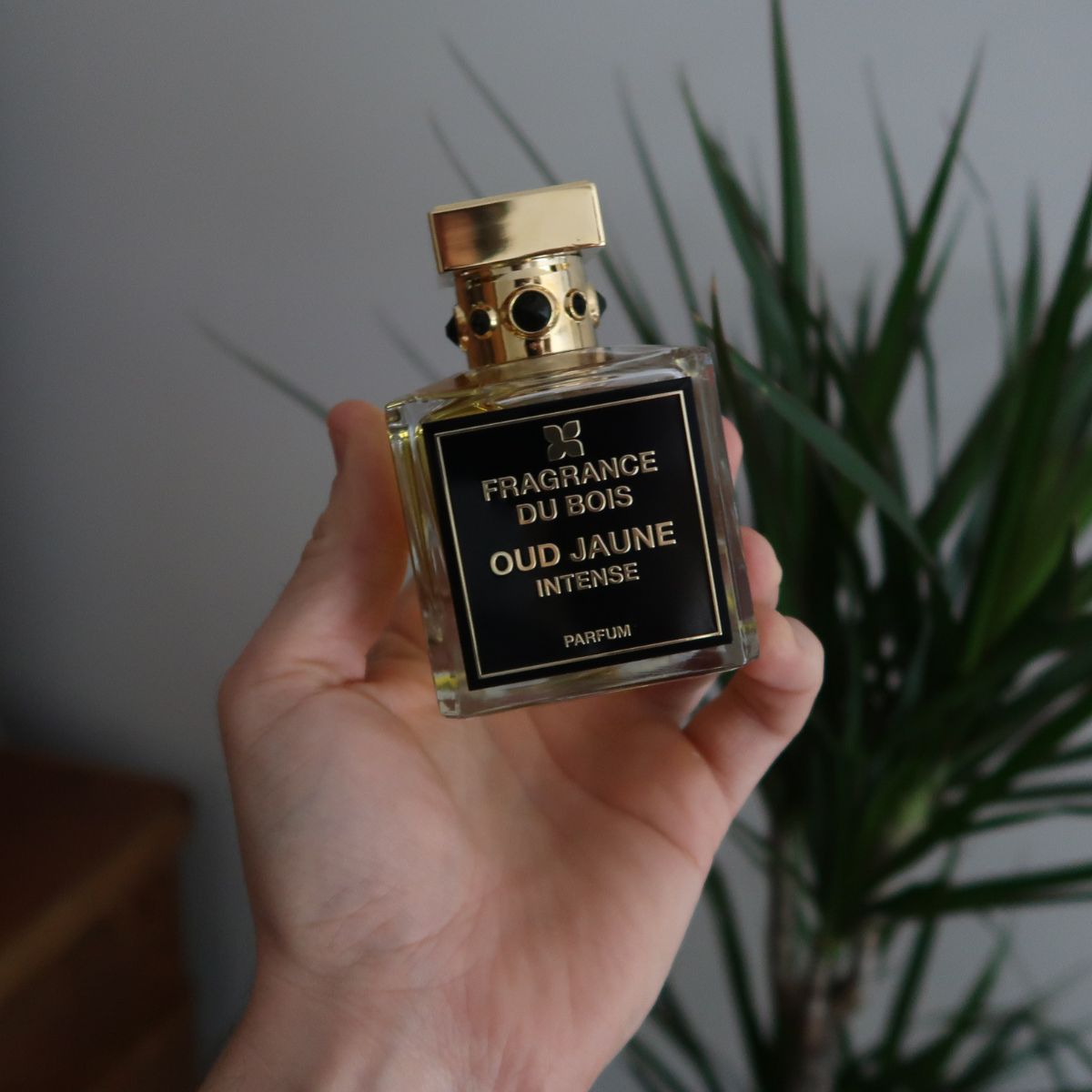 Oud Jaune Intense
Who to buy for: A free-spirited energetic friend or partner.
Oud Jaune Intense is the best holiday you've never had. It's the perfect mix of fruity and floral. It's exotic and it's captivating. It really does make you want to travel and explore the world.
Even with a hefty basket of tropical and water fruits, it is a great year-round scent and one that you can wear day in and night out.
Don't be deceived by the flirty top and heart notes. The dry-down is gorgeously deep and decadent and will smell just as good on a man as it will a woman.
Top Notes: Monoi, Ylang Ylang, Pineapple, Water Fruits
Middle Notes: Jasmine, Orange Blossom, White Flowers, Salicyalate
Base Notes: Lactonic, Vanilla, Musk, 100% pure organic vintage Oud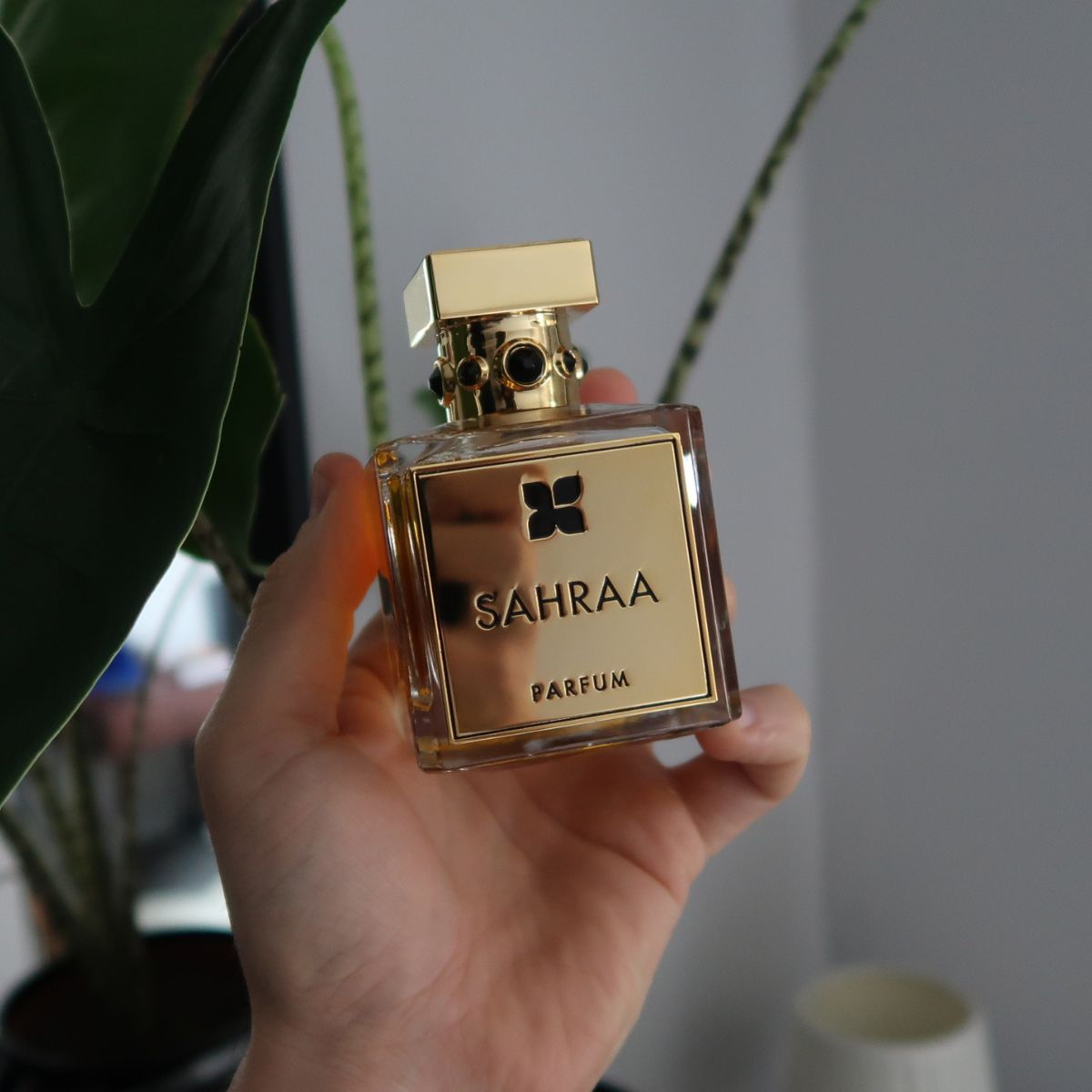 Sahraa
Who to buy for: For someone you really want to impress!
When Fragrance Du Bois were creating Sahraa, they set no budget limitations for their master perfumer. As a result, they produced this gorgeous creation of pure oud goodness in a beautiful, weighty bottle.
Sahraa is a light and bright oud that beautifully envelopes its wearer and delicately sparkles across the skin.
There's grapefruit, rose absolute, patchouli, vanilla, and oud. When combined, these notes engage in a beautiful dance – all moving in perfect harmony.
Top Notes: Grapefruit
Middle Notes: Rose Absolute, Geranium, Jasmine, Patchouli
Base Notes: Black Pepper, Sandalwood, Saffron, Vanilla, Amber, 100% pure organic vintage Oud
Watch The Video
No videos found matching your query.