I've been reading some really good reviews of Diesel's new fragrance, Diesel Bad. So that means that it's great then, doesn't it!? 
Product
Packaging
Smell – Top Notes
Smell – Middle notes (heart)
Smell – Base notes
Longevity
Sillage
Price
Comparison
Verdict
The Product – Diesel Bad
Notes – At A Glance:
Top notes – Bergamot, Cardamom, Violet leaf, Lavander
Middle notes – Caviar accord, Orris, Sage, Saline accord
Base notes – Tonka bean, Ambroxan, Tobacco, Patchouli
The face of Diesel Bad is the actor Boyd Holbrook. It's a dark, moody, alpha male campaign! It's fairly primitive.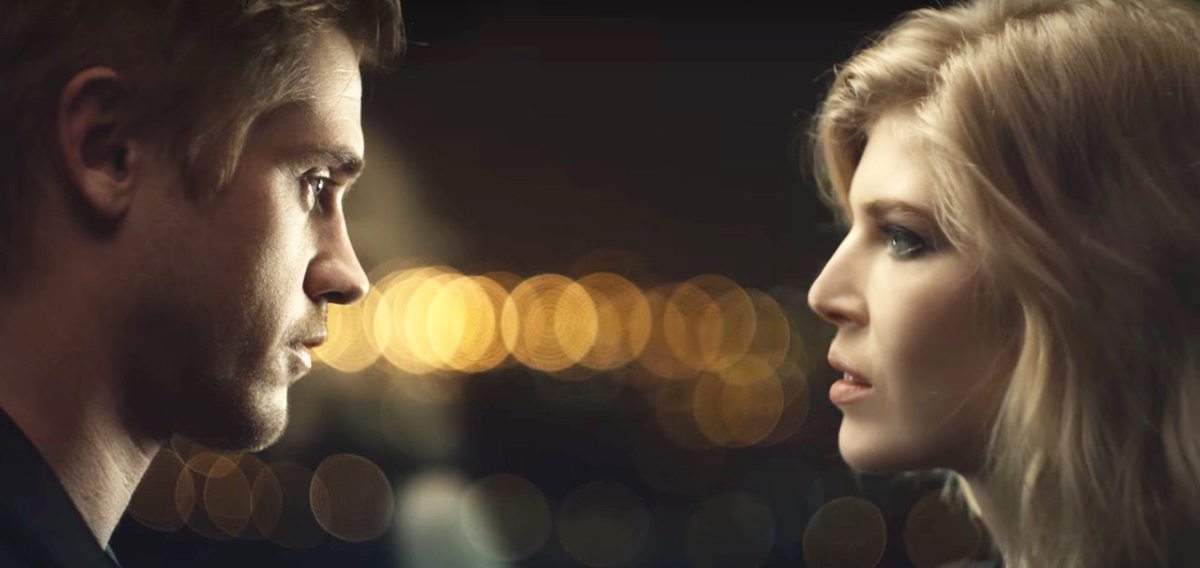 Packaging – Diesel Bad
I actually quite like it. It's masculine and bold. Textured bottle with a cutout looking inside the bottle and into the gold interior.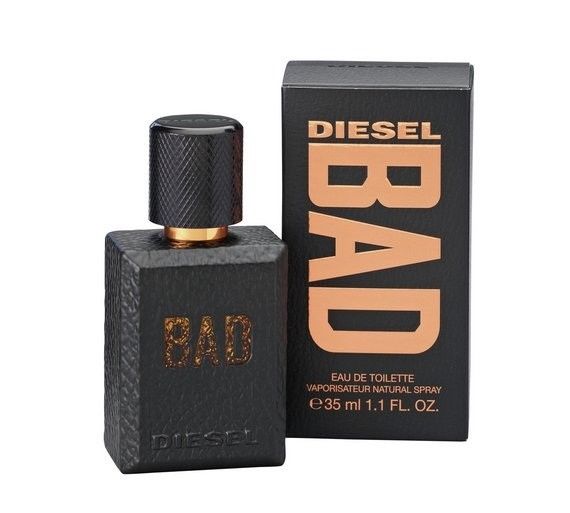 Diesel Bad – Fragrance Notes
Top notes – Diesel Bad
Initial citrus kick. Really fresh and lively.

Can also smell deeper floral notes with lavender.

Cardamon gives it a spicy hit. Can really smell that once the initial zest bergamot calms down.

Has a slight soapiness to it caused by the mix of lavender and bergamot.
Middle notes (heart) – Diesel Bad
This is where it all gets a bit too much. Once the top notes settle, you're into the heart of the fragrance.

It has a caviar heart – essentially, it's quite salty, deep and musky.

Really overpowering and is the kind of fragrance that gets stuck on the back of your throat.

For me, this is far too heavy and really isn't a pleasurable experience.
Base notes (/dry down) – Diesel Bad
For me, this is the worst bit.

The dry down smells really cheap and synthetic.
Longevity – Diesel Bad
The fragrance lasts a long time on your skin which is great if you like it. I sprayed it last night before I went out and although I've had a shower, I could still smell it on my skin today.
Silage – Diesel Bad
Silage is the degree to which a perfume's fragrance lingers in the air when worn.
This one really does linger in the air at first. But then – luckily – calms down slightly. 
Price – Diesel Bad
4 different sizes – 35ml, 50ml, 75ml an 125ml.
Priced from £39 to £61. The 50ml retails for £44.
Comparison – Diesel Bad
The fragrance has a similarity with
Paco Rabanne's Invictus
, but I really do think that it retains its freshness and it does't smell nearly as cheap.
There's a load of bergamot fragrances on the market at the moment but they all smell more fresh than this one. Due to this being more woody and spicy, the dry down is a lot more flat.
Verdict – Diesel Bad
For me this fragrance epitomises style over substance.
Where a fragrance should be created with the scent in mind, I really do feel like this one has been driven by a marketing team. They've had an idea of their target market and really gone for what they think young guys want.
The result is a fragrance that is a mix of lots of different things and has no real direction.
I won't be buying this and I'd really recommend that you guys try this in a store before buying it.