Winter is here and we are feeling festive!
So, Man For Himself hit the central streets of London to find out what the stylish men are wearing this season, and what they use in their grooming routines.
We met some great guys who certainly know how to dress, and it was especially interesting to find out about what they use to shave.
Which is your favourite look? Let us know in the comments below.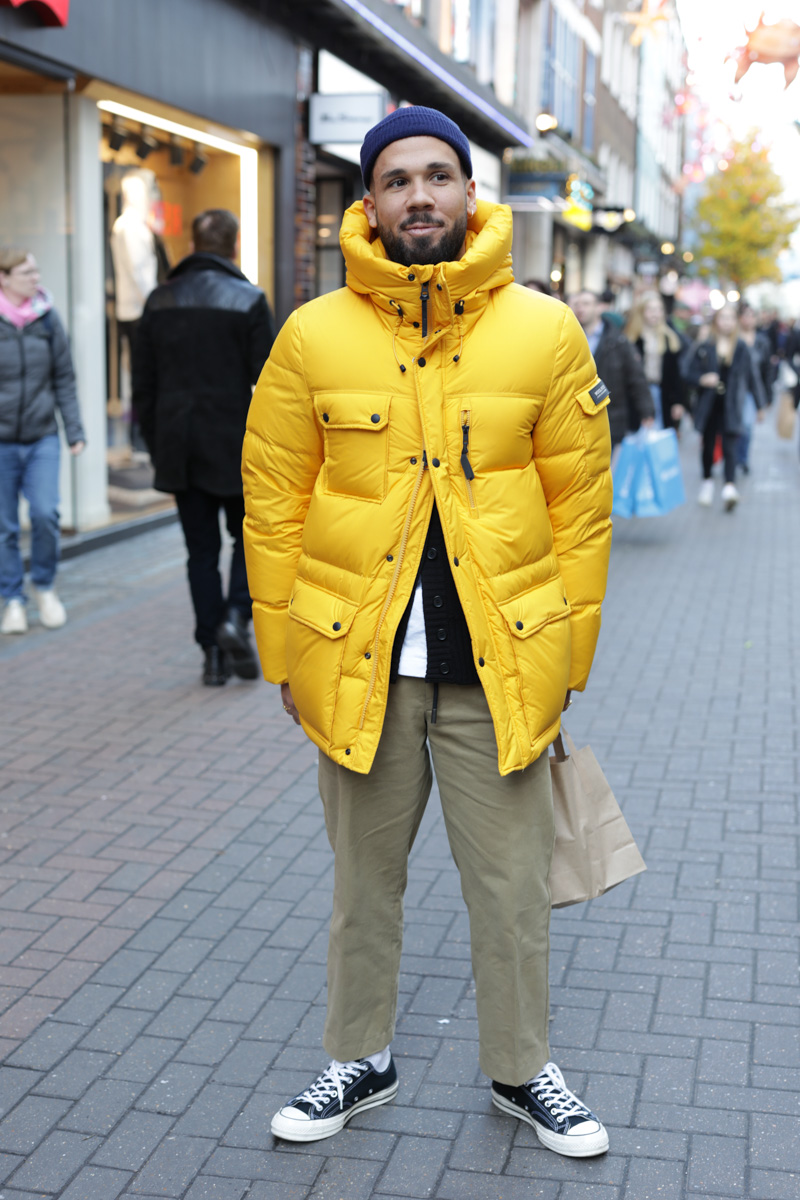 Felipe
We love Felipe's style, especially this bright yellow Woolrich coat! It definitely makes him stand out in the crowd and you can tell he is keeping warm. Quilted jackets remain a staple for these cold months and this one practical as well as stylish.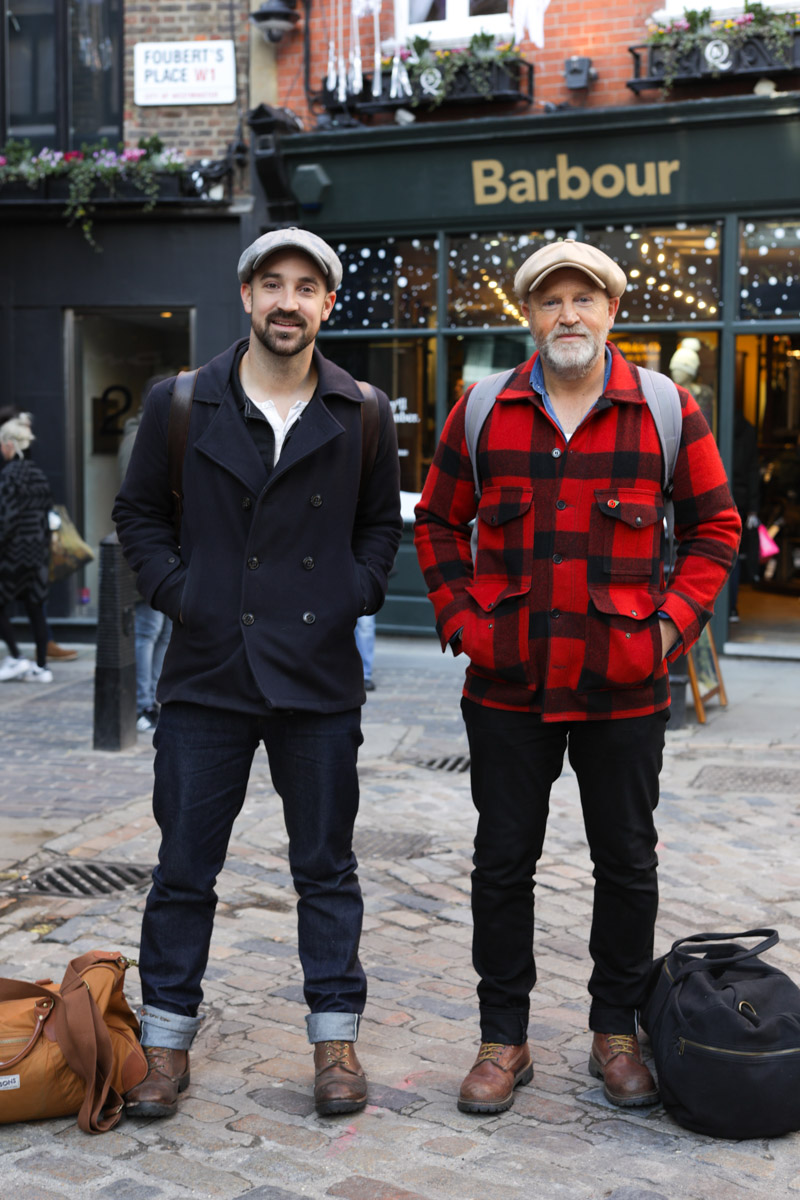 Phil
James
Phil and James were spotted straight away in their outfits, they almost looked like they matched with their backpacks and caps. These two men have their own brand, &SONS, which we will be checking out!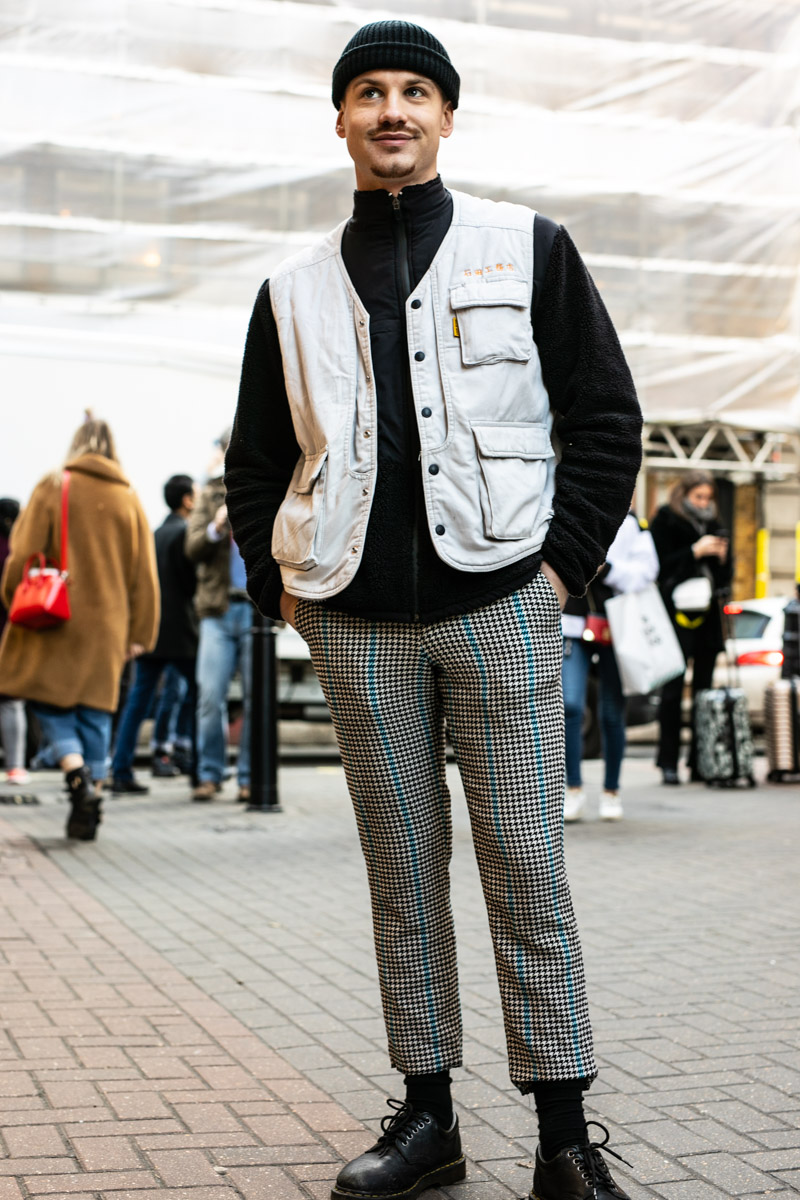 Antonin
Antonin knows how to style vintage/second-hand clothing, probably due to his French heritage! The checked trousers with a blue stripe work really well with his casual Dr Martens. You can't beat a pair of chunky leather shoes in this weather.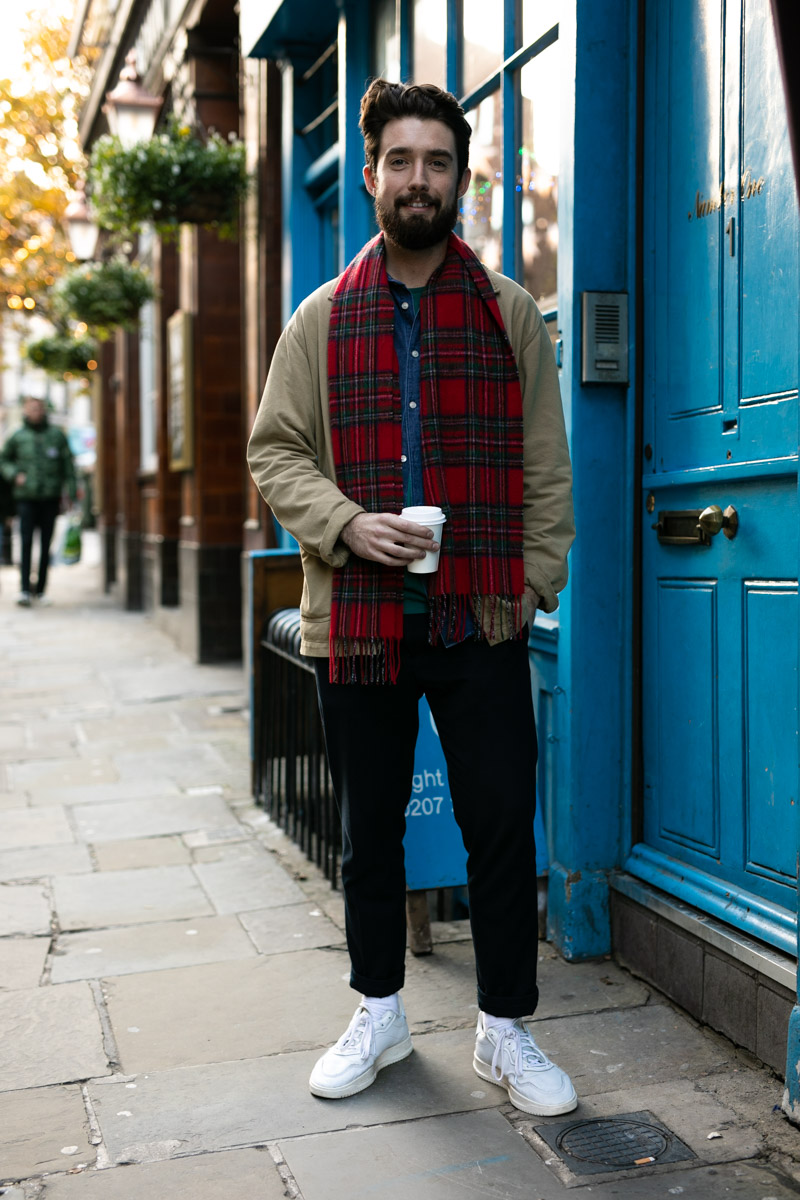 Andy
This fellow Scot looked very warm in his tartan scarf. Wearing a statement accessory always brightens up an outfit. Andy looks great in this almost workwear jacket and denim shirt underneath. Layering is key in winter!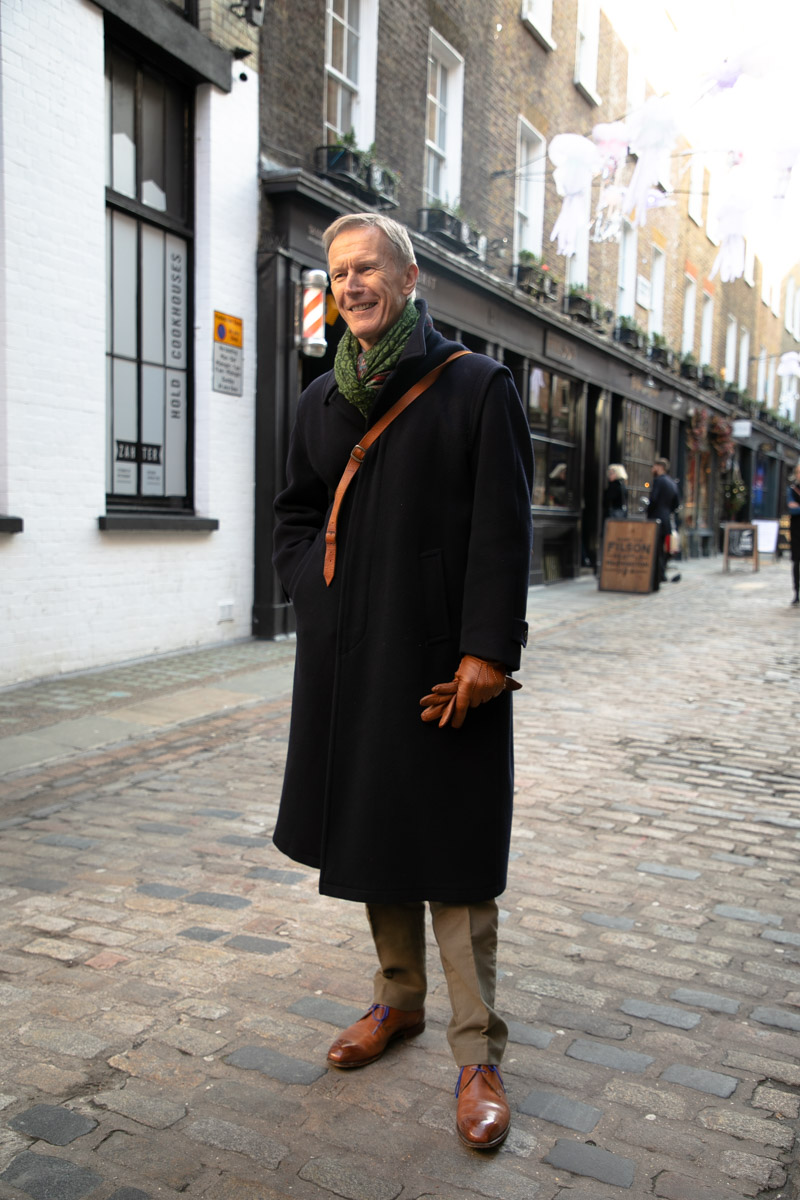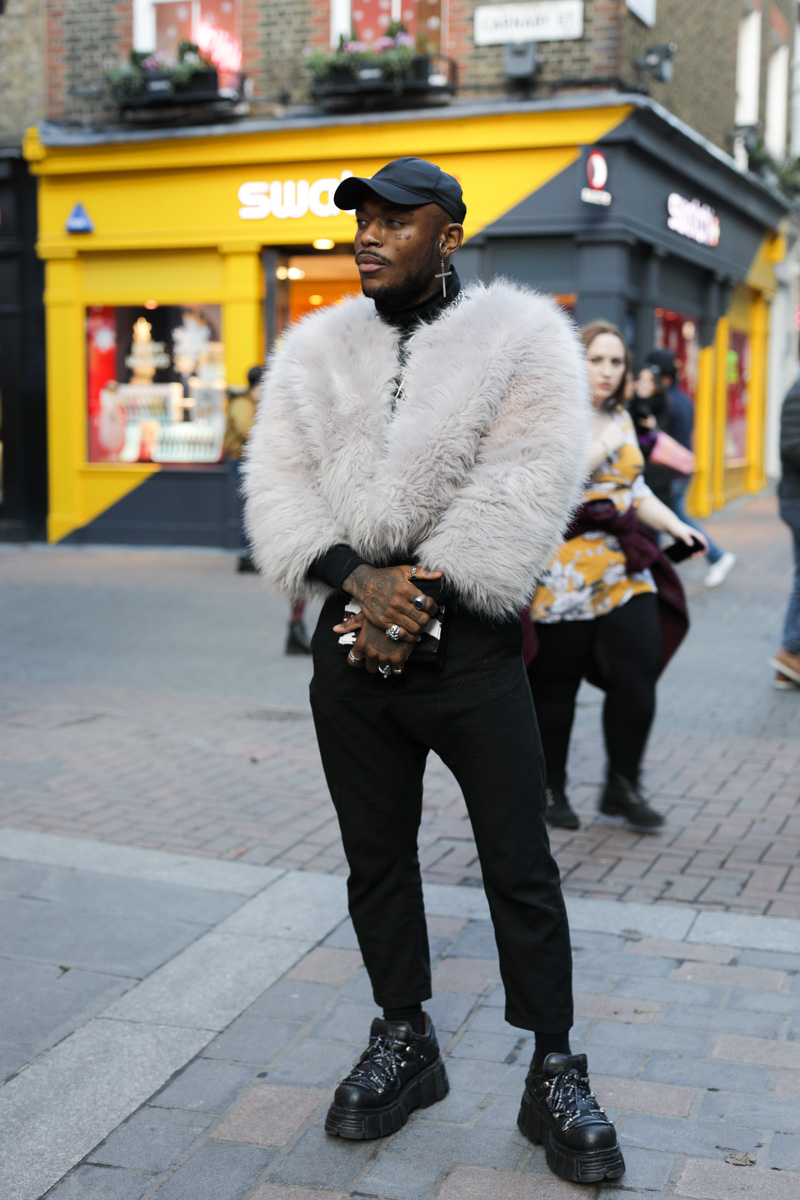 Davi
Davi knows how to stand out in the crowd. Visiting from LA, he brought a lot of style to the streets of London. If you have the confidence, a statement coat like this makes a huge impact! Keeping it all black with his jeans and polo neck, made it stand out even more.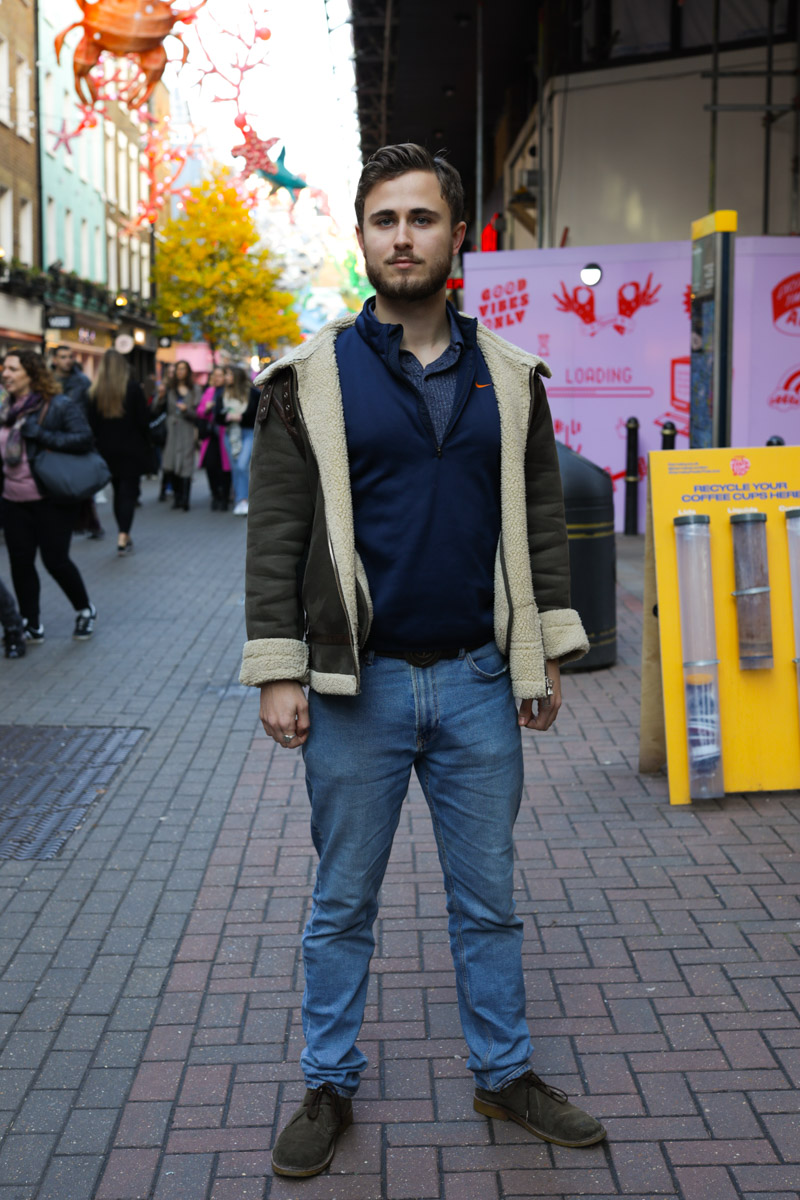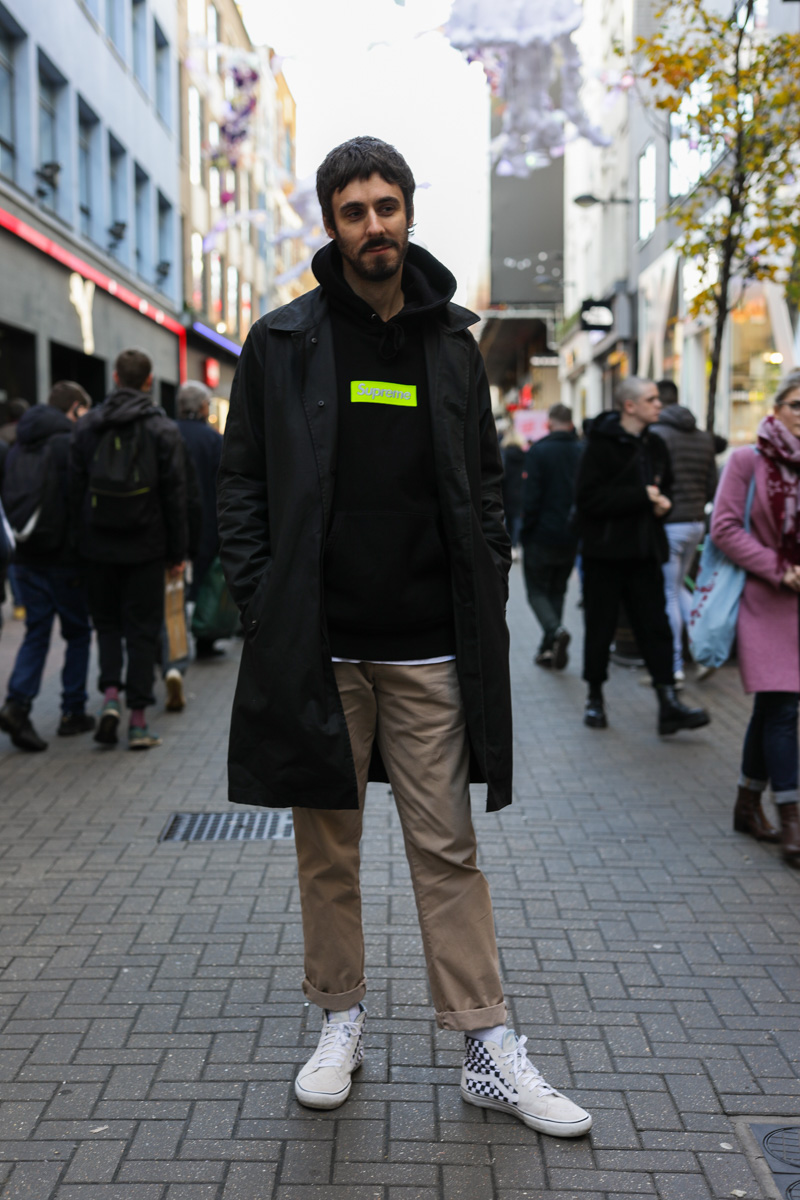 Matthew
We met Matthew previously when we were discovering London Best Barbershops a while back! He is a talented barber, as well as a man who enjoys his fashion. We really like how he has layered a hoodie under this classic shape trenchcoat.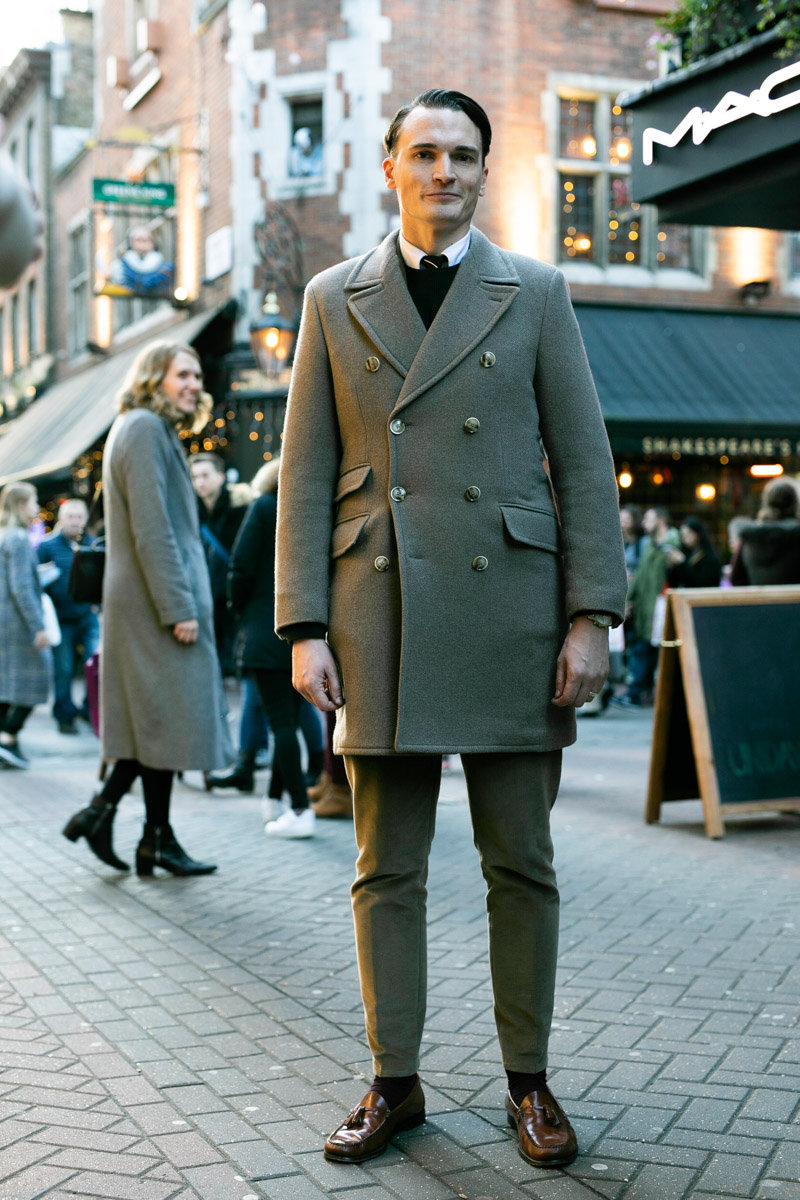 Stuart
Stuart actually approached Man For Himself during Street Styled, as he is a follower of the YouTube channel! We had already spotted though, as we thought he looked extremely well dressed. We really like this military-style coat from Hackett. The khaki palette in his style definitely suits this time of year as well.