 The 1990's were an epic decade in music, fashion and pop culture alike.
Going big on 90's nostalgia, we're revisiting the best of men's style and fashion from the decade that gave us the Playstation, Oasis, Kate Moss and the Vauxhall Corsa.  
This post has been created in partnership with Vauxhall to celebrate the 25th anniversary of the Vauxhall Corsa.
Whether you're old enough to remember the 1990's or not, we're sure you're already aware how influential the time period was. From shocking celebrity looks (remember Y2K style…?), all the way through to pop sensations such as Destiny's Child and The Backstreet Boys, there's no denying that the '90s paved the way for modern day culture as we know it.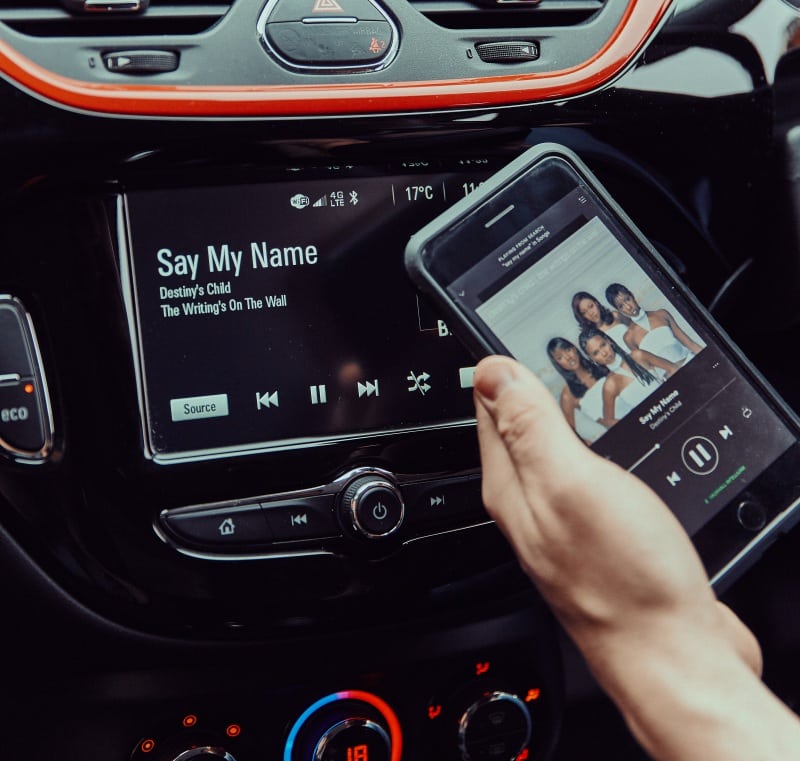 Audio features in the Vauxhall Corsa
The '90s Comeback
90's style has had a huge resurgence, with trends such as wide-leg jeans and dad-sneakers making a big comeback on both the runway and the streets alike. Although some of the looks from the decade are simply jaw-dropping, it's really very easy to take some of the key trends and work them into a style that perfectly fits your current wardrobe.
But with trends coming and going, there is one '90s kid that has truly stood the test of time. The Vauxhall Corsa was first introduced to the world in 1993 and has since become an icon of its time. Fast forward 25 years and you have the latest iteration of the car, with the same heart of 1993 but all the mod cons of 2018.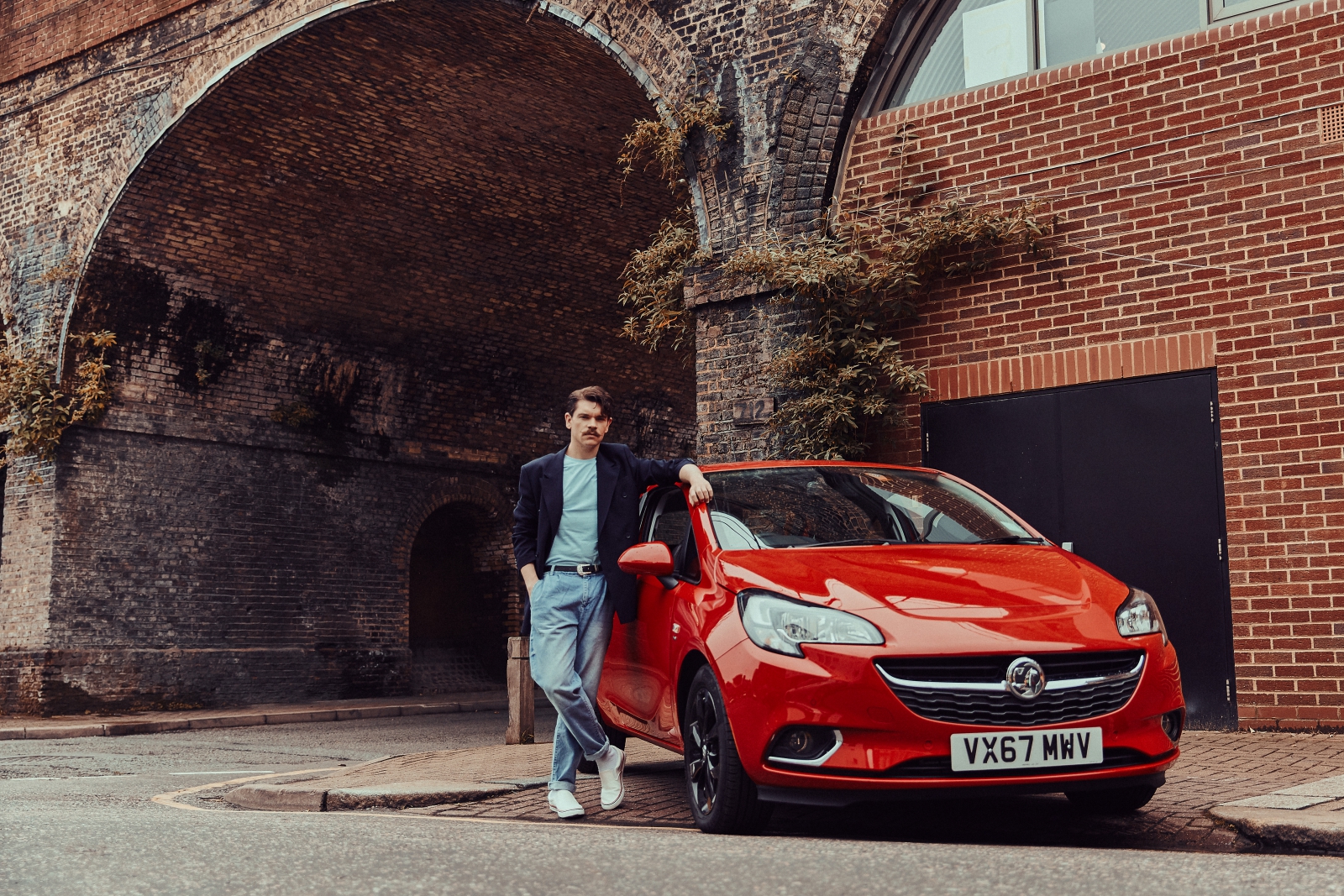 Photography by Tom Buck
How to Rock the '90s Look…
It's easy to end up looking ridiculous when trying to mimic certain menswear trends from the '90s, but the key is simply not to overdo it.
Rather than try and pack every trend from the period into one outfit, pick one trend and work it into your current wardrobe selection – you'll be surprised how easy it really is.
Here we've chosen to work on the "dad jean" look. Combining these stonewashed jeans with several other wardrobe staples creates a refined – yet on trend – vibe.
The blazer adds a maturity to the outfit and elevates it from schoolboy to business causal.
Once You Go Baggy You'll Never Go Back
Many of these trends from the '90s are back and better than ever. It only takes looking at some of the most prestigious runway shows from the previous few seasons to see a very clear influence. Brands have been shying away from the super-skinny fits and opting for a nod to the '90s in oversized and baggier styles.
The easiest way to channel your favourite Saved By The Bell character is to go big on baggy jeans. Lighter wash denim with roll ups is a '90s classic and can be styled with just about anything.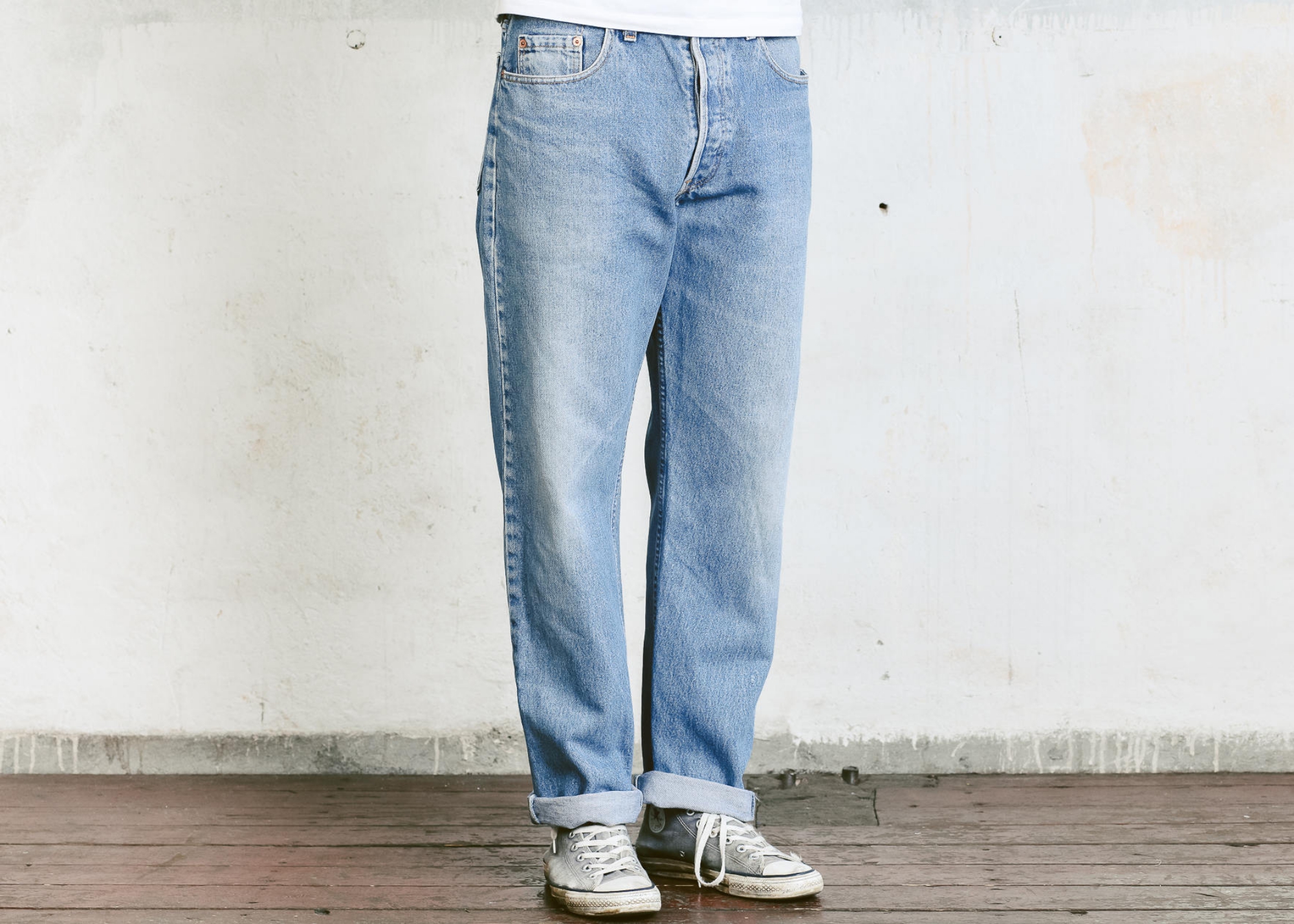 Photo Credit: NorthernGrip
The "Dad" Sneaker
Of course, every man needs at least one pair of trainers in his wardrobe. They're versatile, casual, and most importantly comfortable. Streamlined and slick runners area a thing of the pas, now it's all about the bulky "dad sneaker". The silhouette had been shunned for years, but now it's well and truly back!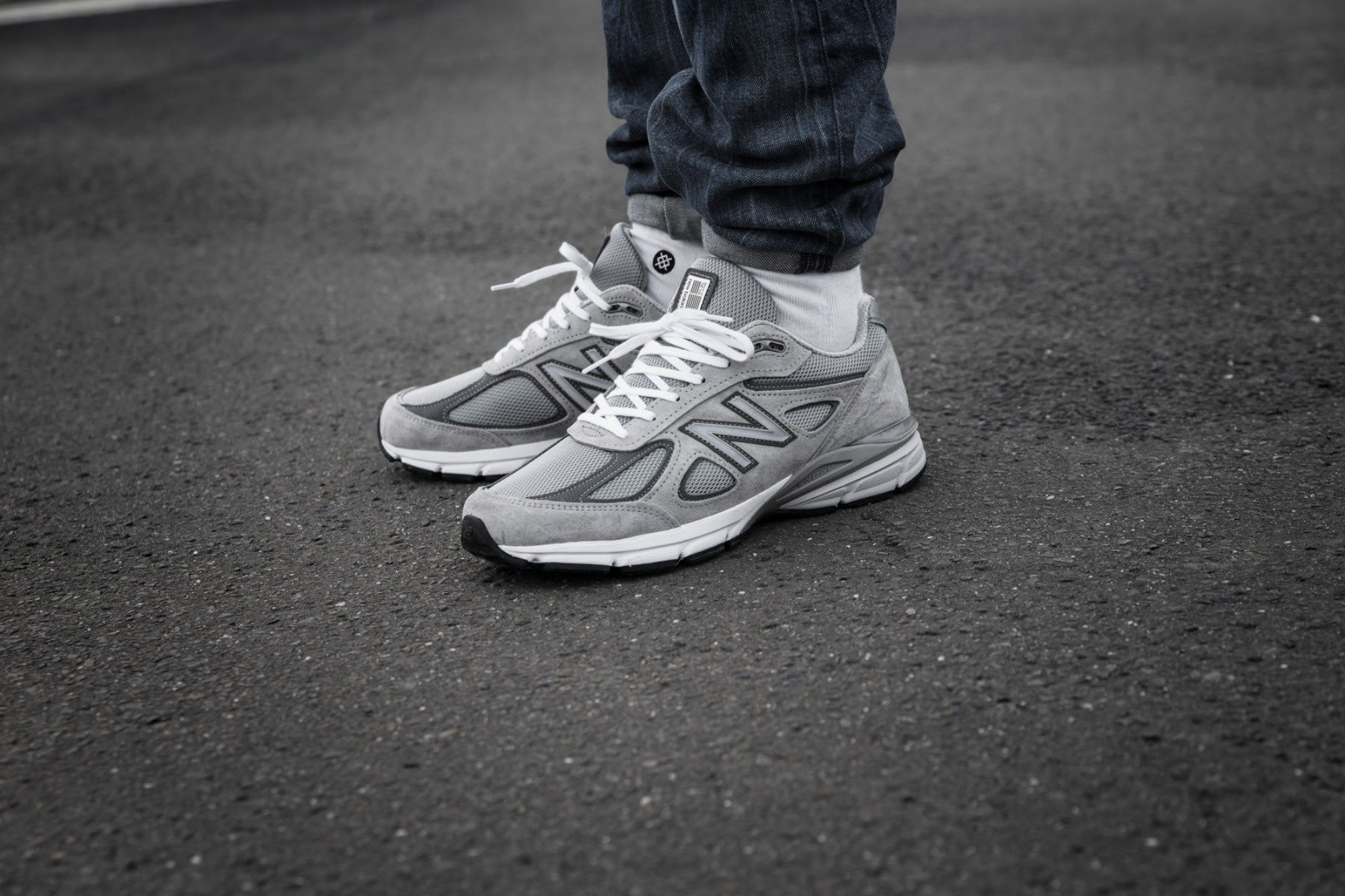 Photo Credit: END 
Oversized Blazers
Blazers will always be a timeless choice for men. They work across all different styles of of outfit, for all different occasions. During the '90s, blazers were more popular than ever, with an emphasis on the oversized (particularly in the shoulders) shape. Perfect for the smart-casual outfit, it's a look every guy should try at least once.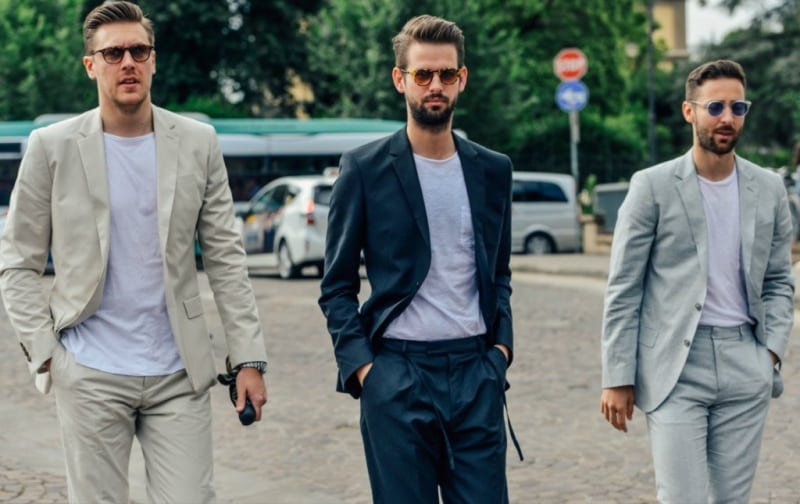 Photo Credit: Sohu
Pastel Coloured T-shirts
With summer upon us, a pastel coloured t-shirt could make the perfect centrepiece for any outfit. Many men are afraid to wear colour, instead opting to rely on their trusty white tee. But why not push your boundaries and inject some pastel tones into your outfit? These '90s classics have the power to turn a simple outfit into a total head-turner.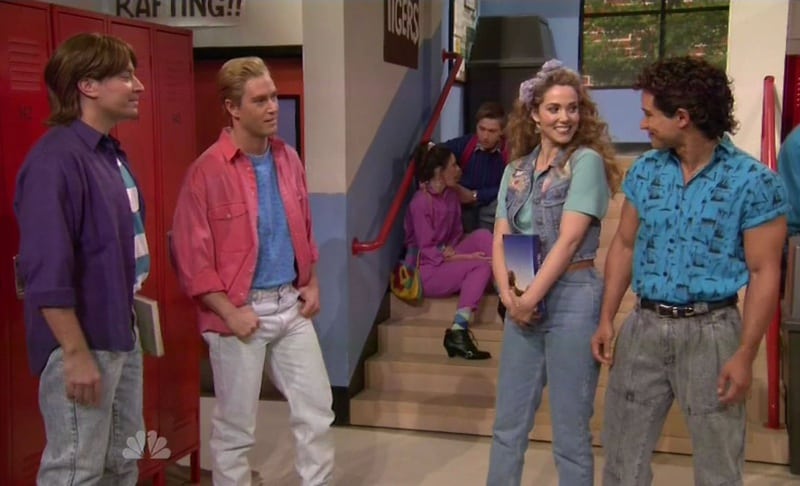 Photo Credit: NBC Productions
Wet-Look Hairstyles
For the last few years skin fades and short hairstyles have totally dominated the grooming landscape. But now we're seeing a huge resurgence in longer sides and bigger fringes – much like we had in the '90s.
With longer hair comes the need for more product. A firm '90s favourite was wet look gel – think Johnny Depp, Leonardo DiCaprio and Brad Pitt. It's all about the wet look.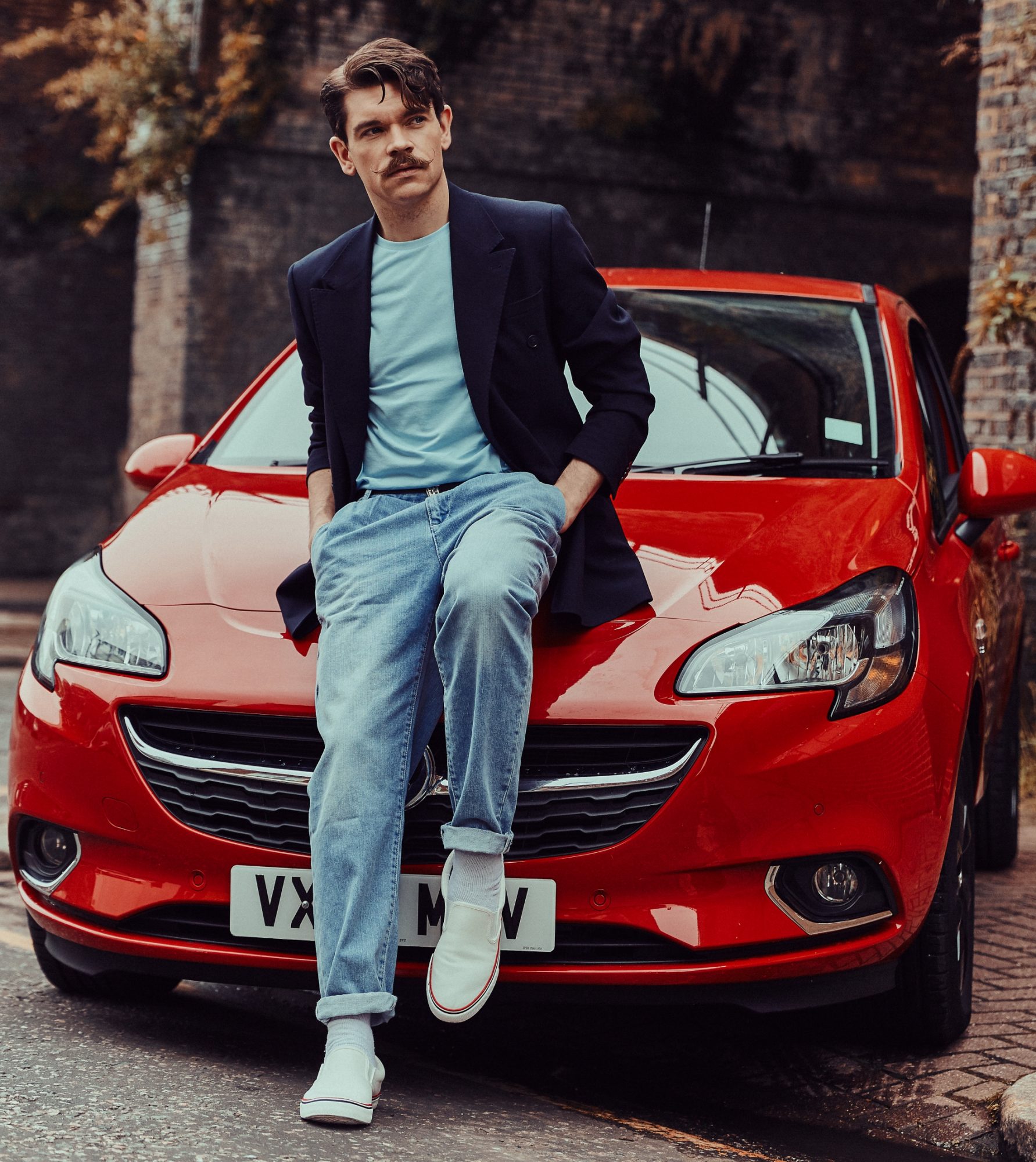 Photography by Tom Buck
[vc_separator type='normal' position='center' color=" thickness=" up=" down="]
The original Supermini was first introduced alongside supermodels Kate Moss, Naomi Campbell, Christy Turlington and Linda Evangelista. Like Kate Moss, who also made her screen debut at the time, the Corsa has been part of British culture since 1993.
As Vauxhall's best-selling model, over two million have been sold in the UK – the equivalent of nine purchases an hour!
 [vc_separator type='normal' position='center' color=" thickness=" up=" down="]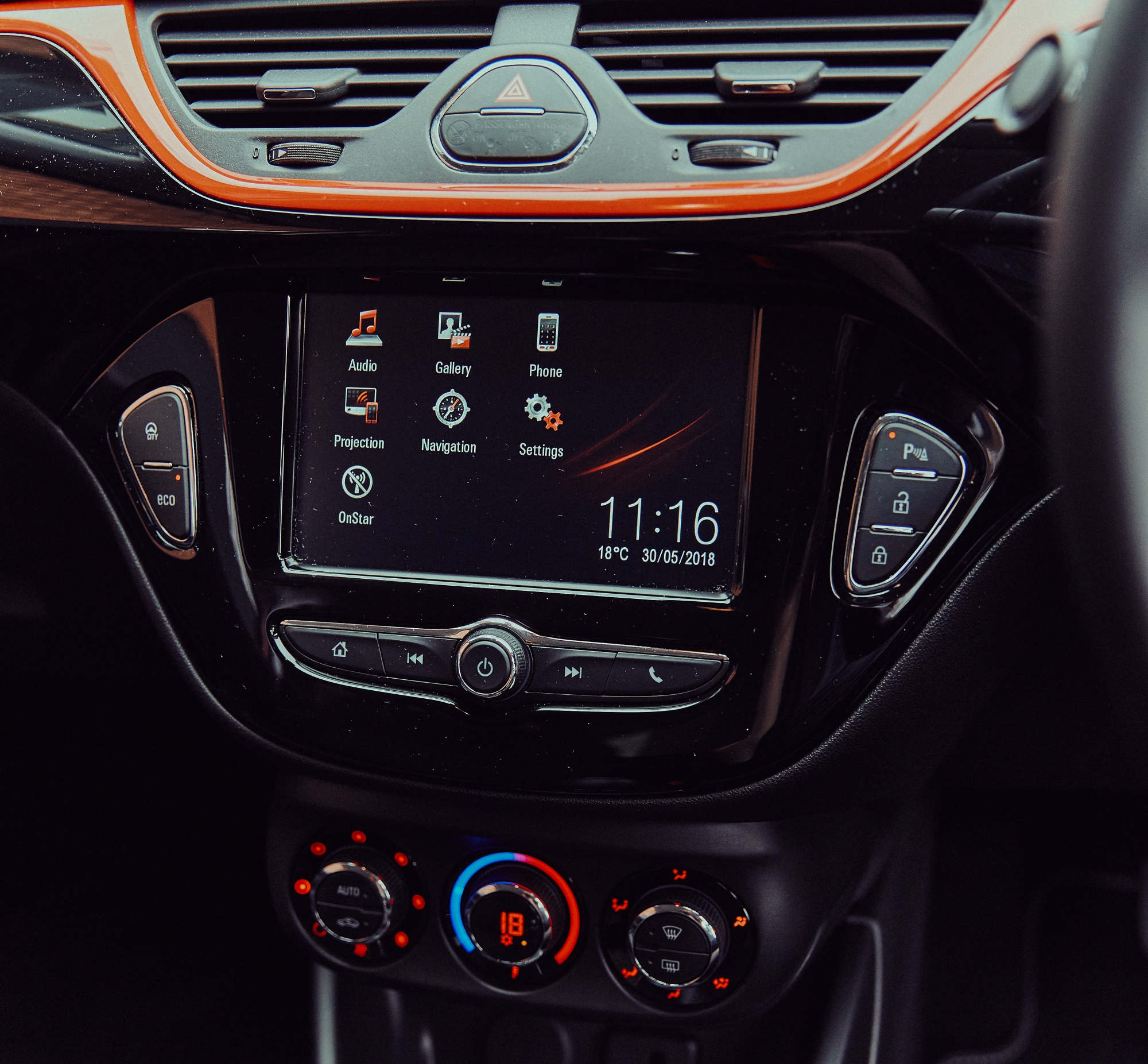 Some Key Facts About the Vauxhall Corsa…
[unordered_list style='circle' number_type='circle_number' animate='yes' font_weight="]
The Corsa is the highest spec'd small car in it's class, packed full of features e.g. 4G WiFi and compact size.
The perfect urban drive, the Corsa is available as three or five-door.
Squeeze into any tight spot with driver assistance, high beam assist and forward collision alert.
Stay connected with OnStar and its 4G WiFi, supporting up to seven devices on the move.
Make the most of the electronically heated windscreens, great for whizzing around in the chilly months.
Priced from £10,635 (3 door) / £12,960 (5 door) OTR.
[/unordered_list]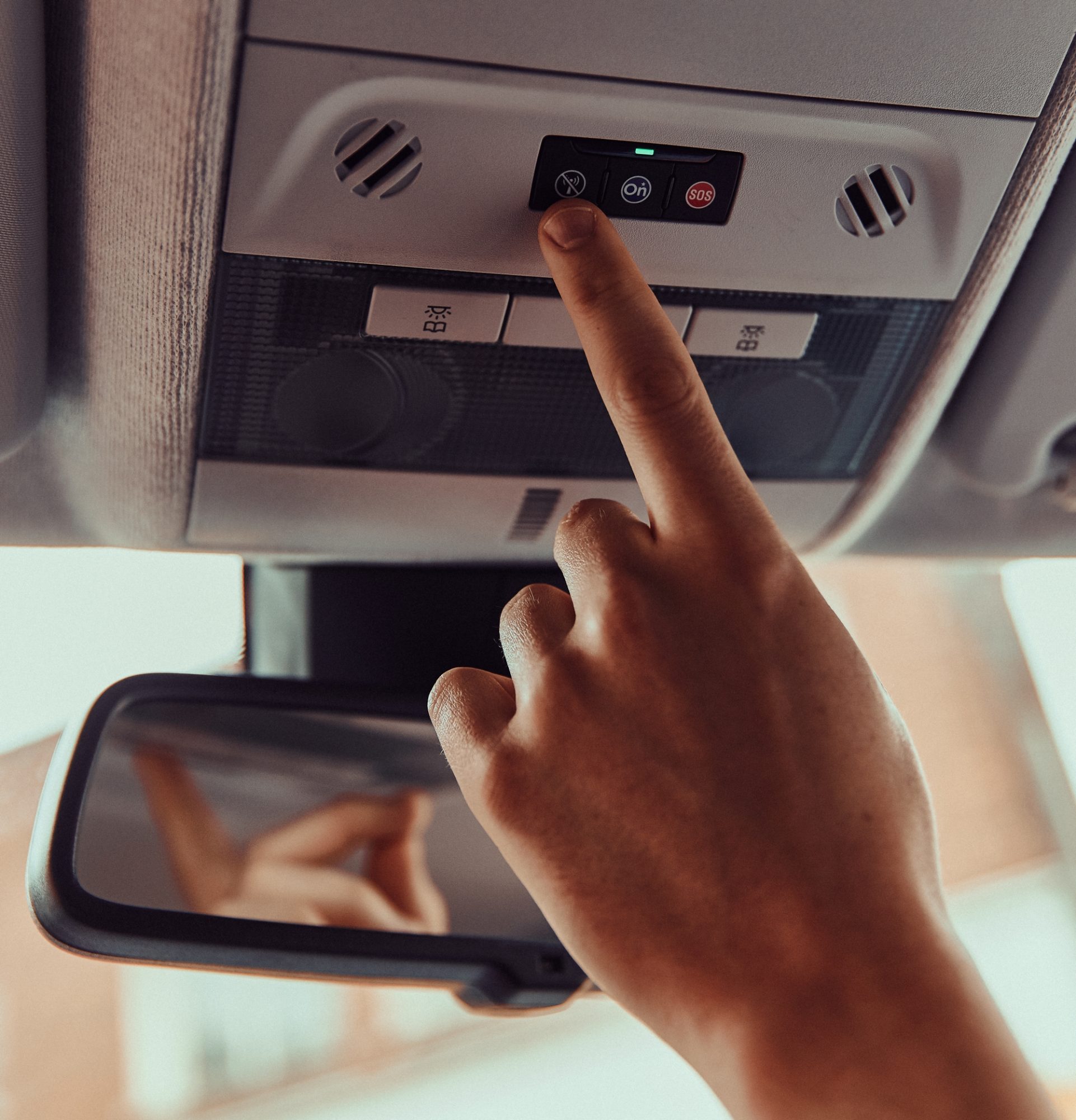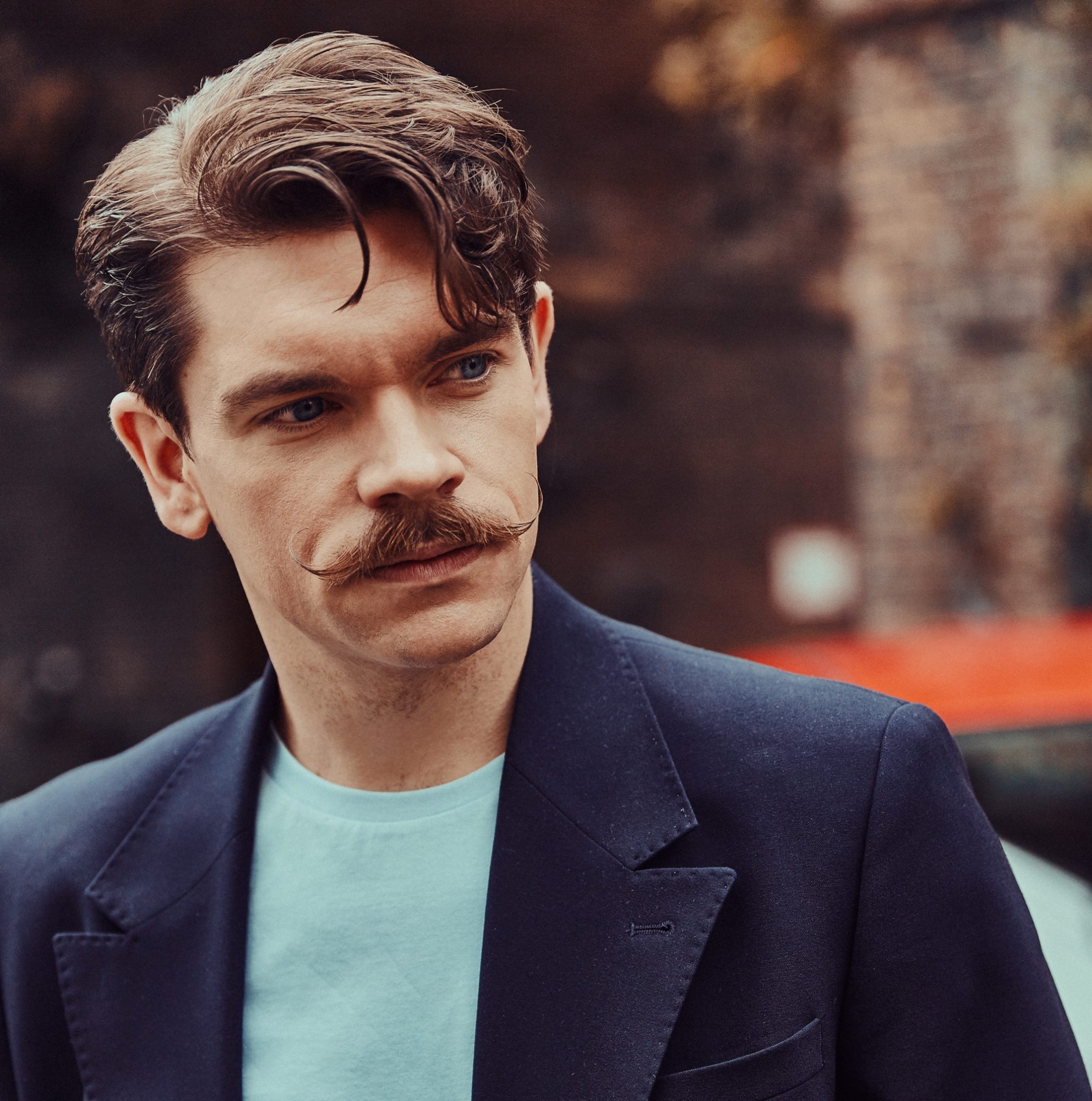 Hair styled using VO5 Wet Look Gel
If you're keen to pick up the '90s style, stick to Man for Himself's advice. Like any outfit, it's all about mastering the combination between statement and understated. Once you've found that perfect balance, you'll be on your way to creating outfits that rival the best in the game in no time.