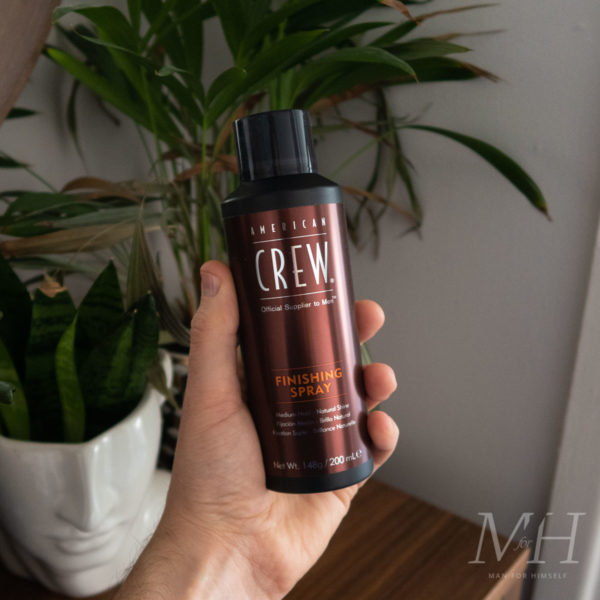 American Crew Finishing Spray
American Crew Finishing Spray has a lightweight consistency that won't weight hair down, but will keep any hairstyle in place with a medium hold.
Available from
Available December, 2020
£13.50 - 200ml
MFH says
A really great, light mist to gently fix your hair in place.
American Crew Finishing Spray is perfect for guys with longer length hair – to remove flyaways and fix hair, whilst still allowing it to move.
American Crew Finishing Spray Key Benefits
Lightweight formula.
Anti-humidity protection.
Fast-drying.
Citrus and mint fragrance.
How To Use
Hold the canister about 10 inches away from your head. Spray, evenly, onto dry and styled hair.
What They Say
"Our Finishing Spray provides barbers and stylists with the perfect tool to finesse any look, while giving them the confidence that it will lock in style all day." – American Crew founder, David Raccuglia.