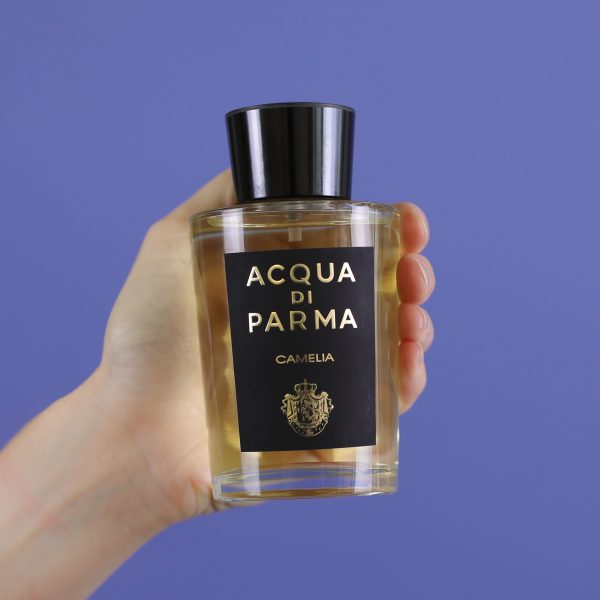 Acqua Di Parma Camelia
The powerful scent of the Camelia flower, is balanced at the opening with lively citrus notes of bergamot and mandarin; contrasted by the blend of pink pepper and cardamom. This is an elegant and sophisticated Eau de Parfum that settles with hints of lemon, magnolia and clary sage.
MFH says
Immediately, Camelia smells extremely oriental. Citrus notes are prominent at the top but then there is a cool spice (from the cardamom) that comes through. I really like this and find it to be one of the most interesting and unusual fragrances in the Signature of the Sun collection.
Acqua Di Parma Camelia Key Notes
Top: Yellow Mandarin, Pink Pepper, Cardamom.
Heart: Camelia Accord, Clary Sage.
Base: Benzoin Resinoid, Musk.
---
What They Say
The large cup-shaped corolla comes in all shades, from white to yellow to red. Acqua Di Parma chooses its yellow variety.
From the magnificent camellia flower, also known as oriental rose, a very fine powder is obtained, which is used to flavour tea. The image of the flower also adorns ancient Chinese porcelain and is loved all over the Far East as a symbol of purity and eternal love.