 Follow my top style tips below to mix and match your current wardrobe staples with this season's new collections. I'm really pleased and excited to be working with House of Fraser on this campaign. It's a fantastic British brand that houses some of the best names in menswear including some of my personal favourites Calvin Klein, PS By Paul Smith and Hugo Boss.
I'm wearing…
[/unordered_list]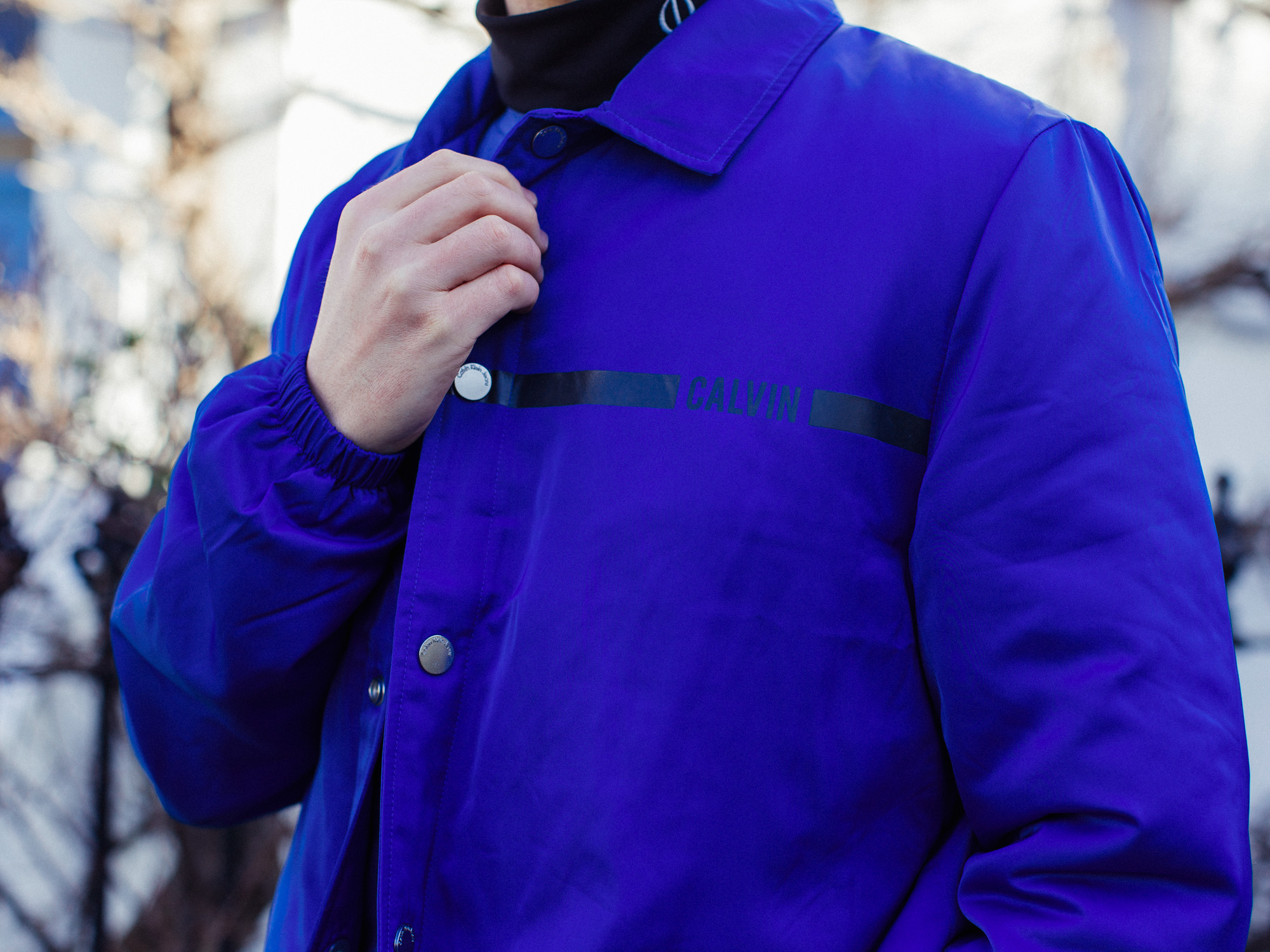 Imagery by Charlie Sawyer
Layer Your Clothing
We're not quite out of winter and temperatures can still drop below 0. Ensure that you're ready for anything by layering. Not only is layering practical but it also adds extra texture and movement to your look. Think about investing in a good set of thermals. You may laugh, but the roll neck I'm wearing in this post is actually thermal. Sure, it's not sexy but it feels great against my skin and allows me to layer more fashion-focussed pieces over it. Take a look at some of the thermal offerings at House of Fraser here. Roll necks under sweatshirts are also a perfect way to add some extra interest to what would have been a pretty pedestrian look. The detail around the neck adds depth whilst also keeping you warm.
Inject Some Colour
It's time to start adding some colour back into your wardrobe. We've all been living in black and grey over winter; and spring is the time to have some fun. Don't go overboard with a full-on pink or blue ensemble, but add pops of colour in sweatshirts and jackets to take your winter staples (black jeans and roll neck) into the new season. Shop some of my favourite pieces from House of Fraser below.
Blue
Pink
Yellow
Shop menswear on House of Fraser here.