 Ditch the dread with our ultimate airport survival guide; detailing what to wear, what to pack and how to pack it.
We've put together the ultimate airport survival guide to help make your airport experience easier than ever. 
Preparation Is Everything: Think Ahead
So you've booked yourself your dream holiday and you're getting ready to fly, but have you fully prepped? Before you get too excited (which you have every right to), you should start planning a few of the essentials. Sorting these things in advance will take minimal effort but will have maximum impact – helping you to avoid any last minute panics.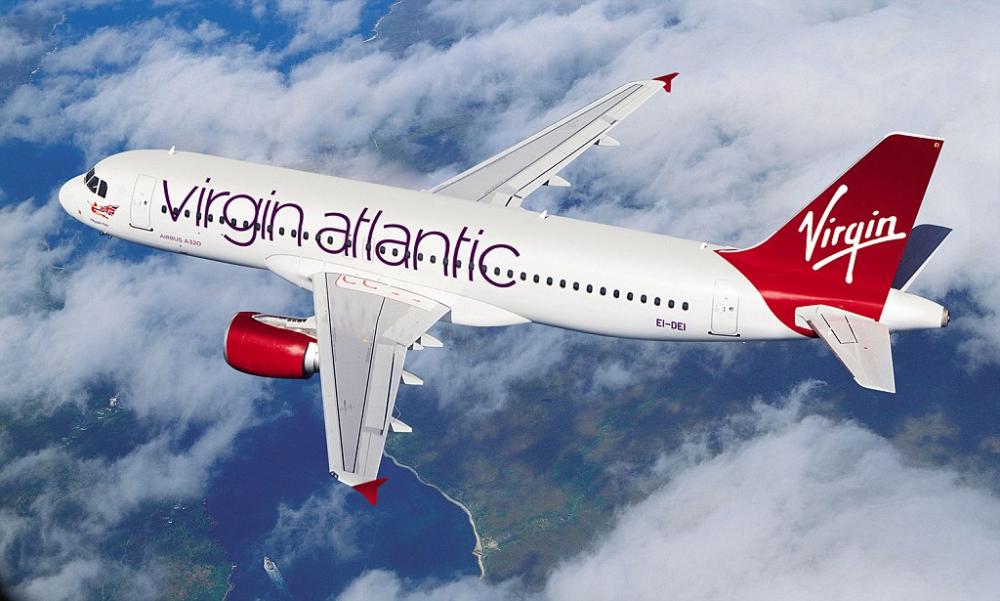 Photo Credit: Virgin Atlantic
[unordered_list style='circle' number_type='circle_number' animate='no' font_weight="]
If you're driving to the airport, book your parking in advance. It'll be cheaper and less stressful.
Make sure your passport will be accepted at your destination. Some countries won't allow you in without at least six months remaining on your passport.
Have your hand luggage carefully prepared – following all rules and regulations as listed on the airline's official website.
Print off your boarding passes. Even if you have digital copies, it's always best to have a physical backup.
Check in for your flight in advance. Most airlines will have an online check in.
Arrive at the airport with plenty of time. We'd recommend getting there three hours before your flight's scheduled departure.
[/unordered_list] [vc_separator type='normal' position='center' color=" thickness=" up=" down="]
What To Wear at the Airport
It should be duly noted that the airport is not somewhere you want to be uncomfortable. Whilst you still want to look good at the airport (flying can be rather glamorous), we're sure you'd rather be comfortable than sweating profusely in your tightest pair of jeans. Whatever the situation, prepare for lots of waiting and walking between terminals.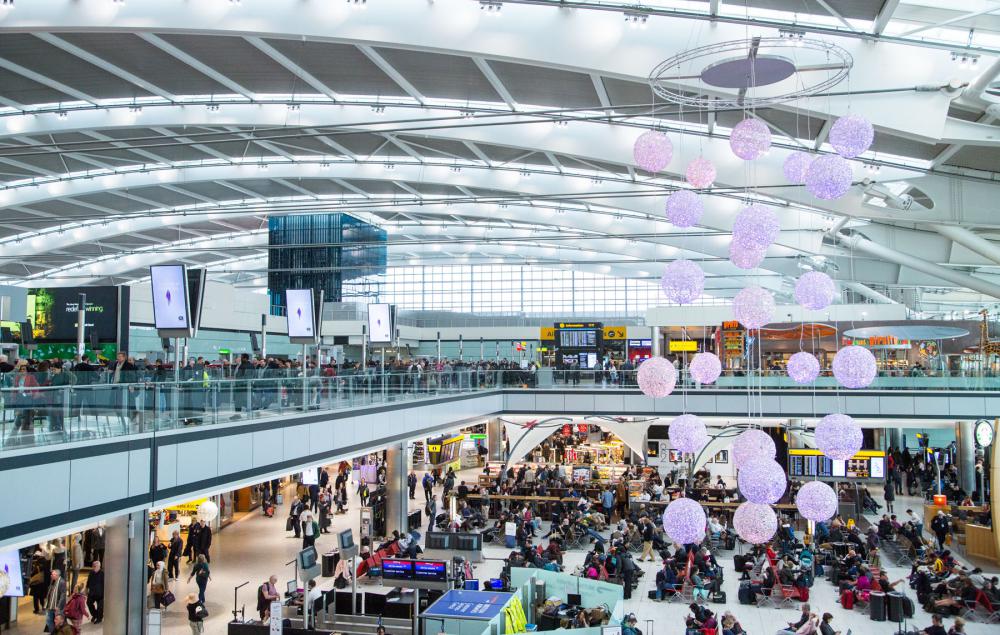 Photo Credit: Heathrow Airport
There's no particular airport 'uniform' as such. What counts is that you're comfortable. If you're fine with having to spend three hours in a suit, then sure, by all means go ahead. Most people would be more relaxed wearing something looser and lighter. Tracksuits are tried and tested airport attire, and if you know how to style one, they can also look really rather good. Finally, make sure you choose practical footwear. Our feet tend to swell at altitude, so make sure they've got room to grow.
Hand Luggage
It's important to know that when you're flying, there are two types of luggage. Hand luggage is a piece of luggage that you take on board with you (into the cabin). This type of luggage allowance comes as standard with most airline tickets, although make sure you've done your research as there's always size and weight restrictions attached.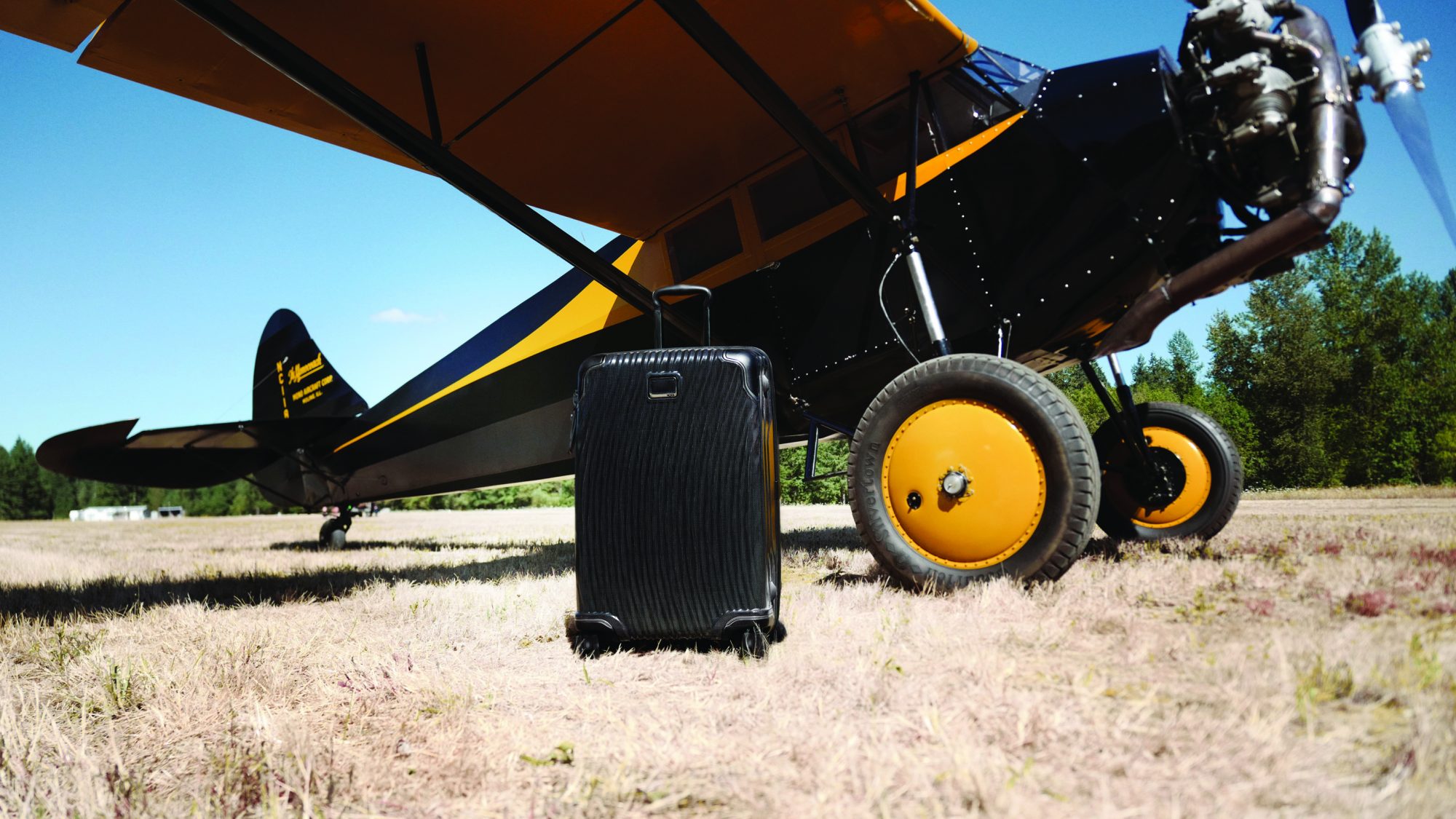 Photo Credit: Tumi
Whether you opt for a large backpack or a smaller size suitcase, hand luggage is only really suitable for short breaks – you won't get a week's worth of clothes into a hand luggage bag. You'll also be restricted by how much liquid (deodorant, shave gel, aftershave) you can take on board. If you're looking for hand luggage, you should check out Tumi. Although they produce luggage of all shapes and sizes, they're most well known for their aluminium carry-on cases. The cases meet all airline size requirements for hand luggage, and they're super-hard wearing and resilient to damage.
[vc_separator type='normal' position='center' color=" thickness=" up=" down="]
Hold Luggage
Hold luggage is much larger than hand baggage and is stored in the hold (under) of the aircraft. Upon arriving at the airport, all hold bags will be taken off you at the check in desk. You'll then retrieve it at your final destination. If you're going on a longer break, this will be the luggage type for you.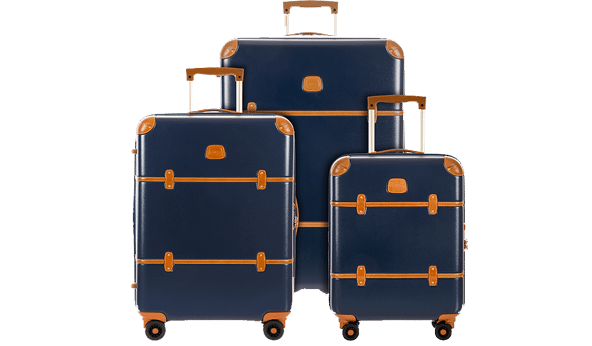 Photo Credit: Brics
Take note: Hold luggage is almost always an add-on option with an airline ticket, so you will have to pay extra. Make sure that your hold bag is sturdy and secure. It will have to endure some major travel of its own; including conveyor belts and baggage handlers. If you're looking to purchase a new hold bag, take a look at Bric's. They offer traditional looking cases packed full of the latest technology. You can be sure their cases will last you a lifetime. [vc_separator type='small' position='center' color=" thickness=" up=" down="]
Notable Bric's fans include George and Amal Clooney, Matthew McConaughey and the Duke and Duchess of Cambridge (Will and Kate). Casual. 
[vc_separator type='small' position='center' color=" thickness=" up=" down="]
[vc_separator type='normal' position='center' color=" thickness=" up=" down="]
What To Pack In Your Hand Luggage
Once you've sorted out your case, the next big deal is what to pack in your hand luggage. Don't forget these hand luggage essentials…
Photo Credit: Thomas Cook
[unordered_list style='circle' number_type='circle_number' animate='no' font_weight="]
A portable charger. Not all airports have plug sockets to charge your phone. Don't get caught out and bring your own.
Liquids under 100ml only – anything larger will be confiscated. There's no bargaining with airport security.
A magazine or book. With so much time to kill, you may find yourself with nothing to do. Pass the time by reading.
Headphones. Avoid screaming kids and repetitive tannoys by investing in a pair of noise cancelling headphones.
Travel adaptors. Make sure you know what type of plug your destination uses. Buy an adaptor beforehand.
Boarding passes. It sounds obvious, but don't forget your boarding pass. You won't get anywhere without it!
[/unordered_list]
[vc_separator type='normal' position='center' color=" thickness=" up=" down="]
Finally…
If you've taken our advice on board, you should be all set and ready to jet off to your holiday destination. All that's left to do now is relax. Once you've made your way through security, you should have plenty of time to browse duty-free or grab a bite to eat. Airports are rapidly growing in size and most will contain an enormous selection of stores and eateries. If you prepare correctly, the airport shouldn't be a stressful experience at all. Fly safe and enjoy your holiday.  [vc_separator type='normal' position='center' color=" thickness=" up=" down="]