 Mr Porter have launched the ultimate offering in men's grooming boxes… just in time for Christmas!
And guys, I've got to tell you, it's pretty major. Get it on your letter to Santa, pronto!
At £75/$95, the 12 piece box is just a fraction of its £217/$299 retail value and features an array of products in skin care including REN, Baxter of California and Lab Series; and also has one of my favourite hair styling products by Bumble and Bumble.
As you'll have seen in my Christmas gift guide, we've been swamped by male grooming boxes and sets this Christmas, but this is one to take note of.
Giving or receiving, it's quite simply the perfect gift!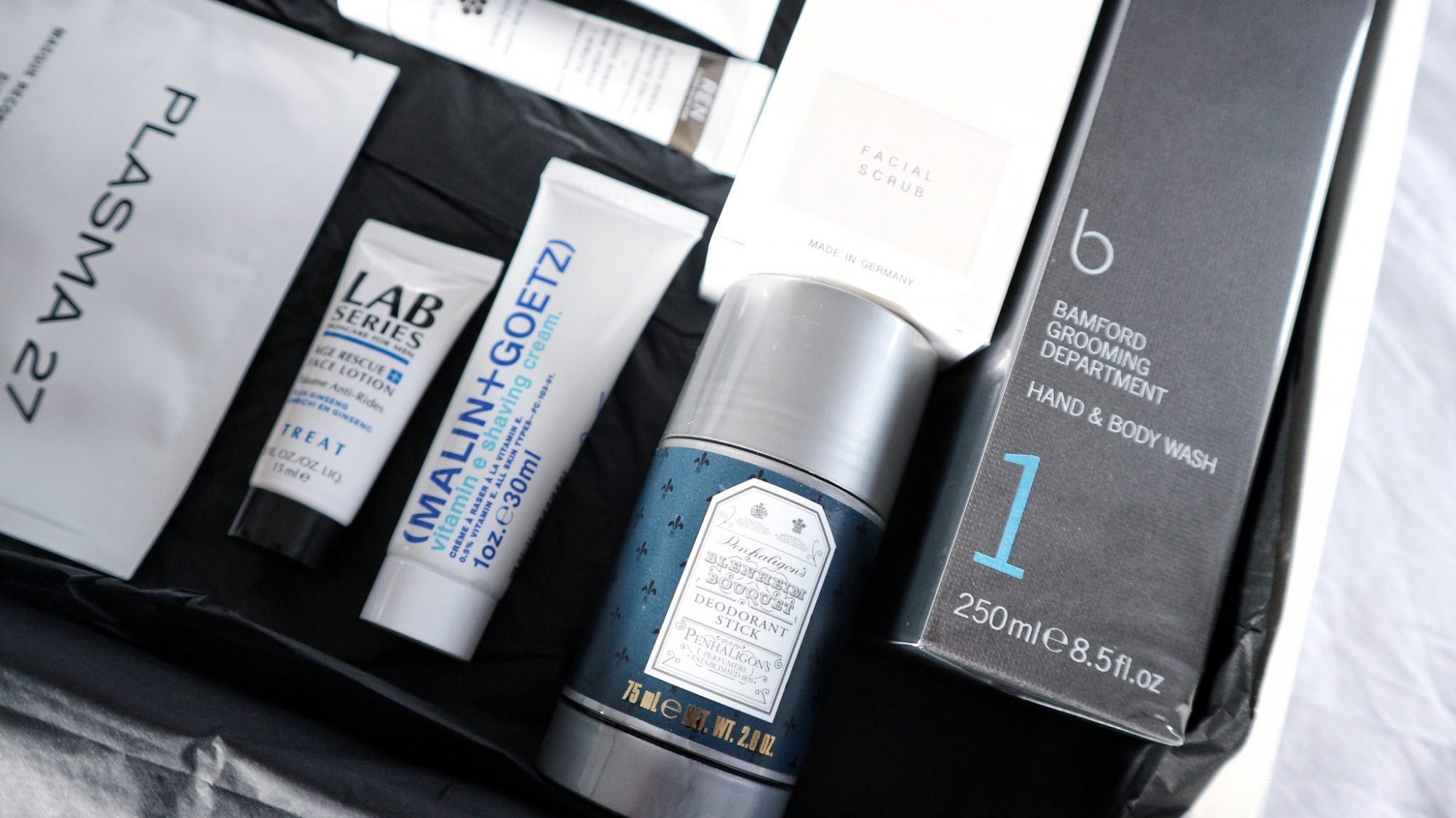 In the box
The Mr Porter grooming box features 12 powerhouse grooming brands.
Standout products for me include Clinique's Charcoal Face Wash and Lab Series' Age Rescue + Face Lotion.
The Clinique wash is the perfect companion for guys with oily skin. Charcoal draws out the oil and helps to reduce the amount of sebum produced.
Team it with Lab Series' Age Rescue + Face Lotion and you're on your way to a clean, clear and glowing (think healthy, rather than Rudolph) complexion.
Bumble and Bumble's Sumotech is another favourite of mine. Inspired by the hair of Sumo wrestlers (yes, really), the product gives a malleable yet firm hold – perfect for modern slick backs and side part hairstyles alike.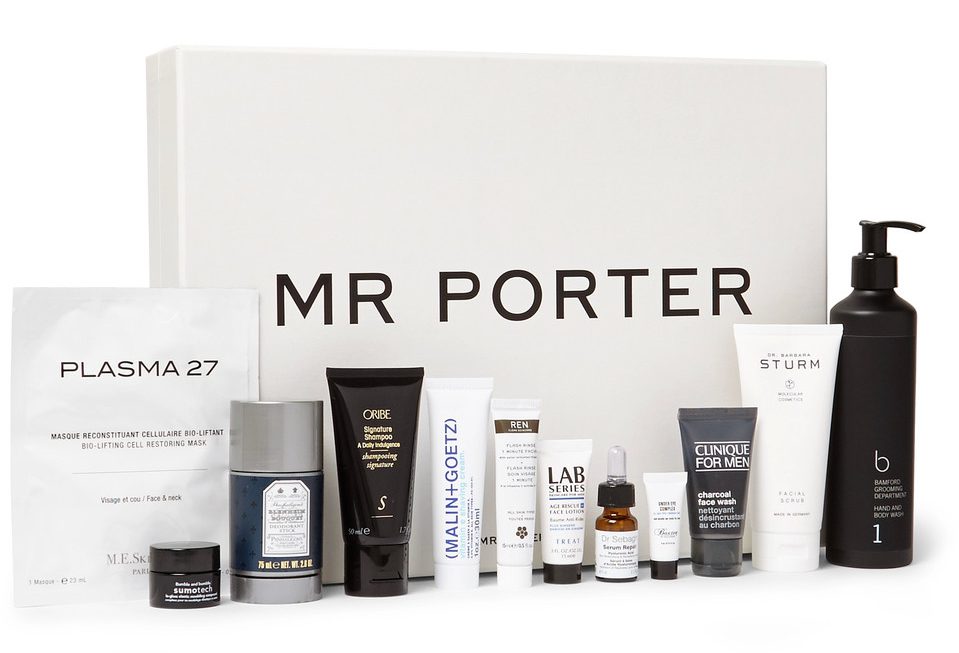 What you get in the grooming box…

The perfect present
We've all been there (well, I certainly have and all too often), we start our Christmas morning with the hope of brand new grooming products to update our regime, but by lunch, we're the 'proud' owner of yet more 3 for 2 gift sets. No longer and not on my watch!
For me, Christmas has always been an opportunity to experiment with new products and styles. Just in time for the new year, it's the ideal time to shake up your skin and hair regime.
Perfectly packaged in a resealable pocket and presented in a bright white box, all that's needed from you is a ribbon and a label for your lucky recipient.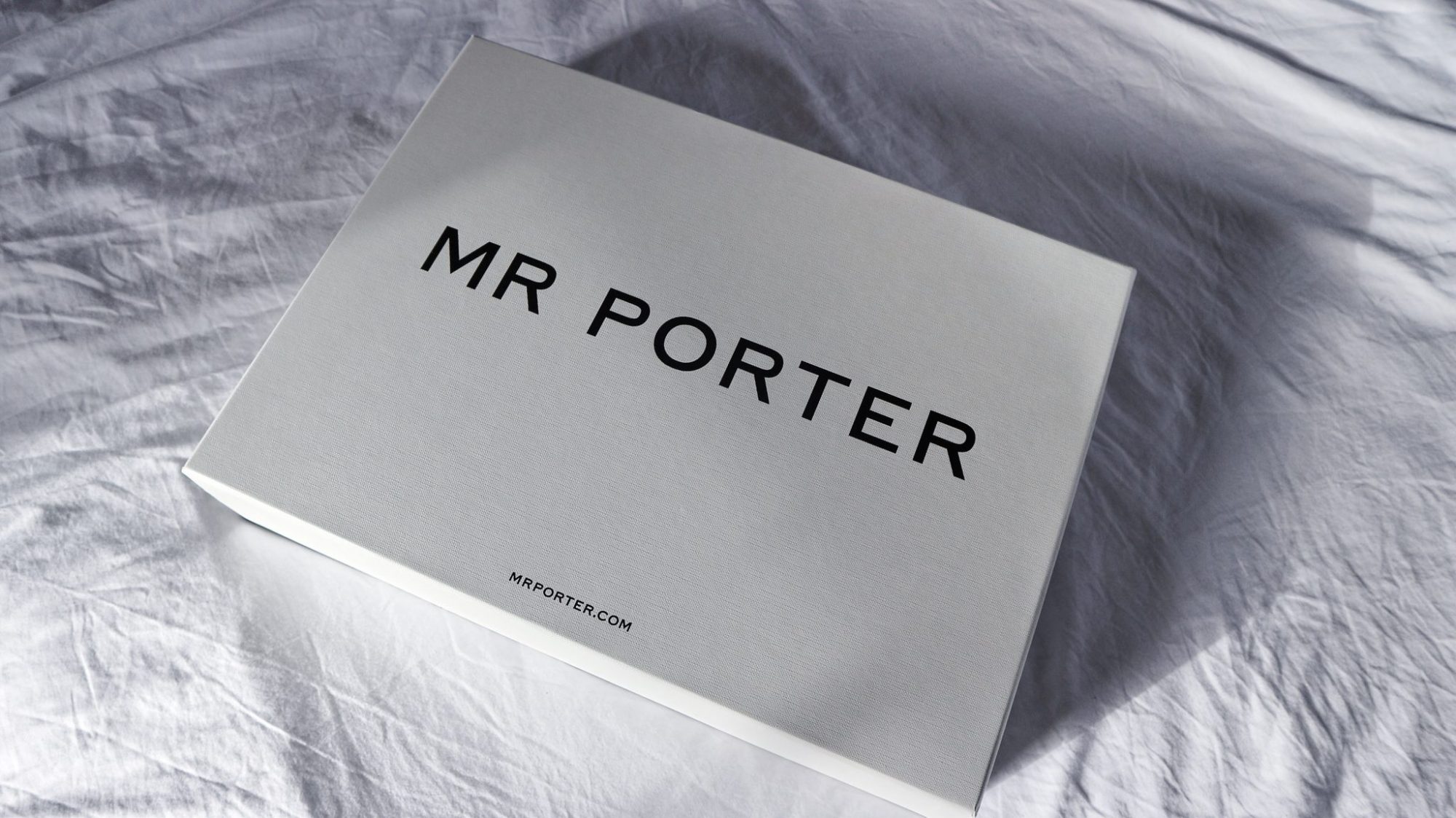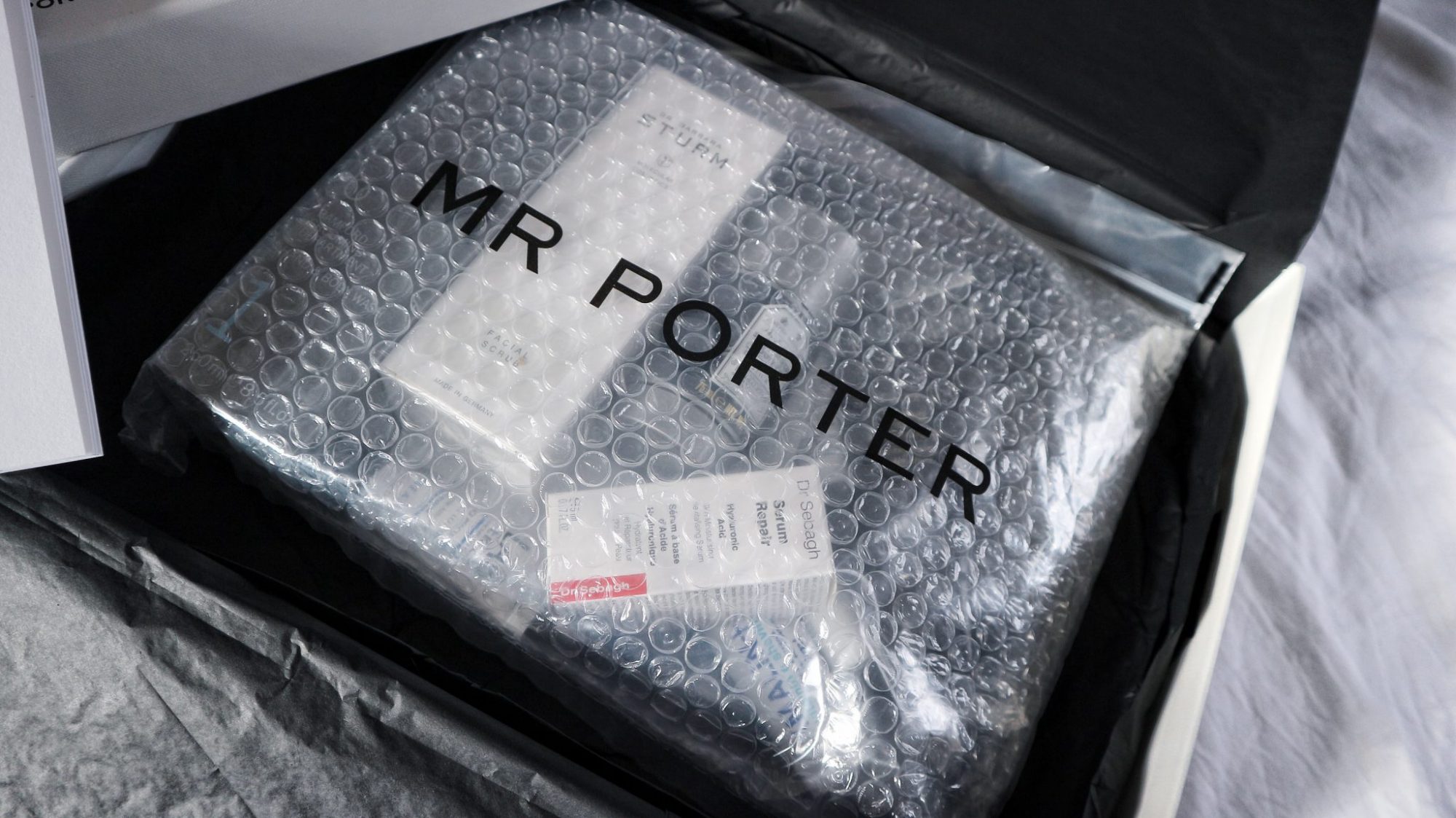 Go on, give them a hint!
I've also learned that although you say, "oh, I really don't mind what you get me," you really should be saying, "oh, yes, I'd love…". Give them a hint or even better, send them a link!
Christmas is only once a year and – between Carol singing and enjoying time with your nearest and dearest – you really should be ensuring that the money spent on gifts is really for something that will be appreciated.
The Mr Porter grooming box is priced at £75 in the UK and $95 in the US. 
Mr Porter offers free worldwide delivery. 
See the Mr Porter gift guide here and shop all their grooming products here.