 Ted Baker have gone above and beyond this Christmas with their new male grooming gift sets.
Exclusive to Boots, the collection is designed for the traditional gentleman, the man about town who roams a little further than the rest. Inspired by Ted Baker's London Heritage, you'll notice that the products are named after the city's hidden gems.
This post has been sponsored by Ted Baker
Whether he's a suited-and-booted professional or a trendy teen, Ted Baker have it covered with this exclusive new Christmas gift range. And with prices starting at £8, it's going to ensure you have enough left to spend on yourself!
All Ted's grooming gifts come with an added extra! Choose a gift set with a Ted Baker mirror, key holder or even a desk tidy, depending on what you think he'll like the most.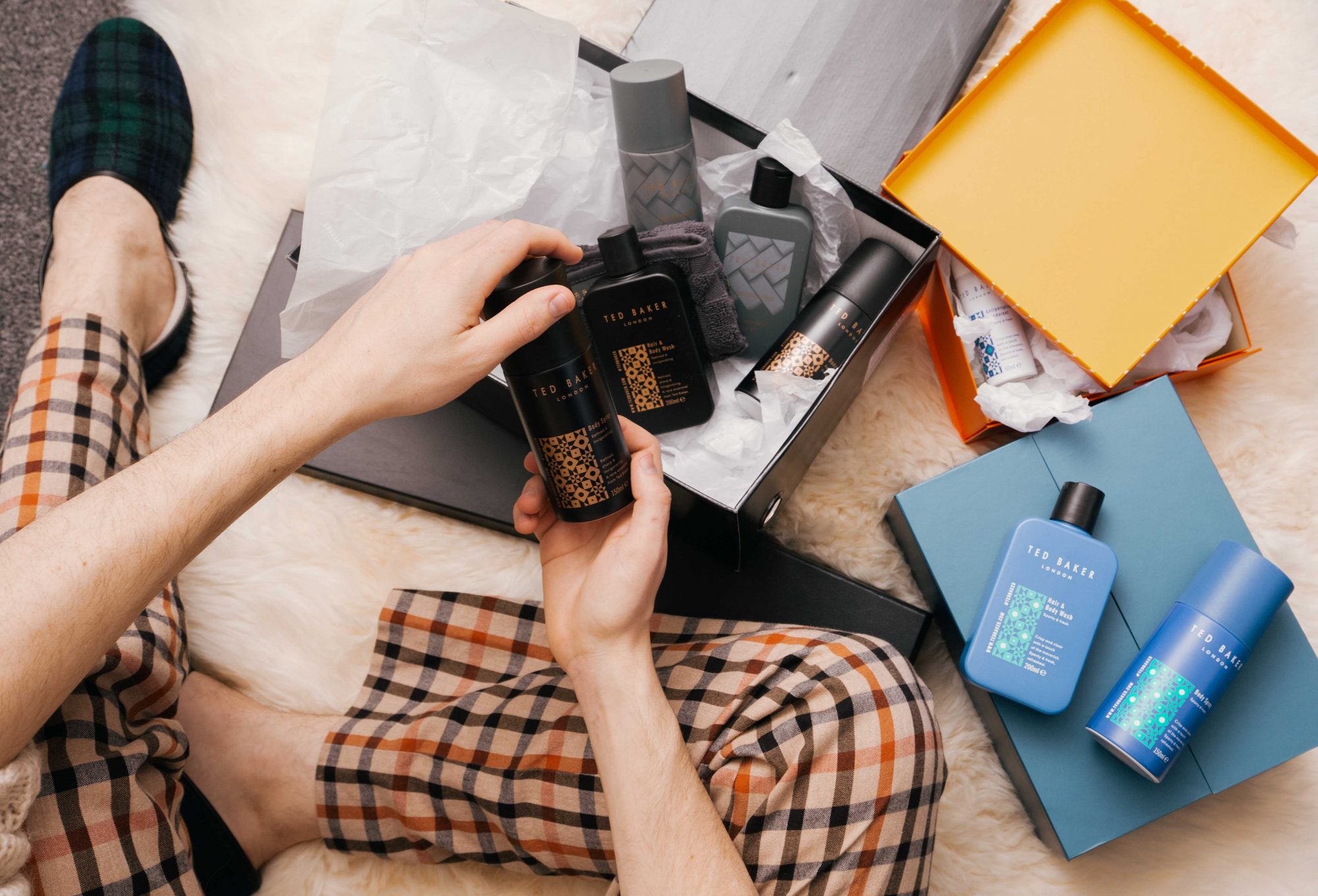 The packaging alone is great, a striking Art Deco inspired print which immediately catches the eye. Shades of black, bronze, berry and vibrant blue can be seen across the range of Christmas products, giving it the perfect festive feel.
Enter our competition here for your chance to win!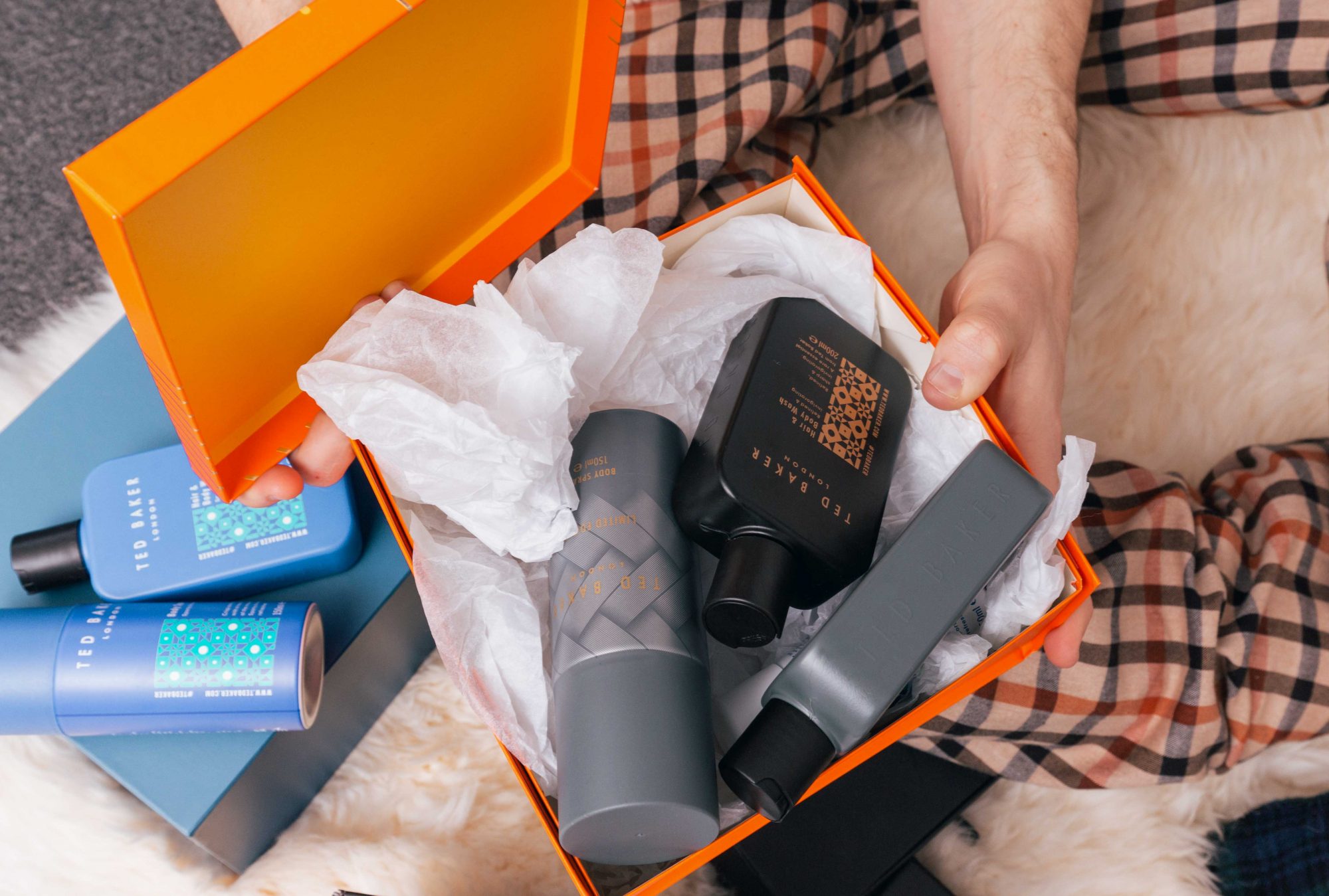 What's in the gift sets?
Yes, we could stop at the packaging alone! But, there's only more excitement to come beneath the wrapping…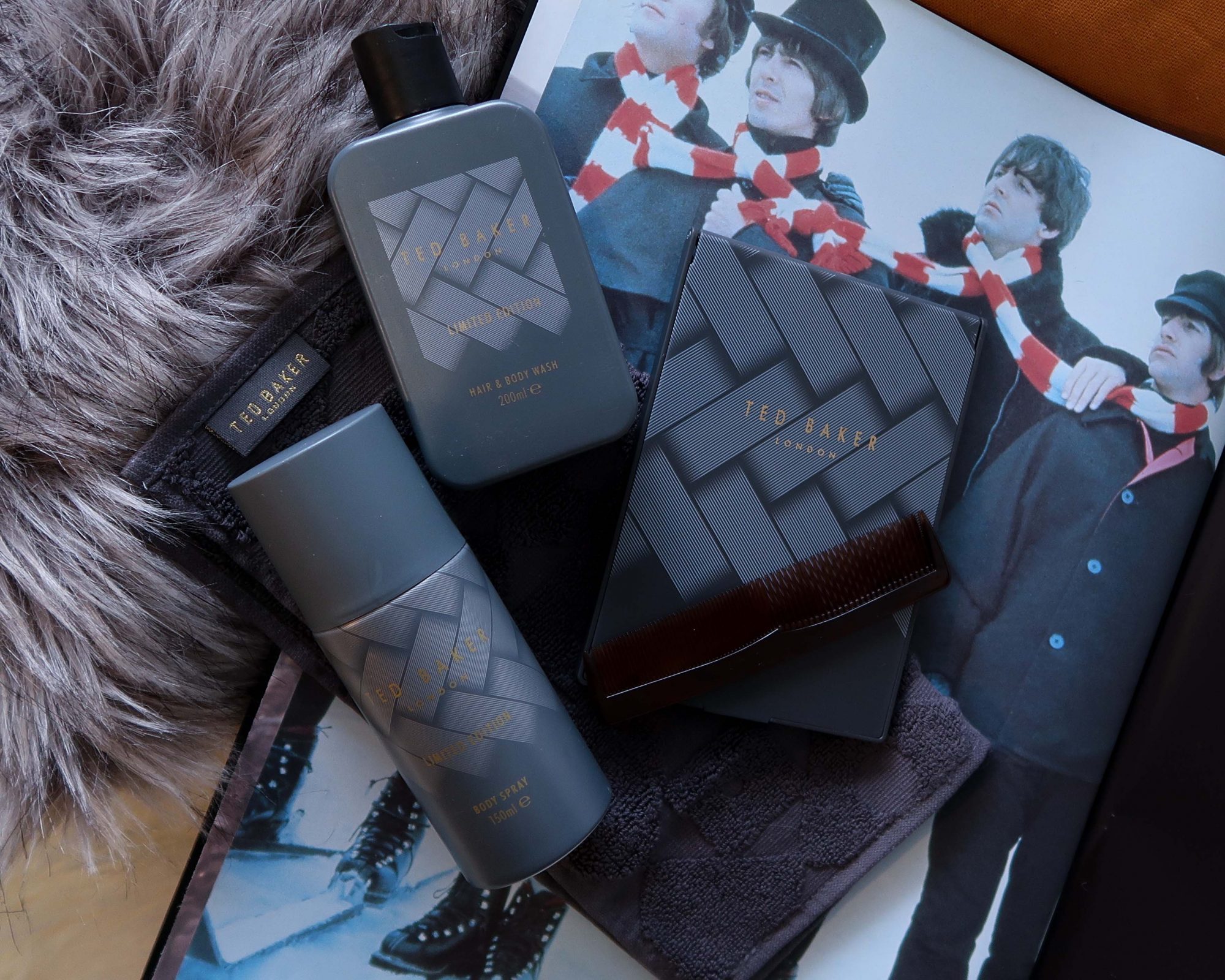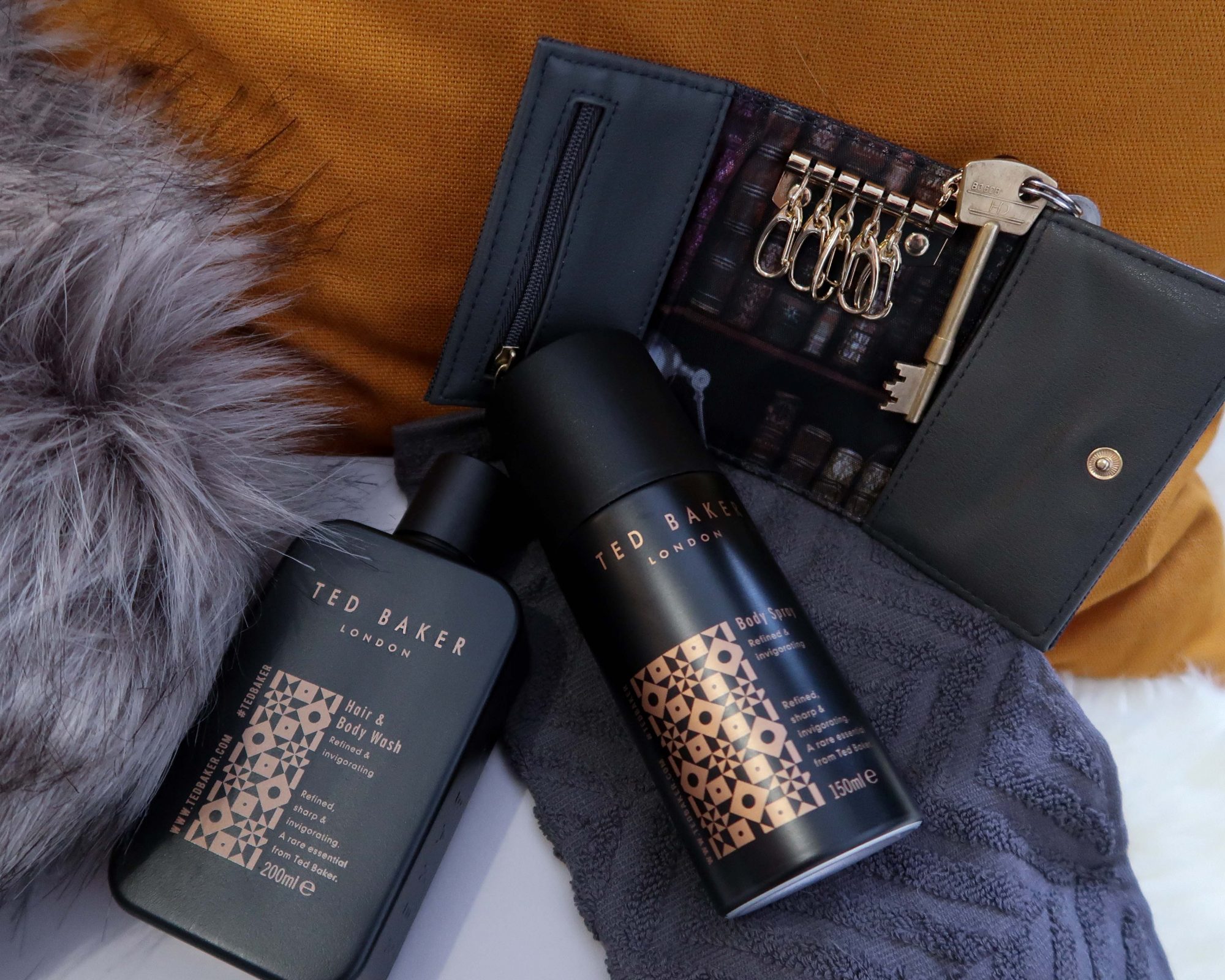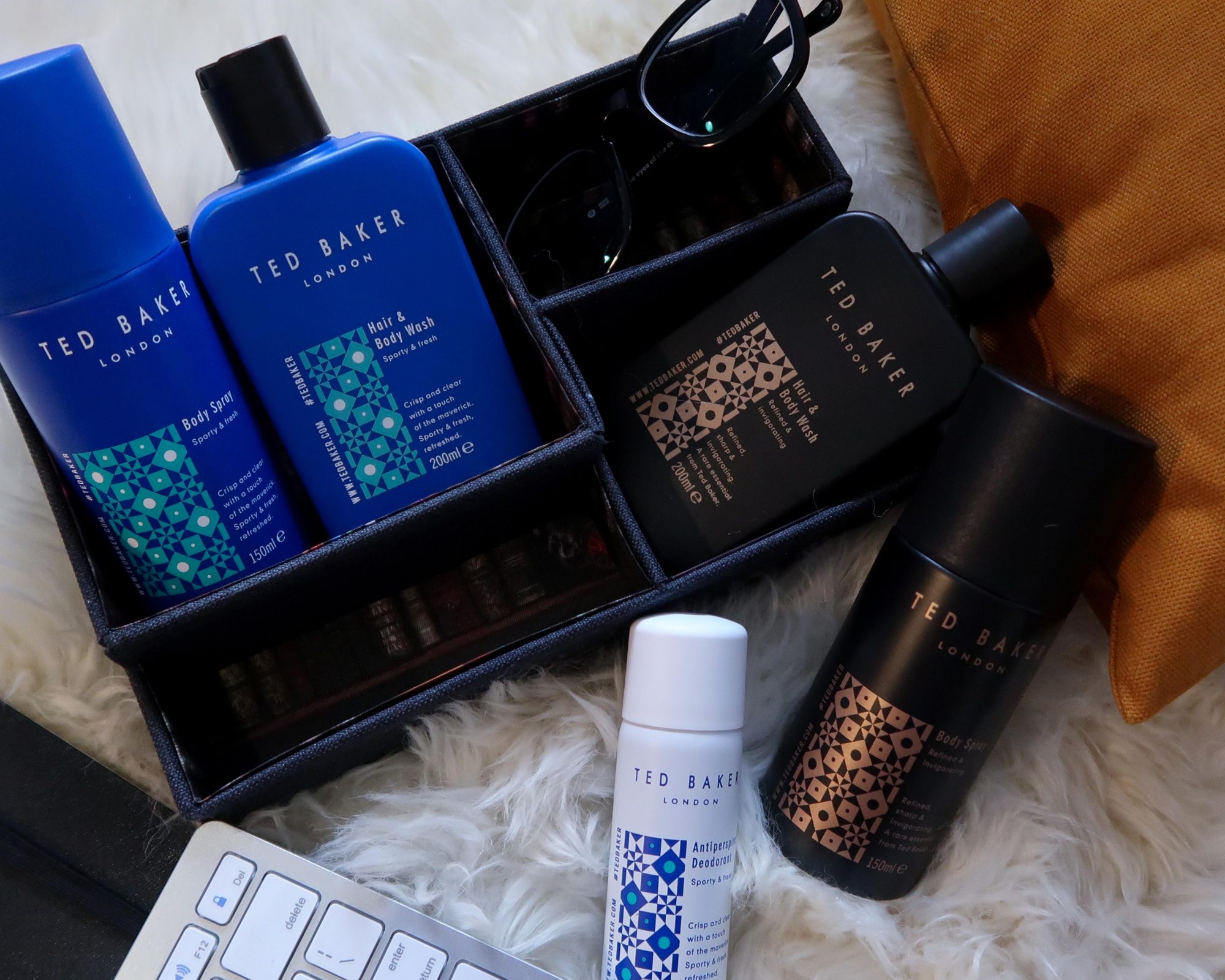 All of the Christmas Gifts come already pre-packaged in the sleek traditional Ted Baker boxing. Simply pop on a ribbon and a label and you're ready to go! Quick, easy and perfect for friends and family.
Ted Baker 'Primrose Hill' Key Holder (£15)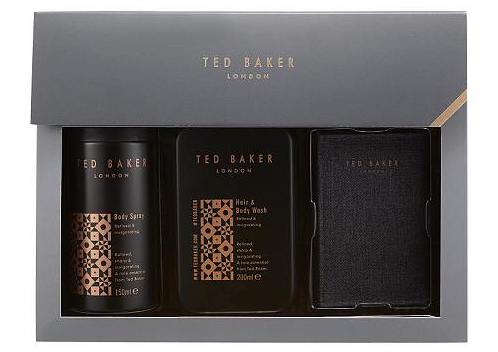 With a body wash and a body spray, this set packs a zingy and fresh 'Invigorate The Senses' punch. Consider the key holder Ted's added treat. It will ensure your keys are safe whilst preserving the lines of your favourite suit.
The Fragrance:  This scent contains pink pepper, cinnamon and nutmeg with a unique twist of leather, tobacco, amber and vanilla.
 The Ted Baker 'Primrose Hill' Key Holder is available from here. 
Ted Baker 'Hoxton' Desk Tidy (£30)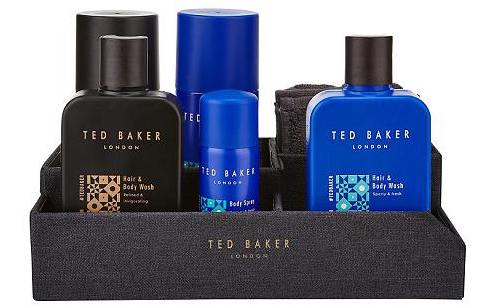 Ted's top-drawer desk tidy keeps your desk looking as neat as you do. Complete with a mini anti-perspirant deodorant, two hair and body washes, two body sprays and a facecloth, you'll never have to leave the office. Quite literally, the gift that keeps on giving.
 The Fragrance: Contains two scents – bergamot, orange, lemon and a eucalyptus; along with a pink pepper, cinnamon and nutmeg blend.
The Ted Baker 'Hoxton' Desk Tidy is available from here. 
Ted Baker 'Aldwich' Mirror Set  (£16)
Using the traditional Herringbone tile print, the Limited Edition 'Aldwich' Mirror Set is the perfect addition to any man's grooming routine… and my personal favourite! The set comes with a mirror and comb, body spray, hair and body wash and a face cloth.
The Fragrance: This fragrance has fresh, invigorating notes of eucalyptus, geranium and patchouli, blended together to create this classic scent.
The Ted Baker 'Aldwich' Mirror Set is available from here. 
The 'Aldwich' Mirror Set is a Limited Edition just for Christmas so get yours now! 
Shop The Ted Baker Christmas Gifts Sets
Head to Boots now to get ahead of the queues and ensure he gets the Ted Baker gift he really wants this Christmas! All of the above gift ideas are exclusive to Boots and are included in their 3-for-2 offer.