No one likes wearing greasy suncream and although it can be a pain, wearing an SPF is extremely important.
Man For Himself  has done the research for you and created a list of some of the best SPFs that protect the skin and don't leave that unwanted oily residue behind.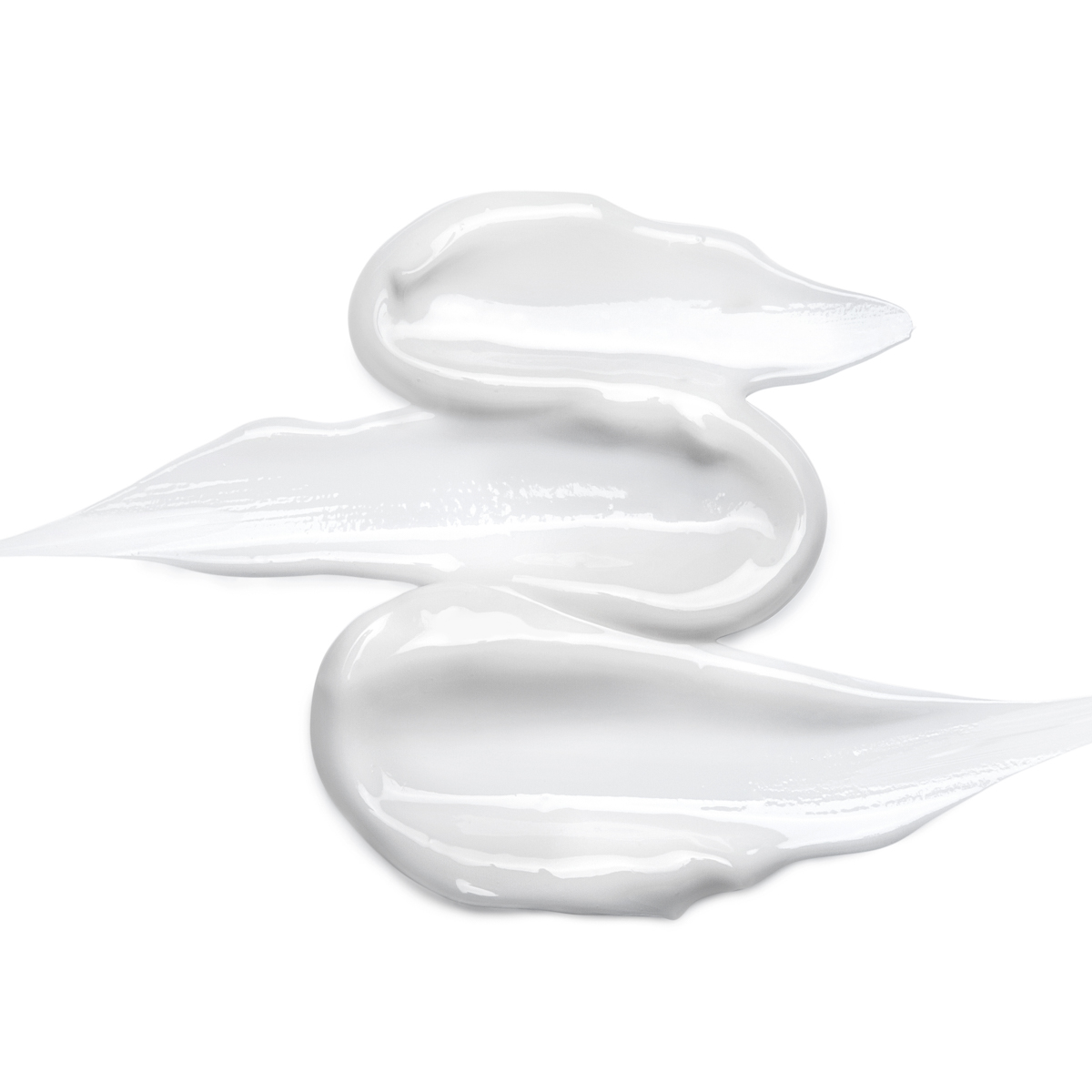 What Is An SPF?
We all know that an SPF protects us from the sun, but do you know exactly what it does?
The Sun Protection Factor measures how long a product protects us from UVB (ultra violet B) rays. An SPF 30 for example, generally means it will take 30 times longer for your skin to burn than when not using a sunscreen.
There are two types of rays we need to be aware of  in the sun:
UVA rays penetrate the skin deeper, cause more long-term damage, and contribute to ageing of the skin. SPF does not measure how much protection we receive from UVA.
UVB rays are the kind that turn you into a lobster. They cause severe sunburn, and can eventually lead to skin cancer.
It is really important when looking for a sunscreen, that you look for one that protects you from UVB and UVA rays. A product will state if it does, or it will say 'broad spectrum' on the packaging.
When And How To Use An SPF
Use an SPF everyday as your skin is vulnerable to UVA and UVB rays even when you aren't on holiday in the sun.
Using it on the face will help prevent damage, as well as prevent the signs of ageing.
For some SPF 50 won't be enough to stop skin from burning. For those with sensitive skin, you will need to apply it more regularly and take other measures to protect yourself.
Apply two tablespoons on your whole body, 30 minutes before going outside.
Reapply SPF every two hours, or immediately after swimming.
Use a factor of at least 30 – most people use 1/4 of the amount necessary for protection, which equates to the effectiveness of SPF 5.5!
The Skin Cancer Foundation recommends we use a water-resistant cream with a broad spectrum.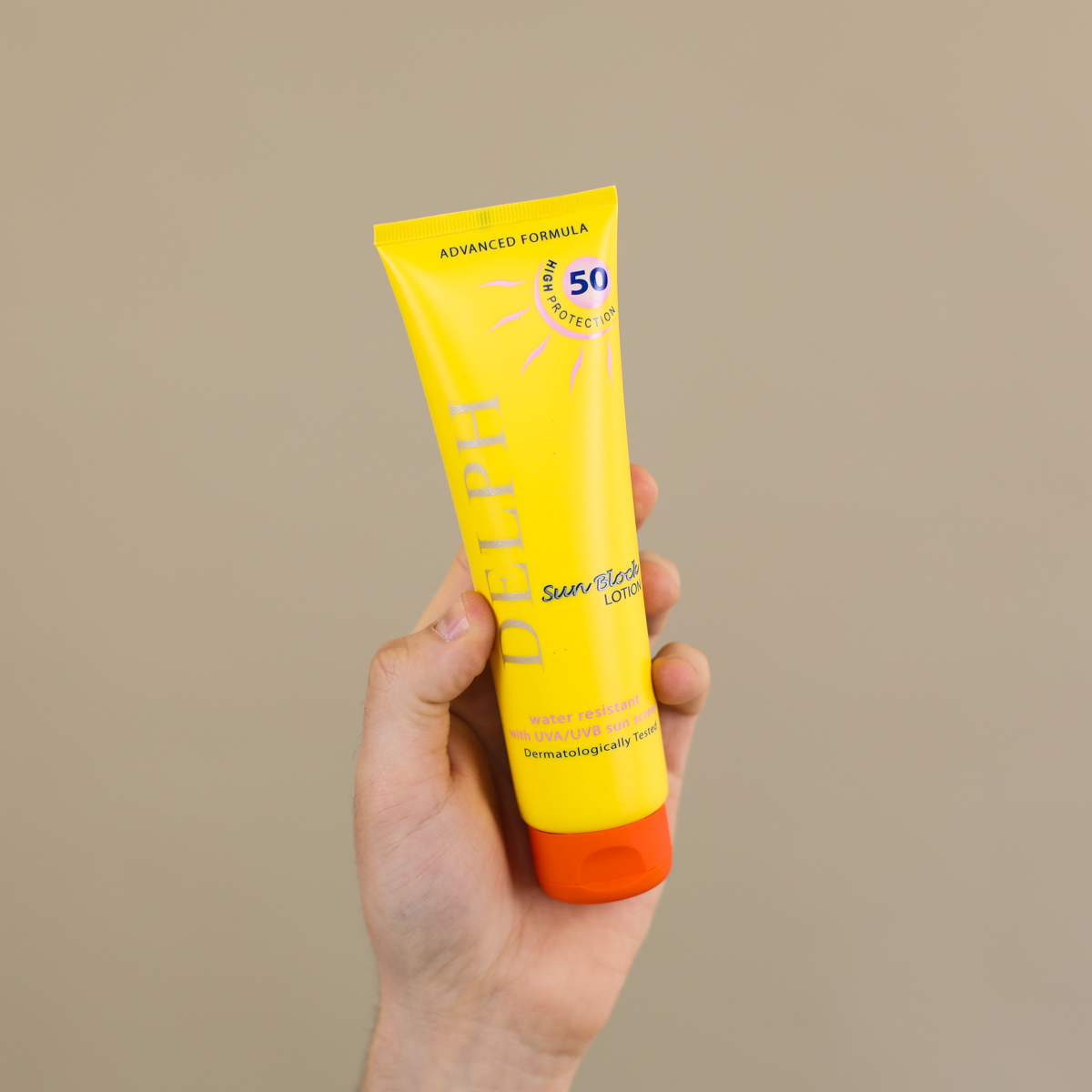 Delph Sun Block Lotion SPF 50 (£4.49)
This vegan sun block is for the whole body and ideal for those of you who don't want to break the bank. As it is has a high SPF it needs some rubbing in, but it does everything you need for full protection whilst moisturising the skin.
Benefits:
Allows the pores the breath and prevents prickly heat.

Provides UVA and UVB protection.

Replenishes and hydrates the skin.

Waterproof.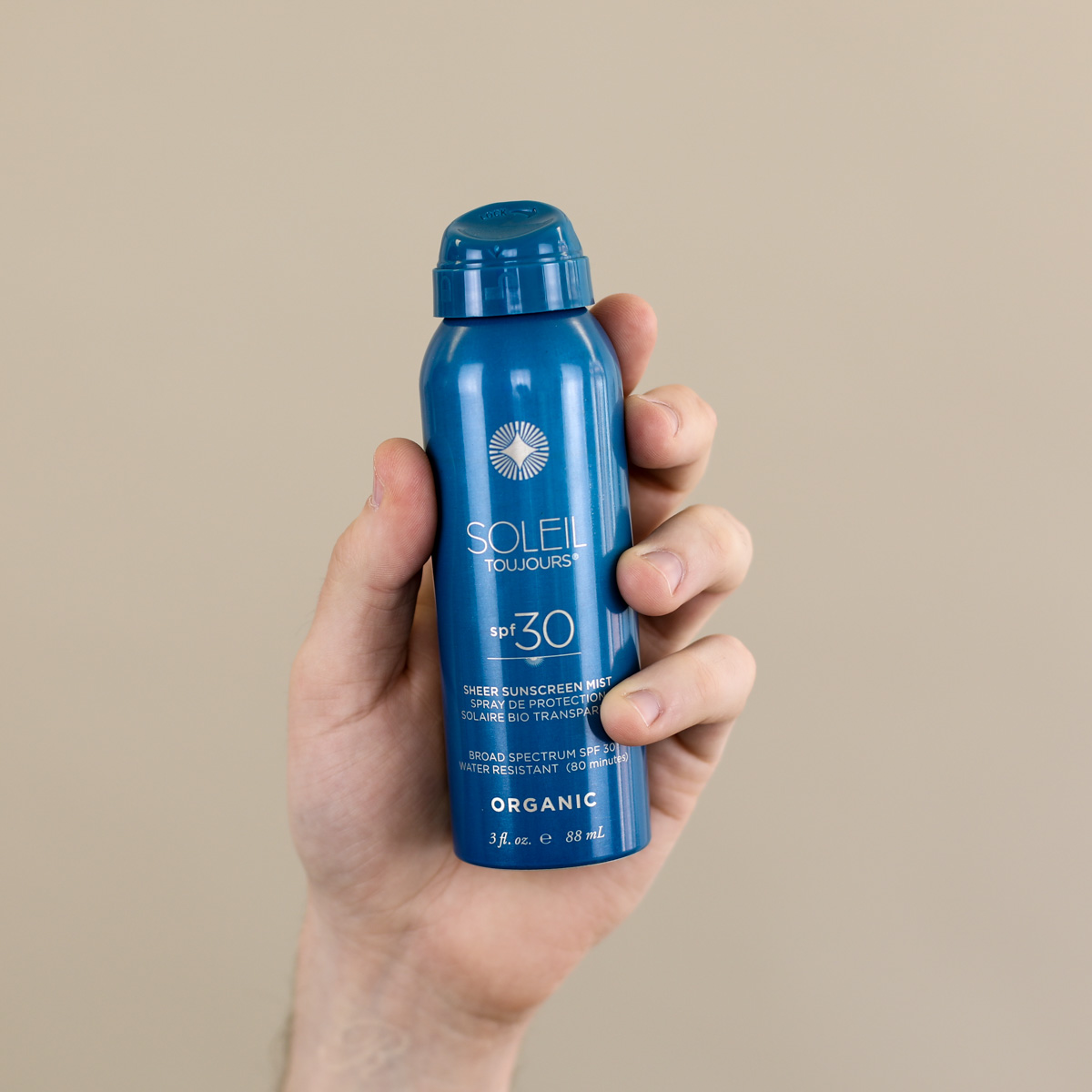 Soleil Toujours SPF 30 Sheer Sunscreen Mist (£32.00 for 177ml)
The Soleil Toujours Sheer Sunscreen Mist is extremely lightweight and exactly what you need for a quick top up. It dries fast on the skin so there is no greasy residue. We love how it smells as well!
Benefits:
Organic.

Water Resistant.

No oxybenzone or octinoxate.

Eco Sun Complex – antioxidant rich formula – protects skin from free radicals.

Contains Green Tea Leaf extract.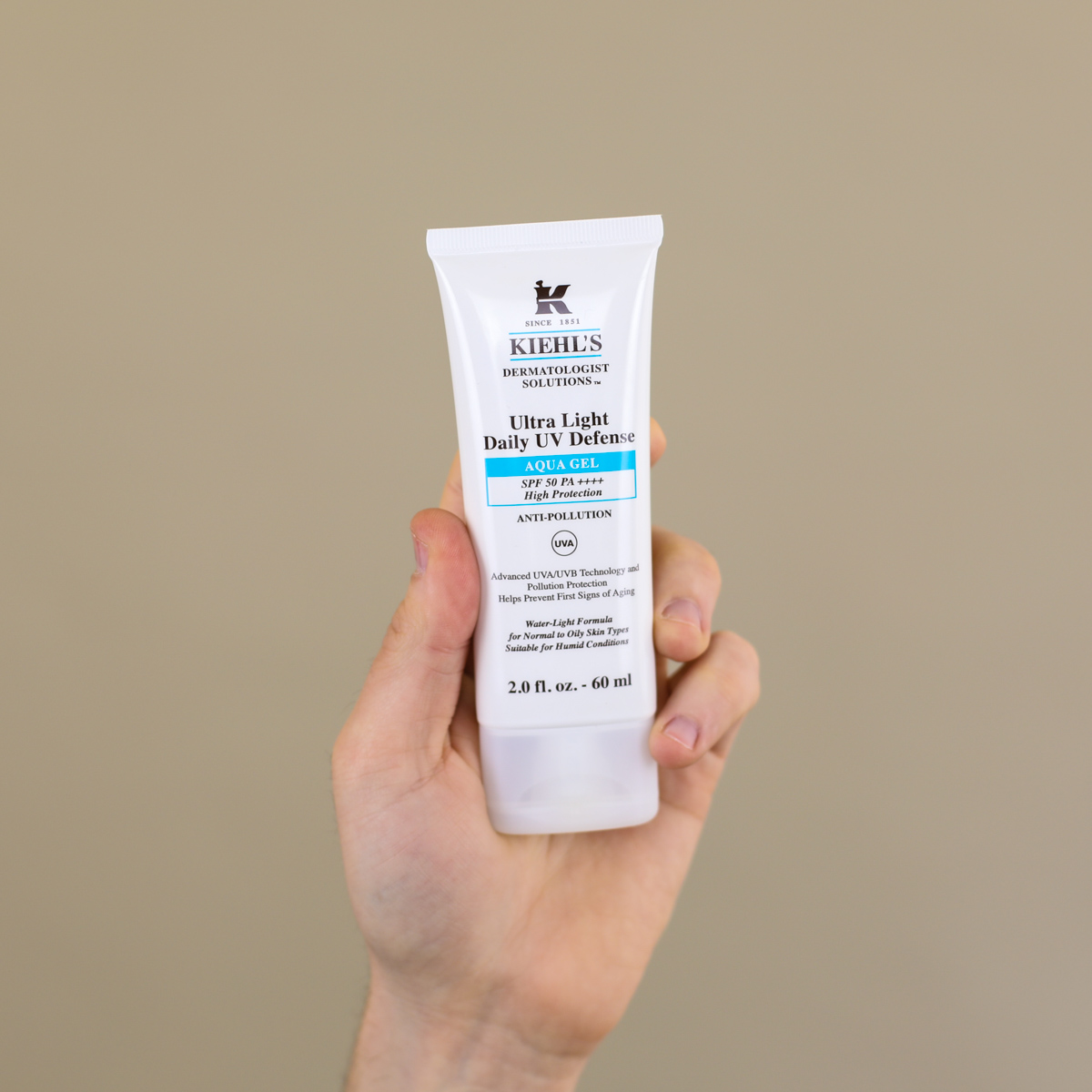 Kiehl's Ultra Light Daily UV Defense Aqua Gel SPF 50 (£38.00 for 60ml)
This is the most expensive SPF on this list but it really is a great product. The consistency of this gel is definitely its selling point as it glides on the skin and is absorbed instantly.
Benefits:
Water-light formula.

Pollution protection.

For oily skin.

Fragrance-free.

Helps prevent first signs of ageing.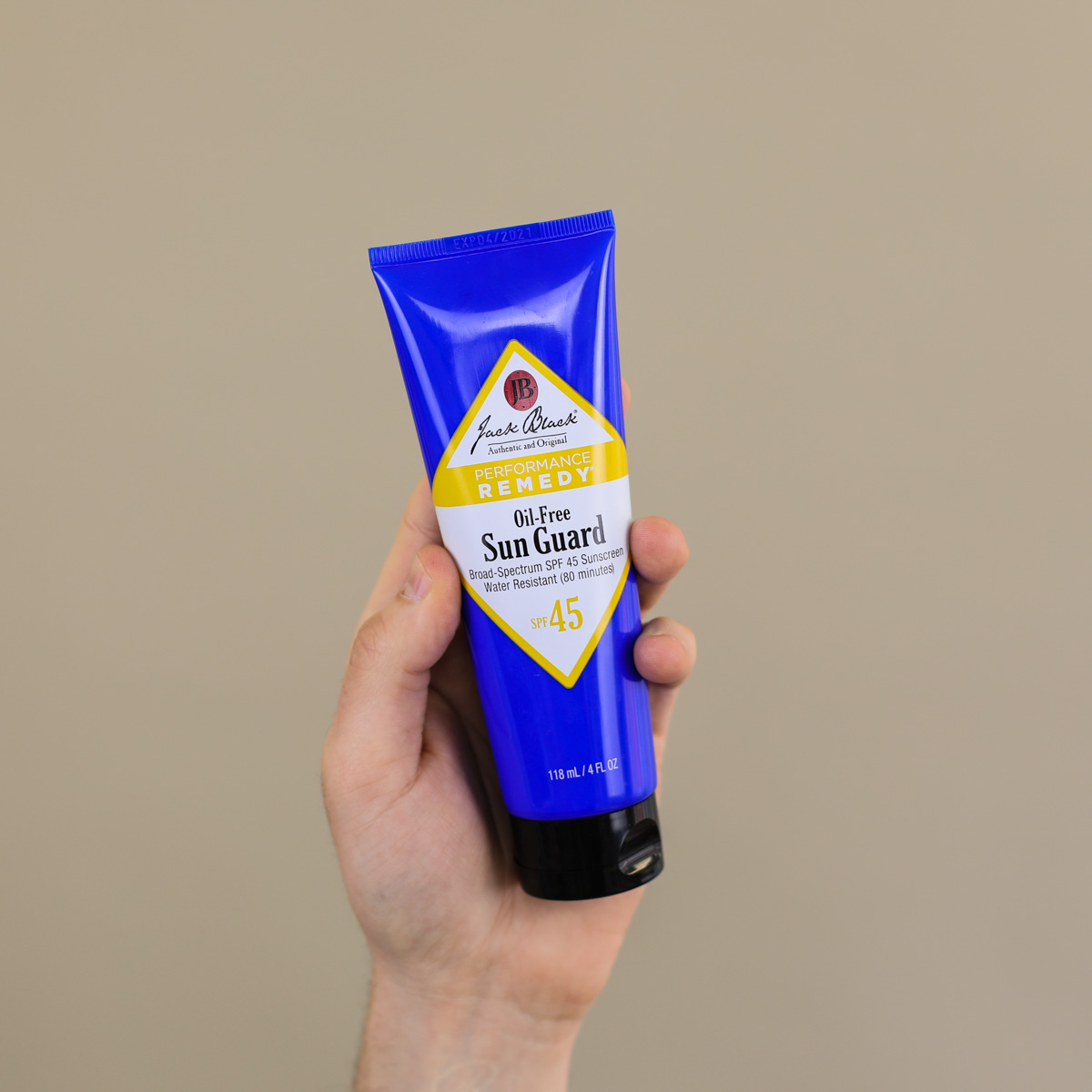 Jack Black Oil-Free Sun Guard SPF45 (£16.50)
All of Jack Black's products are fuss-free, including this Oil-Free sun cream. It does exactly what it says and provides all the protection with a high SPF and broad spectrum.
Benefits:
Water Resistant.

UVA and UVB protection.

Fragrance-free, colorant-free, oil-free.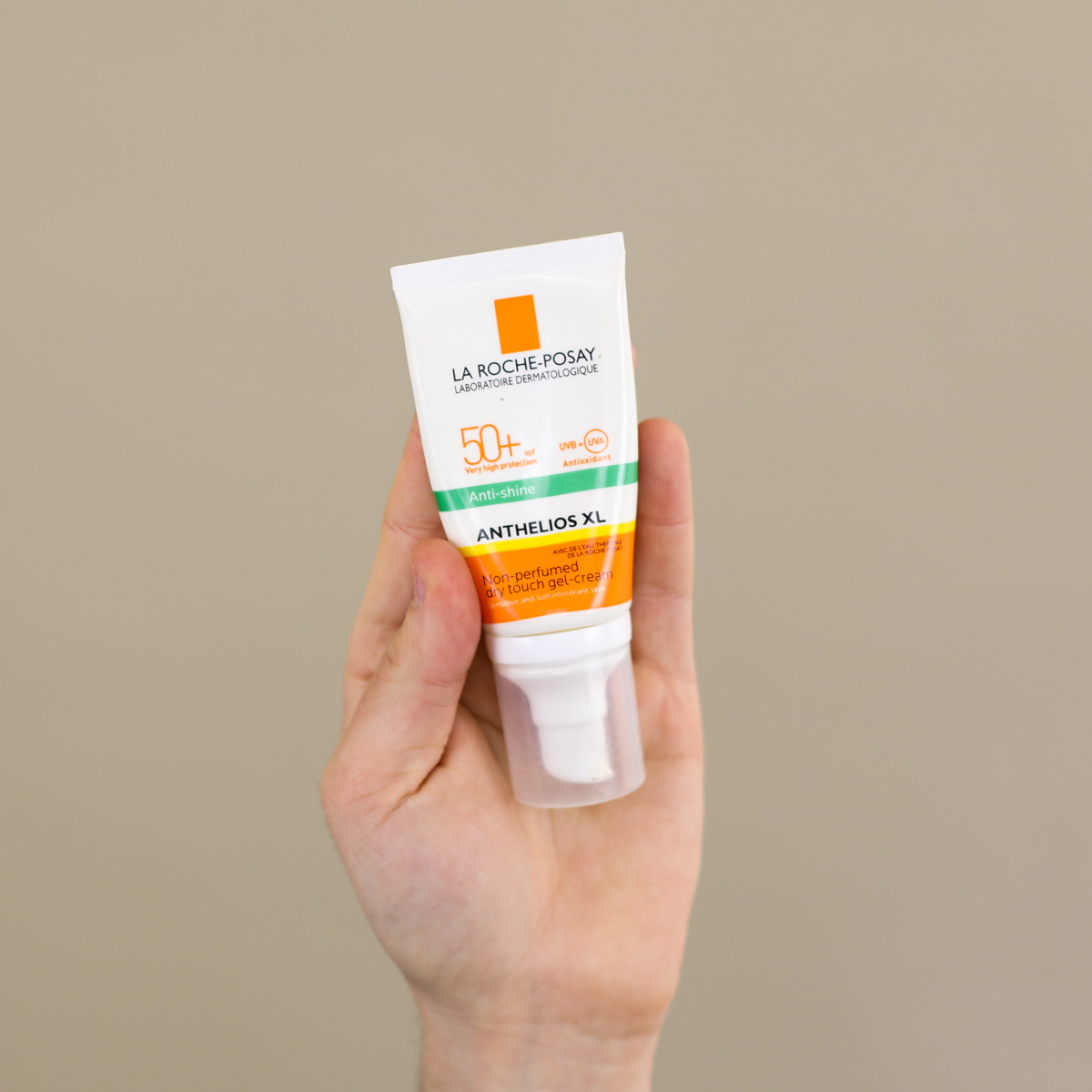 La Roche Posay Anthelios XL Anti-Shine SPF 50 (£17.00)
This is a favourite at MFH HQ. It is particularly great for guys with oily skin as it removes any shine from the skin. This is more of a gel-cream that doesn't leave you feeling like you are covered in a product.
Benefits:
Non-perfumed.

High protection .

Mattifying liquid for blemish-prone skin.

Light-weight, non-greasy, hypoallergenic.

Protects against UVA,UVB and infrared.
Other SPF Products To Try