 5 ways to be more like Tom Ford. Give these tips a go – I promise that they will elevate your grooming routine.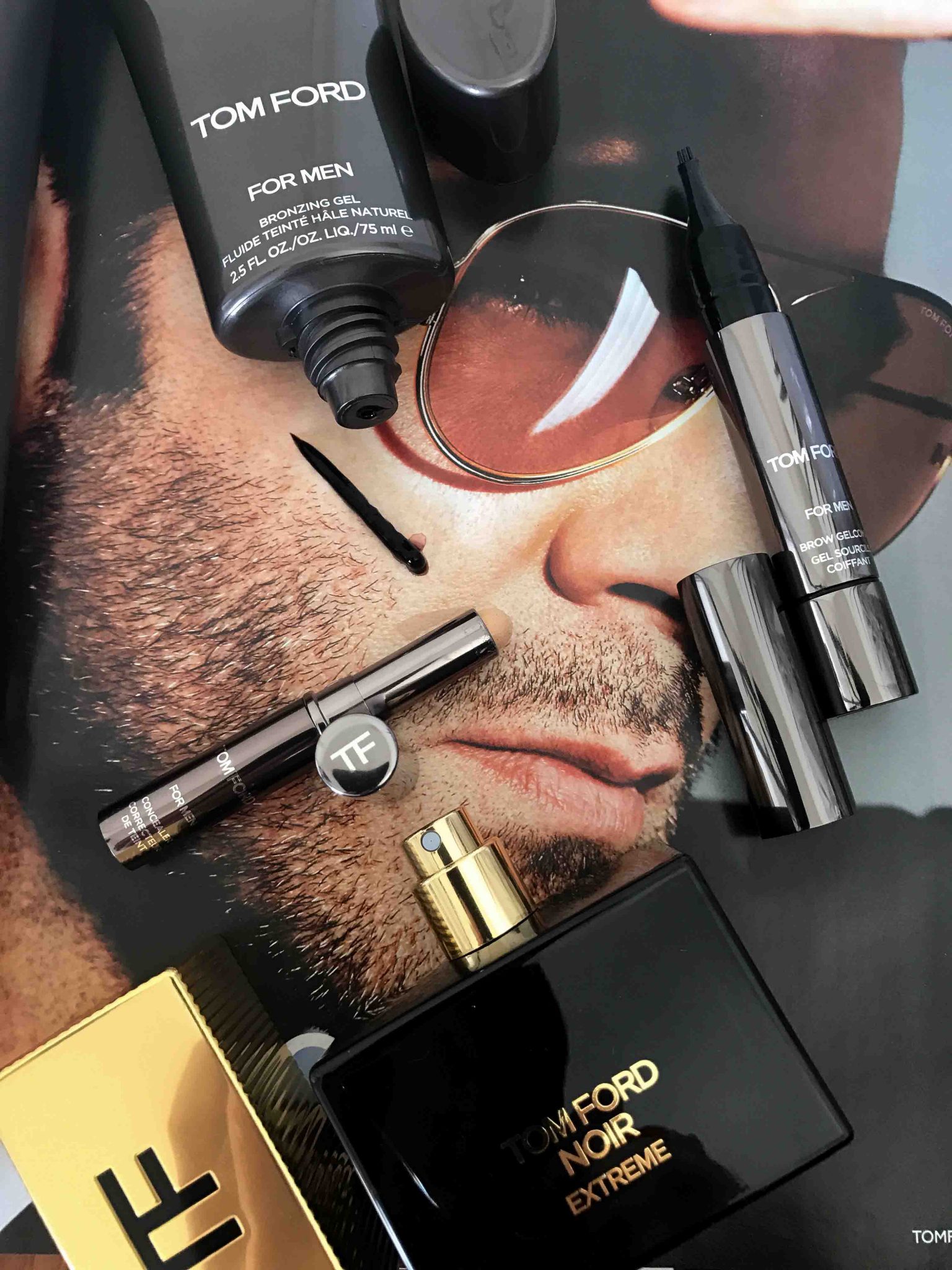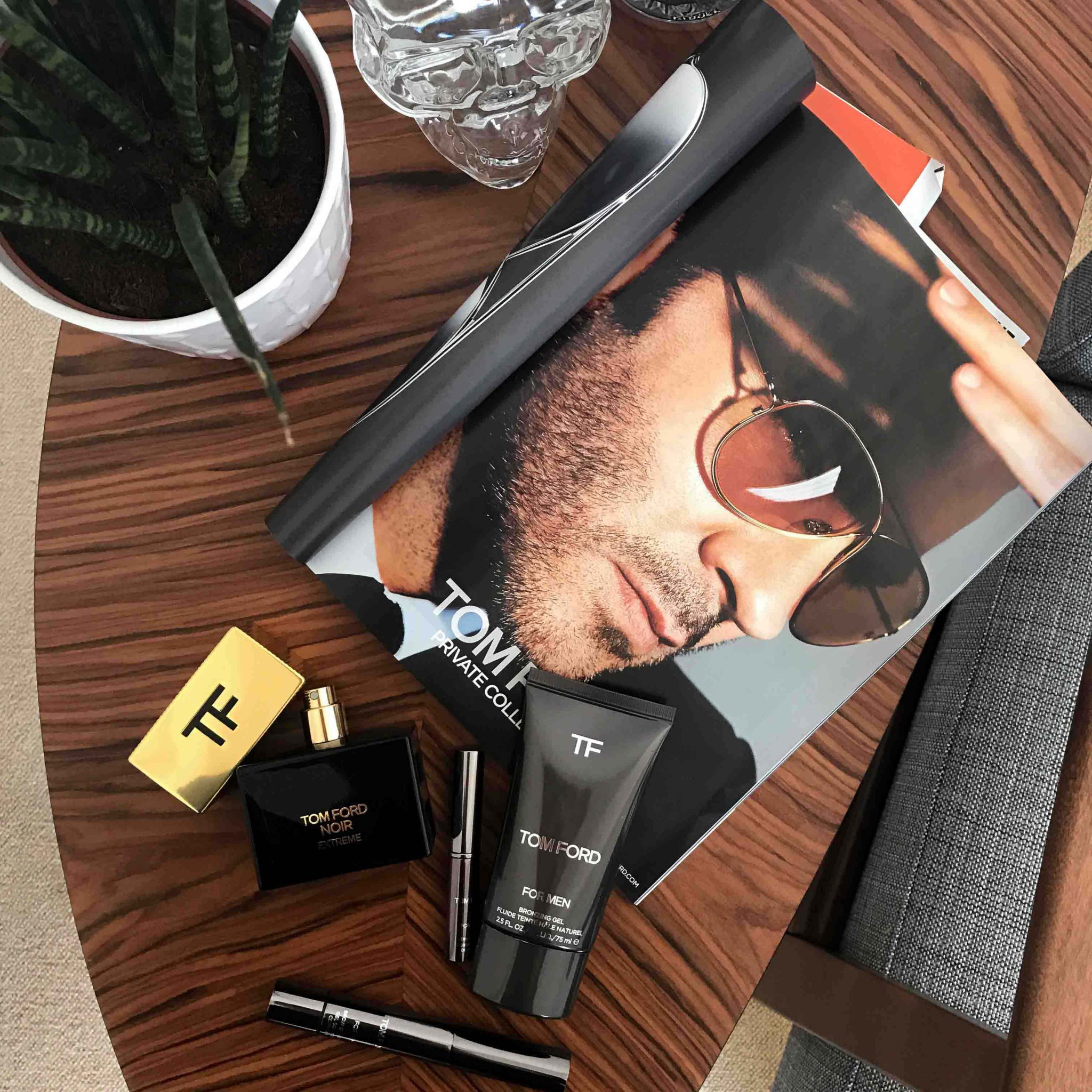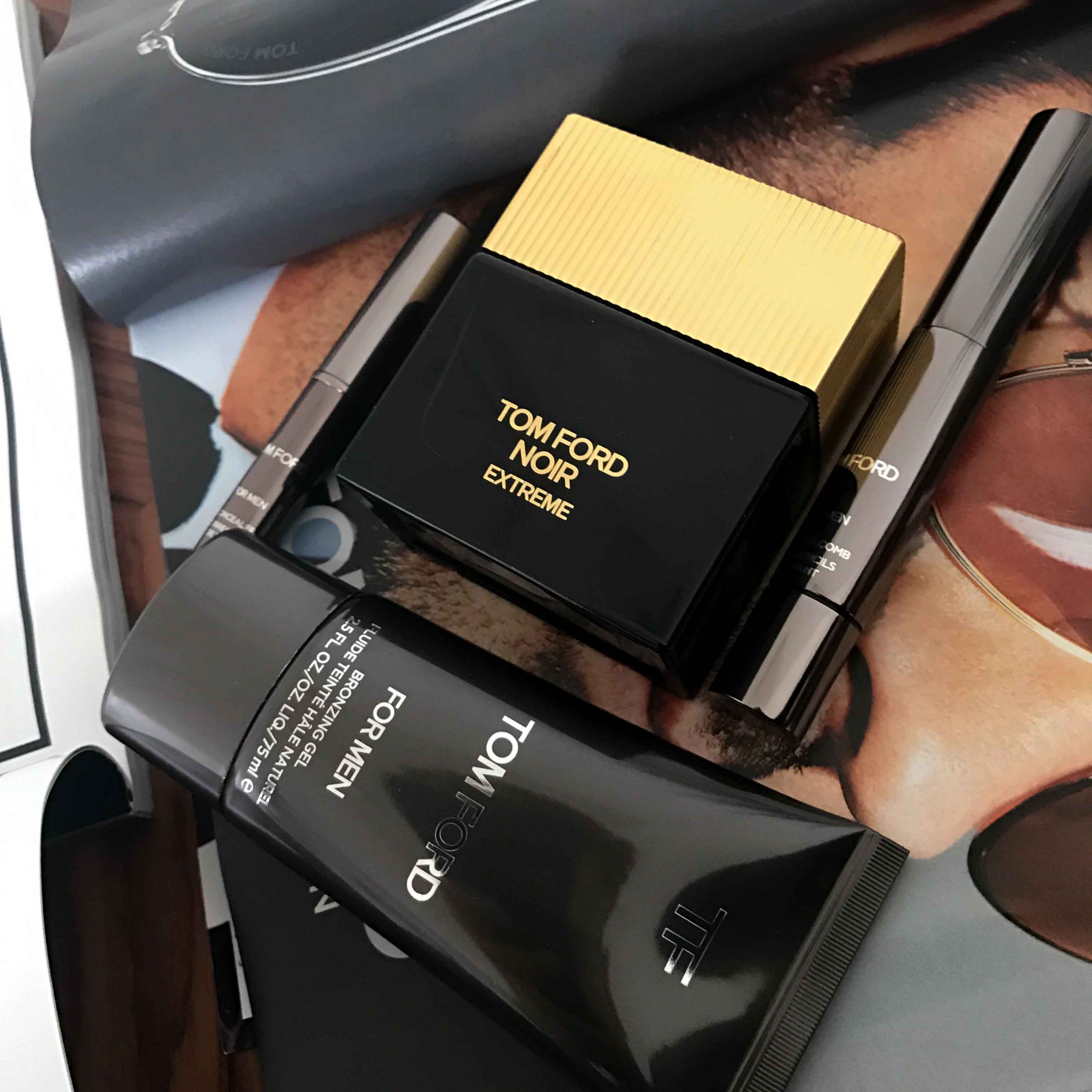 Recently I found myself sitting opposite Tom Ford. He was sat with Stella McCartney in The Fumoir Bar of Claridge's Hotel. Deep in conversation whilst sipping on a glass of something sparkling (he doesn't drink alcohol… I like to think it was an elderflower), I couldn't help but stare. He was exquisitely dressed in his trademark suit and crisp, white open necked shirt. With perfectly cropped hair and the clearest of skin, his grooming was next level.
His personal maintenance regime has been widely written about – with a strict work out regime and five baths a day. He also claims to walk around his house naked… or be dressed head-to-toe in a three-piece suit. There is no middle ground with Tom Ford.
We can all have a slice of the Tom Ford lifestyle with his Tom Ford For Men grooming range which was first launched in 2013. With products ranging from fragrances to bronzing gels and concealers, there is quite literally something for everyone.
Based on Tom Ford's 10 grooming commandments, I've picked out 5 failsafe ways to be more like the man himself.
1. Always have fresh breath
"I don't eat onions or garlic. Ever. Fresh breath is important… But never chew gum in public."
Avoid stinky food at lunch or keep a toothbrush in your gym/work bag. Don't be afraid to pop off for a post-lunch brush.
Also, keep a little bottle of mouthwash in your top drawer. Your work colleagues will thank you for it!
2. Tom Ford Bronzing Gel: Keep your skin looking bright
We always look our best after a holiday in the sun. Our skin looks brighter and we look healthier.
That said, sunbeds are not the way forward. Instead, add a few drops of liquid bronzer into your daily moisturiser to bring up your skin tone and inject a little more life into your complexion.
One of my favourite products is the Tom Ford Bronzing Gel. Try adding directly onto the skin (just above the cheekbones) for an instant glow or – as I do – add to your moisturiser for a more even and undetectable finish.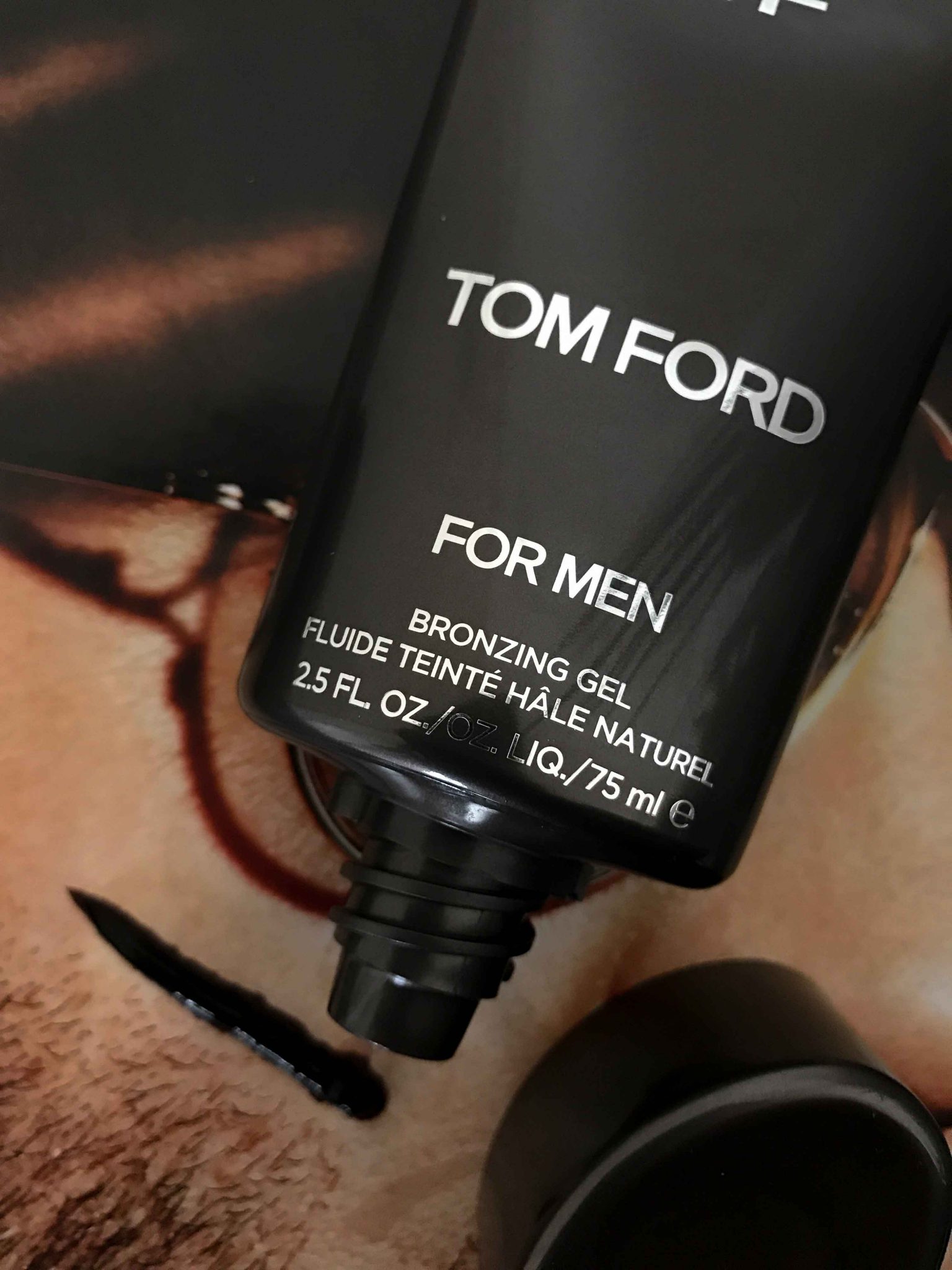 3. Tom Ford Concealer: Don't be afraid to use a cover up
We're most definitely in an age where men's 'makeup' is on the up. That said, there is still a major taboo about men embracing the use of concealers and powders.
Speaking about Hollywood's grooming secrets, Tom Ford said,
"If you're at the Oscars there's not a man on that red carpet who is not wearing make-up. Most straight actors I know get quite used to it. Even when they go out in real life they grab some sort of bronzer and they throw it on. They dye their eyebrows, they dye their lashes – they know the tricks. But they won't talk about it because I think that a lot of men confuse wanting to look good as something feminine. Using a bit of cover stick to cover broken capillaries or a spot or a pimple, I'm not trying to look like a woman. There is no shame in wanting to look like the best version of you."
Invest in a concealer stick to cover up any skin blemishes (from shaving or spots) and dark under eye circles.
The Tom Ford Concealer is a solid investment. I've used it on shave cuts and hangover spots (a common occurrence).
A small dot onto the skin followed by blending with your finger will rid your skin of the 4 martinis you had the night before.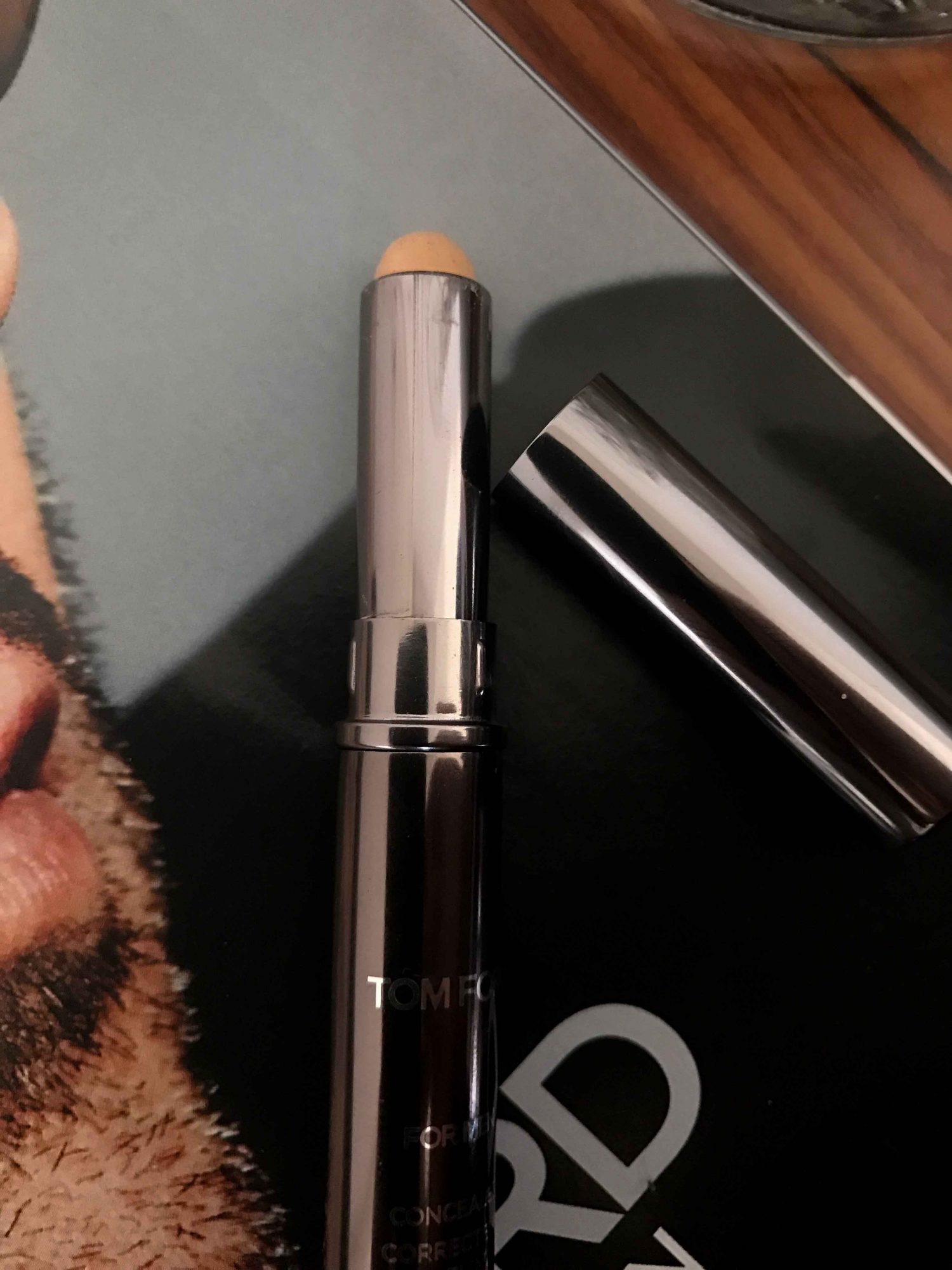 4. Tom Ford Eyebrow Gel: Frame your eyes
There's that great phrase that says, 'if the eyes are the windows to the soul, then eyebrows are the curtains that frame these windows.'
Tom Ford is a great believer in keeping your eyes bright and white. You can also help to attract attention in and around the eyes by grooming your eyebrows.
Using the Tom Ford Brow Gelcomb, I tame and thicken my brows to pull the attention into my eyes. For me, this is a great way to frame your eyes and add a little more character to your face.
For a more dramatic look, comb your eyebrows up and out.
5. Tom Ford Fragrance: Always smell good!
Smell is important. Make a great first impression by investing in a cologne that suits you and your personality.
Tom Ford private blend fragrances are at the top of the fragrance game – with a top shelf price to match.
For a tighter budget, go for the Tom Ford signature scents. I'm a big fan of Tom Ford Noir Extreme. The fragrance is mix of sweet and spicy – defined by a rich, woody base, layered with a blend of Thai Basil and Persian Lemon. The notes of hearty Leather and Black Plum will leave a lasting impression.
Extreme by name and extreme by nature – a couple of squirts go a long way.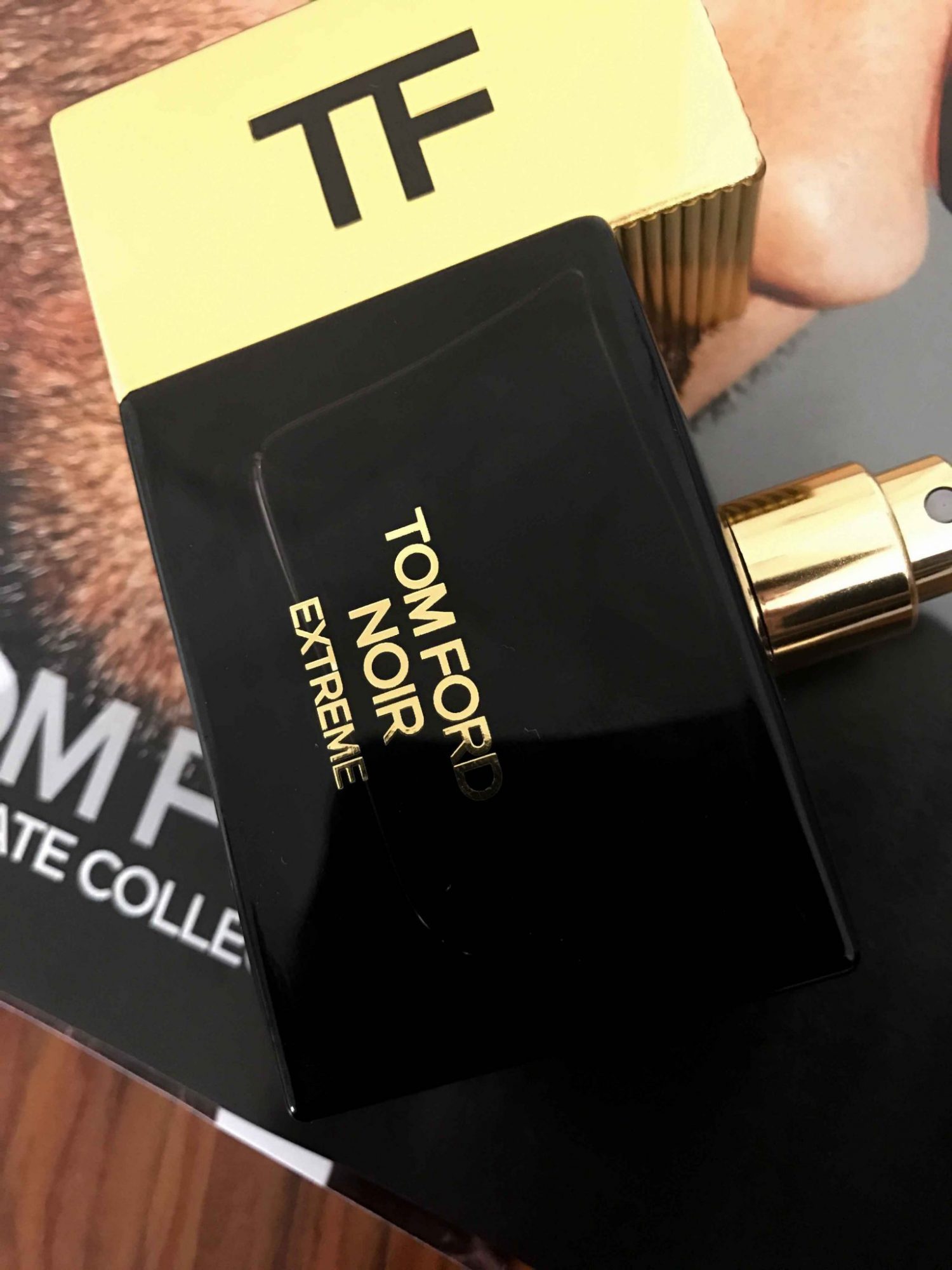 ---
The Tom Ford Products were provided by MR PORTER. Check out MR PORTER Grooming and their Tom Ford Beauty range.