Skincare and grooming can be a scary world. We are constantly told what to do and how to do it. That's great, but will it work for you?
I am all about giving you guys the information in order to make your own informed decisions and choices in grooming. I think as long as you're making an effort to look after your skin, you are doing a whole load more than a lot of others.
Working with Japanese skincare brand BULK HOMME, I have a 3 step skincare routine that could be perfect for you. From there, you can scale up and add in other products and steps, customising your routine for your skincare. But first, let's start here…
---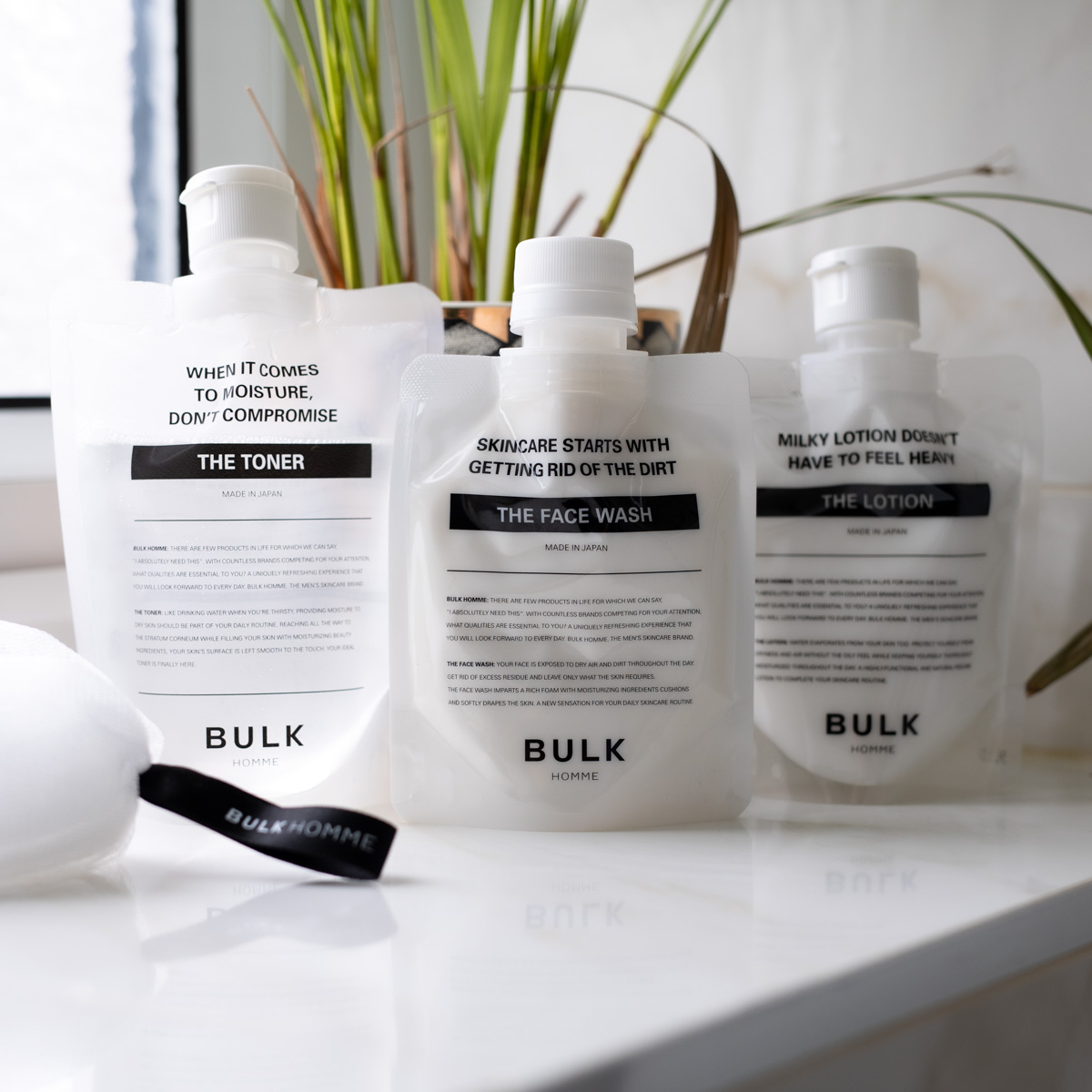 Who Are Bulk Homme?
Award-winning Japanese skincare brand BULK HOMME have made their way to Europe!
Focussing on plant-based and natural components, BULK HOMME carefully selects ingredients to create products that not only look and smell great (a signature light, floral-fruity scent), but products that really do work to promote bright, healthy and beautiful skin.
From face (like the below 3 steps) to hair and body, BULK HOMME provide a complete solution to everyday self-care for men.
Step 1: Cleanse
Apply a little of the face wash product onto the BULK HOMME bubble net.
Add a dash of water and rub the net together until a rich lather starts to appear. The bubble met brings out the full lathering potential in the face wash!
Wet your face before applying the lather onto your face.
Gently massage your face with circular motions – paying particular attention around the nose, on the chin and up onto your forehead.
Rinse off thoroughly with water.
The face wash by BULK HOMME removes dirt and sweat without dehydrating your skin. The formulation includes raw soap that produces a gentle, elastic lather; whilst the inclusion of clay minerals help to absorb dirt and oil from the skin.
Be kind to your face! Aggressive washing can cause micro-tears or damage. Only use the bubble net to create the lather. Do not use it directly on your face.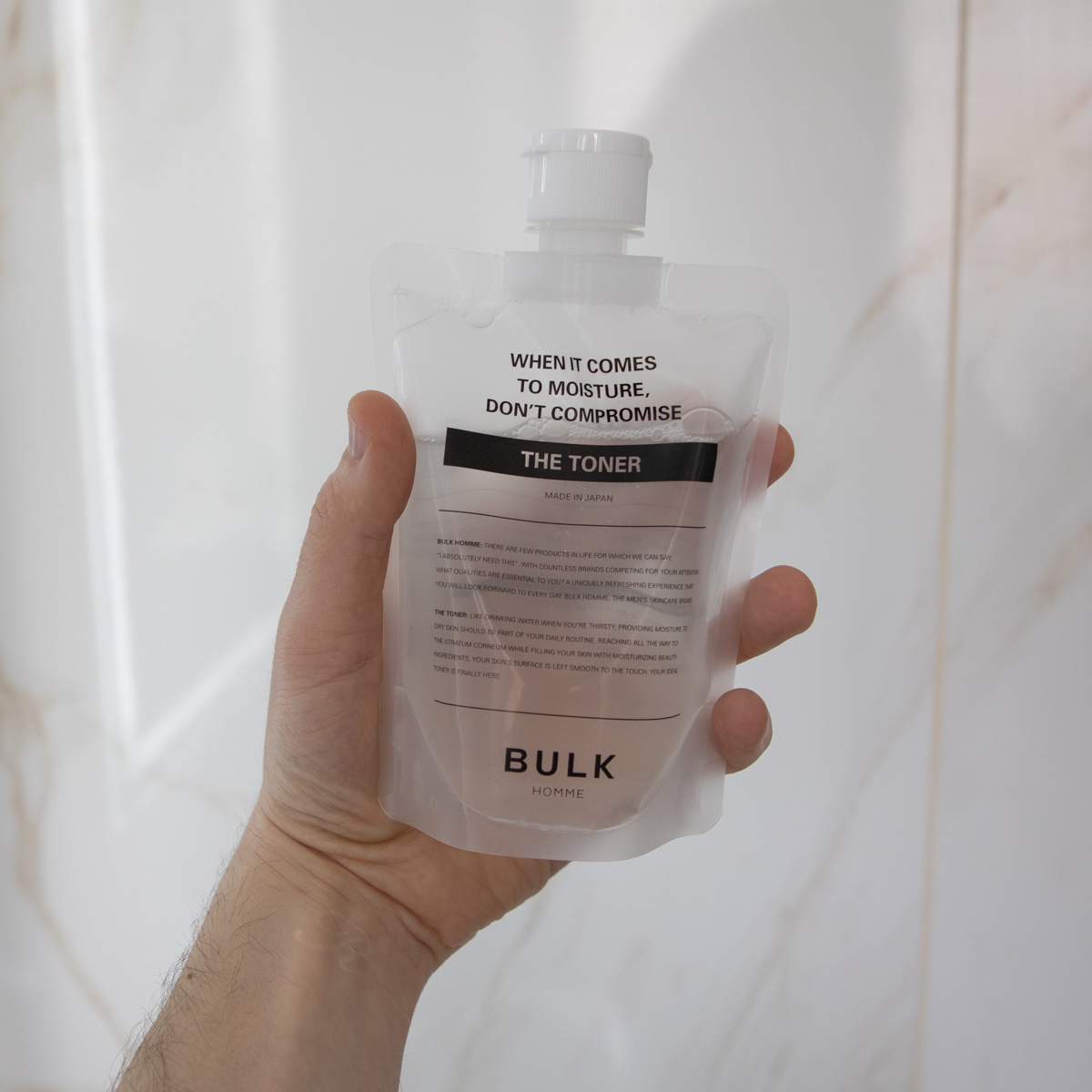 Step 2: Hydrate
Gently rub the toner into your face using light, sweeping motions. Use your hands or a reusable cotton pad.
Pay particular attention to any dry areas – especially around the nose and onto the cheeks.
The BULK HOMME toner helps to maintain your skin's moisture balance – keeping the skin hydrated without leaving any stickiness on the skin.
Suffer from shaving cuts and nicks? Just swipe a little of this across your skin to instantly soothe it.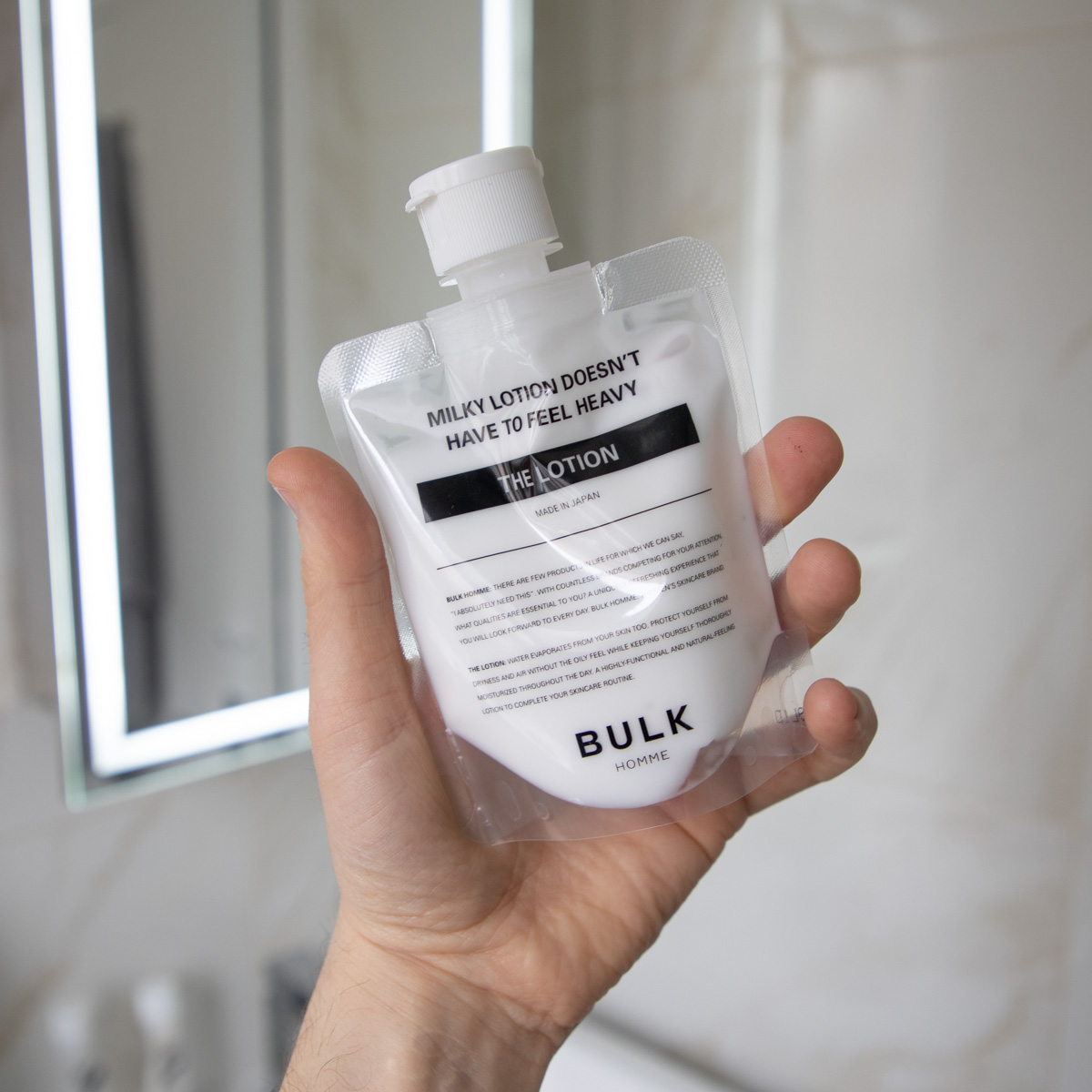 Step 3: Protect
Squeeze a teaspoon full of the lotion into your hands.
Gently rub into your face.
Sweep up on the neck and be extra careful around your eyes.
The lotion helps your skin preserve its elasticity and prevents loss of moisture. The formation is light and easily absorbed into the skin without a greasy residue.