The INKEY List is a British brand which launched in 2018. They started with a skincare range which, after a huge amount of sales, rapidly became a cult brand.
Their ethos revolves around "the power of the single ingredient" so their products are completely pared back. They believe you don't have to pay a fortune for effective products and so everything they create is under £15, but still contains all the high-quality ingredients you need.
In 2020, the company has expanded and they decided the same focus, of using powerful ingredients, should also be used with hair.
Man For Himself is extremely excited about The INKEY List hair treatments as they really do target key issues that we – as men – have with our scalps and hair. They have been formulated to work on all hair types, and whether your hair is thinning or just limp and lacklustre, there is definitely a product for you.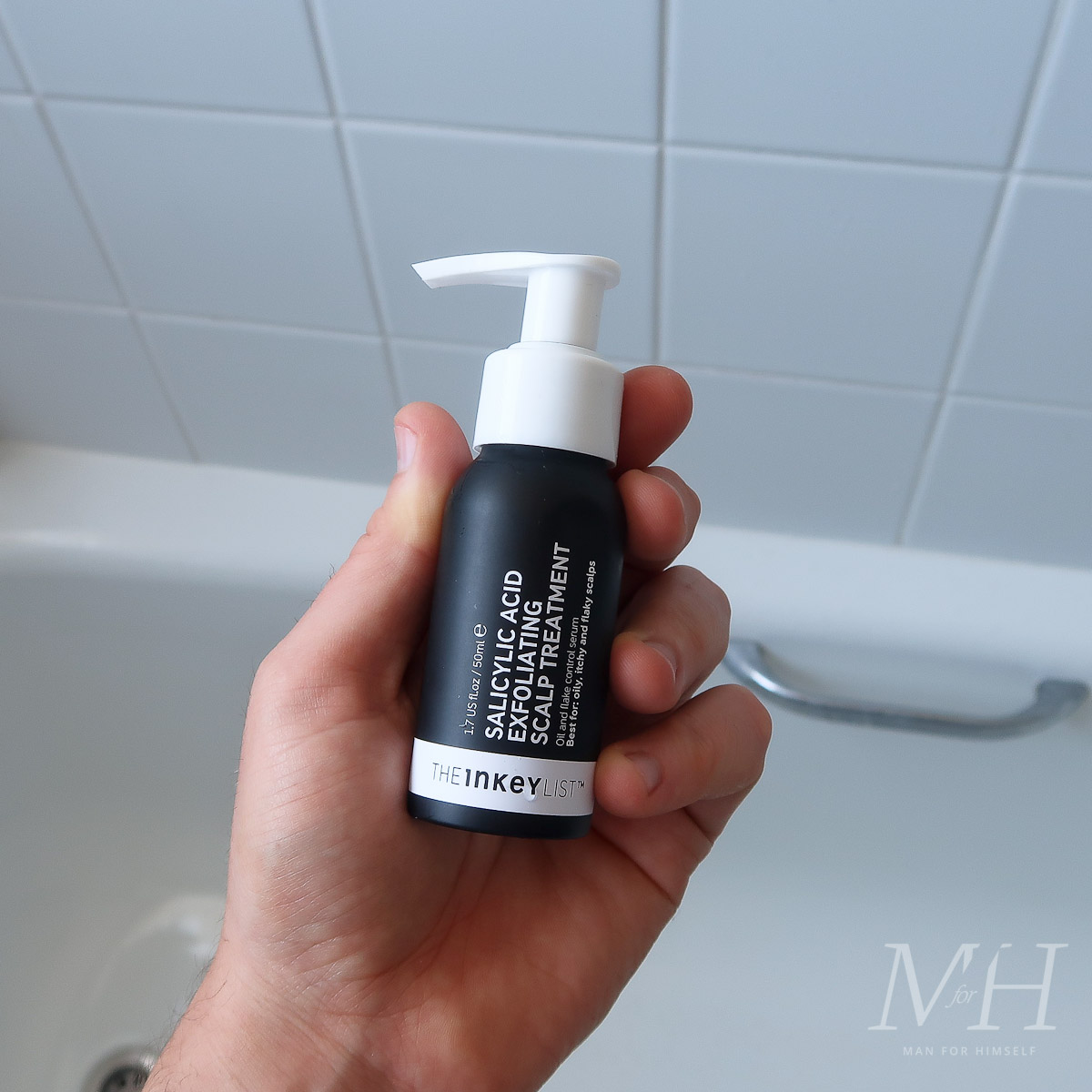 Best for dry, flaky, itchy scalps
Salicylic Acid Exfoliating Scalp Treatment – £11.99
This scalp treatment helps remove the build-up of product and dead skin cells. It also helps to balance the scalp's oil production and moisture levels.
Key Benefits:
2% Salicylic Acid helps to exfoliate the scalp and restore oil levels.

2.5% Fluidpure™ reduces scalp's redness.

1% Panthenol helps to hydrate and moisturise hair.
Best for thinning hair
Caffeine Stimulating Scalp Treatment – £14.99
Caffeine helps to stimulate the skin cells and hair growth, which in turn reduces hair loss and improves hair thickness. This serum literally awakens the scalp.
Use this treatment overnight.
Key Benefits:
1% Caffeine powder stimulates the scalp and hair follicles.

1% Redensyl™ – clinically proven to reduce and prevent hair loss.

1% Betaine conditions and softens.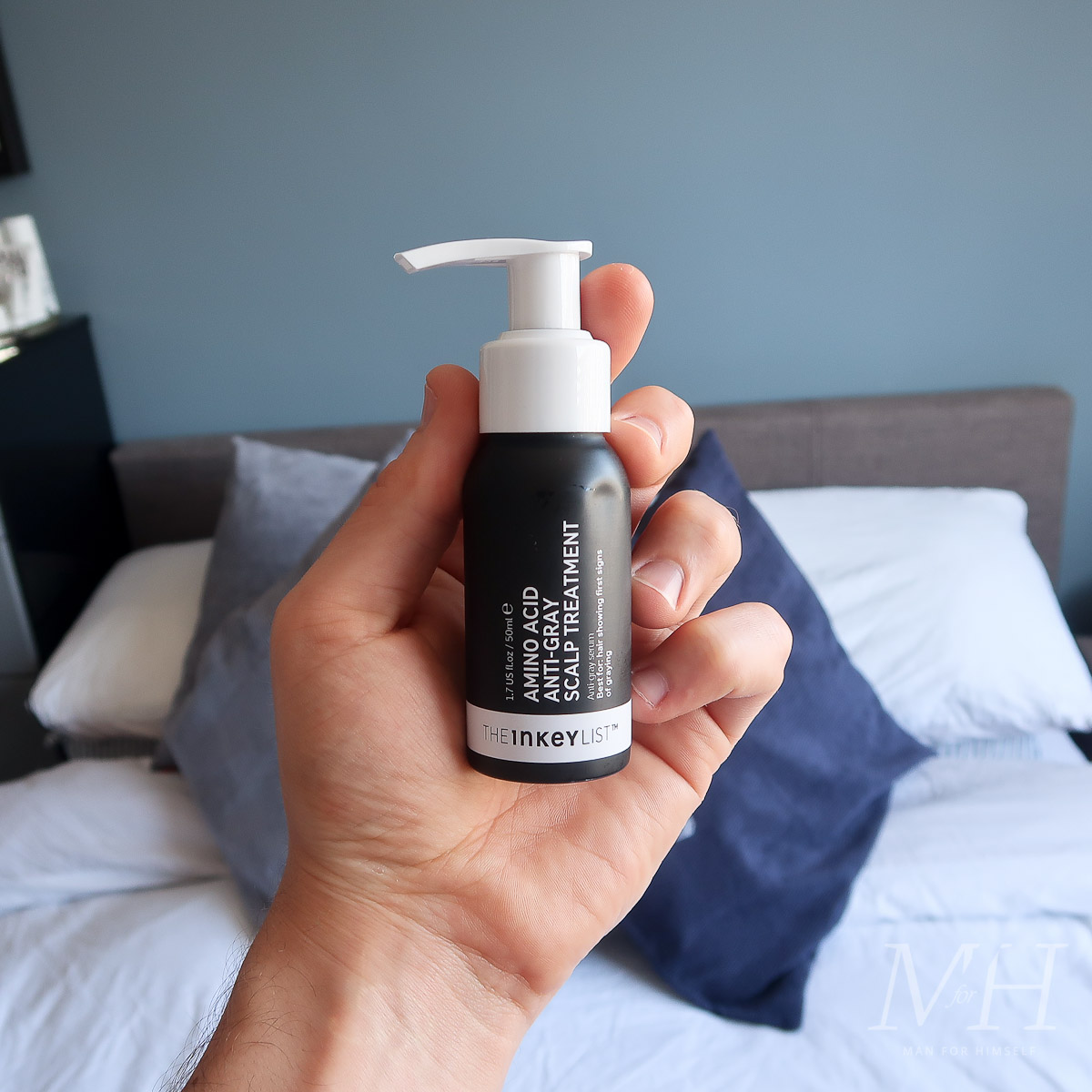 Best for greying hair
Amino Acid Anti-Gray Scalp Treatment – £14.99
Whilst we recommending embracing the grey, some of you naturally continue to be self-conscious about it. This treatment helps prevent colour loss, as well as improving scalp health.
Use every night over a 4-month period.
Key Benefits:
1% Darkenyl™ reactivates pigment in the hair follicle to reduce and prevent grey hair.

1% Panthenol to rehydrate and condition.

1% Betaine conditions and softens hair.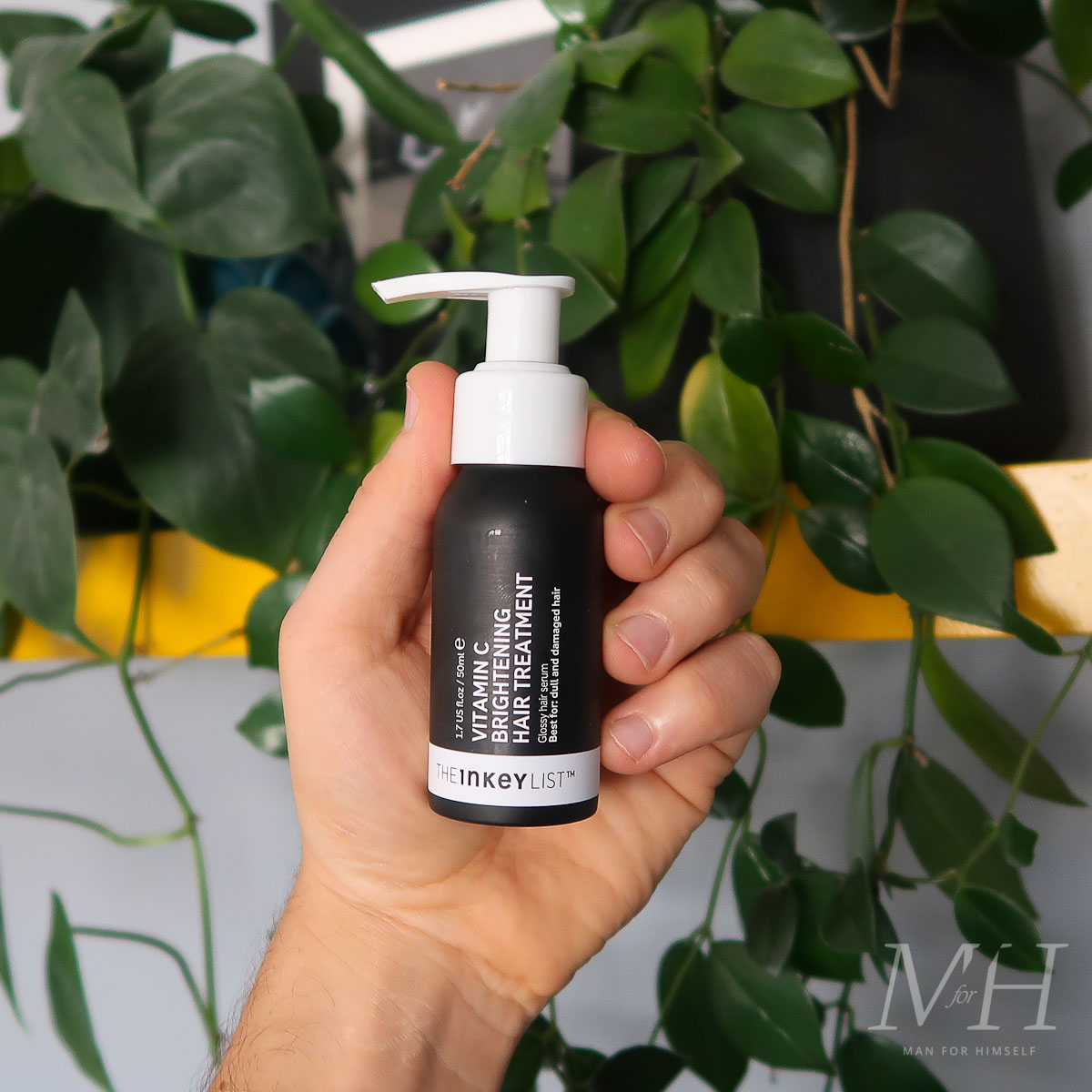 Best for dull and damaged hair
Vitamin C Brightening Hair Treatment – £9.99
Packed full of anti-oxidants, this Vitamin C serum will immediately bring any dull and lacklustre hair back to life. This is perfect for those of you with dry and damaged hair.
Use in the morning or at night on clean wet or dry hair. Style as normal after.
Key Benefits:
0.5% VCIP (Vitamin C) targets dullness and repairs damaged hair.

2% Lustreplex™ helps to increase the hair humidity resistance factor.

1% Betaine conditions and softens hair.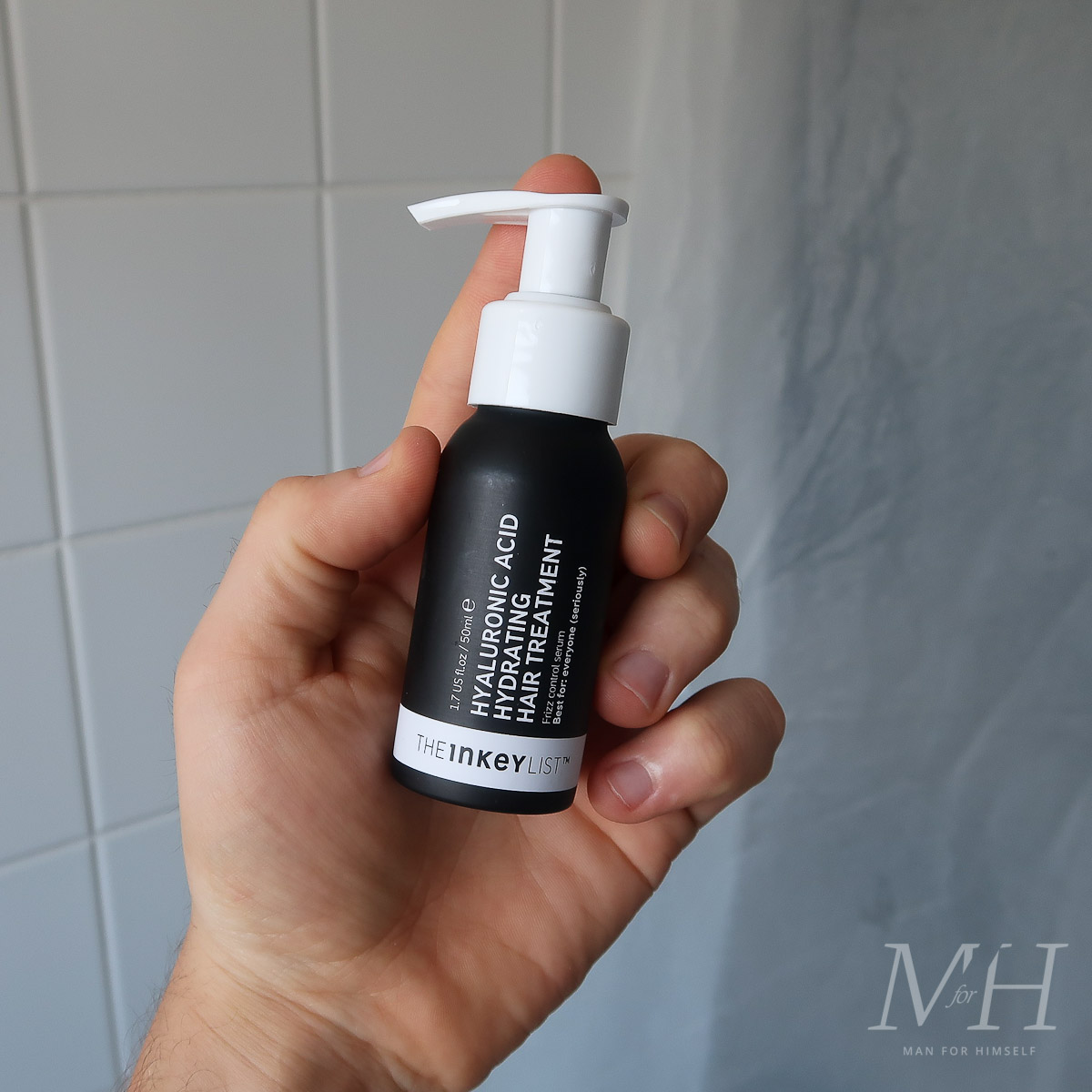 Best for frizzy hair
Hyaluronic Acid Hydrating Hair Treatment – £9.99
In skincare, hyaluronic acid penetrates multiple layers of the skin. In this hair treatment, it works the same by nourishing deep into the hair strands. It will prevent hair becoming brittle and protect it from pollution.
Key Benefits:
2% ResistHyal™ helps to hydrate, reduce frizz, and increase shine.

1% Panthenol deeply nourishes hair.

1% Betaine conditions and softens hair.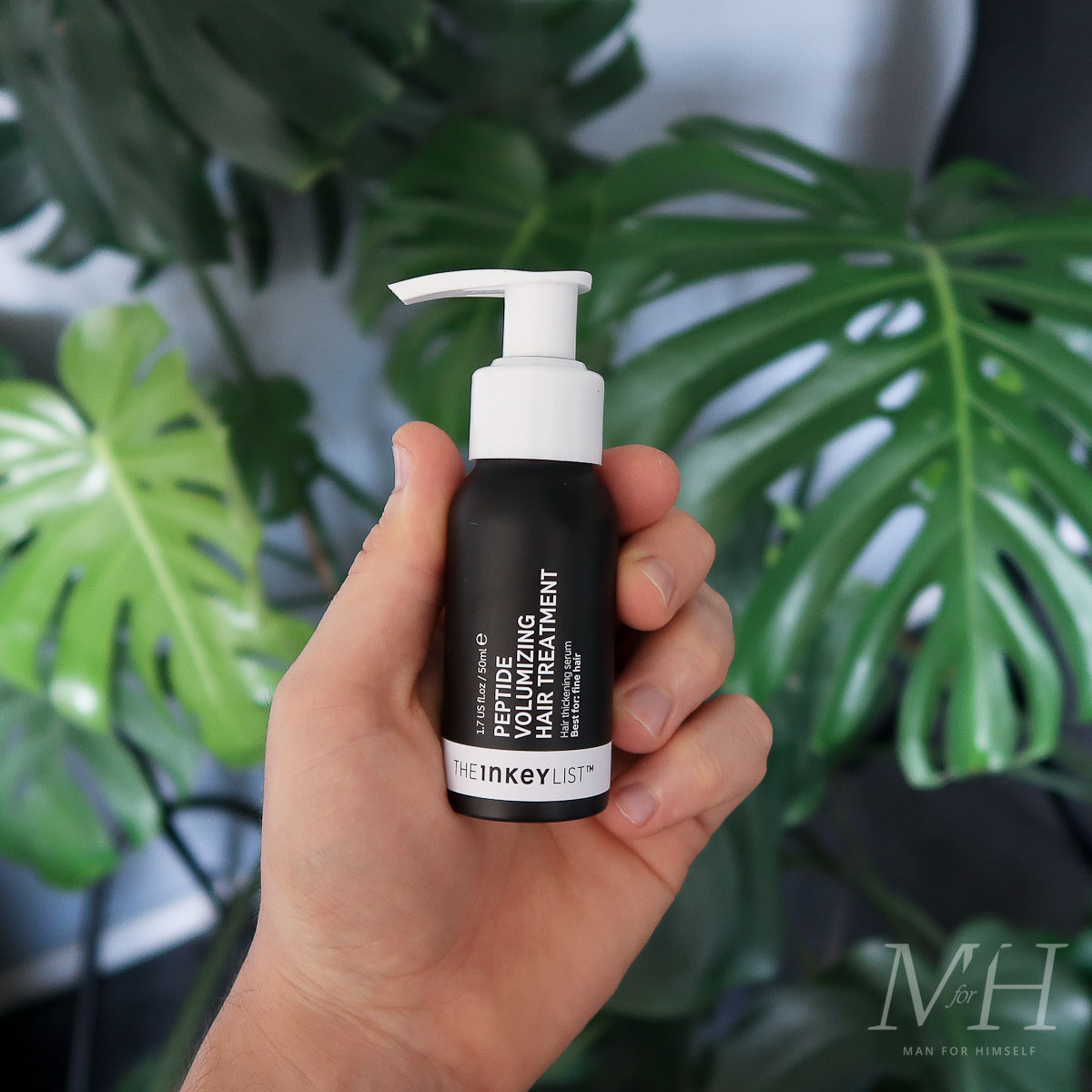 Best for fine hair
Peptide Volumizing Hair Treatment – £9.99
Are you struggling with limp hair? This lightweight serum will give it that boost, thanks to peptides. The diameter of individual hair strands will increase and in turn appear thicker and healthier.
Key Benefits:
2% Keranutri™ aids hair's thickness and volume.

2% ACB Pisum Sativum Peptide further increase hair volume.

1% Betaine conditions and softens hair.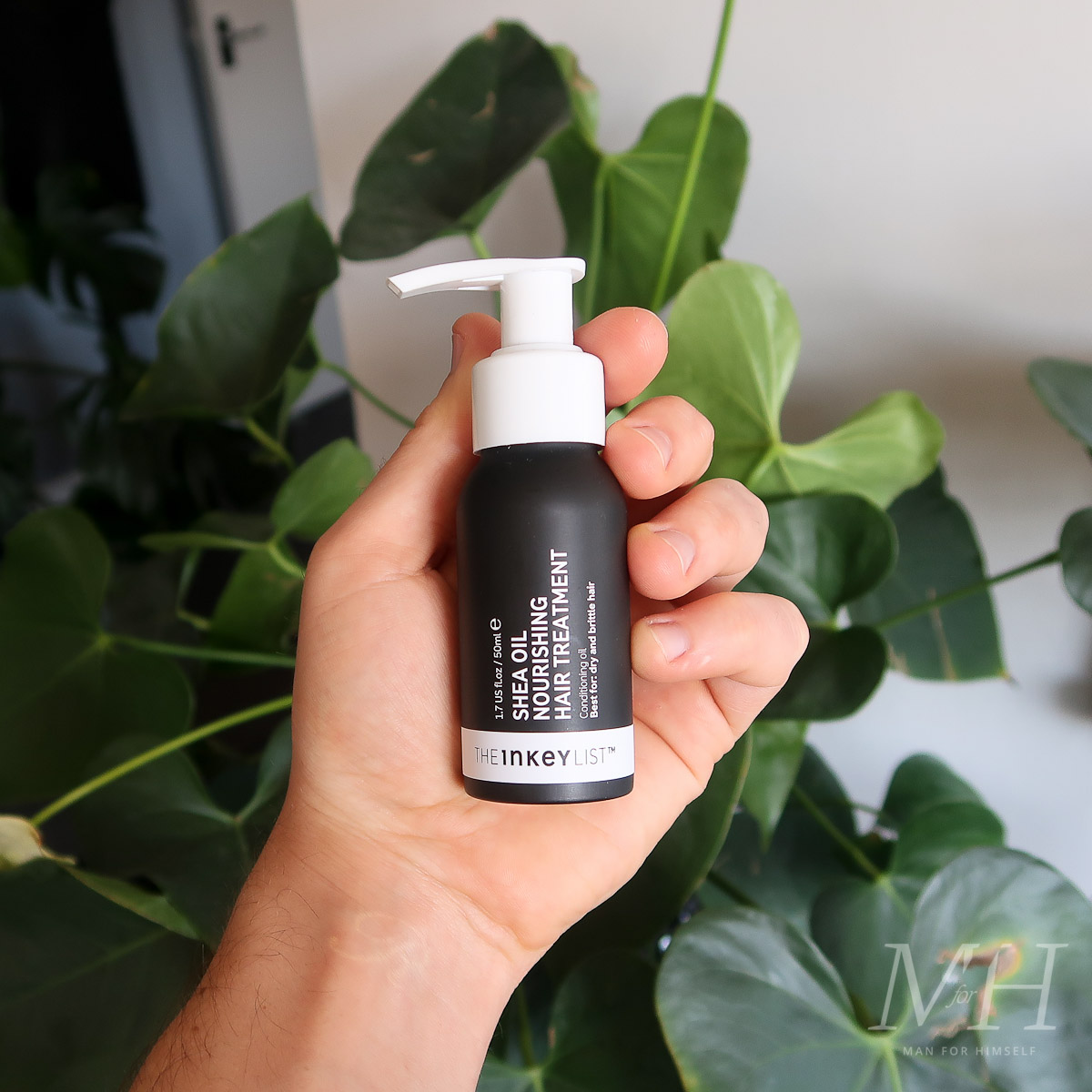 Best for dry hair
Shea Oil Nourishing Hair Treatment – £9.99
Shea and jojoba oil work together to deeply nourish the hair. The non-greasy formula will hydrate dry and brittle hair, preventing it from splitting and breaking.
Key Benefits:
10% Lipex SheaLight helps to give hair more luster and shine

5% Jojobaoil deeply nourishes ends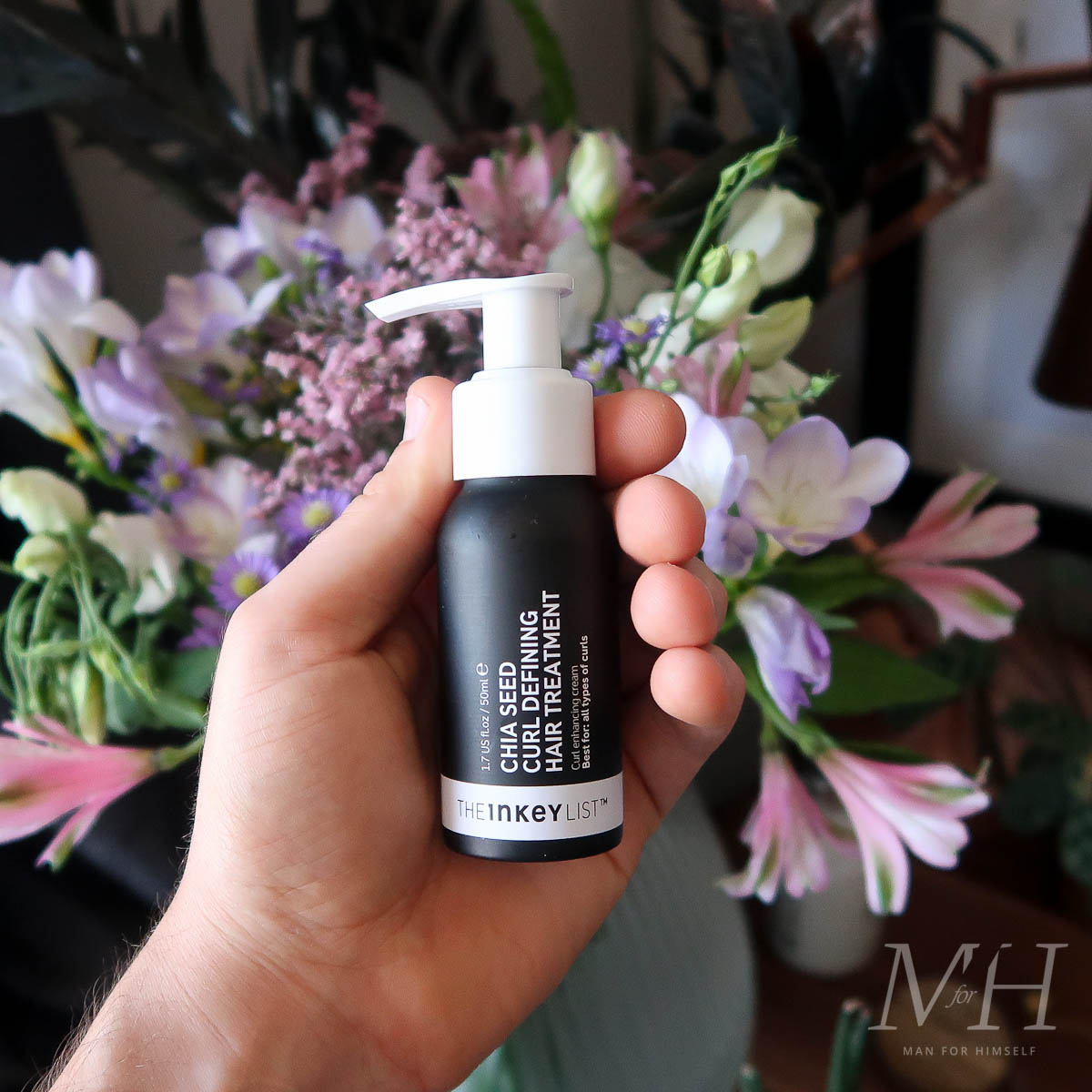 Best for curly hair
Chia Seed Curl Defining Hair Treatment – £7.99
This protein-packed cream is perfect for unmanageable wavy and curly hair. Curls will appear bouncier, more defined and will be much easier to handle. It will help in keeping curls in place for longer during styling as well.
Key Benefits:
2% ProCutiGen® Bond is a clever ingredient derived from chia protein that helps to restore hair strength and prevent against chemical damage.

1% MiruStyle™ aids longevity and keeps curls bouncy and full.

0.5% Phytanriol helps to reduce signs of hair damage.