 This is a super-simple, fuss-free, natural looking hairstyle for guys with medium length hair.  Using just two products, I've added texture, definition and volume for a look that's perfect for any day. 
Spritzing Label M's Thickening Tonic into my towel dry hair, I've used a hairdryer (low temperature, fast speed) to shape my hair and build volume.
Once dry, I've added more texture and movement by applying a 10p/dime sized amount of Label M's Deconstructor into the hair. From back to front and root to tip, I've worked the product throughout the hair – without worrying how rough or messy it looks.
To finish, you can give the hair a quick blast with a high hold hairspray to freeze the style in place. I, however, like leaving it loose for a style than can be reworked throughout the day.
Top tip: Don't overdo it. Stop just before it looks perfect. Easier said than done, I know!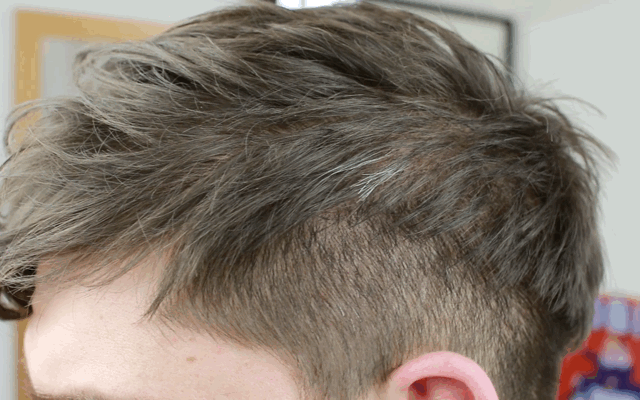 I'm using…  
Label M Thickening Tonic
Label M Deconstructor
My hair… 
My hair was cut two weeks ago as a clipper length one on the back and sides. The top has been left long (9 cm to 5cm – front to back).