Every now and then we all experience greasy hair; whether it's from having no time to wash it, or perhaps it's due to a product causing the issue.
For some, unfortunately, having greasy hair can become a regular occurrence and it can be difficult to control. Man For Himself  explains the causes of greasy hair; and our top tips to get rid of it.
Have you suffered with greasy hair? Let us know in the comments below!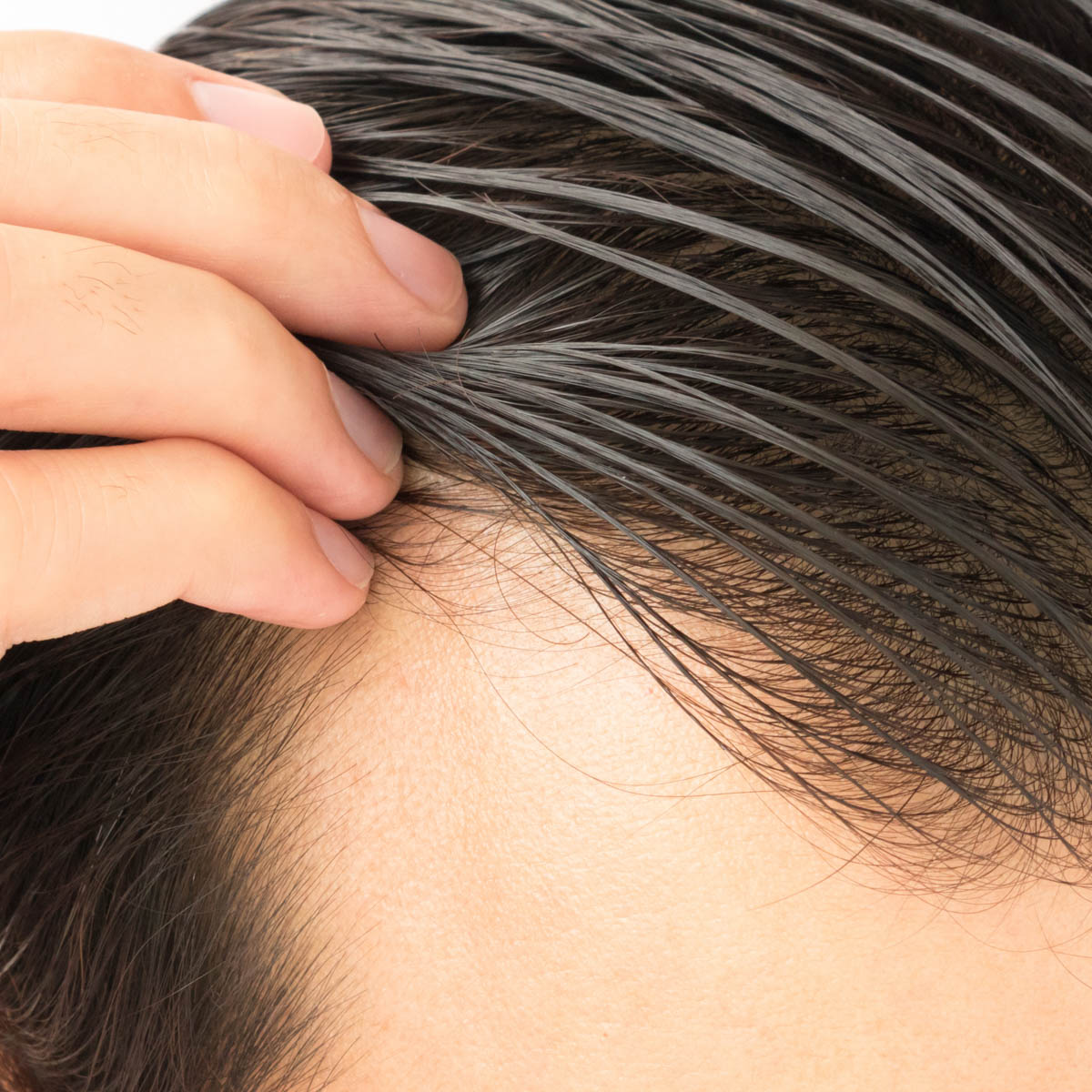 What Causes Greasy Hair?
We naturally produce oils from the sebaceous glands in our skin; on our face, head and all over our body. So don't worry, having oil in our hair is a completely natural process. We need the oils (sebum) to keep our hair healthy as it prevents hair from becoming brittle and breaking. This oil also acts as a waterproof layer to protect the skin.
Overtime this oil can build up which makes our hair look greasy and dirty. This build up can be due to numerous issues.
Over-washing – this is a common cause of greasy hair and as the greasier it gets we feel the need to keep washing it. This over washing strips the scalp of natural oils, and cause the sebaceous glands to produce more oil to compensate for the loss.
Over-touching – we all like to keep our hair in place but as you touch your hair you transfer oil off your hands and onto the head.
Over-brushing – brushing your hair stimulates oil production.
Wrong products – a build up of product can create an unwanted layer on the skin. This can be from a stying product, like wax, or from a heavy conditioner.
Stress – the sebaceous glands are sensitive to our stress levels.
Genetics – if your parents have oily hair/skin, you are more likely to be vulnerable to the same condition.
Hormones – an increase in hormones can affect the oil production process. Puberty and medication can alter the level of your hormones.
Skin conditions – it is important to keep the skin on your head healthy. You might have dry skin due to eczema or psoriasis. As the skin dries and sheds, the sebaceous glands will produce oil to compensate for this loss.
Unhealthy diet – eating a lot of fatty foods will contribute to the increase of oil from the skin.
Hair type – Those of you with thin hair are unfortunately more vulnerable to greasy hair as there is less hair for the oil to cover.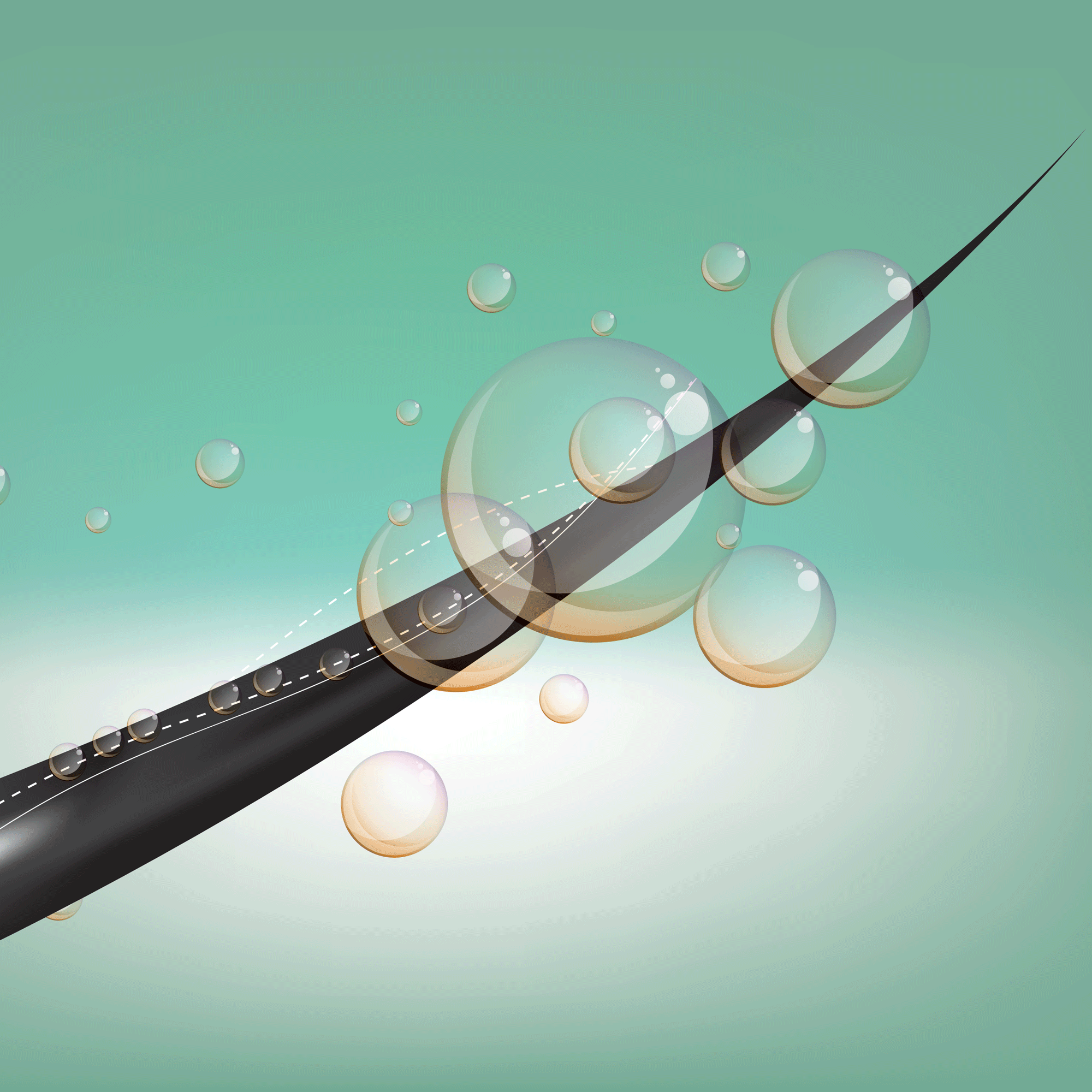 How To Stop Greasy Hair
If you have very greasy hair, don't panic, there are many things you can try to help alleviate the problem. If you know the issue is down to genetics, unfortunately that is more tricky to solve, but there are still ways to cope with it on a daily basis.
Wash 2 or 3 times a week – you need to find a good balance for your hair type. There is no need to shampoo every time you have a shower. Try using warm water rather than any products.
Switch up your shampoo routine – mix in a menthol-based shampoo into your routine.
Check the ingredients in the products you use – don't use any with added oil, such as argan oil.
Try a natural remedy such as lemon juice – mix two lemons with a quarter of distilled water – lemon acts as an astringent and removes oil.
Take some time off from using a conditioner, or just condition the ends.
Consult with a dematologist – it might be you have a skin condition that needs treating.
Exercise – health of body and mind is very important, and this also affects the health of the hair.
Diet – make sure you are eating plenty of vegetables and reduce the amount of fatty foods you eat.
What Are The Best Products For Greasy Hair?
Choosing the right products for your hair is extremely important. They have a massive impact on the health of your hair and the skin on your scalp.
If you have thin hair, perhaps try a thickening shampoo. This will help add protein to your hair follicles and in turn stimulate hair growth. Man For Himself has discussed this in more detail here.
For naturally greasy hair try one of these:
Shampoo specifically for oily hair, particularly with tea tree or menthol – tea tree is good for the skin and will help dry out the scalp.
Light-weight conditioner – a heavy conditioner will contain a lot of oil and clog up pores.
Clarifying shampoo – this will strip out any dirt. It is recommended to use it 2 to 4 times a month
For thinning hair, try a thickening treatment like Nioxin.
If you want to use a styling product, use a matte paste so it doesn't add shine. Don't use a lot.
Avoid products with silicone – they can build up and attract oil and dirt.
Dry shampoo – this can be used instead of washing your hair on a daily basis. Be careful not to use much as it can also clog pores.
MFH Top Picks For Oily Hair
[show_shopthepost_widget id="3599925″]
Looking For More Options...
[show_boutique_widget id="837095″]