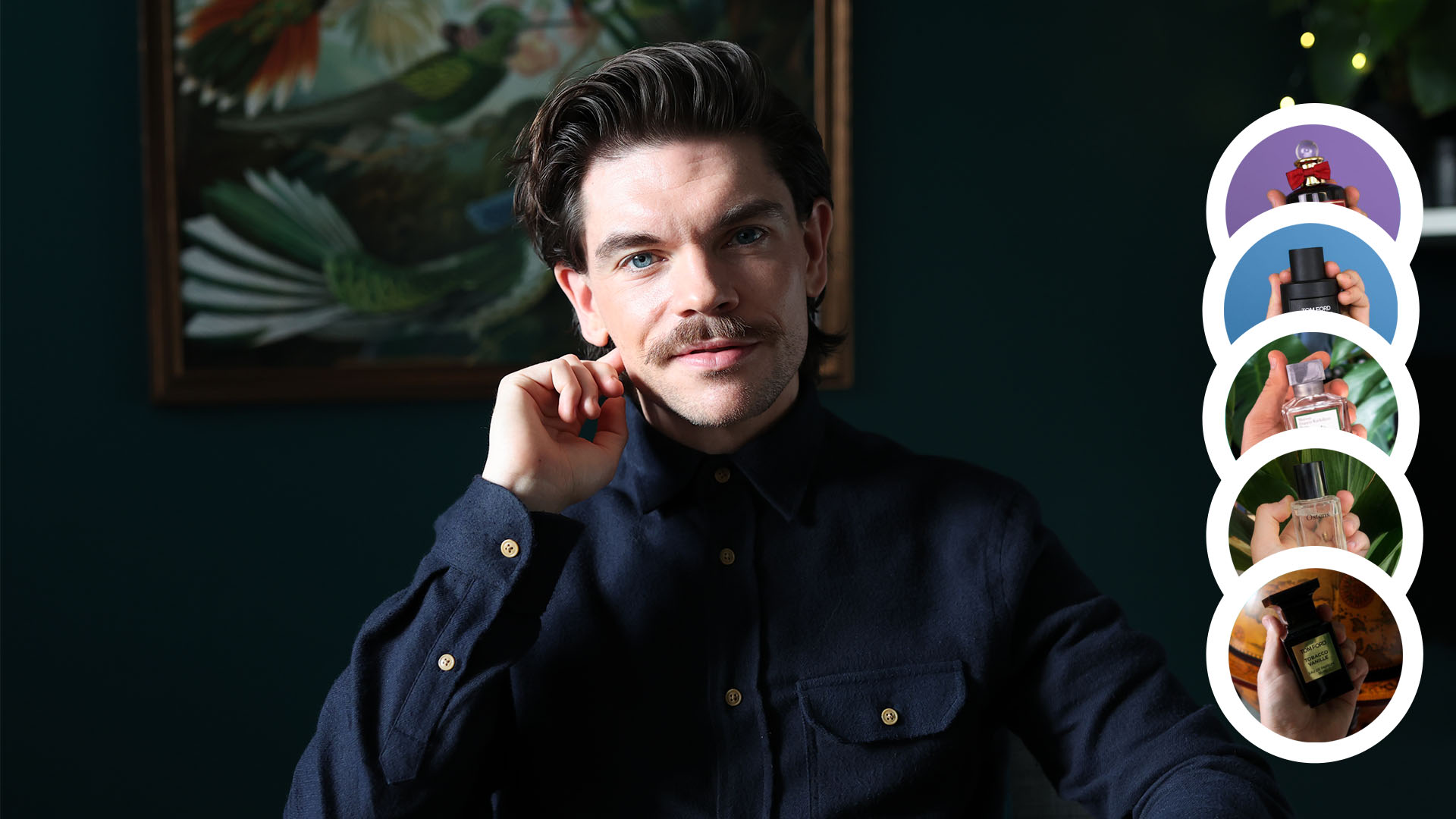 Warm and enveloping, Impression Cashmeran Velvet is reassuringly comforting and familiar. A soothing combination of cashmeran velvet, sandalwood, and cedarwood shavings imitate the texture of velvet and the softness of cashmere to create a sense of calm and contentment. Hints of Madagascan vanilla bring a subtle sweetness to this sensual scent.
You can see why some people have likened this to a love child of Le Labo Santal 33 and Molecule 01. Ostens Impression Cashmeran Velvet has the same comforting familiarity as Santal 33 and – like Molecule – develops a scent based upon one hero note.
Although relatively unknown, this one will be a huge crowd-pleaser. It's smooth, warm and reassuring – perfect for the cooler months.
Opulent. Warm. Iconic. Tom Ford's affection for London inspired this scent, reminiscent of an English gentleman's club, redolent with spice. He reinvents a classic fragrance genre by adding creamy tonka bean, vanilla, cocoa, dry fruit accords and sweet wood sap for a modern, opulent, and almost heady impression that's all man, unless worn by a woman.
This was the first 'proper' fragrance that I owned. I was gifted it in 2011 by a really great friend of mine… just before I went backpacking in Australia. With a bottle of Tom Ford Tobacco Vanille in my bag, it was certainly more of a flashpacking trip than backpacking!
Fast forward 10 years and I've bought another bottle full of memories and set to create some new ones.
Tobacco Vanille strikes a perfect balance between sweet and fruity; and deep and smoky. It's equally as inviting as it is mysterious. A real nuzzler that will keep you feeling confident and in command, whilst retaining the attention of those around you.
You need to try this one!
Maison Francis Kurkdjian L'Homme À La Rose has been created as a masculine extension of the classic Maison Francis Kurkdjian À La Rose. The original fragrance was inspired by a painting of Marie Antoinette. This is a fresh and bright men's fragrance, with a sensual side from notes of amber woods.
On first spraying, L'Homme A La Rose is a sparkling citrus scent with vibrant, juicy grapefruit notes. The citrus pop lingers before revealing a rounded rose scent with a woody warmth.
It's a light and bright fragrance that is perfect for daytime wear.
The original Penhaligon's Halfeti is iconic, and Penhaligon's Halfeti Leather is set to become a new classic!
Named after a small Turkish village, Penhaligon's Halfeti Leather is a spicier and darker edition of the best-selling Halfeti. This punchy eau de parfum starts off with bergamot and citrus zest with hints of lavender but settles with heavier notes of oud, patchouli, and leather. This is one of Penhaligon's iconic fragrances with a twist.
Bergamot, lavender, cardamom, nutmeg and cinnamon perfectly combine to create a vibrant yet nutty opening; before moving down to the earthy base of oud, patchouli and leather.
It's an uplifting fragrance with a huge presence. Some will love this… others not so much!
Tom Ford Ombré Leather
When I think of a typical leather fragrance, I think of something heavy and doesn't sit so easily. Tom Ford Ombre Leather couldn't be further from this.
Ombré Leather is a heady, enticing and almost smoky fragrance that has taken inspiration from the era of the cowboy. One spray and Tom Ford whisks you off to the dusty desert surrounded by towering rock formations and the scent of saddles and hides sitting in the sun.
It is so accessible and is softer and sweeter than other leather scents. You could easily wear this all year round.