Choosing a fragrance for your date night is just as important as choosing the right outfit. And it can be a difficult choice: a fragrance with too much of a punch can be overwhelming, but a weak and lacklustre fragrance won't leave a lasting impression.
We can all get a bit apprehensive on a date night, especially if it's early on in a relationship. So, picking out a fragrance with a little kick will help you feel your best, and hopefully assist in increasing the attention from your partner.
Man For Himself has picked out 5 men's fragrances which we believe are ideal to give that extra boost of confidence.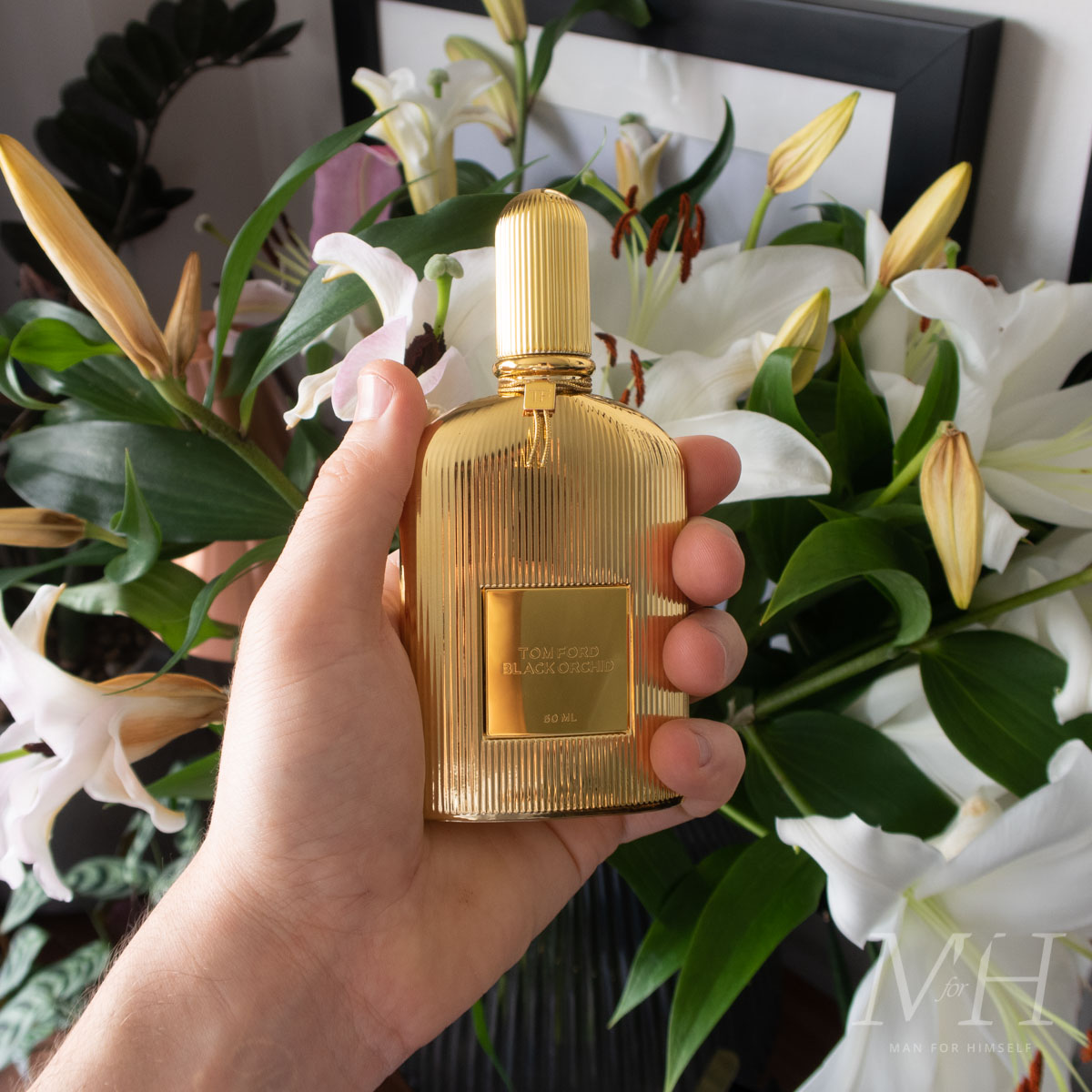 Tom Ford Black Orchid Parfum
Notes: Black Truffle, Ylang Ylang, Black Orchid, Black Plum, Rum Absolute, Patchouli.
Tom Ford Black Orchid Parfum is a new version of the classic Tom Ford Black Orchid Eau de Parfum.
The original Black Orchid remains one of Tom Ford's best selling fragrances, and Black Orchid Parfum is set to trump it with its more potent formula.
This is a luxurious Parfum which is packed full of rich and fruity rum. It contains even more sex appeal than the original fragrance and will the right option if you're looking to seduce your date!
This isn't a shy fragrance and will definitely be noticed, plus it will last all night long on your skin.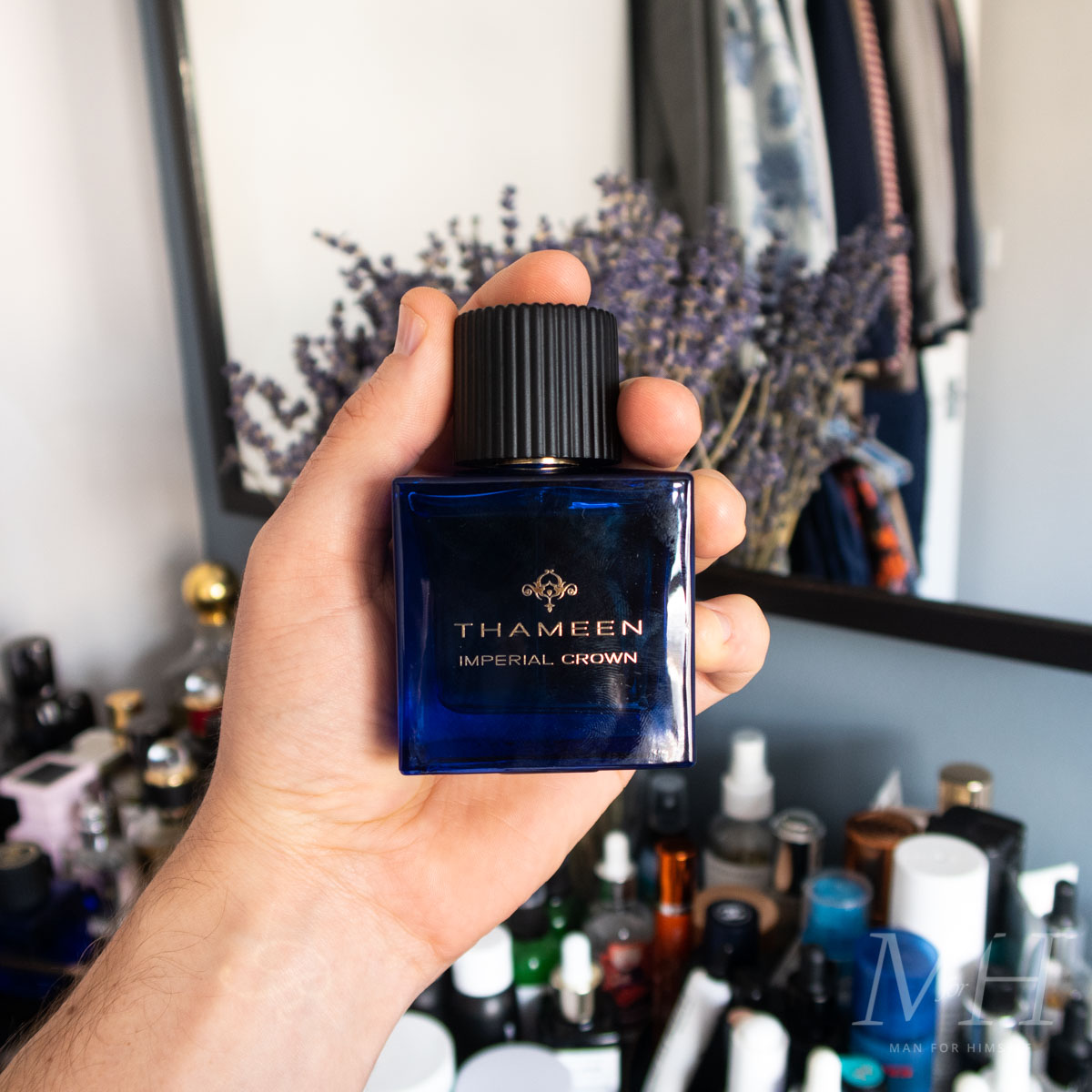 Thameen Imperial Crown
Notes: Elemi, Black Pepper, Shinus Molle, Somali Frankincense, Patchouli, Guaiac Wood.
Inspired by the Imperial State Crown, which is covered in nearly 3000 jewels, Thameen Imperial Crown is extremely opulent.
Frankincese and black pepper are key notes in this Eau de Parfum, which resonate with the history of wafting frankincense around the church during royal coronations. These notes make it a really rich, lively, and spicy fragrance. It will certainly make an impact.
Spray this on your skin, and let it settle before heading out on your date for a deep and woody drydown.
Thameen fragrances are pricey, but this is a fragrance brand worth investing in, and a small amount will take you a long way.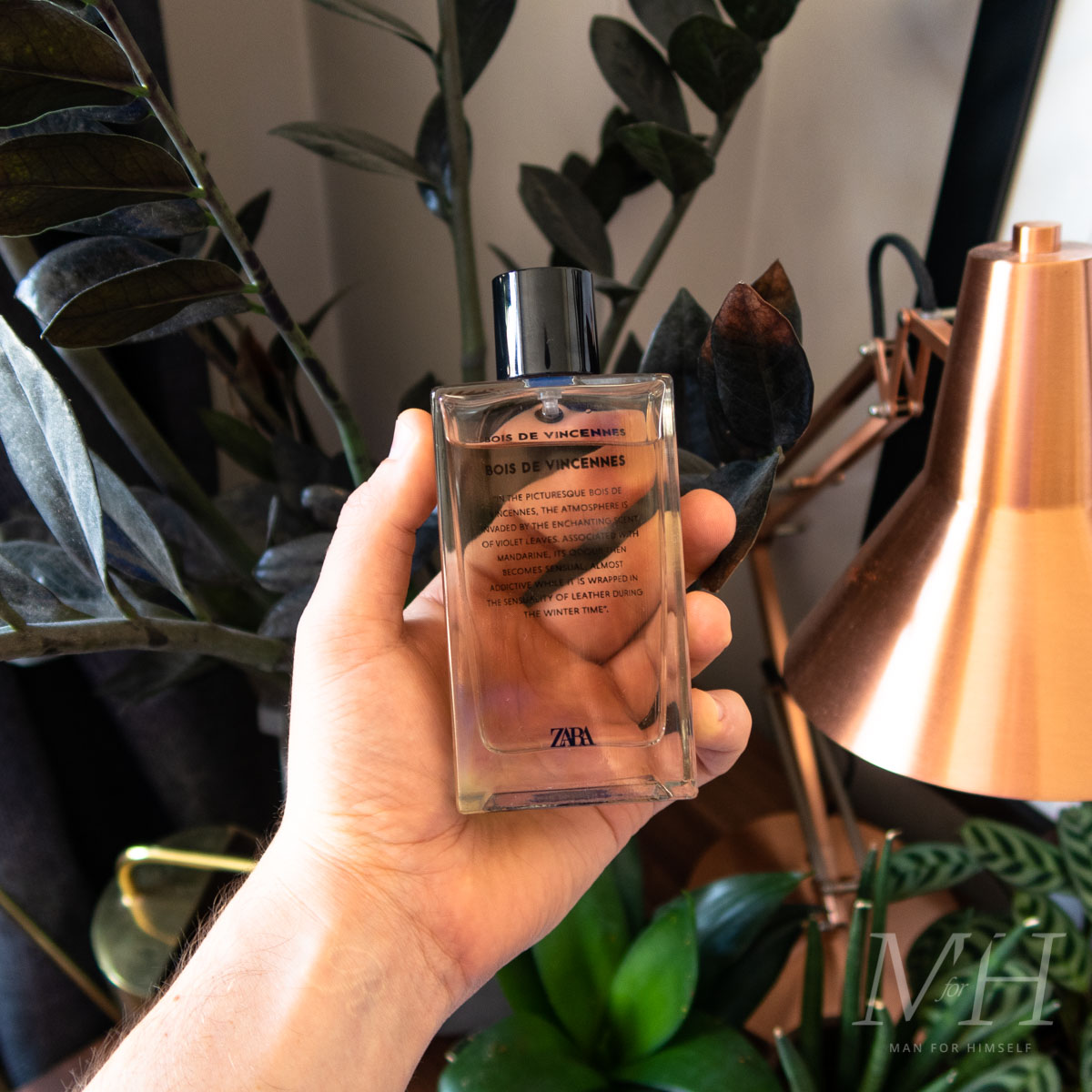 Zara Bois De Vincennes
Notes: Violet Leaves, Leather Accord, Mandarin. 
A high price in a fragrance doesn't necessarily mean it's going to be a great fragrance, and there's no need to break the bank for a date night. We've been really surprised with the quality of Zara fragrances and their Bois De Vincennes is no different.
For those of you on a budget, or for anyone just looking for a reliable fragrance, this Zara Eau de Parfum comes in at £19.99 and on top of that it smells great.
Bois De Vincennes is soft and warming with a slight sweetness due to the violet leaves within the blend. This is ideal for a date night as it actually makes for a surprisingly seductive fragrance. If someone asks you what you're wearing, we can guarantee they will be surprised where it's from!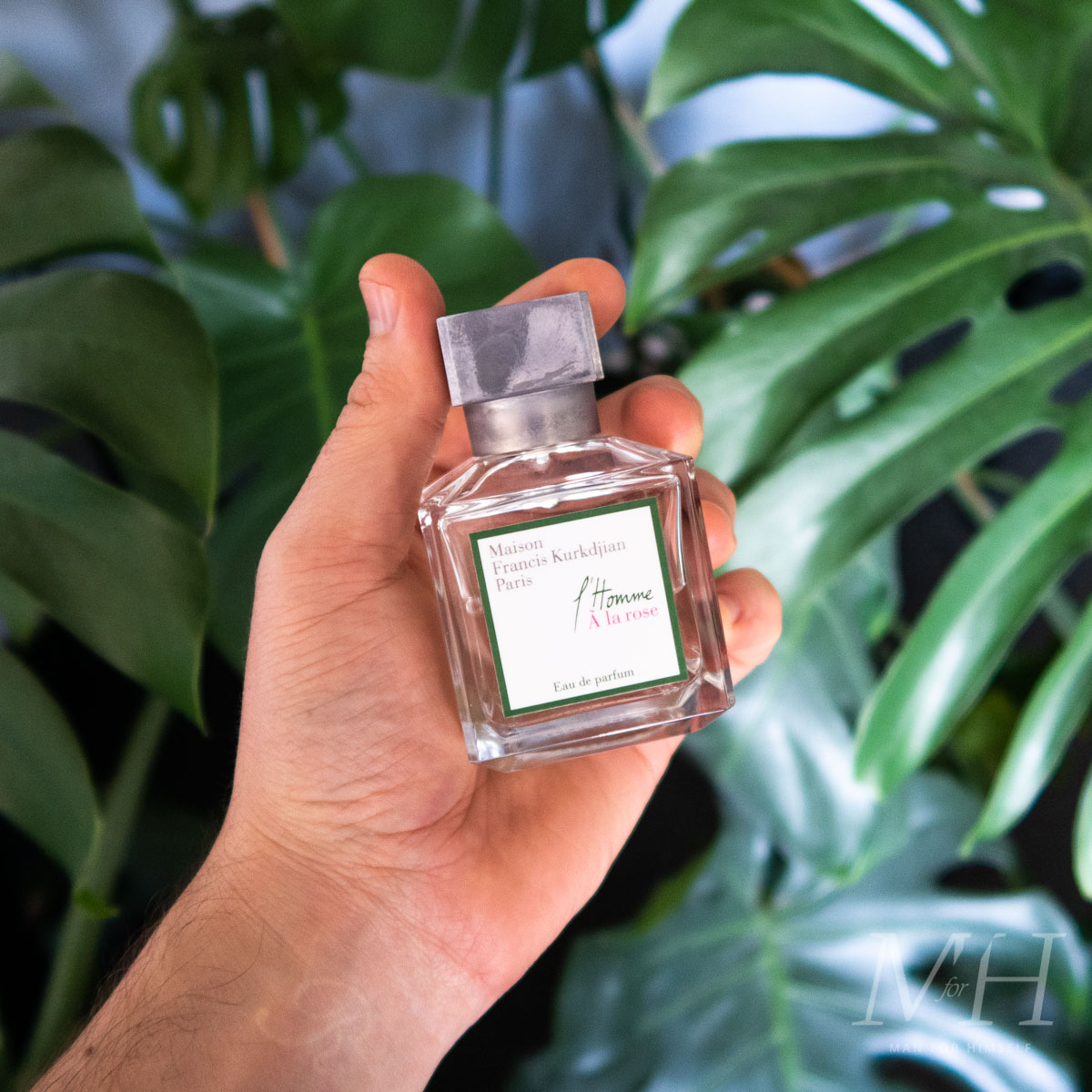 Maison Francis Kurkdjian L'Homme À La Rose
Notes: Absolute of Centifolia Rose from Grasse, Grapefruit Accord, Amber woods, Essence of Cistus from Spain, Essence of Damask Rose from Bulgaria, Essence of Sage from France.
If you prefer light and bright fragrances, Maison Francis Kurkdjian L'Homme À La Rose will be perfect for you.
This is a more masculine extension of the classic Maison Francis Kurkdjian À La Rose. The original fragrance was inspired by a painting of Marie Antoinette holding a rose. A rose is supposed to be synonymous with the declaration of love.
Whilst this floral fragrance is packed full of Centifolia rose, it also contains amber woods and sage which give this men's fragrance a deeper and more earthy aspect.
This is a great fragrance to wear during the day, but it's also a nice alternative to a those dark and oriental fragrances.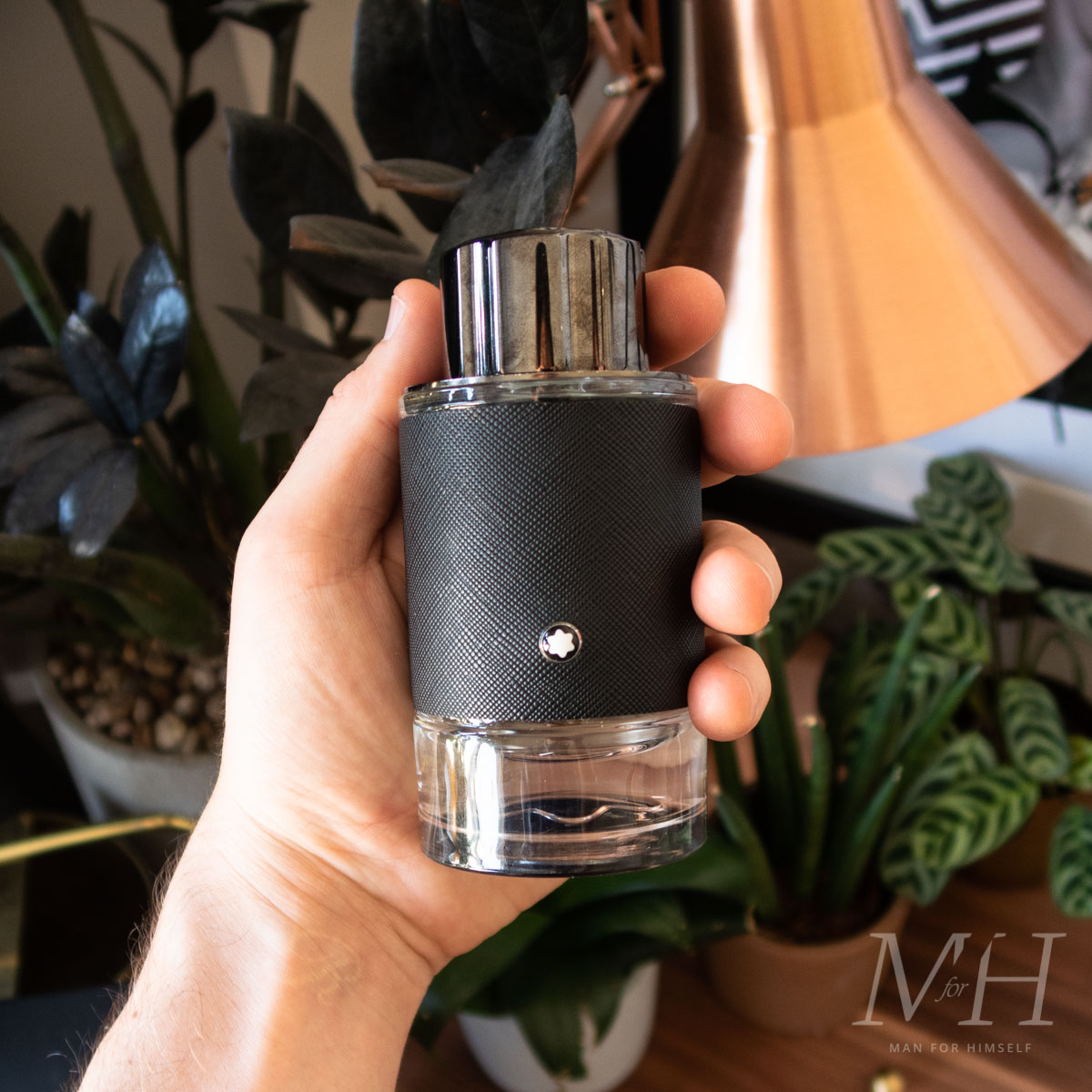 Mont Blanc Explorer
Notes: Bergamot, Pomarose, Sage, Vetiver, Leather, Sandalwood, Patchouli, Ambrofix, Akigalawood.
Mont Blanc Explorer is one of those classic fragrances that will never let you down.
This is an extremely wearable fragrance that can be worn from day to night. It's not overpowering but it has that leathery and woody scent (thanks to a blend of sandalwood, ambrofix and akigalawood) that sits perfectly on the skin.
There is no doubt, this fragrance will draw your date in… plus, this is a safe option in the fact that it won't offend anyone.
You will feel comfortable and confident wearing Mont Blanc Explorer. It is intended to awaken the adventurer within, so who knows where this might take you on your date!