There have been some exciting launches this past month across fashion, lifestyle and grooming. Man For Himself has chosen all the bits and pieces which we think you will love!
There is quite a lot to choose from this month, but payday is finally here and the perfect time to give yourself that little treat you deserve.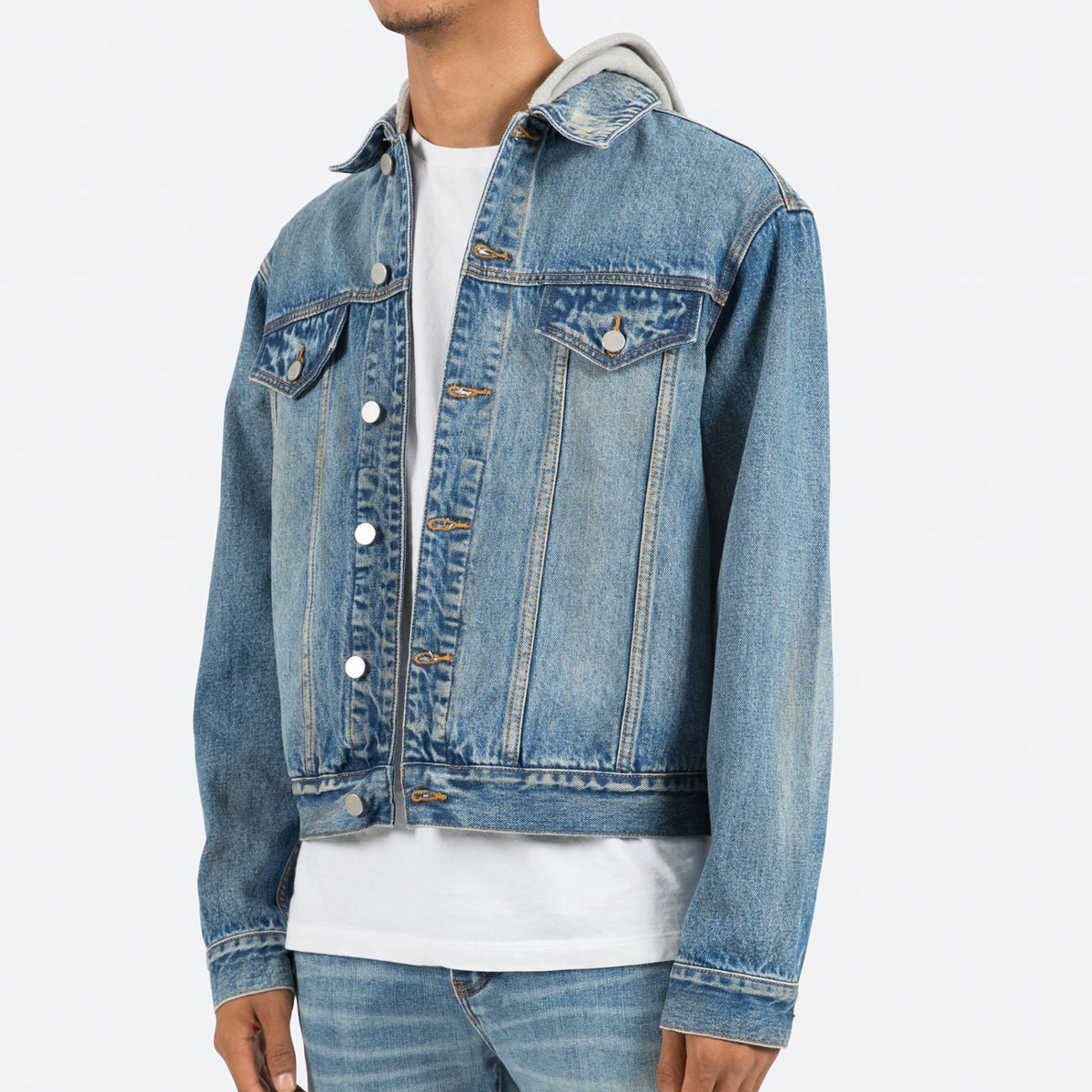 MNML.la
MNML
MNML is an LA-based brand that are for those of you whose style revolves around streetwear. A major plus is that all their pieces are extremely well priced. Their business model is revolved around the fact they don't use any retailers, so everything is sold from their own website. This means they avoid any unnecessary markups. MNML also produce a limited amount of stock to reduce waste and keep prices as low as possible.
Man For Himself picked out a few pieces from their collection including; the Chelsea Crepe boot, Flannel Work Shirt and M120 denim jeans. When the items arrived, we noticed that the quality of the materials was surprisingly high, considering the low price. You can't beat a pair of jeans for £37.69! The boots, in a light suede, will be perfect for a summer evening party and the jacket and shirt are the ideal staple casual pieces.
Use code ROBIN10 to get 10% off your order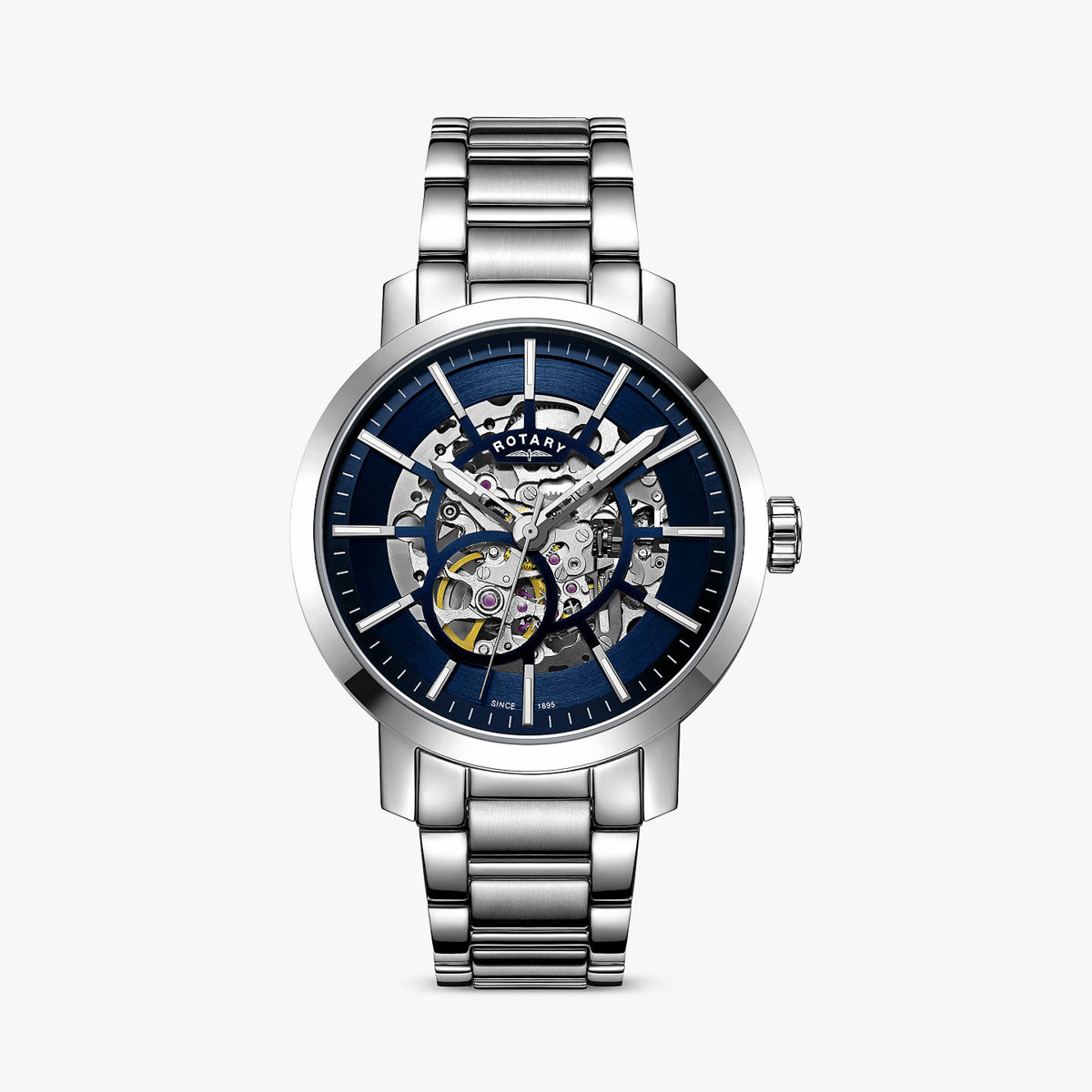 JohnLewis.com
Rotary Greenwich Watch
British watch company, Rotary, are well-known for their skeleton designs. This is where the internal mechanics are visible either on the face or the rear of the watch.
For SS19 Rotary added two new designs to their Greenwich G2 collection. Man For Himself thought the blue face of this model was very on brand! The watch comes with 42mm stainless steel case with the exposed automatic movement encased in scratch resistant sapphire glass. The previous G2 watches have all featured a leather watch, but this season they have introduced a new stainless steel H-link bracelet.
We really like the minimal design of this timepiece, which is offset with the visible, intricate, internal workings. It definitely suits the Man For Himself aesthetic with the stylish blue radial, simple hour markers and sturdy stainless steel finish.
Rotary GB05350/05 Greenwich Skeleton Automatic Bracelet Strap £299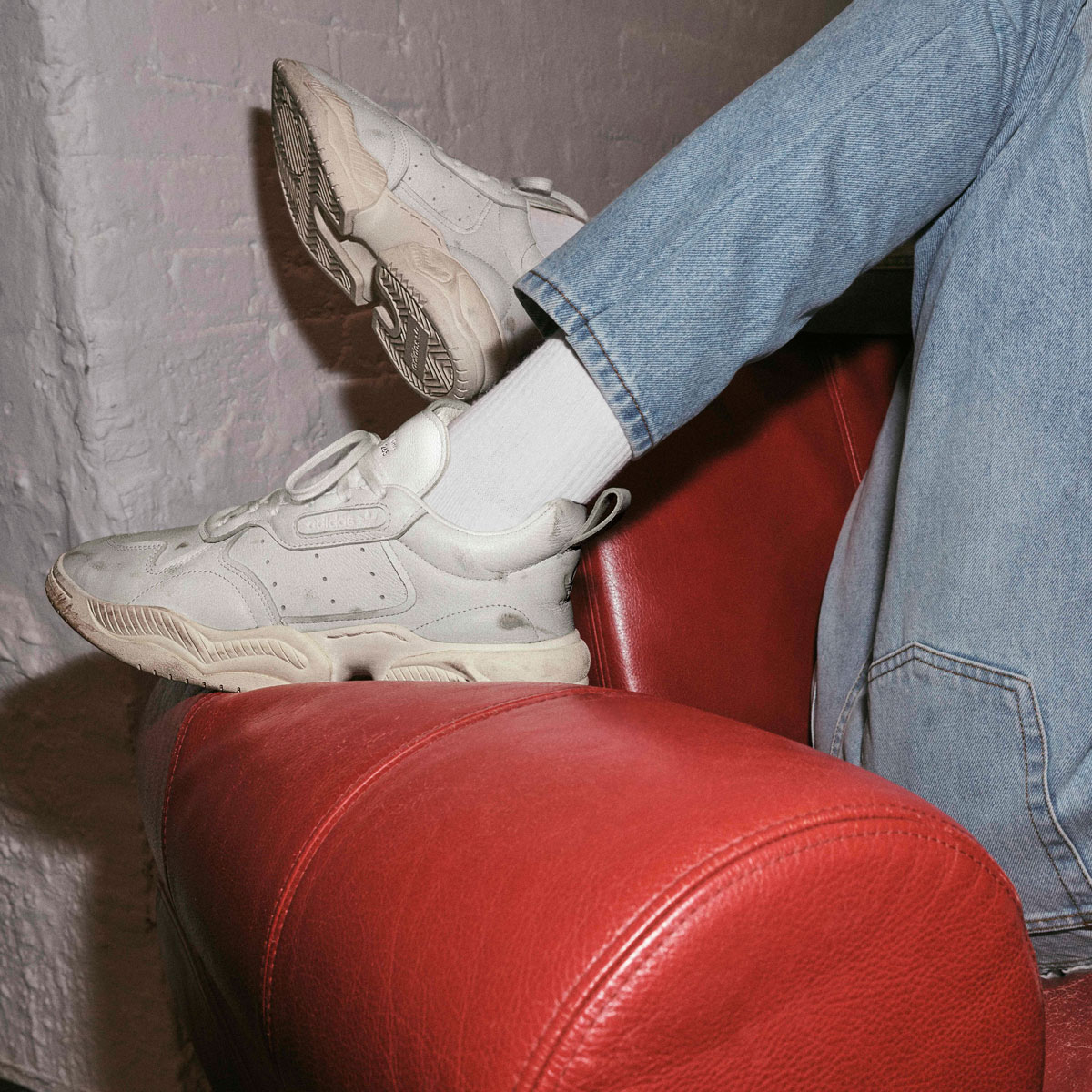 The adidas Home of Classics collection is inspired the brand's 50 years of experience in sport and culture. The collection is made up of 10 court inspired silhouettes.
The collection's 10 distinct silhouettes all have direct ties to the court – featuring the Superstar 80s shoe, Torsion Comp sneaker, Nizza Hi RF model, Continental 80 silhouette, A.R. Trainer sneaker, Stan Smith shoe, and Rivalry Lo model from the archive; and 3 contemporary additions to the adidas Originals roster, Supercourt sneaker, S.C. Premiere model, and Supercourt RX silhouette – each taking its aesthetic roots and elevating it to its most pinnacle form.
Built from premium white leathers, the silhouettes have all been designed to get better over time. Viewed as a whole, the collection is a documentation of some of adidas Originals' most influential designs, and a testament to the timelessness of quality craftsmanship that provides longevity for the wearer, regardless of their choice of experience or expression.
Made for the court, adopted by the street, Home of Classics footwear collection is available globally on June 1st.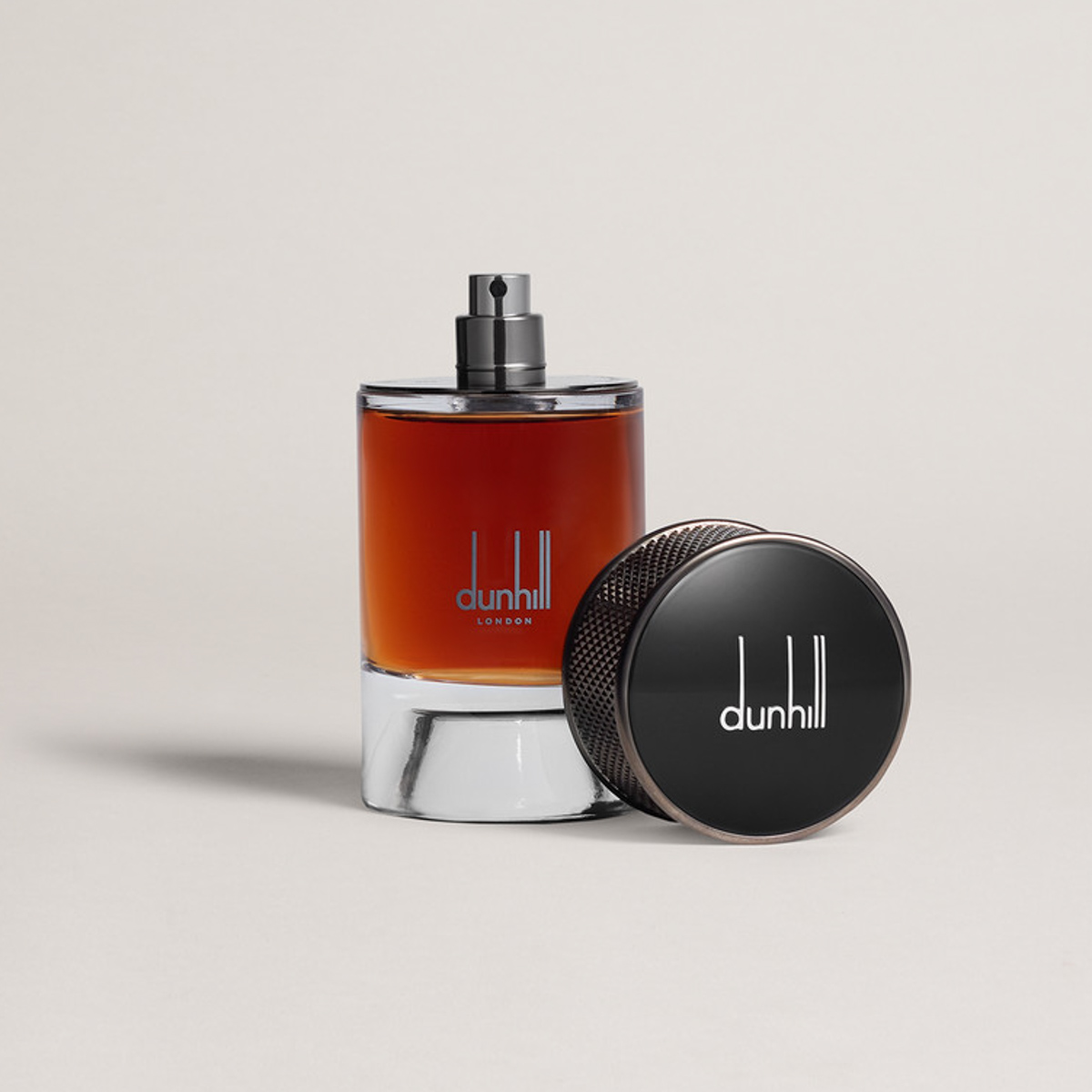 Dunhill.com
Dunhill Signature Collection – New Fragrances
Dunhill have launched a new Signature Collection this month which consists of four new masculine fragrances; Indian Sandalwood, Arabian Desert, Moroccan Amber, British Leather.
For the inspiration of the collection, Dunhill have looked to the past and future to determine which ingredients define the brand. They also look to the sense of 'adventure' as Alfred Dunhill was supposedly a 'seeker of fortune in daring enterprises'.
Each fragrance is individual in its scent but they all feature warm and spicy notes, such as; cardamom, bergamot, leather and oud. All four fragrances are currently exclusively available in Harrods.
Out of the four, Man For Himself particularly enjoys British Leather. It has top notes of bergamot, with base notes of violet leaf and leather. This is an alluring and refined scent that settles nicely on the skin.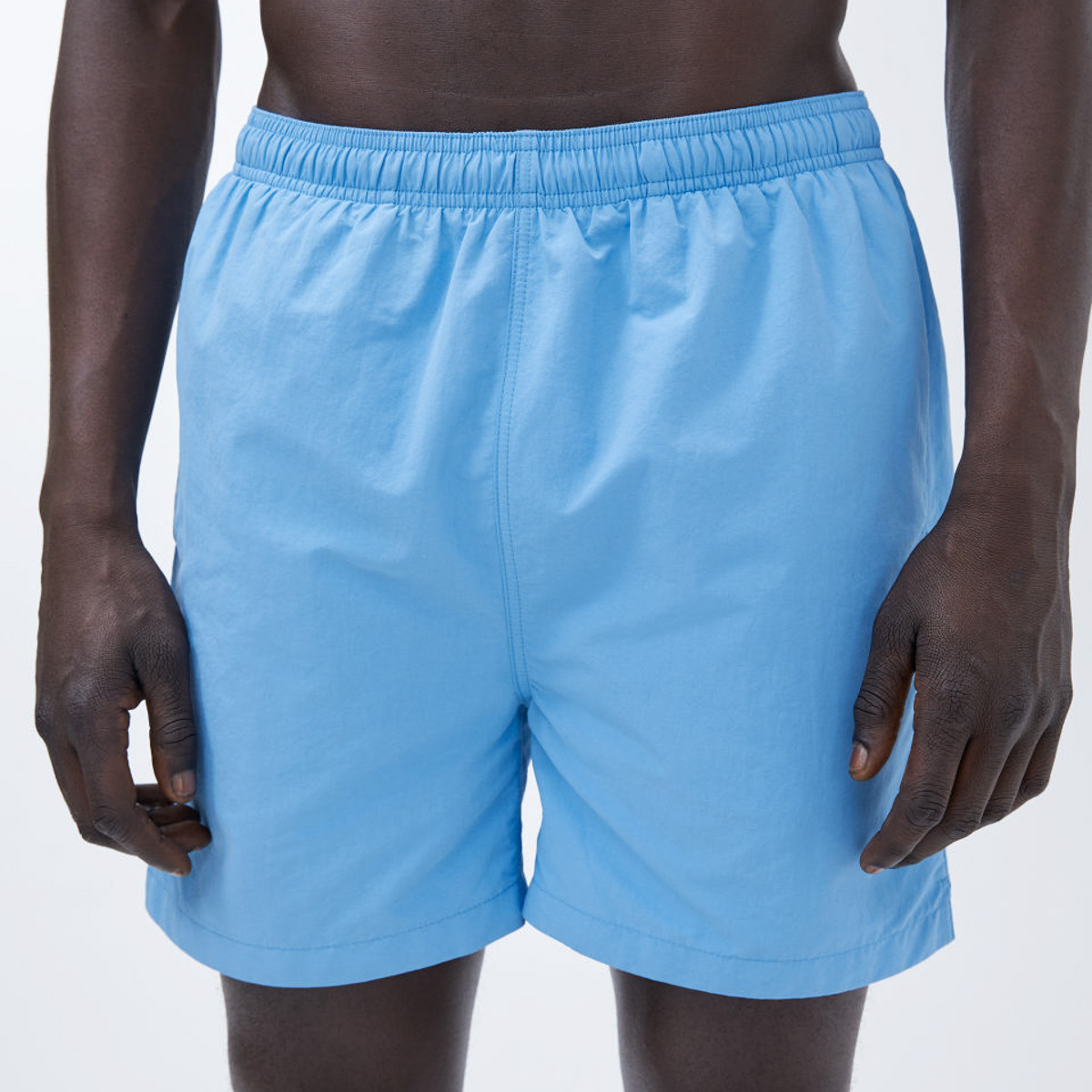 Arket.com
Arket – New In And Recycled Swim Shorts
Arket, which is part of the H&M group, have some great new pieces in for this season.
The summer collections are out in full force on the high street and Arket have a classic colour palette for their staple items. Polo shirts, chinos, light weight suits and t-shirts come in navy, sand, dark green and breton stripes. The cotton t-shirts are extremely comfortable, and for the colder days, are also available in fine merino wool.
If you are looking for understated, minimal pieces for you summer wardrobe, Arket is the place to go. We really like the cotton casual jackets, as well as the wool linen suits.
One piece which stands out this season are the brightly coloured swim shorts. They don't just stand out because of the colour, but because they are recycled and made from discarded fishing nets. The material used, ECONYL, is an alternative to nylon and make from spun recycled plastic. So whilst you are enjoying a relaxing swim on holiday, you can know you've done your bit to help the oceans! Plus, the colours are great.
Top Arket Picks

Acqua Di Parma Home Collection
Italian lifestyle, fragrance and fashion company, Acqua Di Parma, have just launched a new luxurious home collection… and we love it!
The collection features a variety of fragranced products intended to light up your living spaces with Italian style, whilst also making you feel perfectly at home. As always with Acqua Di Parma, the packaging alone is stylish and elegant enough to sit happily on any shelf.
The candles are priced at £51 and the diffusers are £60.
The brand that is the symbol of Italian lifestyle has produced ten new fragrances for candles and room diffusers. A range of sensory impressions, not just for your personal pleasure but also for the well thought out art of welcoming guests, or for an elegant, carefully-chosen gift. Five different fragrances capture the typical moments of Italian living: Luce di Colonia, Buongiorno, La Casa sul Lago, Caffè in Piazza and Oh, L'amore.
And for those who want to recreate the breath of the unforgettable Italian Mediterranean in their own home, five fragrances inspired by the Blu Mediterraneo line: Arancia di Capri, Fico di Amalfi, Bergamotto di Calabria, Chinotto di Liguria and Mirto di Panarea.  Essences that contain ingredients symbolising the magnificent natural landscapes of the Italian Mediterranean.
Shop The Acqua Di Parma Home Collection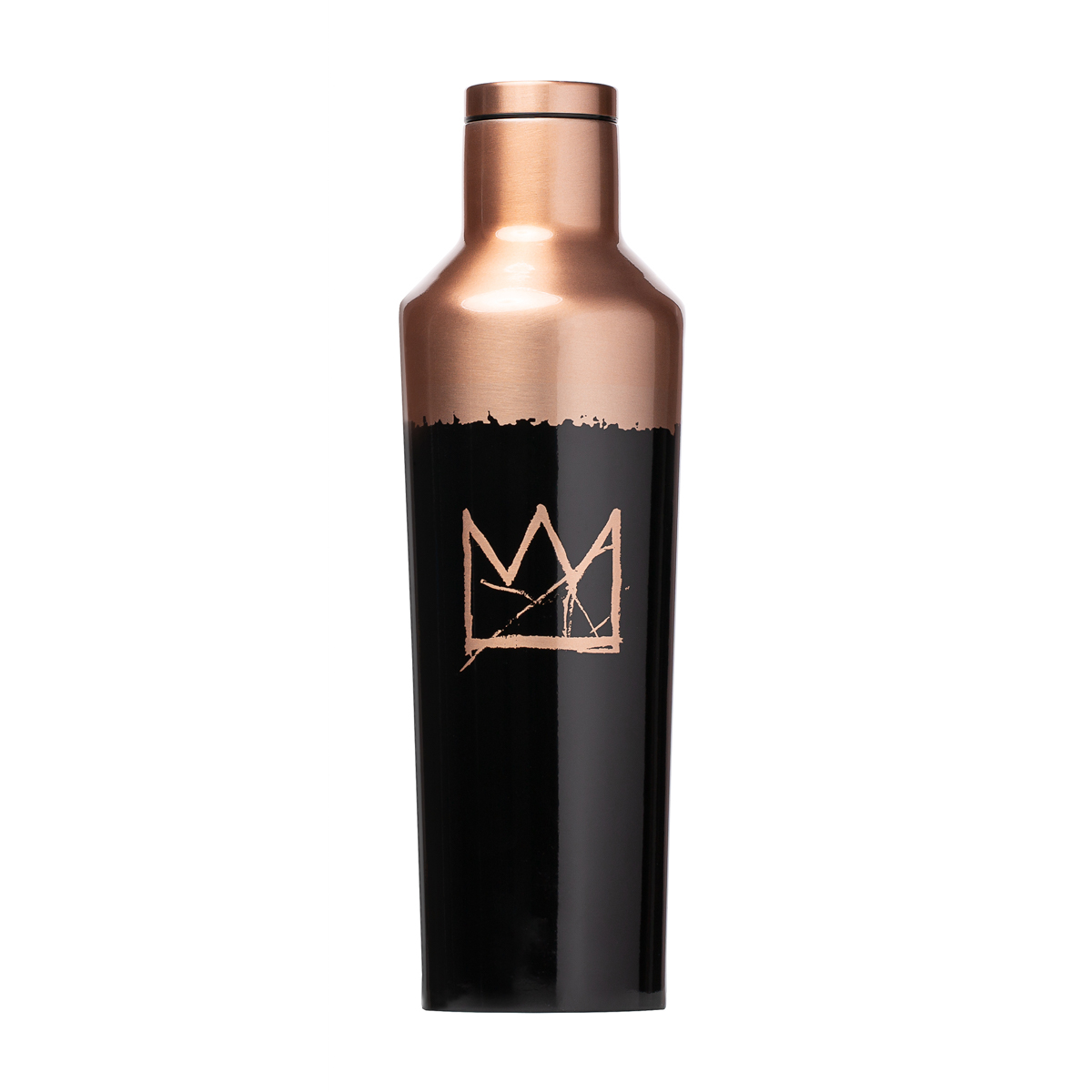 Corkcicle
Corkcicle X Jean Michel Basquiat
We all need a decent re-usable water and we're all about saving the environment at MFH HQ!
Corkcicle are innovative in their designs; determined to create products to keep your drinks cold or hot, whilst reducing our impact on the planet. They have some amazing barware, as well as metal straws, cooler bags, tumblers and their classic canteens.
Their canteens are extremely useful and with their bright colours, they look great on your desk. A canteen will keep your water cold for 25 hours (ice cubes will fit in!) and your coffee hot for 12 hours. Corkcicle have done some really fun collaborations over the last couple of years and their most recent one is with the influential, American artist Jean-Michel Basquiat.
There are four bottles as part of this special edition collection, each one with a unique design. We particularly like the black and copper bottle, with Basquiat's famous graffiti crown detailing.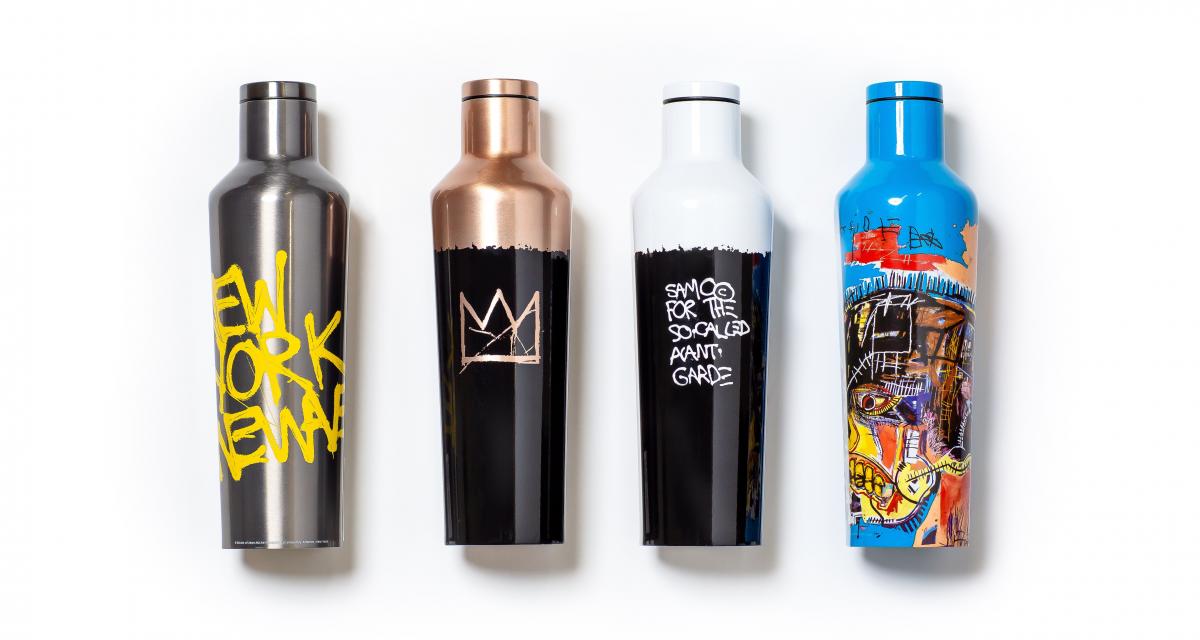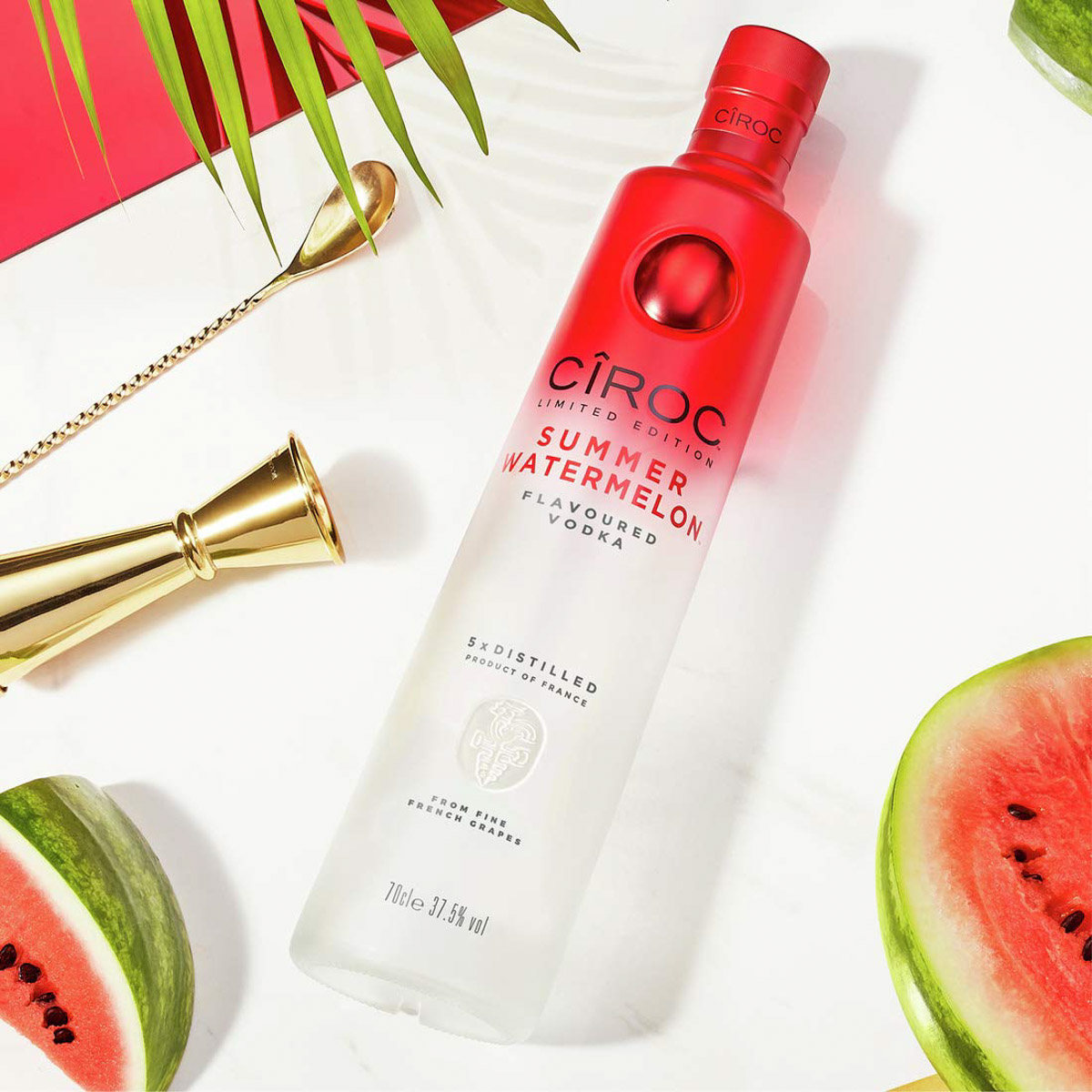 CIROC – Watermelon
Just in time for summer, it's a brand new limited edition launch from CIROC.
CÎROC Summer Watermelon is a rich tasting spirit made with vodka five times distilled from fine French grapes, finished in a tailor-made copper pot still in Southern France. The vodka is masterfully infused with a distinctive blend of Summer Watermelons and other natural flavours, resulting in a taste experience that is lusciously different and elegantly smooth. Enjoy CÎROC Summer Watermelon on the rocks or mixed in your favourite Summer cocktail.
For me, it's all about the Summer Watermelon Fizz. Give it a shot!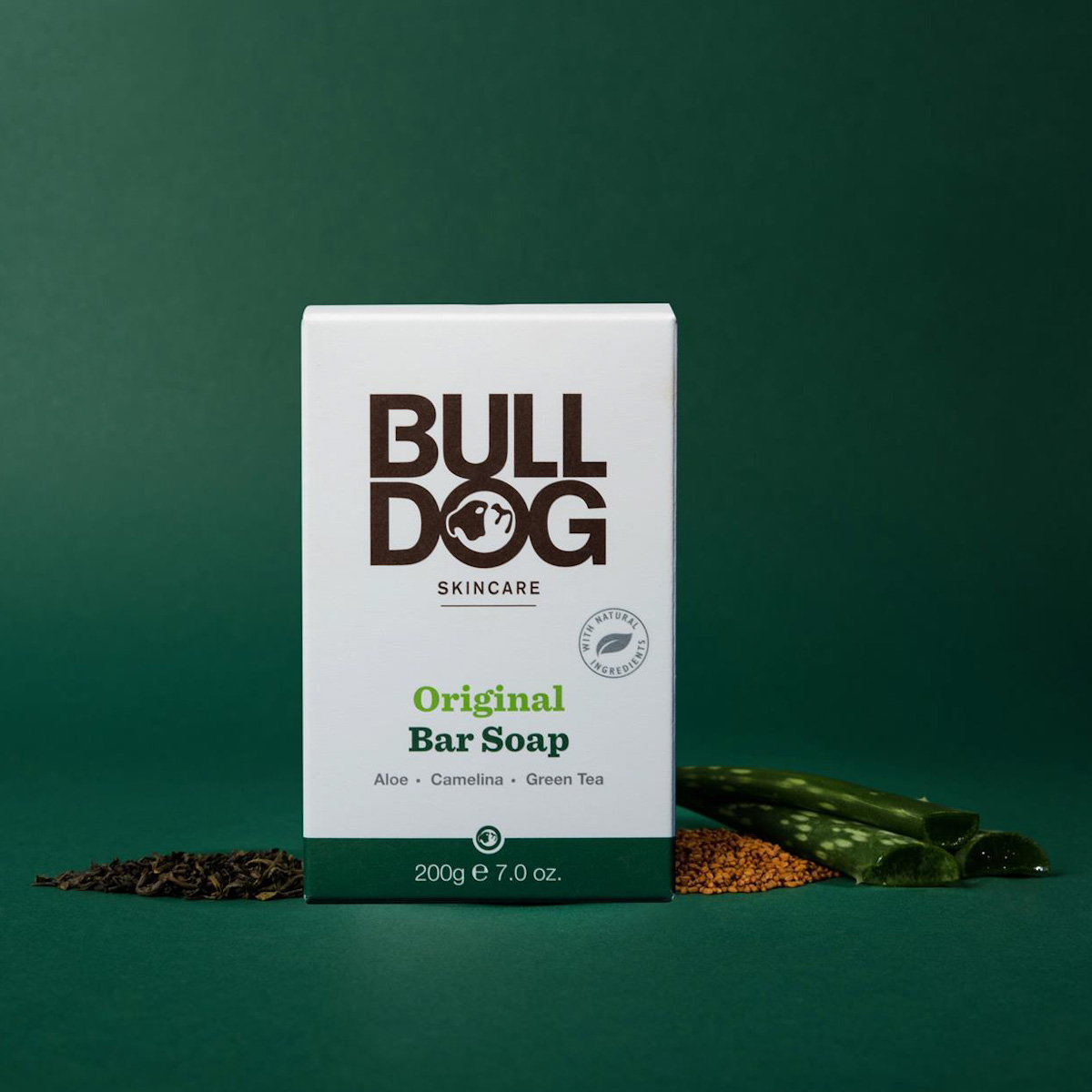 Original
Bulldog Skincare – Bar Soaps
Bulldog Skincare have revived the traditional bar of soap and developed three versions that can be used on the face and the body. All three of the soaps will be kind on the skin as they are contain no preservatives or sulphates. Plus, the Bar Soaps are vegan and all the packaging is easily recyclable, so you are helping save the environment whilst washing!
All three soaps, developed more specific types of skin, can be used day and night. After lathering, due to the high amount of moisturising glycerin, your skin won't feel tight or dry. Man For Himself highly recommends trying this as an alternative to your daily cleanser.
Contains Aloe Vera, Camelina, Green Tea.
For all skin types.
100% natural fragrance – citrus, fresh mint, eucalyptus, cedarwood, patchouli.
Contains Baobab, Willow Herb, Oat
Fragrance-free – minimises the risk of irritation.
Suited best to sensitive skin, particularly after shaving.
Contains Witch Hazel, Willow Bark and Juniper.
Also contains sustainably sourced charcoal that acts as a mild exfoliator.
For those who are prone to oily skin.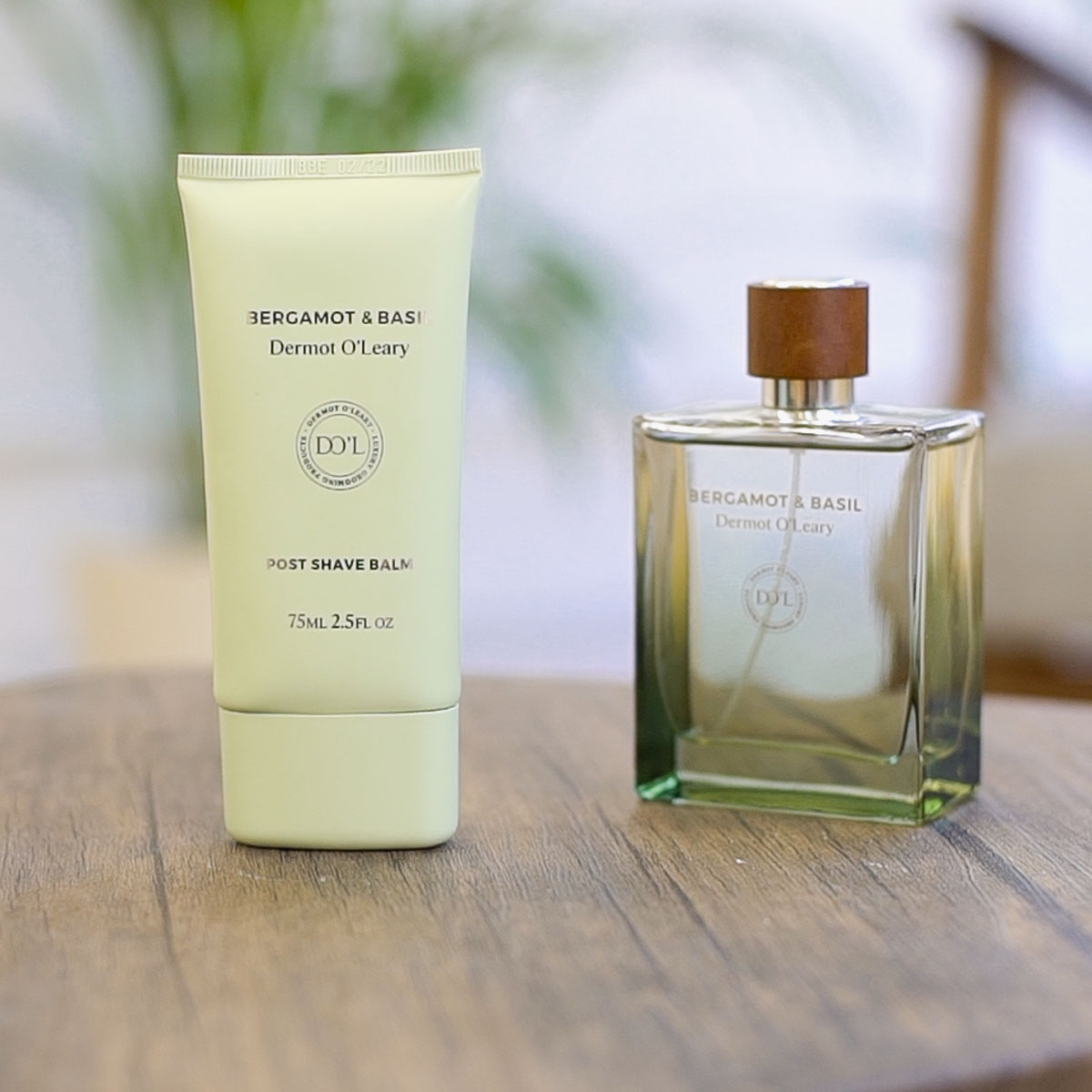 Dermot O'Leary Post-Shave Balm 
Man For Himself has previously been really impressed by Dermot O'Leary's fragrances and grooming products, and this month he launches an extension to his skincare line with the Post-Shave Balm.
The Post-Shave Balm is perfect for anyone who suffers with irritation after shaving. It will reduce the appearance of razor bumps and help soothe and calm the skin. Your skin will feel refreshed and hydrated if you use this balm after your daily shave.
The balm contains a fragrance with notes of bergamot and basil, alongside hints of citrus and amber.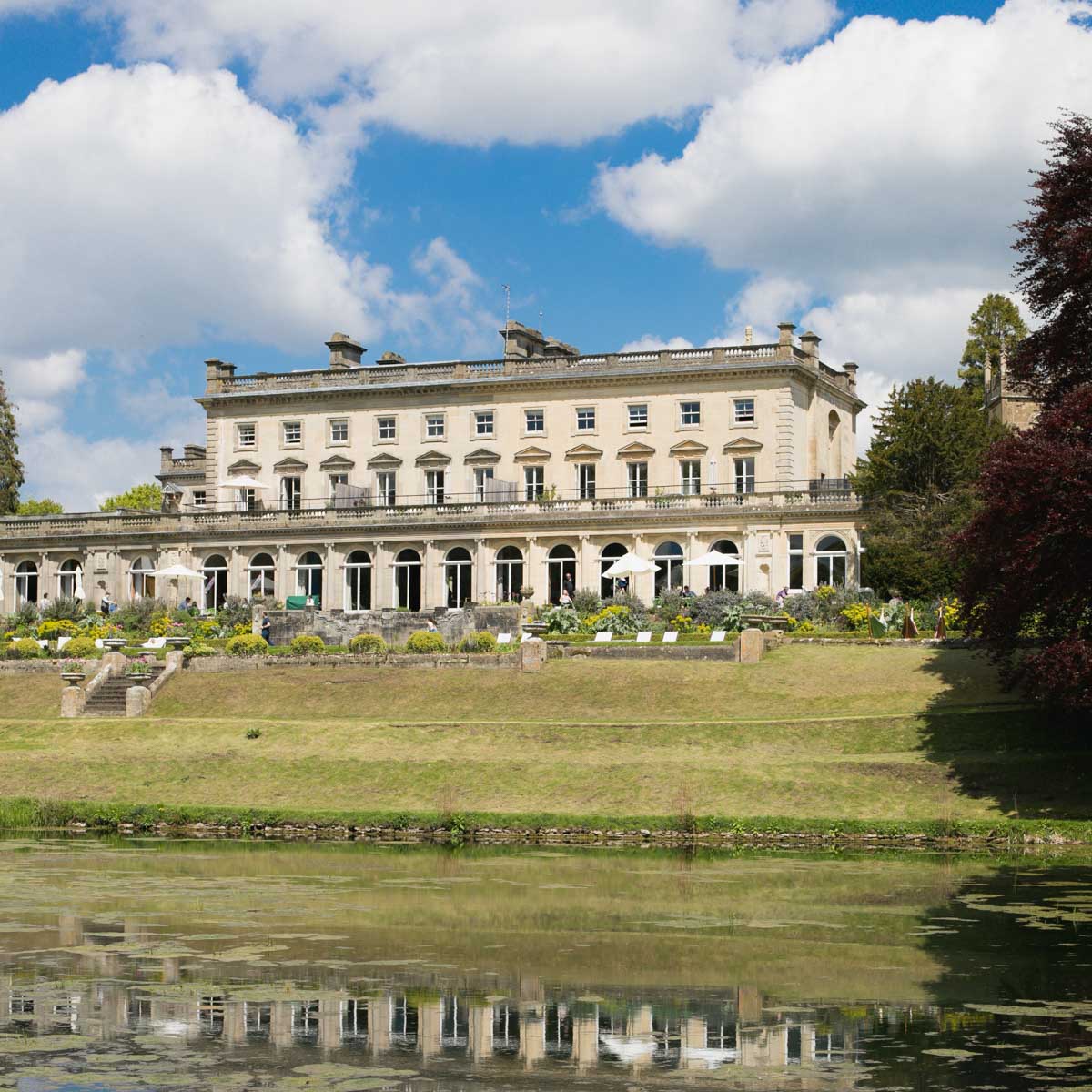 Cowley Manor C-Side Spa
Why not treat yourself to a spa weekend away?
Featuring 30 bedrooms, a multi award-winning spa, and 55 acres of Grade II listed gardens, Cowley Manor is the quintessential Cotswolds getaway.
And what's better, the spa offers their Proverb treatments – a menu designed specifically for men. Choose from a back treatment; a stretch and align massage; or a facial. Each of the treatments have been tailored to suit our (us guys!) needs.
Located by the regency spa town of Cheltenham, Cowley Manor makes an ideal base to explore the Cotswolds. The quintessential Cotswold chocolate-box village of Cowley itself, with its honey-hued buildings and inspiring views, is the perfect starting point for a countryside walk (with some great pubs on the way!).
I went all in with my 60 minute Proverb Back Treatment. Beginning with a balancing electrolyte foot soak and scrub, my therapist then moved on to scrub my back with grains from coconut and avocado stone. The massage is really targeted at relieving stress and pressure across the body, with elitsports nutritional anti- oxidants & omega fatty acids massage oils. These are used to massage your upper body – back, neck, shoulders, chest and head.
This was one of the most relaxing treatments I've ever had. I actually fell asleep; before my own snoring woke me up!
I'd really recommend spending some time next to the outdoor pool after your treatment. It's the perfect way to unwind before more relaxation in the hotel grounds, bars or restaurant.