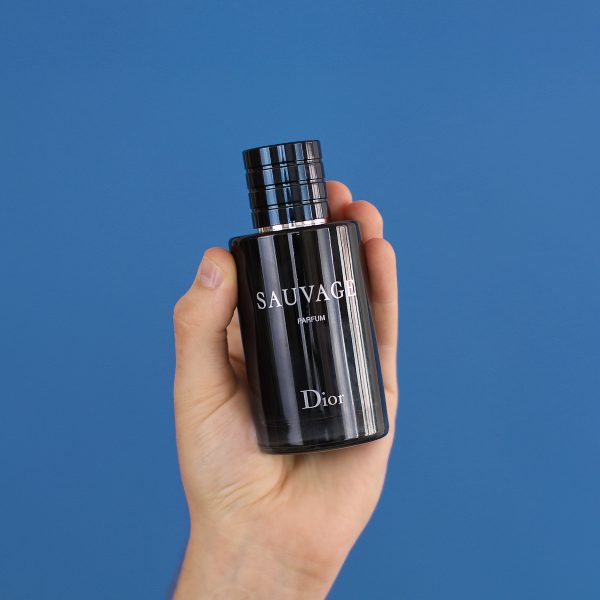 Dior Sauvage Parfum
Released in September 2019, Dior Sauvage Parfum is a highly concentrated interpretation of Dior's previous releases. They have enhanced the freshness with spicy mandarin; blending it with leather and bitter aromas. Created by François Demachy, he has continued to use the unique bergamot which is one of the core notes of the original Sauvage fragrance.
MFH says
I didn't find a huge difference between this and the Dior Savage Eau de Parfum. This is slightly deeper and does sit heavier on the skin – it's probably a more mature fragrance than the Eau de Parfum.
This is a 'popular' fragrance where you might pick up on someone wearing it, and think it smells nice, but it's not going to blow you away. I like this but I think it's a safe option.
Dior Sauvage Parfum Key Notes
Key Notes: Mandarin and Bergamot from Reggio Di Calabria, Virginian Cedar, Sandalwood Essence from Sri Lanka, Vanilla Absolute from Papua New Guinea.
One of the differences from the Eau de Parfum is that the Papua New Guinean Vanilla is wrapped in a slightly bitter tonka bean for a more complex and powerful scent.
---
What They Say
François Demachy, Dior Perfumer-Creator, drew inspiration from unspoiled expanses of wilderness beneath a blue-tinged night sky, as the intense aromas of a crackling fire rise into the air.
The fragrance of a new frontier: an interpretation with an enriched, heady trail that celebrates the magic of wide-open spaces.