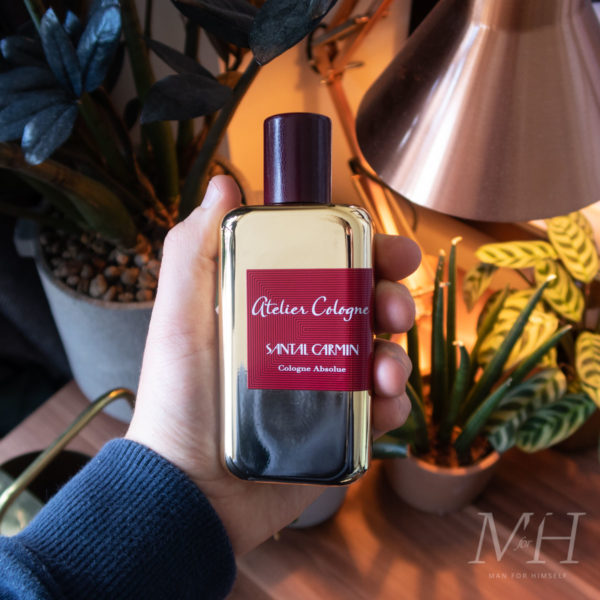 Atelier Cologne Santal Carmin
Atelier Cologne Santal Carmin is a soft, soothing and comforting woody fragrance. Rich Santal Carmin (a type of sandalwood from Australia) is blended with bright Italian bergamot for a modern twist on a classic scent.
MFH says
Warm and comforting, Atelier Cologne Santal Carmin is a gorgeous blend of sparkling citrus with spicy woods.
It's a confident fragrance that is inviting and sensual. Really perfect for a winter evening out… or in. ?
Atelier Cologne Santa Carmin Key Notes
Santal Carmin (from Australia).

Bergamot (from Italy).

Gaiac Wood (from Central America).
What They Say
"Rich and deep, the wood perfume Santal Carmin by Atelier Cologne creates pleasant sensations….this unisex perfume helps you feel confident and comfortable." – Atelier Cologne.