 I've never really been one for beer… until this summer.
Baking my tits off in London has been a bit of a mission, so I've taken solace in drinking heavily to numb the pain of sweaty journeys on the underground into central London for work.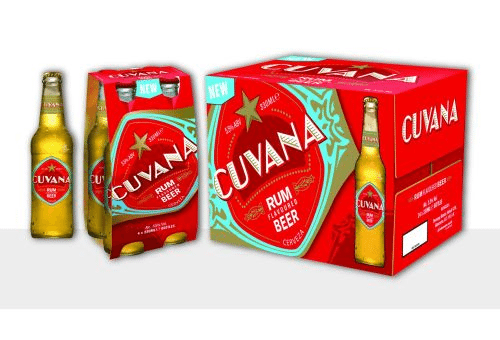 No, I jest, but I do have a newly found love (/respect) for beer. Previously opting for a JD and Diet or a Havana Club and soda, I had always preferred a sweet and punchy spirit to the savoury flavour and heavy texture of beer.

But what if my love for hard liqueur and rapidly developing taste for beer (seriously, it's becoming somewhat insatiable) could be combined?
Cuvana and Dead Crow are two new beers with a twist. With a light beer base, Cuvana has been given a Cuban kick with rum flavouring; while the slightly disturbingly named Dead Crow has taken inspiration from the Wild West with the addition of a bourbon flavouring.
Now, I understand that the concept of a flavoured beer may seem slightly alien – much like watermelon Oreos or Pepsi flavoured Cheetos (yes, they really made these in Japan) – but I was keen to give them both a go before I reached for the bottle of JD.
Never one to shy away from the camera (erm, have you subscribed to me on YouTube yet?), I've recorded my whole experience of trying these two new drinks. Give it a watch and see what I thought of them.
No videos found matching your query.
Can't see the video? Watch it here!
And if you can't be bothered to watch the video, here are my topline thoughts:
Although a massive bourbon fan, the Cuvana beer (rum flavouring) was my favourite. It's light, smooth and refreshingly sweet. Dead Crow (bourbon flavouring) has a heavier taste and texture.  It's warming and has a rather enjoyable kick!
Cuvana and Dead Crow are both available now in 330ml bottles with an RRP of £3.50