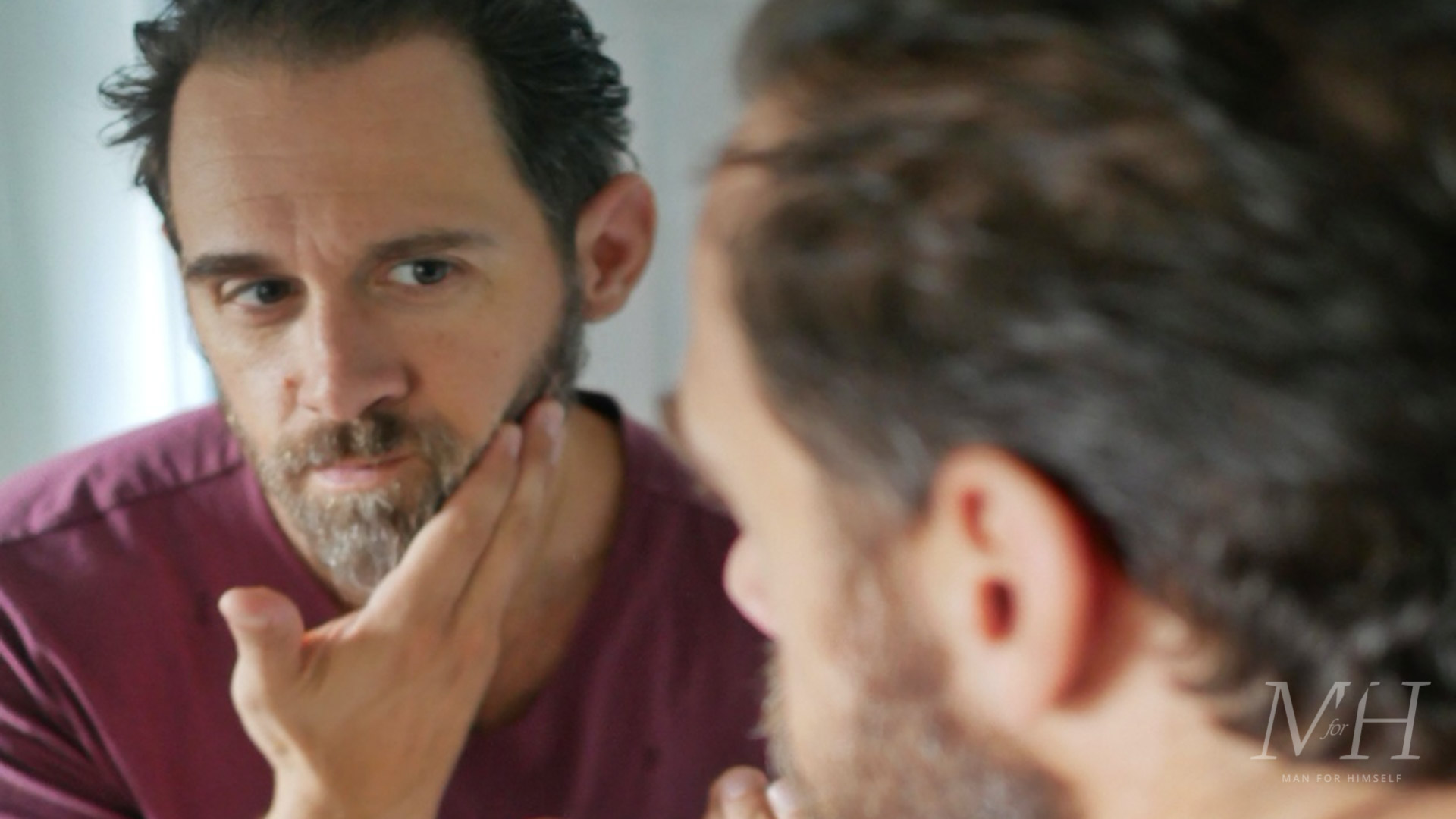 In the past, the world of cosmetics had targeted mostly women, and men who needed a skincare solution 'borrowed' products from elsewhere. The results, of course, were less than satisfying. You might wonder 'why'? After all, we all have pretty much the same dermis and epidermis.
So, yes, while both men and women have the largest bodily organ – skin – there are some substantial hormonal differences in the structure of the skin. A lot of these are also related to men's and women's particular lifestyles and habits. So, without having the precise, high-quality skincare products, your skin might be going through all the wrong things. But before we offer you the perfect solution, it's best that you know what makes men's skin so distinctively different from women's.
The Fundamental Differences
Have you happened to hear of the preconception that women tend to get colder faster than men? Well, one of the reasons for this is that men's epidermis skin layer (the outermost skin layer) is 20% thicker than women's. It's also one of the main reasons that you wrinkle slower – thicker skin, means less crinkles and tiny skin creases.
Another major difference is that women don't shave! As a result, their facial skin is less prone to bruises, nicks, cuts and scarring. But that just means that you need to take extra care of your facial skin, before, while and after shaving. It also means that your skin is more likely to suffer from inflammations, rashes and increased levels of oiliness – all because your grooming habits are different.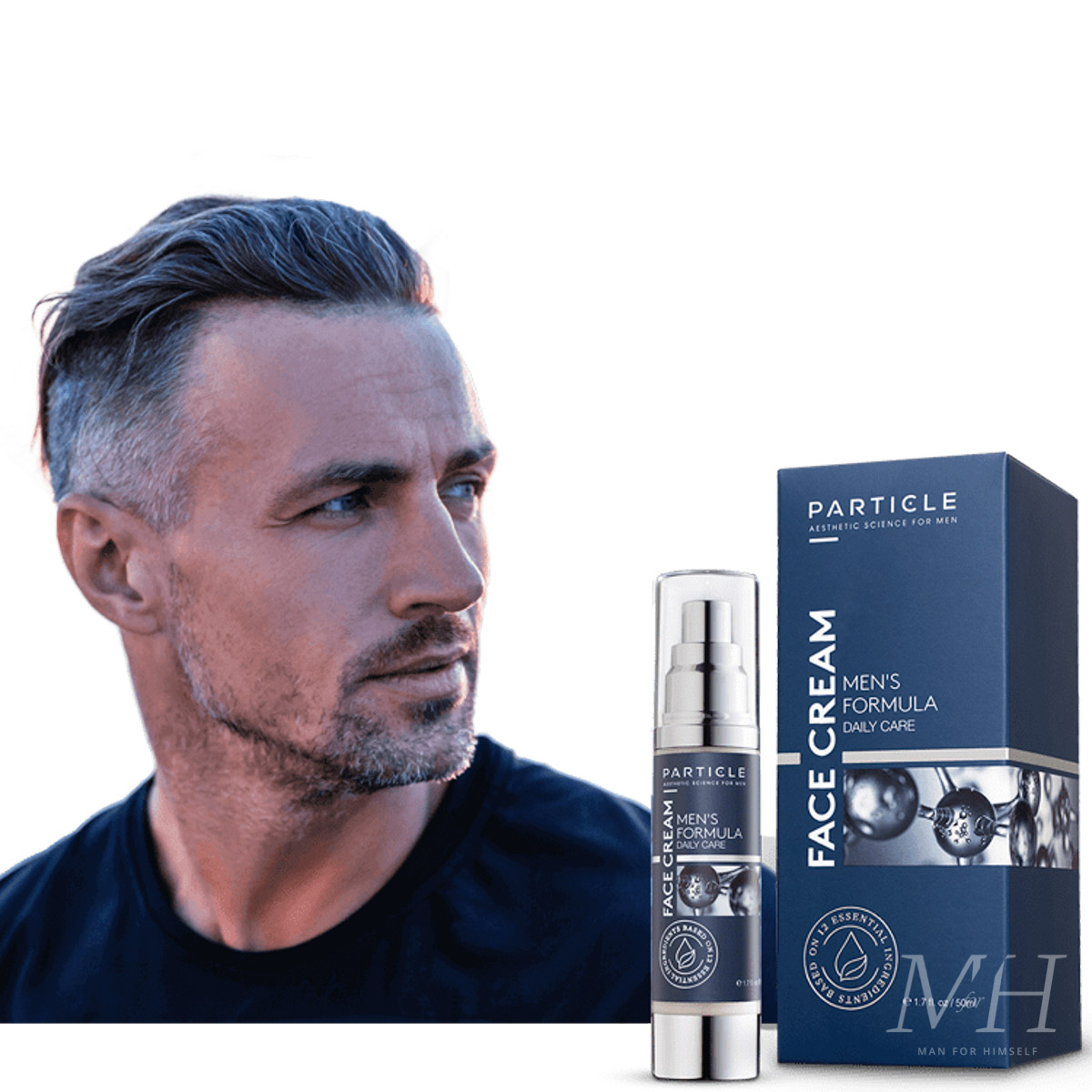 A Skincare Solution for Men
So all this means that you need a product that will:
Soothe the skin before and after shaving
Soften and nourish your skin (since it's coarser)
Maintain moisture and balance oiliness
Protect you skin and cleanse bacteria
Reduce wrinkles formed in deeper skin layers
Replenish your skin with suitable ingredients
If you think that's too much to ask from one product, you're probably right. Until recently you had to buy several solutions that would cover each and every need separately. However, then came Particle's Aesthetic Science for Men and offered a facial cream for men that included all these advantages.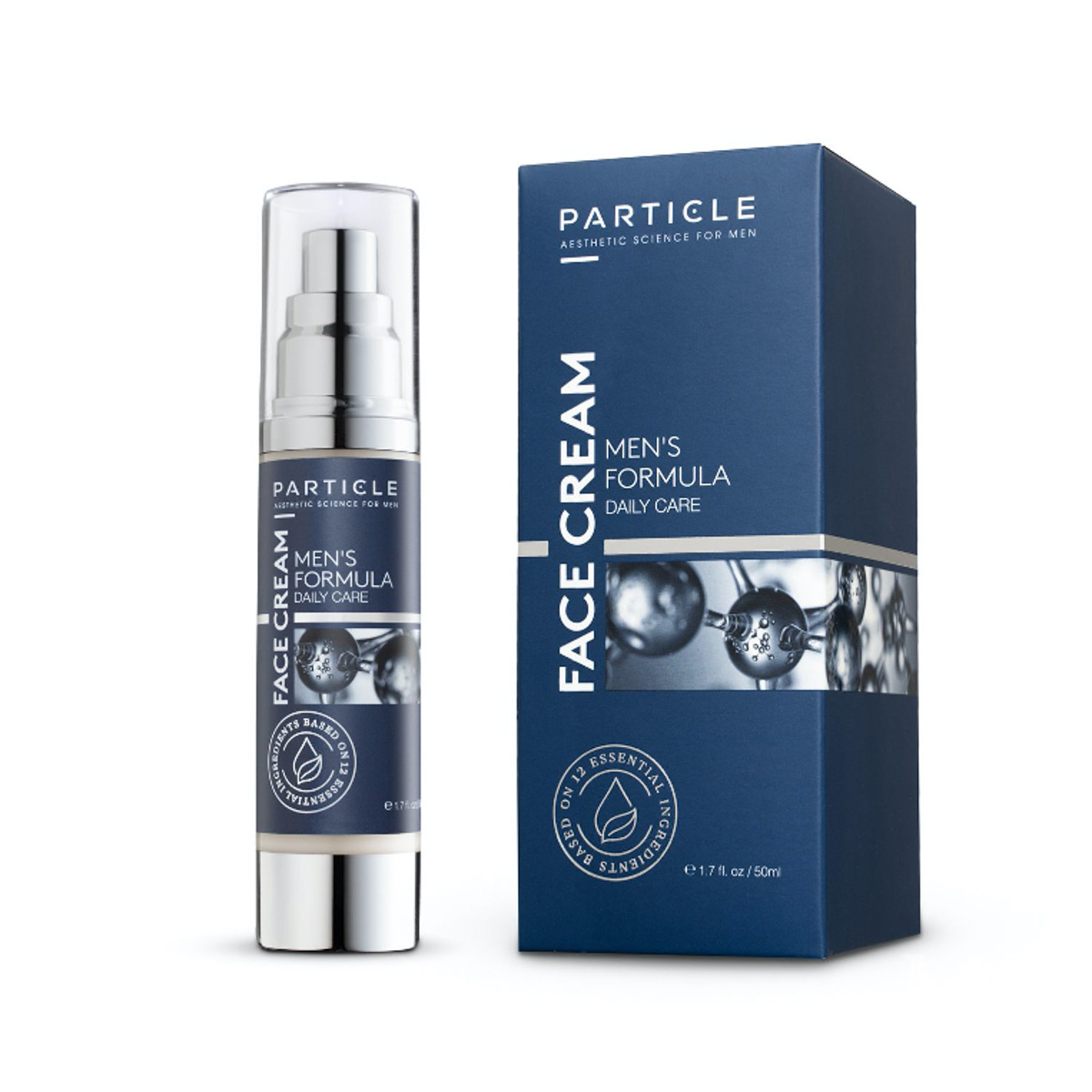 Skincare Routine for Men – the Particle Way
Now that you know that there's a high-quality and valid option for your skin, we'd like to tell you a little more about what it contains, but more importantly – how you can incorporate Particle's Face Cream in your skincare routine.
When it comes to the formula, it's pretty clear that Particle are going for natural, carefully-thought-out and well-balanced ingredients. They don't use any harsh chemicals, which are usually big no-no's especially when applied after shaving, when your skin is at its most sensitive. The cream contains natural oils that help smoothing the skin, vitamins that are paired with men's skin needs, and even Dead Sea minerals – which are considered one of the most potent skincare remedies.
One look at the formula, and even the instructions of the solution, tell you that this cream was engineered for men. It was designed to have all the necessary benefits with two uses per day. In fact, all you need to do is rinse your face (which you probably already do), apply a dime-sized amount of cream and you're done. Do this twice a day, and Particle guarantee results within a couple of weeks.
A Safe Investment
So, next time you're out there, browsing through the men skincare aisle, or even searching the web for the next greatest skincare solution for men, you'll know that there's a product meant and created just for you. A facial cream that was formulated while taking your preferences and needs into account. Plus, did we mention that Particle is offering a 30-day money back guarantee? Making this a safe investment. Only this time, you'll be investing in you.