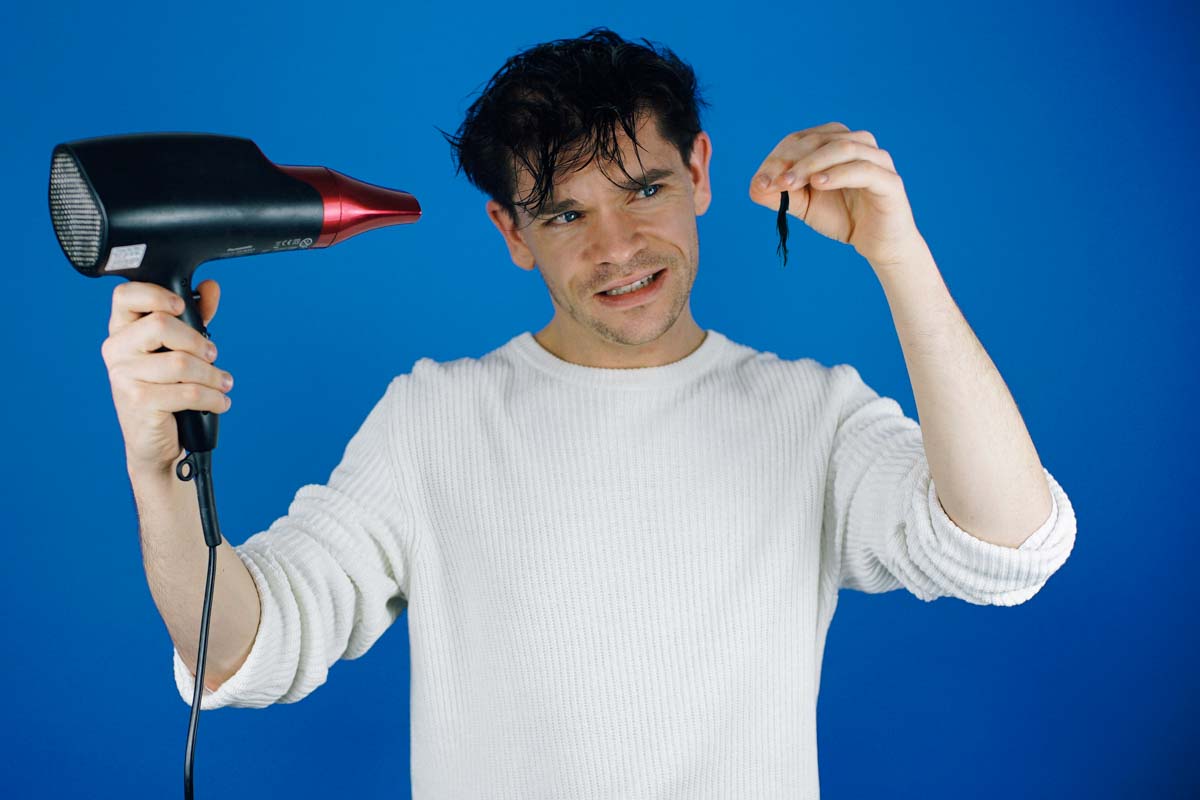 Hair dryers are a fantastic invention! They help us to dry, direct, volumise and style our hair.
But using them in the wrong way can be damaging to our hair; and in extreme cases, they can cause hair breakage and lead to eventual hair loss.
If you're using a hair dryer the correct way, you shouldn't worry. Honestly. Here are some of the mistakes that you might be making and how to resolve them.
---
When?
The first thing is knowing when to use a hair dryer. The worst thing to do is to use your dryer on soaking wet hair. When your hair is wet, it's more susceptible to breakage.
Towel dry your hair to remove the excess water before drying with a hair dryer.
Temperature
I always say to use a "medium heat, fast speed," and I really mean it!
A concentrated amount of hot hair can cause breakage to the hair, and damage to the root and the scalp. Remember, healthy hair starts from a healthy scalp.
Heat Protectants
There are products that can help to protect our hair and scalp. Heat protectant sprays wrap the hair in a protective coating and stop the hair from burning.
Heat Protectants
Some of my favourite pre-styler products – all with heat protection technology.
[show_boutique_widget id="783829″]
Technique
Keep that hair dryer moving around your head and avoid concentrating too much heat (and time!) on one area. This will help to avoid burning the hair and scalp.
Brushes and Combs
Now you might not think it but using brushes and combs can be really damaging to your hair.
Brushes and combs can cause tug and breakage on wet hair. Wait until your hair is almost completely dry before smoothing, directing or volumising with your comb or brush.
Cold Air!
When the hair is warm, the cuticle (the outermost part of the hair shaft) of the hair is open. Finish your hair drying session off with a cold blast of air. This will seal the cuticle  – protecting the hair from environmental damage and increasing the shine of your hair!
My Hair Dryer
I've used the Panasonic EH-NA65 Hair Dryer for just over 2 years.
The hair dryer uses technology to supplement the hair and scalp with additional moisture, preventing dryness and maintaining visibly smooth and shiny hair.
See the best price here…
[show_lookbook_widget id="408928″]