Founded in Parma in 1916, Acqua Di Parma have become a market leader in luxury fragrance. The Italian brand came about at a time when fragrance tended to be heavy, dense and overpowering; so their first product launch of Colonia was a welcomed addition to the fragrance market, due to its lightweight, citrusy scent.
Acqua Di Parma is obviously well recognised for their range of fragrances and colognes, but they now have a much broader product selection with a home, men's grooming, body and travel collection.
With such a range of products, it's now even more exciting that Acqua Di Parma have opened their first permanent Barbiere (barbershop) in the UK, within one of London's biggest department stores, Selfridges.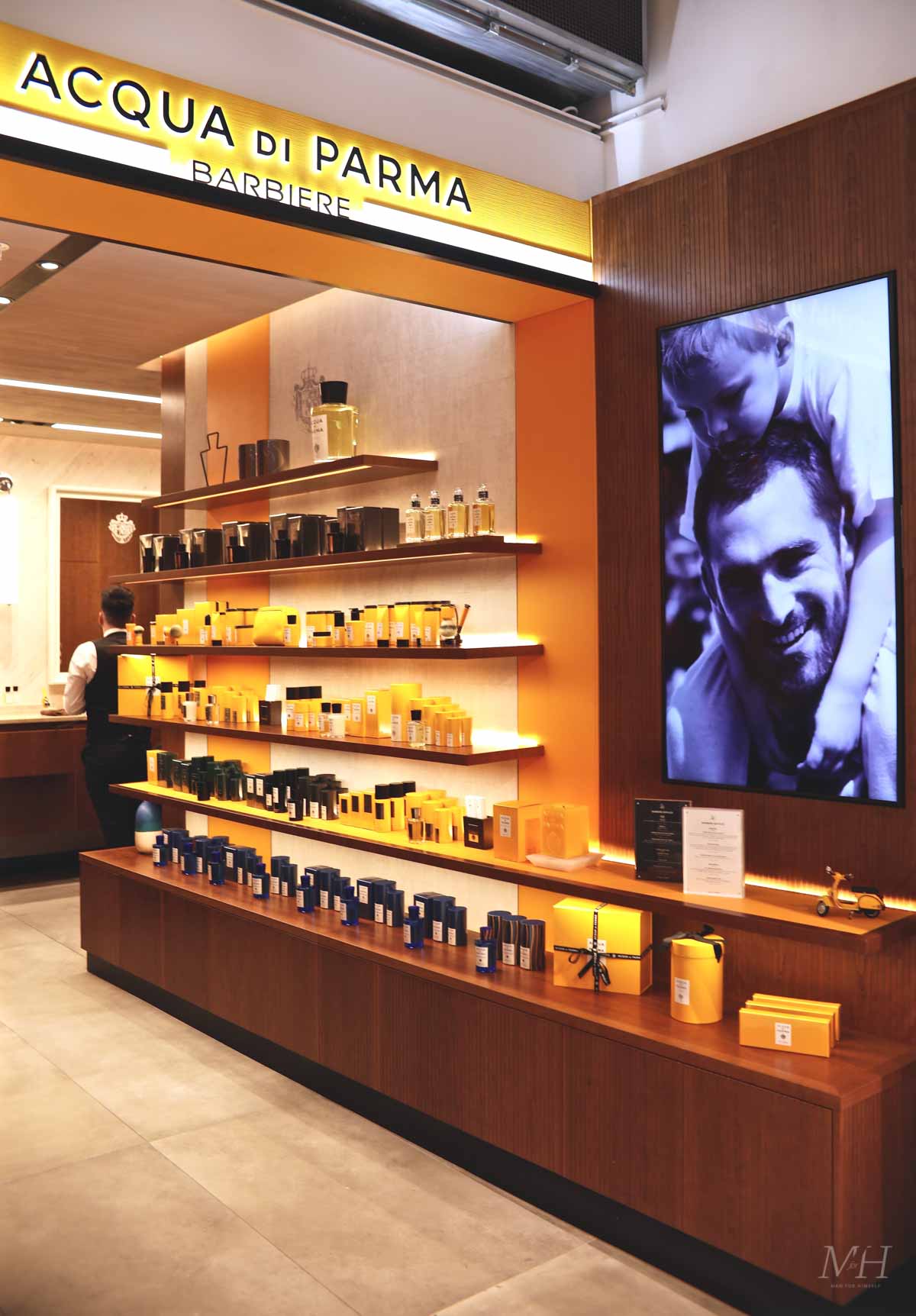 The Barbiere
Acqua Di Parma invited me to Selfridges to experience their new concept. Customers can not only buy their products, but also experience them first hand in the barber's chair; with a haircut, shave or facial treatment using their products.
The new store is situated in the Men's Designer Street Room, on the first floor. It is tucked in the corner but you can't miss it with their classic, vibrant yellow and contrasting black Acqua Di Parma logo. Although small, it most definitely feels premium, with their luxurious dark wood shelving and marble walls.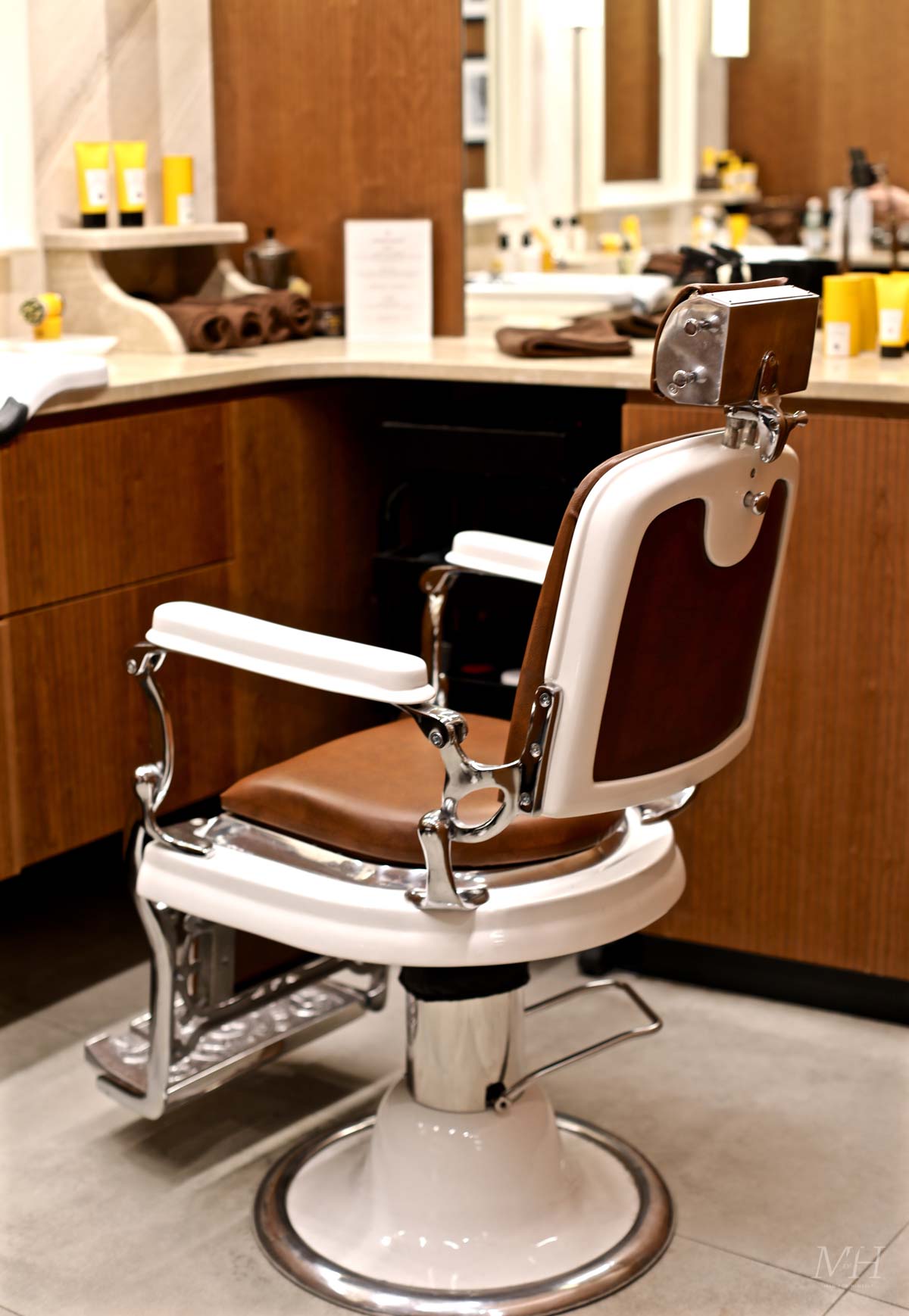 Acqua Di Parma Treatments
As I arrived, I was welcomed by Jason, one of the two professional Acqua Di Parma barbers. There are two traditional chairs in this L-shaped salon, which are intended to create the experience of an intimate and authentic Italian shave. A true Italian shave is something of an art form and a ritual, so it was great to experience this firsthand.
The services at the Barbiere are split into three sections; Shave, Hair and Facials. You can choose from a list of treatments including the full Traditional Italian Shave (£45), Prestige Shave (£59), or – if you don't have much time – an Express Shave (£30).  There is also eyebrow shaping (£15), skin and eyes revitalisation (£35) and brand new services from Acqua Di Parma, such as neck and sideburn trims (£20) and luxury head shaves (£50).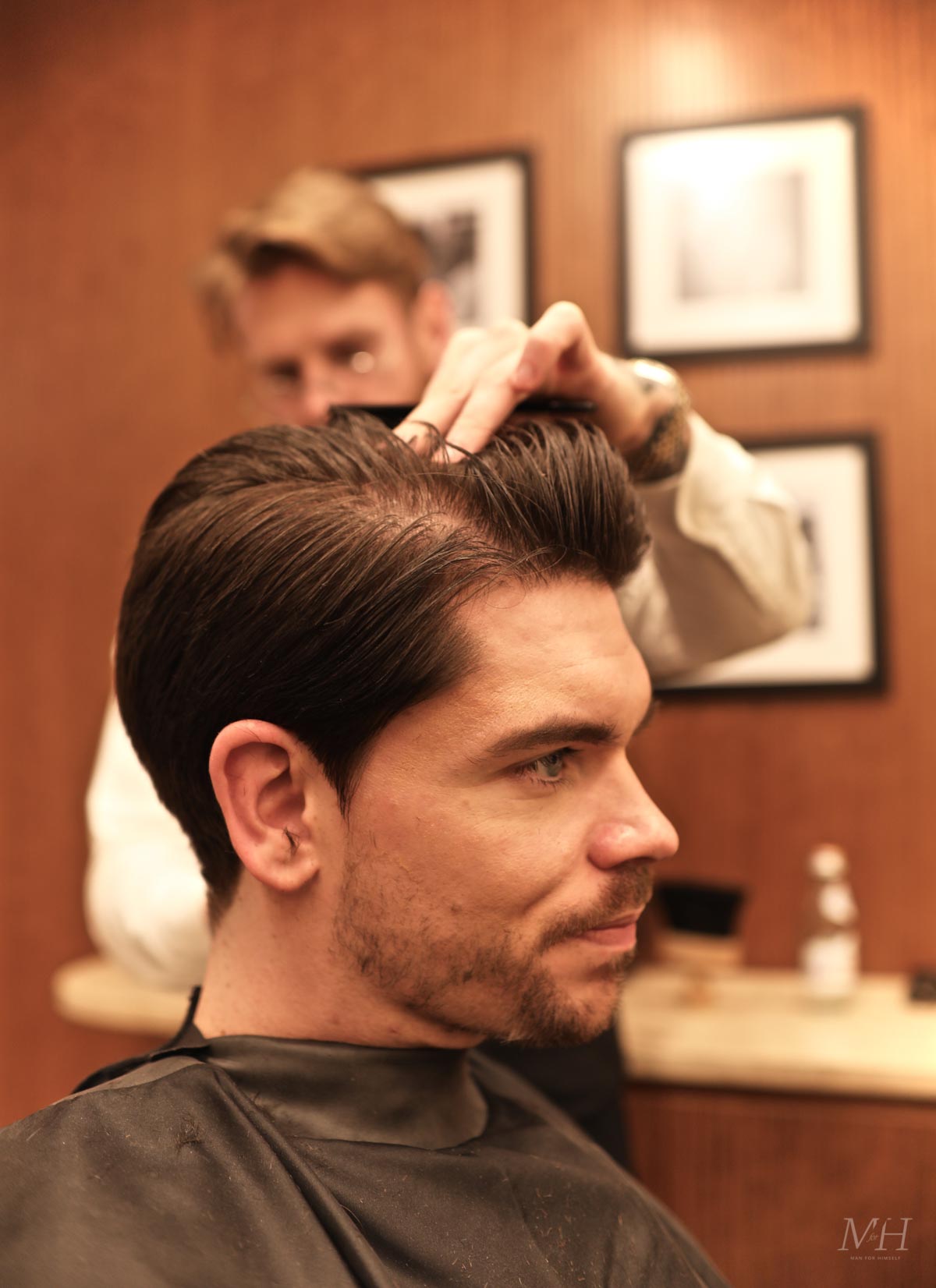 My Experience
I had recently had my hair cut and I didn't need a full shave so I started off with a tidy up. Jason the barber used an electric shaver and went for a 1.5 all over my beard; before trimming close to my lip to get rid of the excess hair. He then used a cut throat razor on my cheeks to tidy up the beard line; before a quick shape up on my neckline and around my ears.
Next up, I was treated to a deep exfoliation using the newly launched Acqua di Parma product. Jason used the tips of his fingers to buff the exfoliator all over my face and into the facial hair; before steaming with a hot towel (scented with Colonia Club – Eau De Cologne).
I really enjoyed my time at the Acqua di Parma Barbiere. Having someone look after you, your hair and face is such a luxury; and something we should all experience. I'd highly recommend it.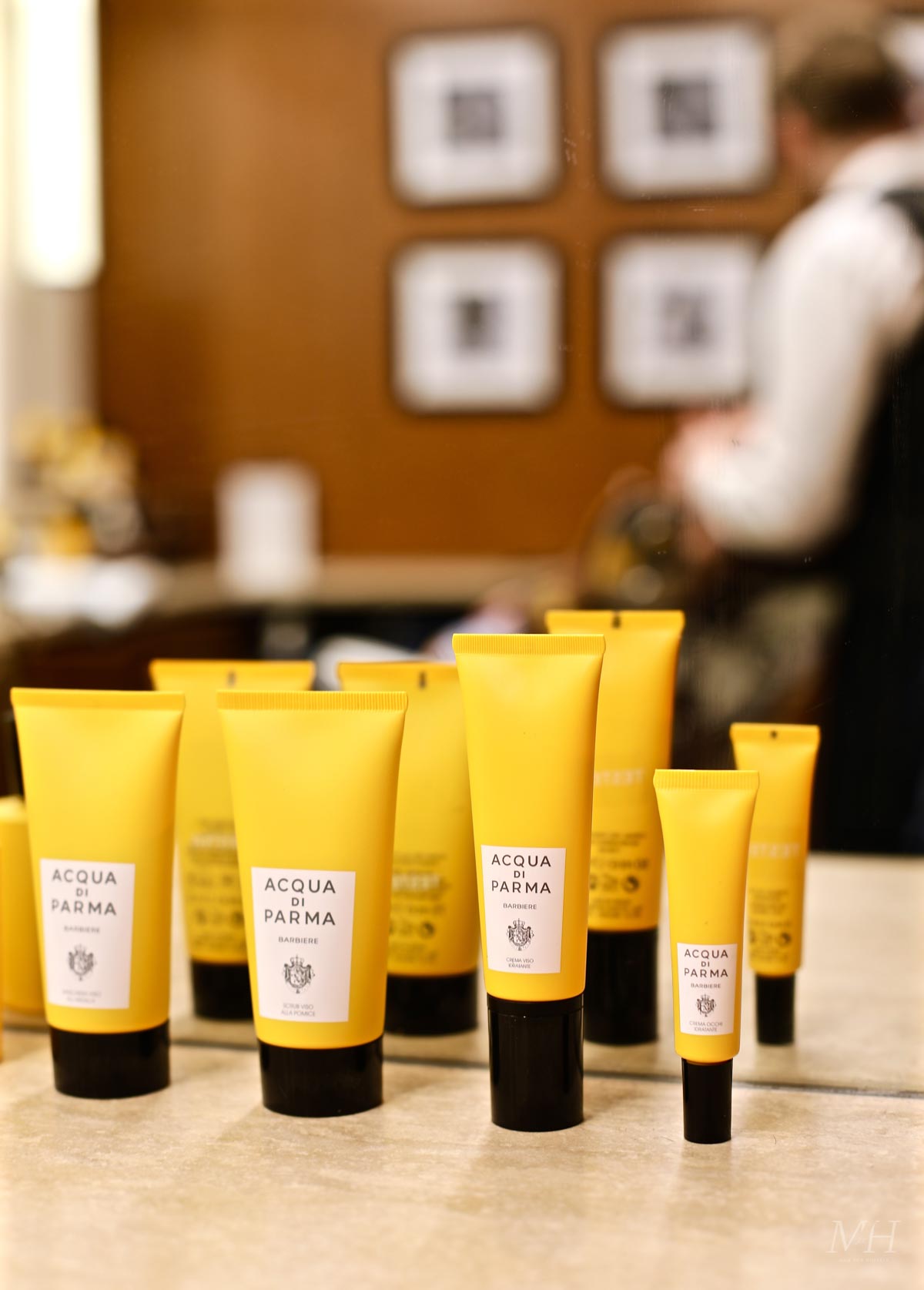 The Products
Acqua Di Parma have a large selection of products in their men's grooming collection; including beard styling creams, beard oils, shaving gels and aftershave lotions. Here are some of the products that I was introduced to during my experience, and some others from the Acqua Di Parma Barbiere collection: