In Part 7 of the MFH Hair Products Guide Series, where we discover the extensive world of hair products, we share 5 of the best hair clays we've ever tried.
What is a Hair Clay?
Hair clay is a styling product that adds texture, body and hold to your hair. They usually have kaolin, bentonite (or both), which are earthy components responsible for your hair's matte to natural-looking finish.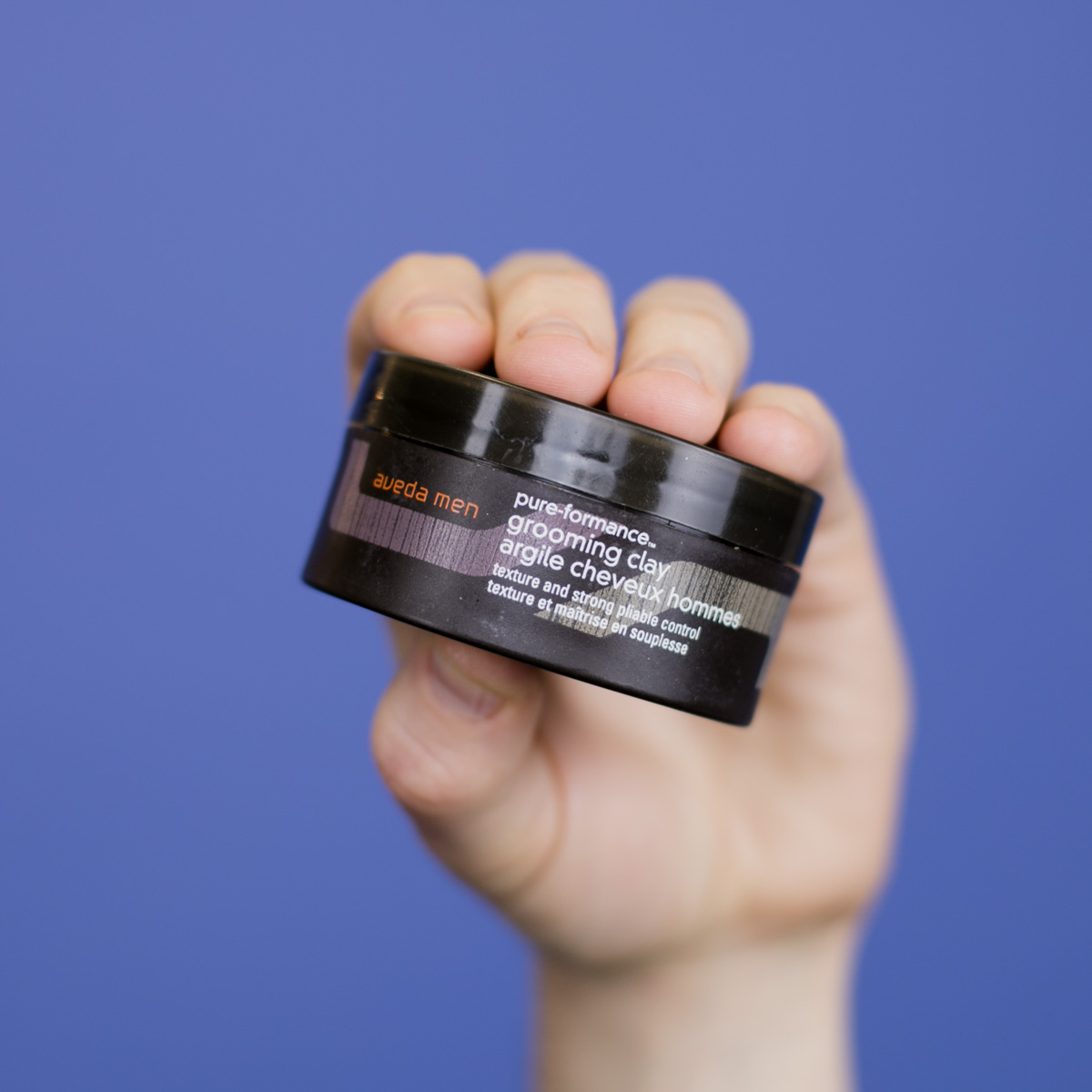 Aveda Grooming Clay
Aveda Grooming Clay is one of our more unique options as it is water-based. That being said, while it's not the conventional formula, this product is still amazing all around. It contains kaolin (a type of soft, natural clay), has a creamy consistency and has a matte finish. You can also easily wash it off compared to an oil-based clay.
This clay's hold is light, but it's perfect for those who only need a little bit of movement to their hair. It has a herbaceous scent, and for some, it may get a bit overpowering, so just be wary of that.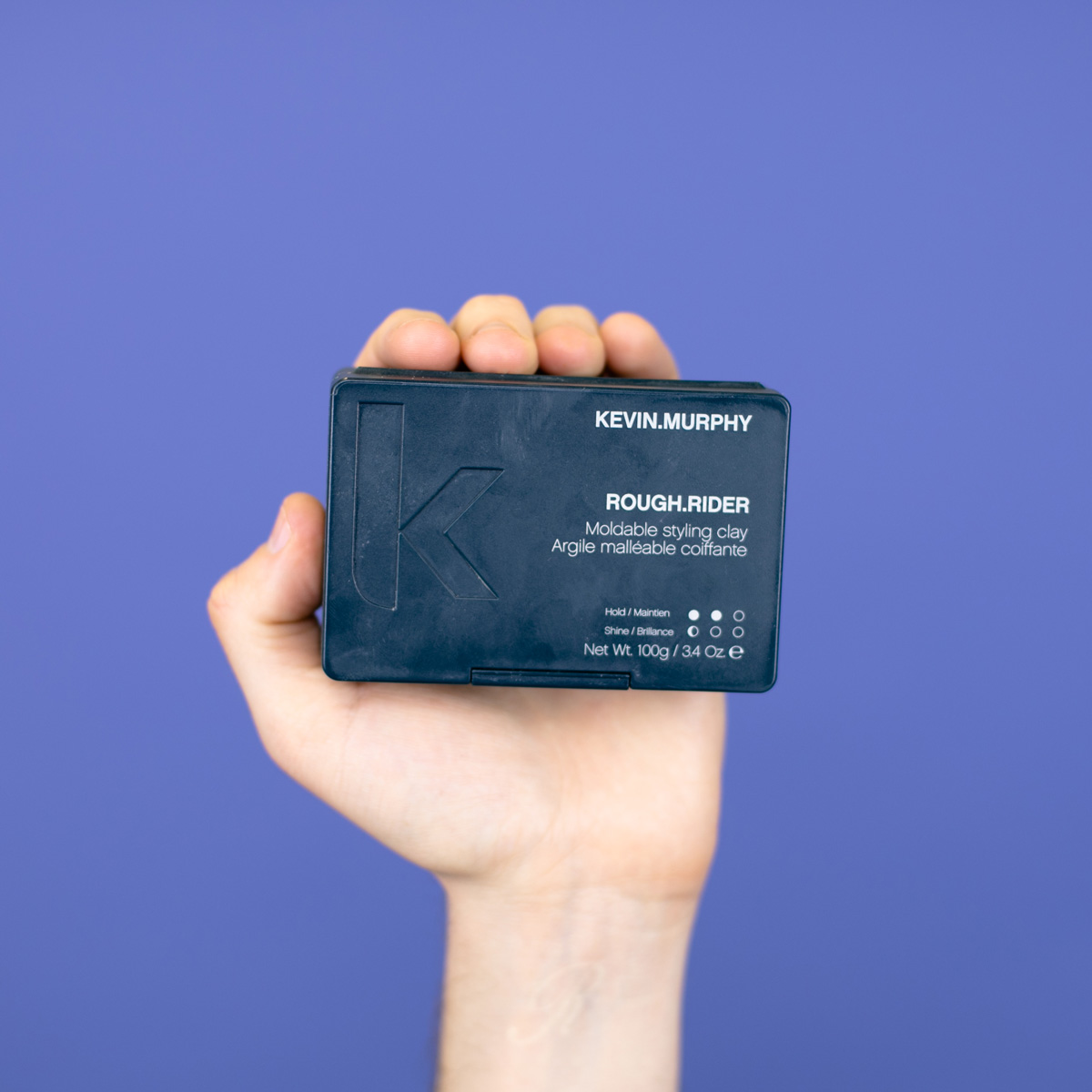 The Kevin Murphy Rough Rider clay is one the highest-rated products on Man for Himself, and for good reason. If you prefer a grittier texture on your clay, then this is what you need to be looking into. It's oil-based and it contains diatomaceous earth, a clay-like, earth property that will give you gritty movement and texture. While this is harder to wash out, those with limp hair would benefit the most from this product because it will provide you with natural-looking movement.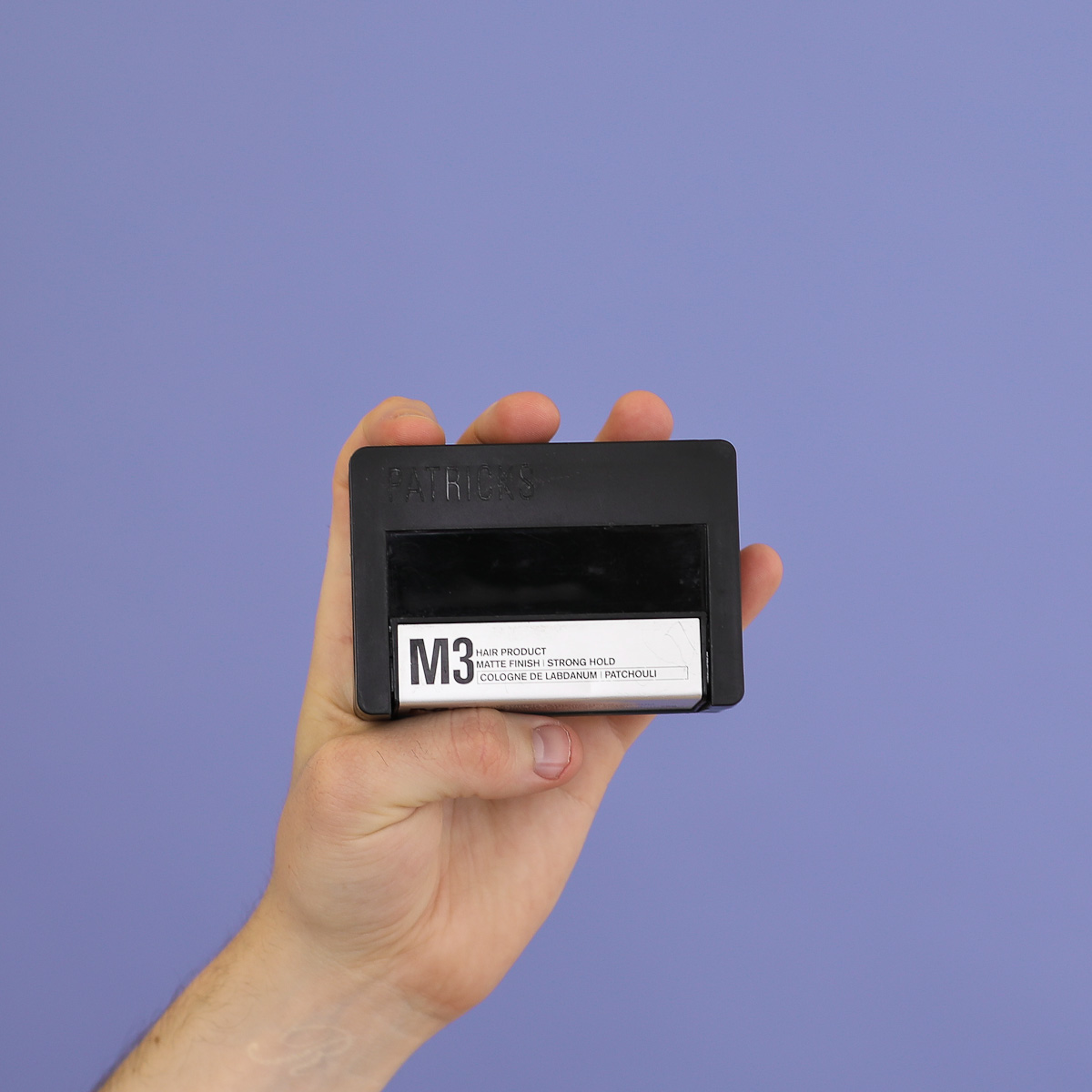 The third on our list is the Patricks M3 clay. This is oil-based like our previous clay but has a stronger hold. It contains both kaolin and bentonite, which means you get great texture and the swelling effect from the latter. Your hair will appear fuller especially if you have fine or thinning hair. Its earthy, patchouli scent will not disappoint too. Albeit in the more premium side of clays at the £40 mark, you get a really amazing finish.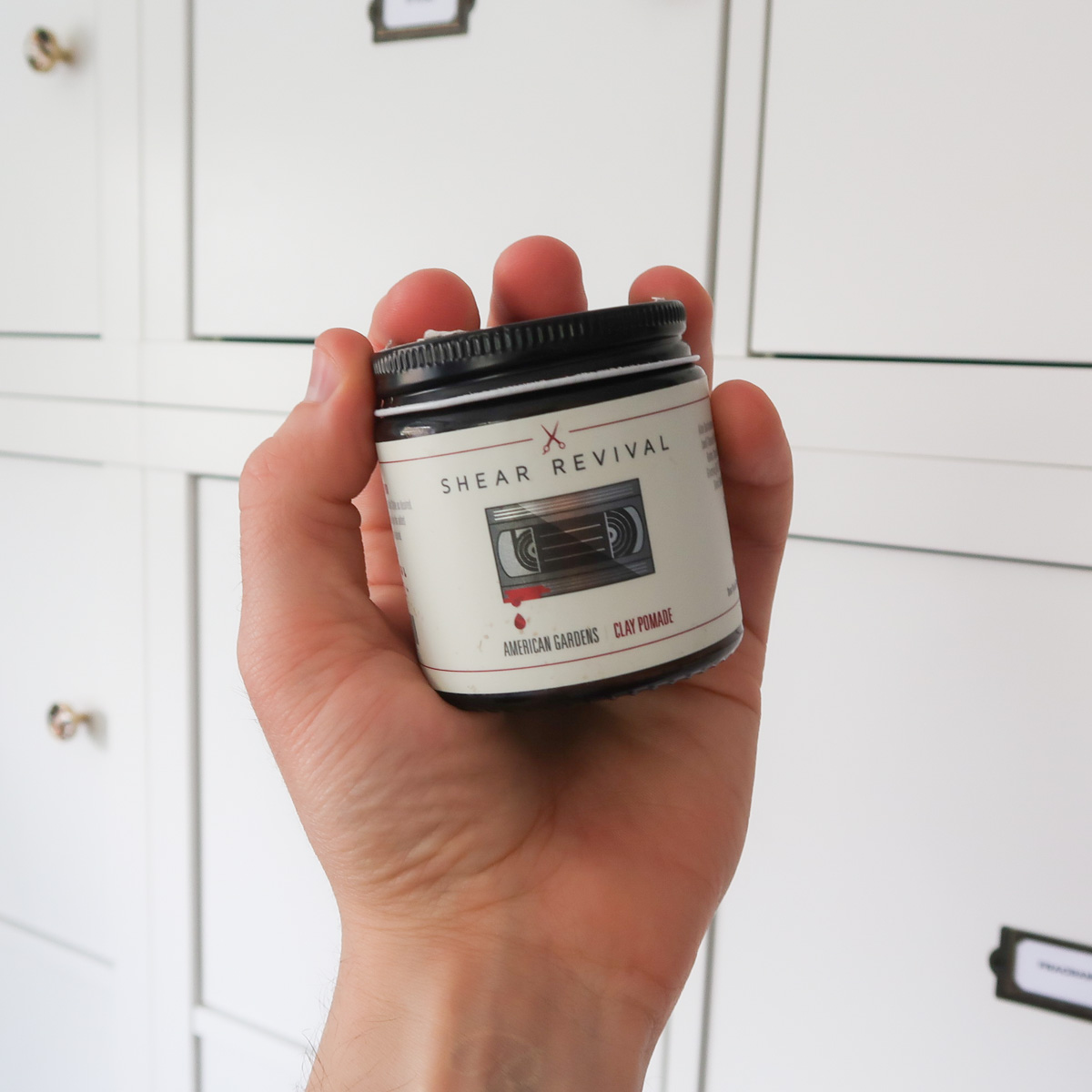 The Shear Revival American Gardens may be a fairly new product, but we've been using it nonstop lately.
The thing that separates this from the rest is that while it's a water-based product, it has a completely matte finish, has good to strong hold, and their ingredients are 99% naturally derived. It contains kaolin and aloe, so you still get some hydration in, and it's only around £23.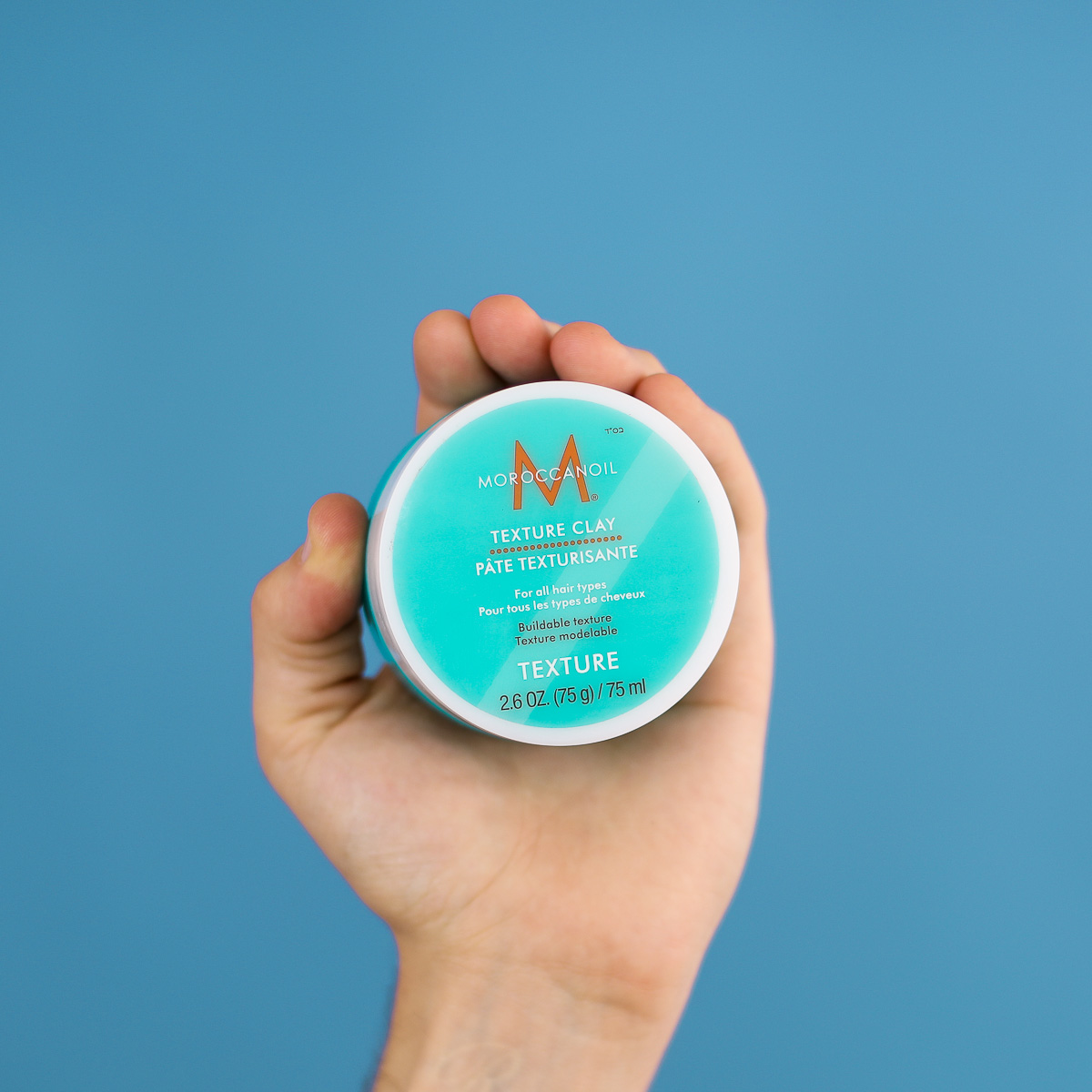 Moroccanoil Texture Clay
Last on our top 5 list is the Morrocanoil Texture Clay, which is relatively cheaper than the others we've mentioned at the £16 to £20 mark. It's a definite all-rounder, and it being one of our most-used products is a testament to that.
The clay is water based and has bentonite, which is what you need if you want more volume in your hair. Despite its smooth consistency, the finish of the product is matte with a good, strong hold. It also stays true to its texturizing claim and can be used by any hair type.
There we have it, those are MFH's top 5 hair clays. In the next part of the series, we're putting the spotlight on pomades and the different hairstyles you can do with it.