Ask The Barber is here to help you! Man For Himself is gathering some of the best barbers in the business to answer all of your hair worries and struggles. All you have to do is send in a video, and we'll do the rest.
We've had a loads of you get in touch on Man For Himself, on Instagram and the YouTube Community; and we look forward to taking a look at all your hairstyles.
What did you think of our suggestions? Leave your comments below!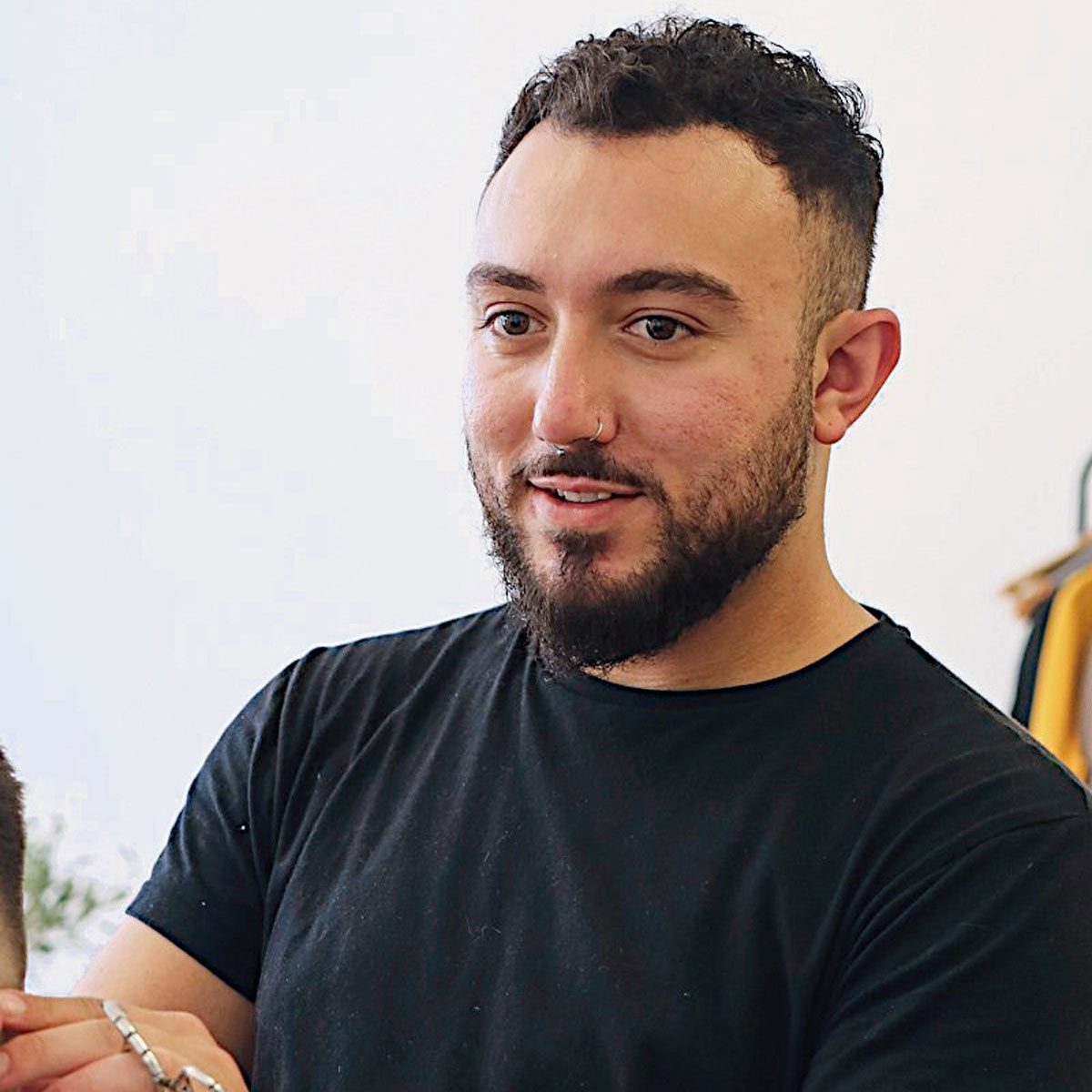 The Barber
For the first episode of this new series, we invited Berks into MFH HQ.
Berks has been cutting hair for 9 years and is based down in Southampton at Jacks Of London. He has cut both men's and women's hair, but is now focusing on barbering for men.
He has worked closely with American Crew on various challenges and awards, and has also cut Matt's hair in one of our recent transformation videos. Keep your eyes peeled for that!
Let's have a look at this episode's hairstyles and solutions.
Christopher
Hair type and issue: Extremely thick and wavy hair. Christopher has had the same haircut for 4 years and looking for a change.
Solution: Berks suggests two options: either grow the hair out or go a lot shorter on the sides, about 5mm. This means you can then have the top to work with and sweep the sides back.
When it comes to thick hair, you can use a hairdryer to help make it slightly softer and easier to manage. Use a prepping spray to give extra hold and girth. Thick hair needs a lot of lift to hold it in place. Don't be tempted to thinning it out, as it isn't good for the hair. Ask for a textured cut so the barber will chop into it and remove some of the weight.
From the look of it, Christopher has lovely wavy hair and we recommend he doesn't try to straighten it. Keep hold of those waves!
Jacky
Hair type and issue: Thick Asian hair. Looking for help with dealing with it.
Solution: Jacky has a heavy weight line which needs to be smoothed out. Berks recommends cutting it short on the sides and in a square manner, to prevent that round mushroom shape. Cutting it short on the sides will also help with any bits that stick out, as Asian hair tends to be very straight and wirey. It needs to be cut in a certain way to make it easier to handle.
Jacky has been using some great products and they all seem to be working really well in his hair. If it ain't broke…!
Scott
Hair type and issue: Very blonde. Thinning hair on top with a receding hair line. Wondering whether to grow it out.
Solution: Shave it off! Scott has a great face and a fantastic beard and we would highly recommend shaving his head. He can definitely pull it off and it will a lot less stressful.
If it is a matter of confidence and you don't want to embrace losing your hair just yet, then Berks suggests going for a fade on the sides, starting at zero, as it will make the top look thicker.
You can also try using hair fibres such as Toppik or 3D hair. Shake it over the balding areas and use a spray to set it.
Colin
Hair type and issue: Grey tone. Relatively thick. Looking for a new style, perhaps a French crop.
Solution: We all agreed that we think Colin has great hair and he should stick with what he's got! We especially love the colour and tone of this hair.
A French crop might be going a little too short, so to try something else, Colin could grow the sides out a bit and start sweeping it back. It will provide a more professional look and can add a bit more depth to the face.
Nikos
Hair type and issue: Quite fine hair with a razor parting.
Solution: The parting is a bit too high for Nikos. Berks recommends bringing it down slightly, just at the recession point. As Berks explained; you need to make sure, if you are going for a razor parting, that it is done professionally. If it is a few millimetres out, it can actually make it look like your hair is receding a lot more.
It also needs to be faded – gradual and smooth. Some of the bulk also needs to be taken out.
It appears Nikos has been using a gel or an oil-based styling product. As he has quite fine hair, he should try a pre-styler to thicken and plump the hair. And then follow by using a matte product. Powders or clays are also great for thinner hair.